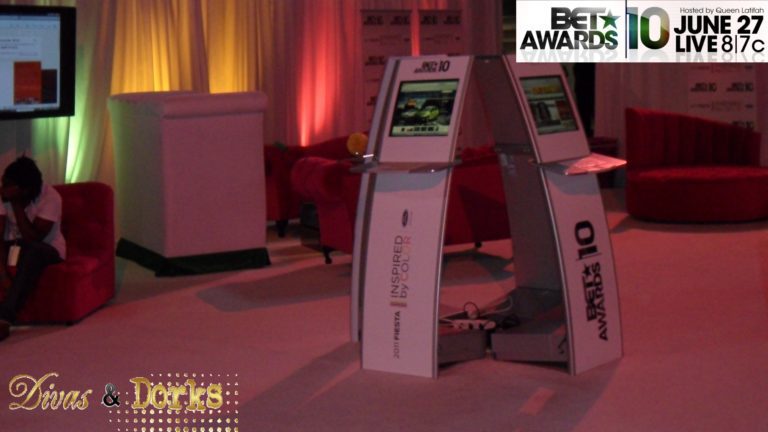 BET hosted a plush Social Media VIP Lounge just for bloggers, digital entertainment reporters and social media supporters at the 2010 BET Awards at The Shrine Auditorium in Los Angeles.  FINALLY!  Someone that understands and appreciates the importance or catering to the social media industry.  Sponsored by Ford's 2010 Fiesta, the suite was filled with a colorful variety of lounge stations, large screen monitors to view the BET Awards & real time @BETAwards twitter updates and a 4-laptop digital kiosk for bloggers to check email, post live updates and more!
Shout outs to @NecoleBitchie and @GyantUnplugged and all the other bloggers that checked out the BET Social Media Suite!
To all my media heads, bloggers, reporters and webmasters – do you think that it's time more shows, products & brands embrace the power of social media minds with accommodations like these?