Are you a blogger, online influencer or someone that wants to learn the real world practices of becoming a career blogger? Want to learn how to research, pitch and close six-figure deals for you and your brand? Now that I've got your attention, let's talk the business of blogging at Blogalicious!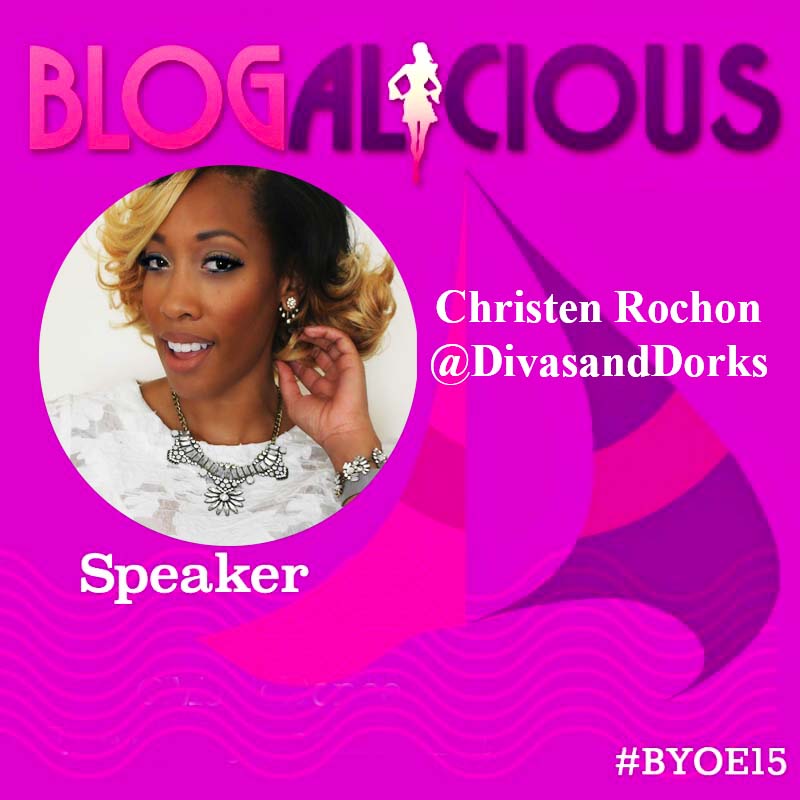 As a top media marketer for companies like CBS and iHeart Radio for over 10 years, I've learned a thing or two about monetizing influence. [How I Learned To Master Consistency And Become Profitable – MadameNoire.com] Discover how I've amassed relationships that span beyond blogging with Fortune 500 companies like Coca Cola, Verizon and Ford Motor Company and learn how to pitch and get paid for your brand online and beyond.
Join me at Blogalicious 2015 and learn step-by-step strategies to creating your Billion Dollar Brand and Empire Thursday, September 11th at 4:30pm! Learn from blogging and branding strategists @Kaileicarr, @Mayaelious and myself to uncover branding secrets and apply proven techniques to monetize your influence and blog better than ever before.

What You Can Expect
Practical answers, illustrations and solutions to your sales questions. How to create the demand for partnerships? How to initiate the sale? What makes a billion dollar brand want to work with bloggers? What does a six-figure influencer proposal look like? How do you find the right brand with the right budget?
Register for Blogalicious 2015
Blogalicious 2015 Build Your Own Empire | September 10 – 12 | Baltimore Marriott Waterfront
Blogalicious Weekend conference – the first and only event of its kind – is THE go-to destination for influential multicultural women social media enthusiasts from all over the world to collaborate, connect and uplift one another. Whether you are a blogger interested in connecting to a welcoming sisterhood or a brand looking to engage with a robust network of social media influencers, the Blogalicious community is rich with meaningful relationships and limitless opportunity. [Register today!]
Let's Talk Now
How do you make the most out of a blogging conference experience? What are the conference essentials that every attendee needs? What are conference mistakes to avoid? What's the best way to prepare for a conference that could change your life? Join blog conference veterans Terrance (@BrothaTech), Ty (@GorgeousInGrey) and myself as we discuss the Do's/Don'ts and what to pack for Blogalicious 2015 – on Blab! Subscribe & check out the replay! http://techb.ro/techstyleblab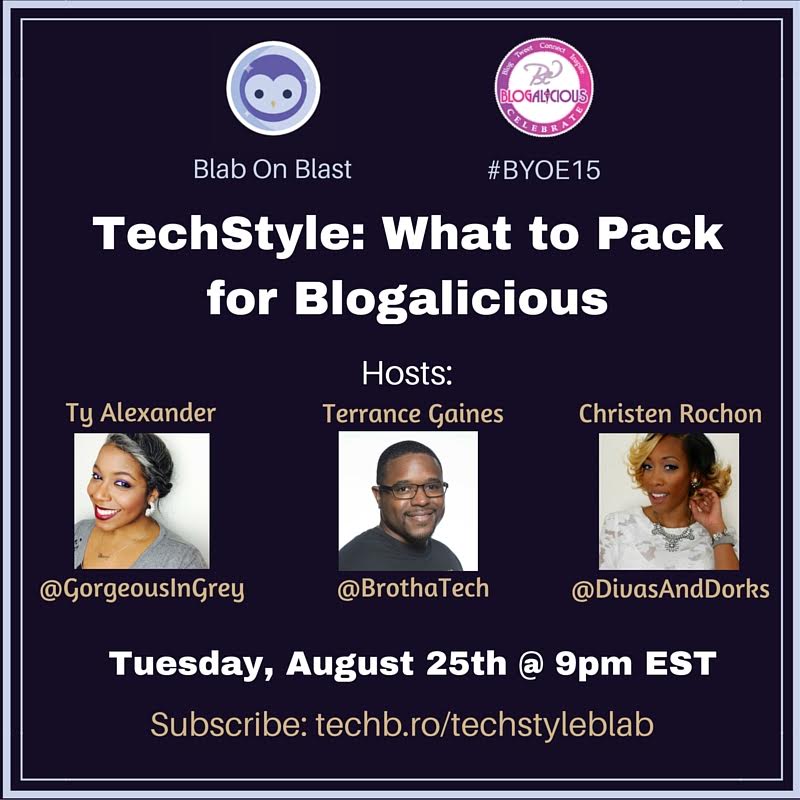 Meet smart people. Hear success stories. Discover what's working. Discuss ways to create smarter creative content, impactful web-based marketing, as well as new programs, people, and platforms that engage your audience and build relationships. Want to learn more about Blogalicious? Visit BeBlogalicious.com.
Comments