Last night beat most people's expectations for the 2010 BET Awards live from the Shrine Auditorium in Los Angeles!  Everyone's Facebook & Twitter timeline was-a-buzz with the latest winners, performances and celeb choice of fashions… We were live on location to give you the details, dirt & techie tidbits live from the BET Social Media Suite!
(Make sure you follow us on Twitter @DIVASANDDORKS – Last Night, We gave you the fashion exclusives about Nicki Minaj's last minute wardrobe snafu's, suprise guests and more!  You get the exclusives when you follow @DIVASANDDORKS!)
Check out last night's big winners and who we bumped into from backstage…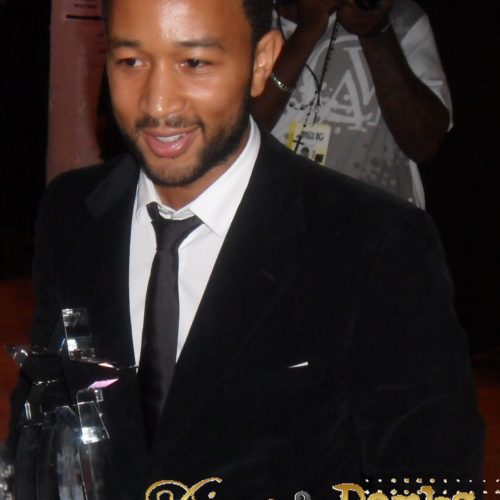 Want the news quick, fast & in a hurry?  Follow @DIVASANDDORKS on Twitter and become a Facebook Fan!
Best Female R&B Artist – Alicia Keyes
Best Male R&B Artist – Trey Songz
Best Gospel Artist – Marvin Sapp
Best Female Hip Hop Artist – Nicki Minaj
Best Male Hip Hop Artist – Drake
Best Group – Young Money
Best New Artist – Nicki Minaj
Best Collaboration – Jay Z and Alicia Keys "Empire State of Mind"
Video of the Year – Beyonce and Lady Gaga "Videophone"
Best Actress – Mo'Nique
Best Actor – Idris Elba
Youngstars Award – Keke Palmer
Best Movie – Precious
Subway Sportswoman of the Year – Serena Williams
Subway Sportsman of the Year – LeBron James
Viewers Choice Award – Rihanna (feat Young Jeezy) "Hard"
Centric Award – Monica
Best International Act – Dizzee Rascal (U.K.)
Fandemonium Award: Chris Brown
Humanitarian Award – John Legend
Lifetime Achievements Award – Prince
WHAT DO YOU THINK?  CAN BET TOP THIS YEAR'S SHOW NEXT YEAR?  WHO WOULD YOU LIKE TO SEE NEXT YEAR?