Fall is finally here!!! And with that comes the flyest fashions of the season, the best in entertainment and the latest updates on Who, What and Where in NYC…
So much has happened that has kicked off the Fall in style, so where shall we start?? Well for starters, let's talk Beyonce.  In the last 30 days, she's announced her pregnancy, broke a Twitter record and launched a new fragrance.
We all know she is utterly amazing and amazing doesn't stop working—she recently launched her new fragrance, Beyonce Pulse.  I had the opportunity to attend the launch uber fabulous launch party here in NYC. During the event, I swore I had an outer-body experience as I had the opportunity to witness Bey, Jay, Solange, Mama Tina, Cousin Angela, 7ft Security Julius and a mix of other celebrities (and queens *snap snap*) celebrate her new fragrance and dance the night away. I was utterly surprised at how genuinely warm she was to everyone and how gorgeous she looked in person. Before I passed out from shock & came back to life, I had the chance to snap pics and witness her dancing with her mom, cousin and queens as Jay looked on lovingly and Solange DJ'd—it was A-MAzing!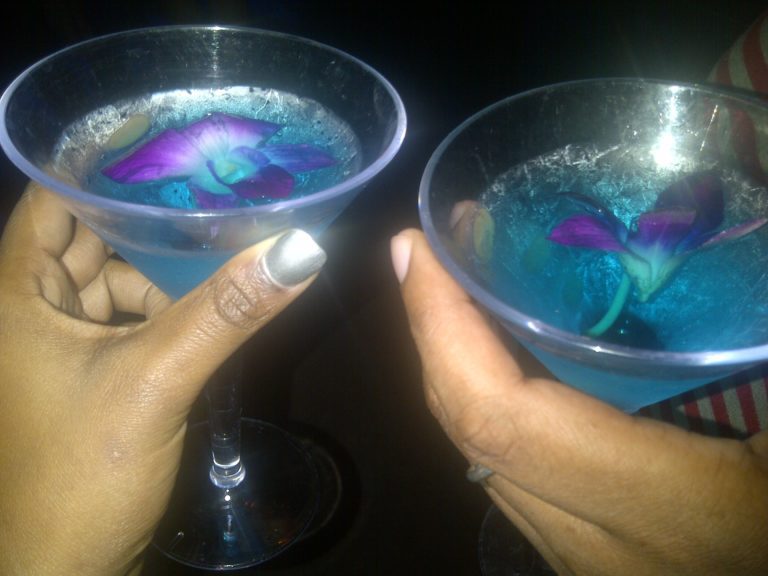 The new fragrance, Beyonce Pulse is described as; "Reflective of Beyonce's incredible energy and powerful femininity, the fresh notes in Beyonce Pulse intermingle to create a unique citrus, floral gourmand, anchored by Beyonce's favorite flower, the orchid". By the way, did I mention that Orchid Martinis were served upon arrival to the launch party? #LOVESIT. And in unrelated randomness I happened to run into legendary Hip Hop Icon Doug E. Fresh, while leaving the party, lol.
—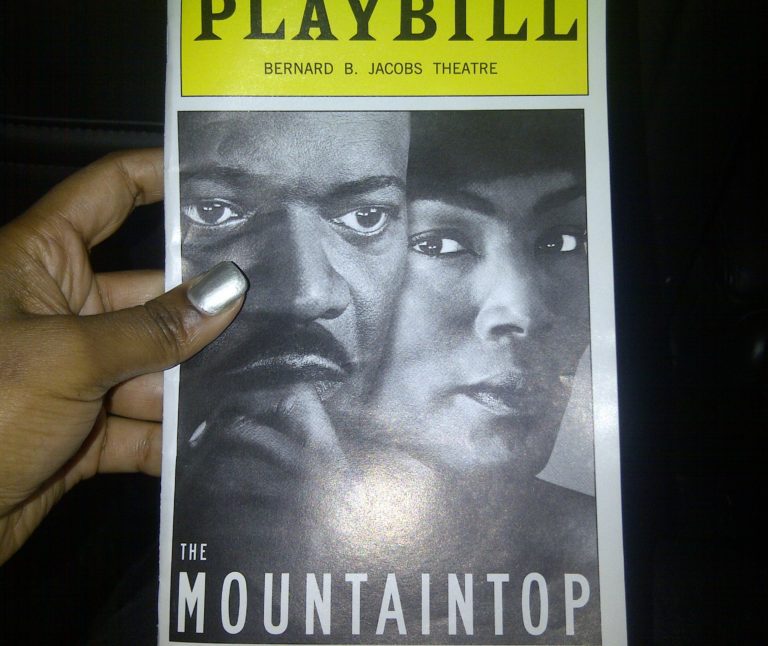 I had the chance to review the critically acclaimed Broadway play, "The MountainTop" produced by Kenny Leon, starring Samuel L. Jackson as Martin Luther King Jr. and Angela Basset as a maid named Camae. To say the least—it was pretty interesting, but uh, I'll hold my reviews…Lol, ok no it was actually an amazing play and gave me a newfound respect for these two actors and the art of live theater and great playwriting. To say the least, I was very surprised by the portrayal of MLK and honestly felt extremely nervous and during each scene—cuz King damn near did and said everything reminiscent of a pimp. Needless to say, the stageplay has an amazing twist and really pushes envelop—so I'd say, GO SEE IT!
—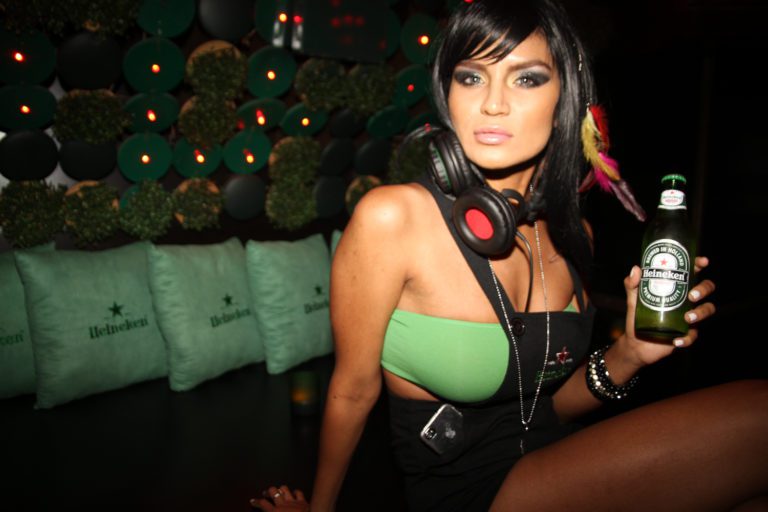 Heineken recently launched their limited edition "Artistry of Sound" headphones with Aerial7 called, #Heineken100. The launch party was held at Greenhouse and the headphones will obvi be new competition for other popular headphones *cough* Beats *cough*. The headphones will join the army of other highly priced, professional quality, urban, headphones for the masses. Funny story—we actually won a pair of the new headphones for twitpic'g interesting pictures from the launch, but weren't present to pick up our pair :/ #FAIL, Yes we know. Well, at least you can see some of the pics from the Heineken 100 / Aerial7 Launch event and pick up your pair of Aerial 7 Headphones here.
Photo courtesy of VillageSlum.com
Ok, so yes Tyrese is back at making music! Who doesn't love seeing our chocolate drop back at it?? We got a sneak peek of his new album, "Open Invitation" during a listening party a few weeks back and had the opportunity to hear him intimately discuss the creation of his album and the work that went into getting it completed. I loved hearing how passionate Tyrese was about his music—and also loved seeing him rig his MacBook for us to view his new "Stay" music video with Taraji P. Henson.  Check out the video here.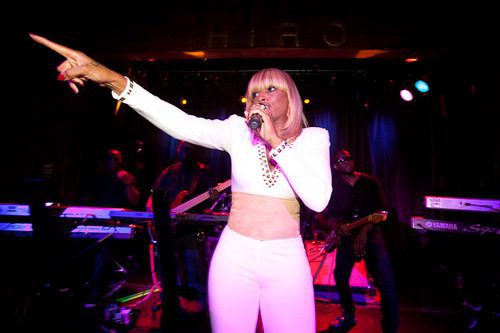 As for the Paper Magazine Awards—other than the magazine celebrating their 7th Year Anniversary and having heavy hitters such as Mary J Blige performing and Wendy Williams hosting, the news behind the scene was buzzing about a topless photographer in attendance. She was very proud of her bare chest and posed for ALL the pictures. (apparently in New York State it's been legal since 1992 for women to go topfree in public anywhere a man can.)  Sorry, no NSFW pics here, unless you disapprove of Wendy's red carpet look…What do you think? (Fashion Yay or Nay?)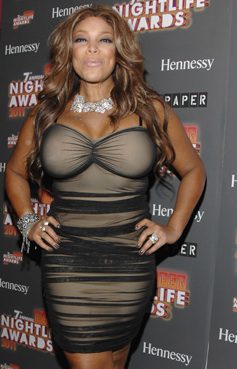 That's it for this edition of Who, What and Where from the streets of NYC with your entertainment know-it-all Wawa.  
Have a tip on who and what should be featured next? Drop us an email and let us know!