New York Fashion Week has come and gone, but not without a special appearance from 'Mommy-to-be' King B (also known as Beyonce').  The past weekend, Beyonce and her mother Tina Knowles held a runway show of their lastest House of Dereon collection.  Check out some of the flicks below and let us know what you think!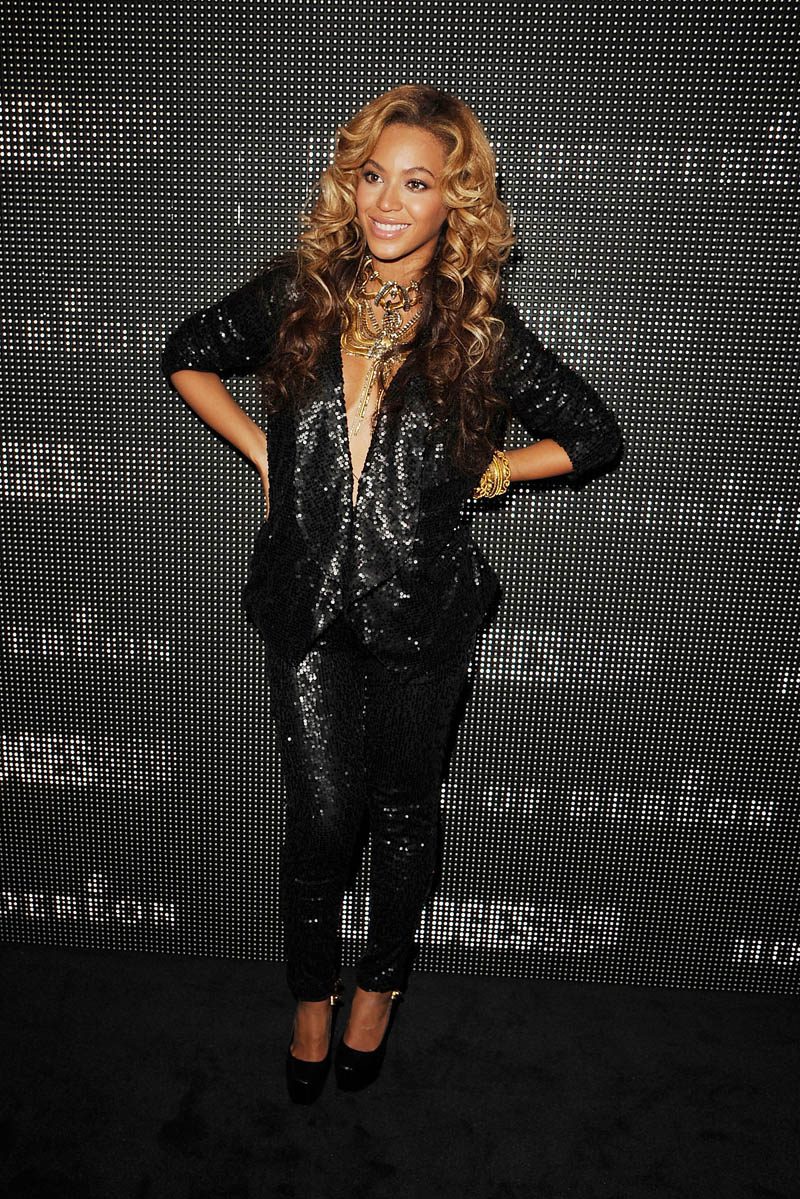 Beyonce arrives at her House Of Dereon runway show during London Fashion Week.
—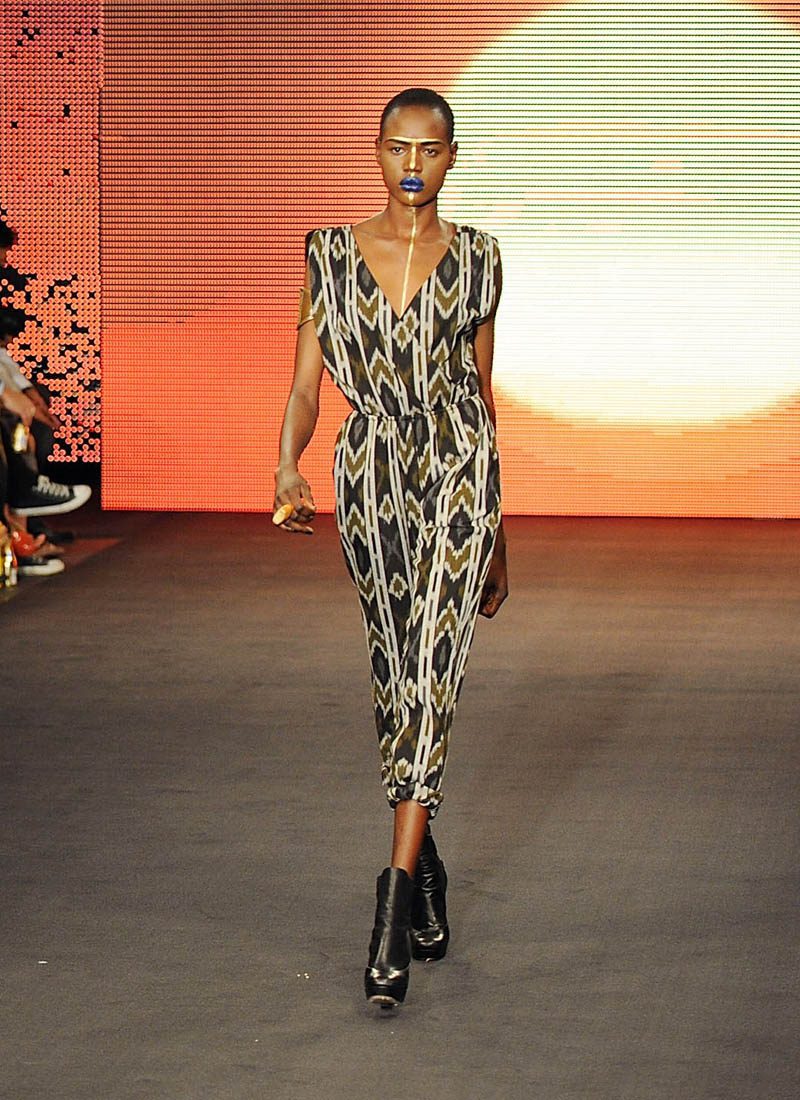 Tribal prints and designs were very prominent throughout the entire runway show…
—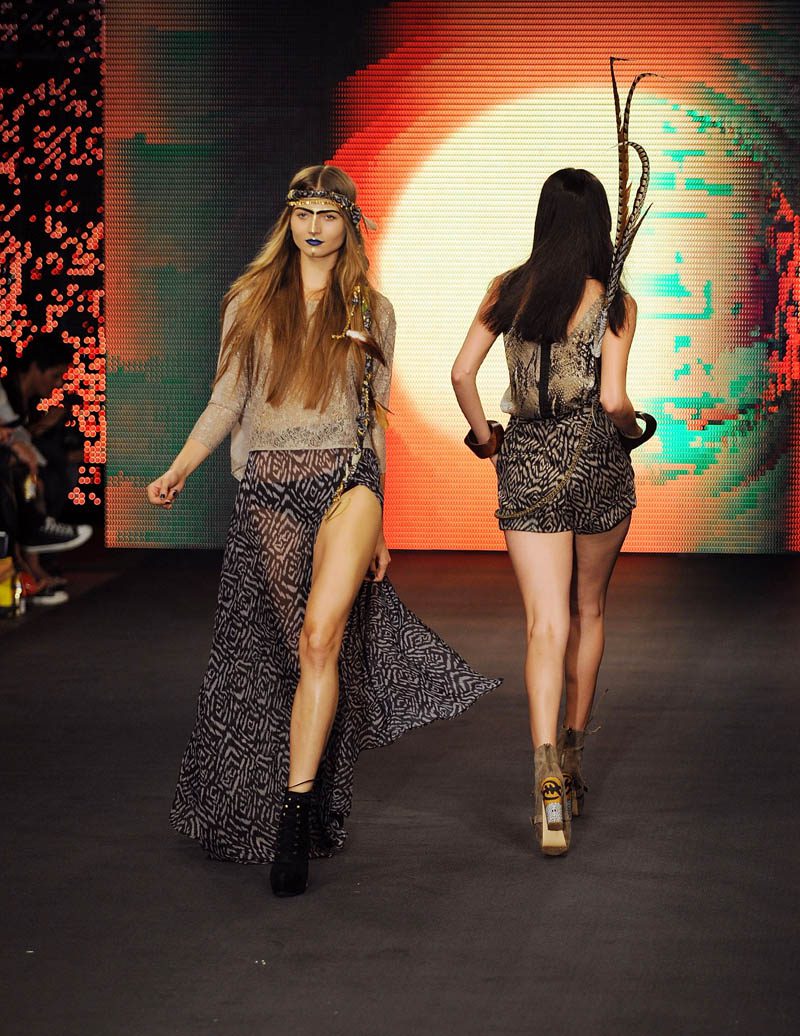 Feathers, tribal patterns and more made this show a very interesting look (personally I keep getting a Lion King vibe, but hey, what do I know?)
—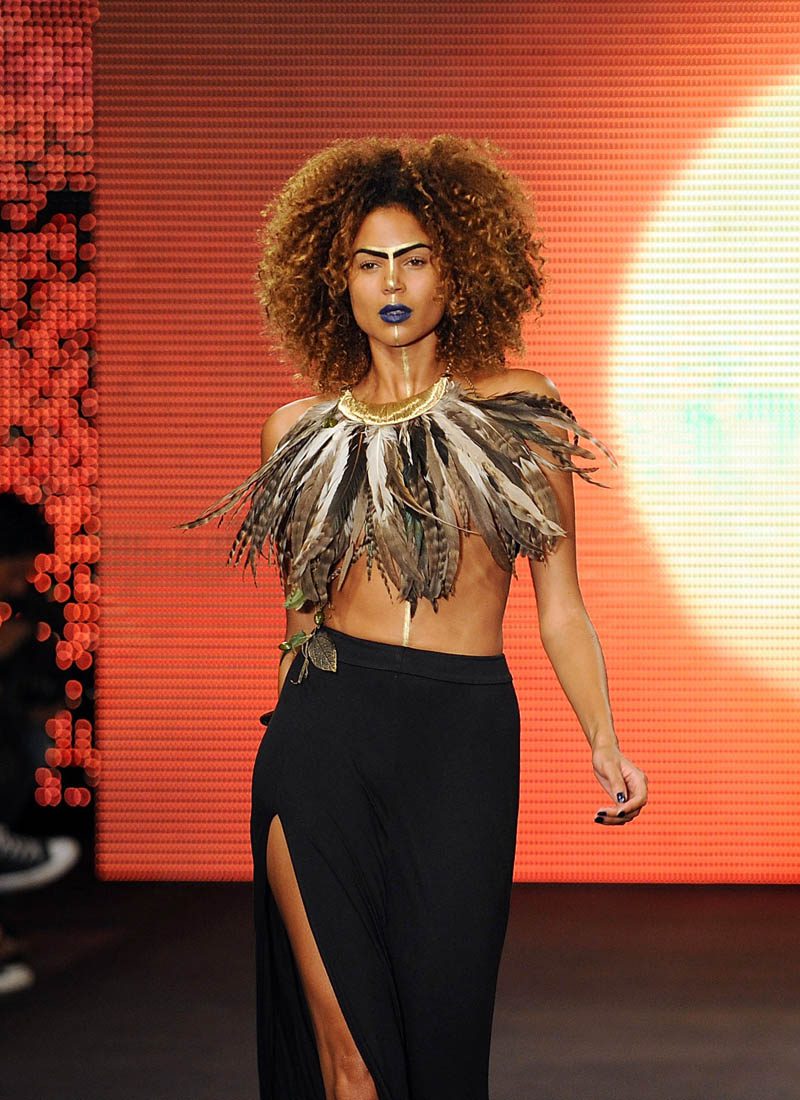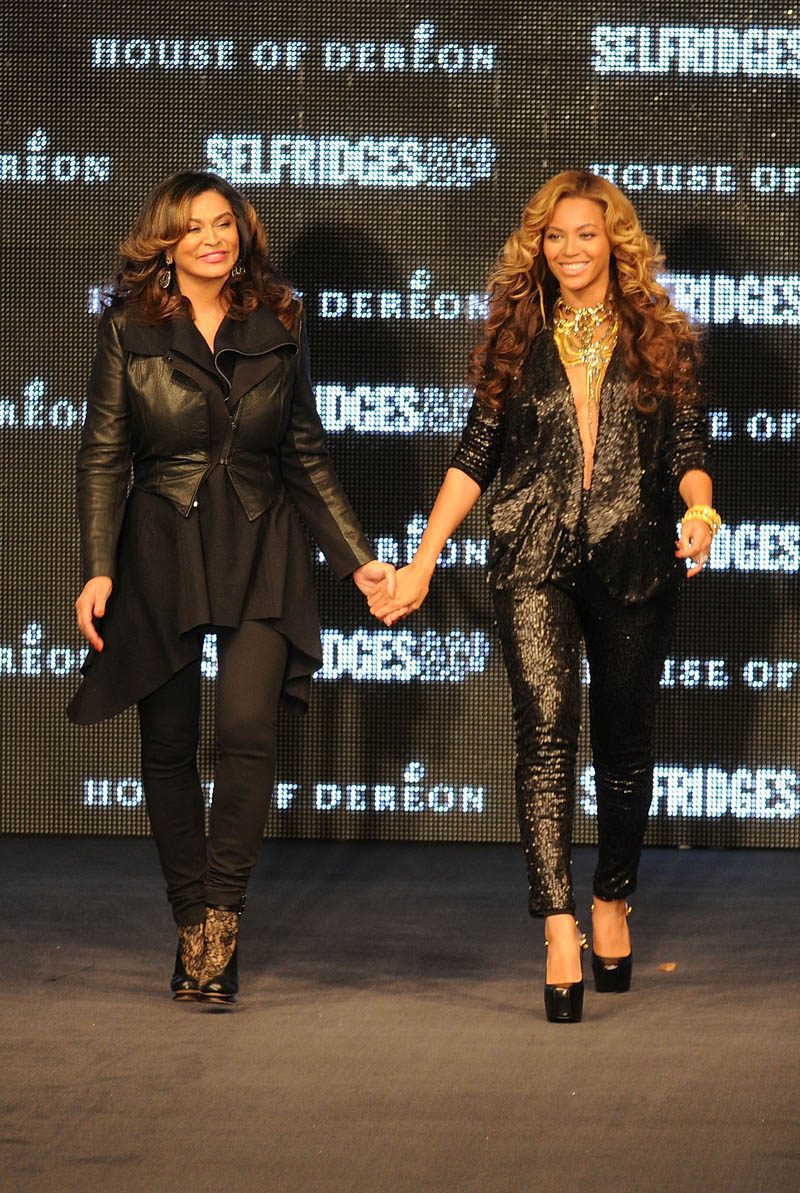 Beyonce and her mother Tina Knowles take a final walk up the runway closing out the House of Dereon Show…
Want to see all of the looks featured during their show?  Check out the video below.
Will you be wearing House of Dereon fashions next Spring?