The 2011 BET Hip Hop Awards went down in the home of Southern Hip Hop – Atlanta, GA and we have your behind the scenes look at the fashions, clashes and of course gadgets that graced the celebrity filled red carpet, show and more.
Hip Hop Fashionistas love fashion photographers and there's no hotter photographer out now than visionary – Derek Blanks! Accredited with bringing his "Alter Ego" photographs to life with the likes of Akon, Brandy, David Banner and more. Blanks is one of the industry's best photographers, and certainly one of Atlanta's most talented. So which diva celebrity is his favorite to shoot? Drum roll please… "I absolutely love working with Kelly Rowland."  He says, "She is not the typical diva on set… she is very laid back, easy to work with, and nails it every time." Wanna know which gadget is his favorite? "My camera, of course. That's my baby."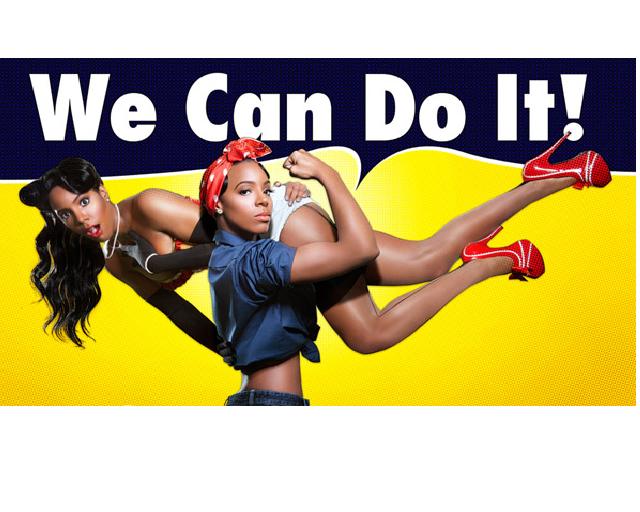 —
—
—
Derek Blanks at BET Hip Hop Awards Red Carpet.
 <—Kelly Rowland via Derek Blanks Alter Ego shoot.
Blackberry, iPhone and Khalid…Oh My!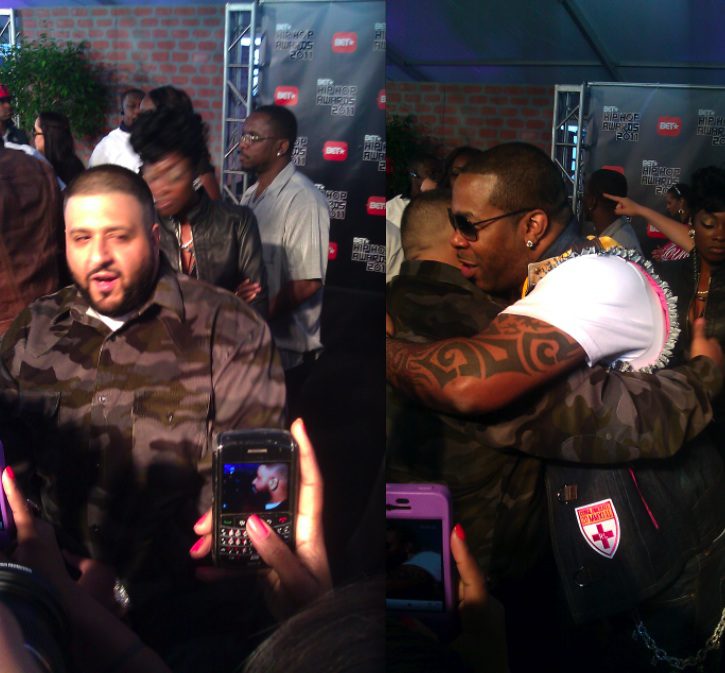 Both DJ Khaled and Busta Rhymesare among two of the names you will hear repeated throughout the night. The two posed for cameraphone flicks on the red carpet as this is a big year for both, (each have 5 nominations). DJ Khaled's include Best Video, Best Collaboration, Track of the Year, and Best Club Banger all for "I'm on one". Additionally he is nominated for DJ of the year. Busta Rhymes shares the nominations with DJ Khaled for Best Video, Best Collaboration, and Track of the Year for "Look at Me Now".  Busta is nominated for Best Featured Verse and Best Live Performer. When asked about a little friendly competition, Busta says, "It feels good to be in the same category as this dude."  Make sure to check out his performance – you know Busta always brings the heat LIVE.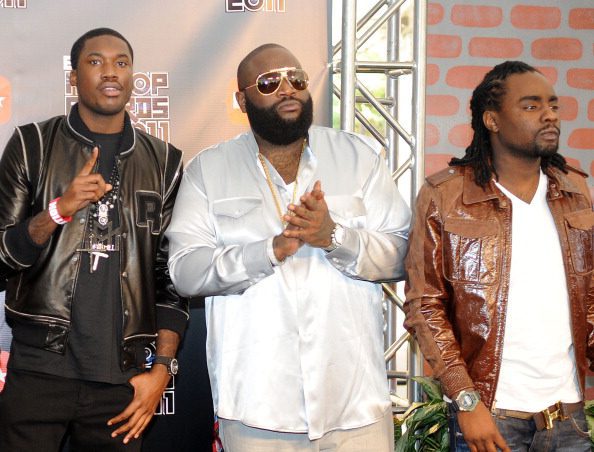 Rick Ross showed up fresh in a silk off-white button-up smelling like baby powder and expensive cologne, along side Meek Mill and Wale. He looked clean, ready for his 8 nominations. "I'm On One" has landed Ross nominations for Best Video, Best Collaboration, Track of the Year, and Best Club Banger. His other nominations for Lyricist of the Year, MVP of the Year, and Hustler of the Year are nothing short of a big deal. His competition in these categories include big names like Jay-Z, Lil Wayne, Kanye West, Wiz Khalifa, and Nicki Minaj.
Da Brat looked a complete opposite of the feminine artist recently seen in blogs online since her release from prison earlier this year.  Wearing a questionably fashioned custom-made suit, Da Brat revealed that she was excited to attend this year's Hip Hop Awards and when asked about Team Queen B vs Team Minaj – she says "I think it's great Nicki Minaj blew up, any female MC that do they thing, I support every last one of them."  (Our question is, do we support that choice of ensemble?  We personally don't but we may know who does…)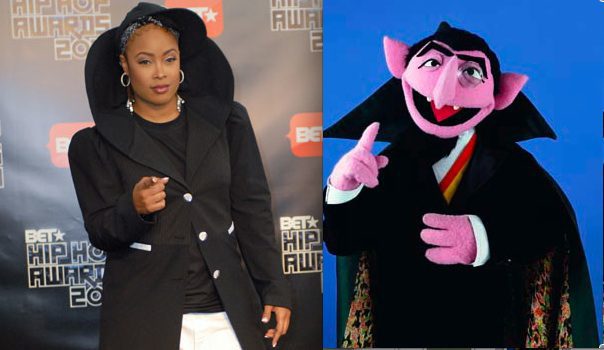 Da Brat and The Count clearly share the same stylist… #justsayin
MempHitz introduced a little new school with new artist Key Swagg 3000, who is only 11 and completely sawgged out! He freestyled for us and his lyrics were unbelievable! This kid is the total package. Everyone look out for him – we see big things in this little guy's future!
Filled with performances including TI, Rick Ross and I AM HIP HOP ICON honoree LL Cool J – you don't want to miss out.
Tune into the BET Hip Hop Awards – Tuesday, October 11th at 8pm/EST on BET.