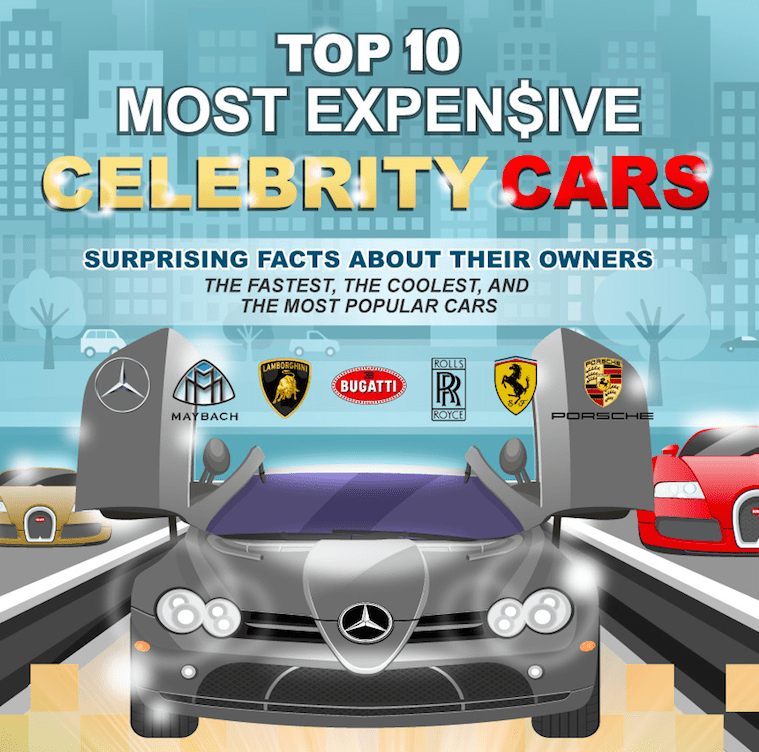 So who made the list for most expensive celebrity cars?  Did you know that there's one group of celebrities who like ridiculously costly cars more than any other? Rappers! Over half of the most expensive celebrity cars in the world belong to them with Jay Z's $8M Maybach Exelero at the top. Other celebrity cars like Nicolas Cage's Ferrari Enzo and David Beckham's Rolls Royce also made it to the list.
Find out which cars rappers and entertainment moguls alike fawn over, and which ride keeps Lil Wayne, Simon Cowell and Flo Rida comfy in the drivers seat.   Jay Z, Flo Rida, Lil Wayne, The Game, and Birdman may have different rap styles, but they have a common taste for one of the world's most expensive cars: Bugatti Veyron.
 Discover what $500K car is the jewel of Jay Leno's collection and the only female that barely made the list for most expensive celebrity cars below.

Which one of these celebrity rides would you wish to be your own?  How do you feel about celebrities and their multi-million dollar cars?  Sound off below!
Comments