Here are some options to consider IF the merger would've gone through…but since we no longer have that to worry about, I guess everyone is safe…that is until we consider why this defunct deal will suck for consumers…
1. No iPhone, if a T-Mobile customer.
2. Phones with better data options — soon.
3. Billing cycles change.
4. Higher fees for T-Mobile subscribers.
5. Bye, bye unlimited data plans.
6. No more unlocking.
7. Hello, rollover minutes.
But, you heard right.  AT&T has officially dropped it controversial $39 Billion bid to purchase T-Mobile (*whispers a prayer of gratitude* – I tried to wait it out with TMobile & now I'm glad I didn't.)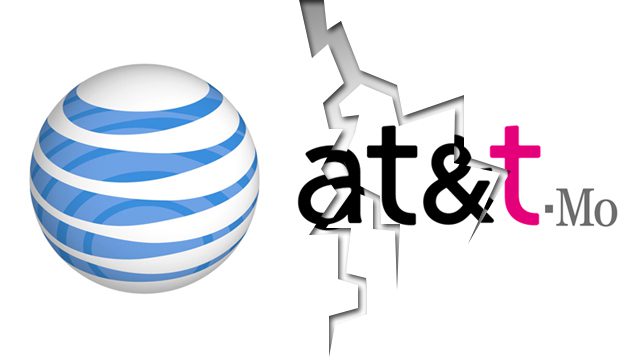 According to the official statement from AT&T, the FCC and DOJ (Federal Communications Commission & Department of Justice) got all in the mix and now it's the consumer who will suffer most.
AT&T says:  "The actions by the Federal Communications Commission and the Department of Justice to block this transaction do not change the realities of the U.S. wireless industry. It is one of the most fiercely competitive industries in the world, with a mounting need for more spectrum that has not diminished and must be addressed immediately. The AT&T and T-Mobile USA combination would have offered an interim solution to this spectrum shortage. In the absence of such steps, customers will be harmed and needed investment will be stifled."
So now that we know what happened we can easily speculate the following:
The merger would've created the largest US Carrier crushing Verizon's 102 million subscribers.  This time last year, TMobile was loosing when it came to customer retention (they lost almost 320,000 contract customer in Q4) – while AT&T was on the other end of the stick gaining 2.8 million customers during that same time.  Since Tmobile has a heafty supply of towers – that could've easily been used to AT&T's advantage (no more dropped calls, anyone?)  The non-merger will leave consumers in decision mode when deciding which wireless company will give them the biggest bang for the buck.  Just keep in mind:
Contract cancellation fees – yup, they'll suck for you…
Unlimited calling & data plans – yup, they'll continue to suck for you…
That whole 4G thing?  Who are we kidding, that'll definitely suck for you…
Not the quite the news we were expecting on this wireless business game, but hey, we've always been more of a Monopoly game fan anyways…