Christmas is upon us and we know you all have your fingers crossed to receive a pair of wild shoes during this gift giving season. We can't blame you either, who wouldn't enjoy getting a sick pair of heels from a brand that June Ambrose, LaLa Anthony, and Keyshia Cole rock on a daily bases. Plus is nice to dream a little, especially during holidays! We created a list of five diva certified heels will make you dashing to the nearest mall Santa's lap, confessing how good you were this pass year.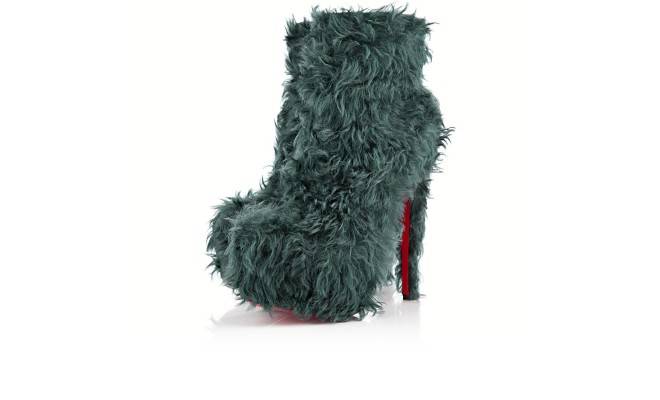 Christian Louboutin Daf Booty 160mm: You will have everybody wanting to touch your feet in these platform booties completely covered in yeti.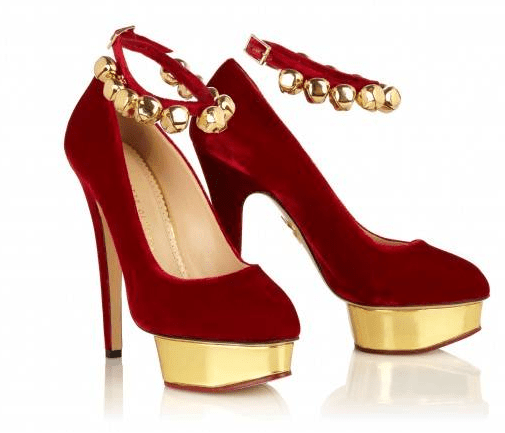 Charlotte Olympia Jingle Bell Dolly: This vibrant red six inch heel with gold bells embellished on the ankle strap will play tunes that will put those albums out of business.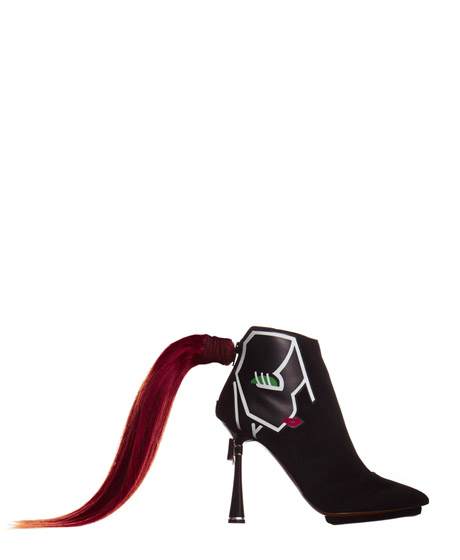 Nicholas Kirkwood: Ladies meet your new best friends. This pair of heels come with graphic face on the side an a pony tail to maintain.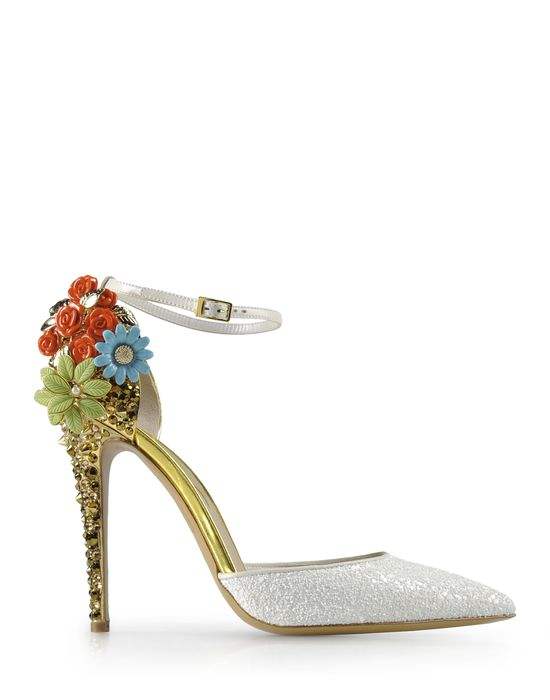 Dsquared2 : If I told you a flower bloom on a sick heel would you trust it, because we know you will look chic in these single sole .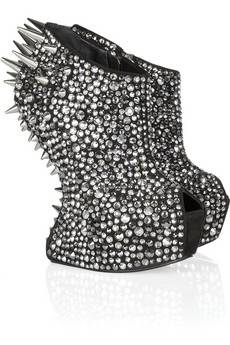 Giuseppe Zanotti Swarovski Crystal and Spiked Embellished Contoured Wedges: For the diva who sees studded and Swarovski Crystal invisibal heel shoes as everyday wear.
Which one of these holiday inspired haute heels got you re-thinking if you were "naughty or nice" this holiday season?