Looking for a pump that boasts the height, texture posture of a haute stiletto heel while embracing the idea of comfort & style?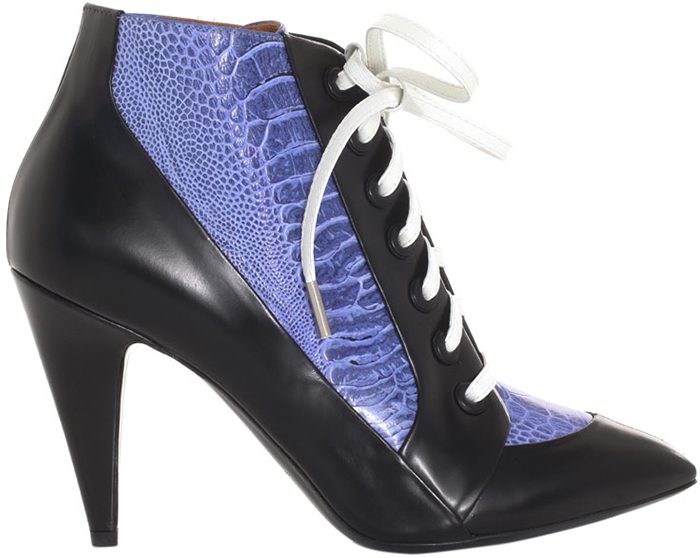 Say hello to the Balenciaga Lace Up Stilettos!  These are one of the hottest shoe collections of the season and Kristen Stewart wore a similar design to Met Gala. The shoe pictured above features grey smooth leather, pointed-toe and white leather laces. The bootie below is more than double the price of the other style and features black leather, white laces and  lavender-blue ostrich leather paneling.
Would you rock these sporty pumps?