Anyone who knows me, knows that leggings aren't just an essential part of my wardrobe… they're an essential part of my life!  From traveling cross-country to dashing in style without the fuss, my favorite leggings from 20Legz have been there every step of the way this summer and I just had to share a few easy-breezy Do's and Don'ts style tips to help you step into easy flawless style with designer legs from 20Legz below.
Packing a punch with perforated florals
(Flora:  $20)
Sometimes you just want to celebrate with flowers.  These Flora leggings from 20Legz celebrates any look with a  splash of color, pattern and texture all in one.  Adding this burst of color to any bold colored top instantly upgrades any look and takes the basic comfort of leggings up a notch with feminine flair.  One thing that I love about all my leggings from 20Legz is that no matter the style, they're super comfortable and have just the right stretch to stay in place for all day wear.
DO pair leggings with high heels or wedges, or even tall or ankle boots to boost the illusion of height. If you're tall, you can rock your leggings with heels, boots, sneakers or ballet flats.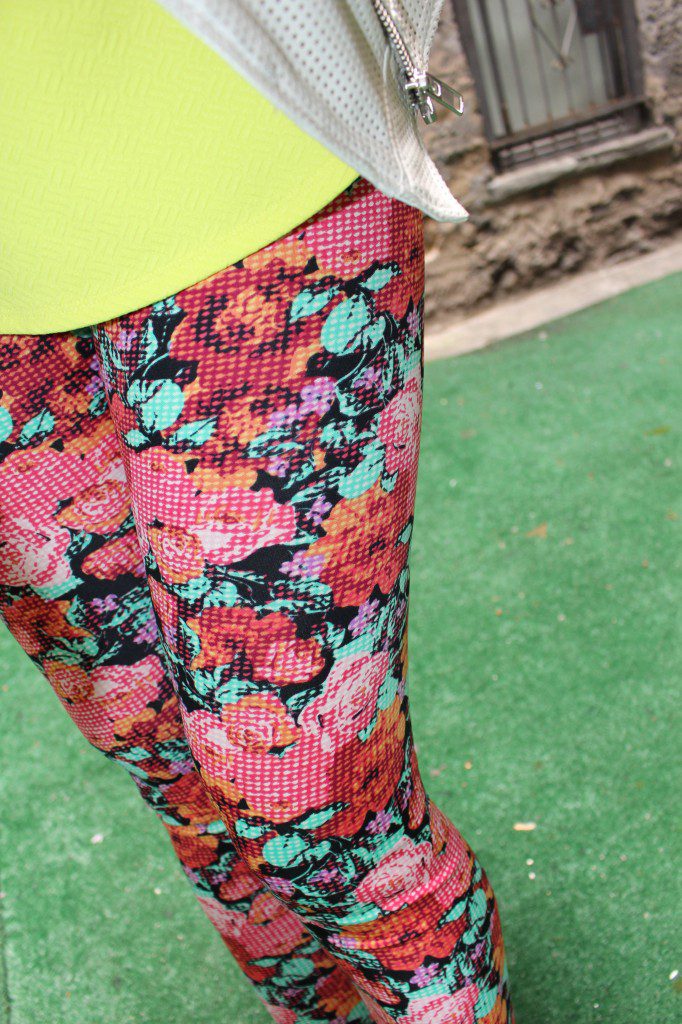 DON'T wear tight tops with leggings to avoid any extra, unsightly bulges on top or at the bottom.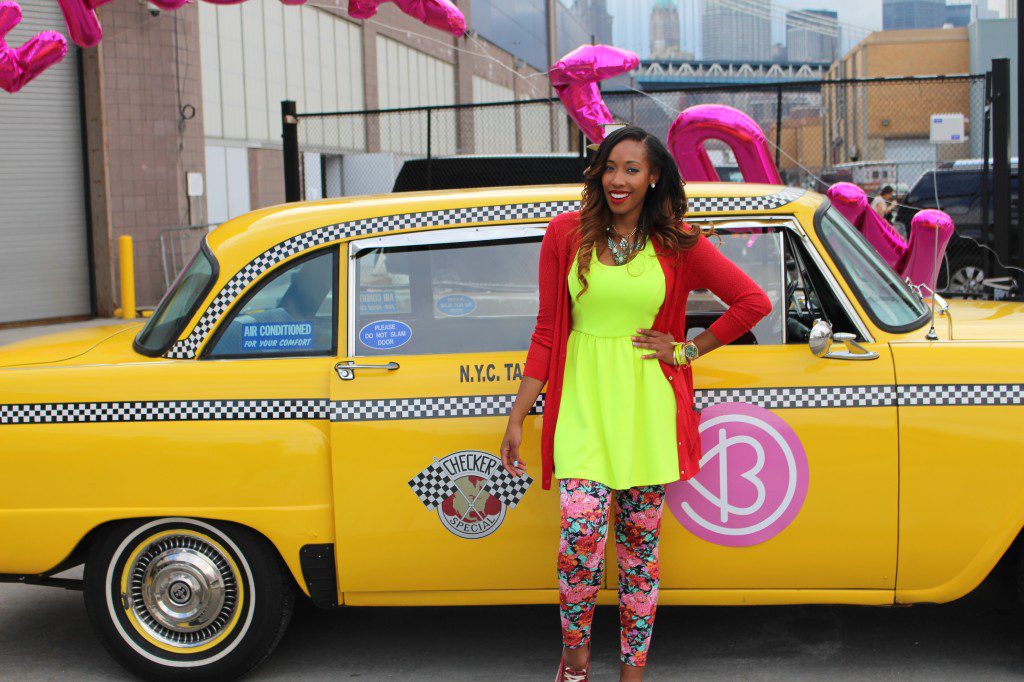 Get artsy with Art Deco limbs
If standing out is important to you, the Van Gough leggings are the bees-knees! I always get compliments from men and women anytime I step out in my favorite art-inspired legwear.  These art deco geometric print ankle leggings are 95% polyester, 5% spandex and 100% fun!  During a racing adventure in Portland, Oregon I took my Van Gough leggings for a spin while test driving the new 2015 Dodge Challenger.  Paired with my favorite sheer cobalt blue blouse, statement necklace from J. Crew and heels – I was ready to ride in style!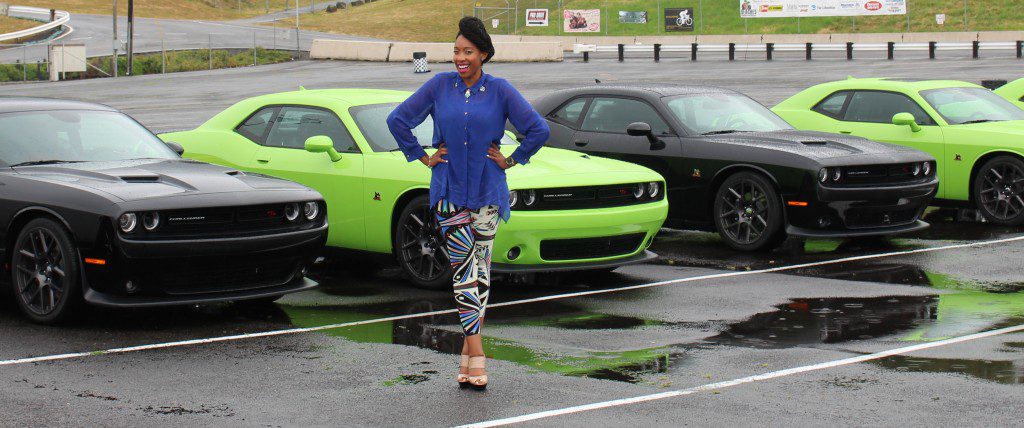 DO wear tops that cover your bumb! Leggings should always be worn with long tops, jumpers, dresses, skirts or shorts.  Anything that covers your but is fine, otherwise you will give too much exposure to your intimate parts and that is never good nor stylish.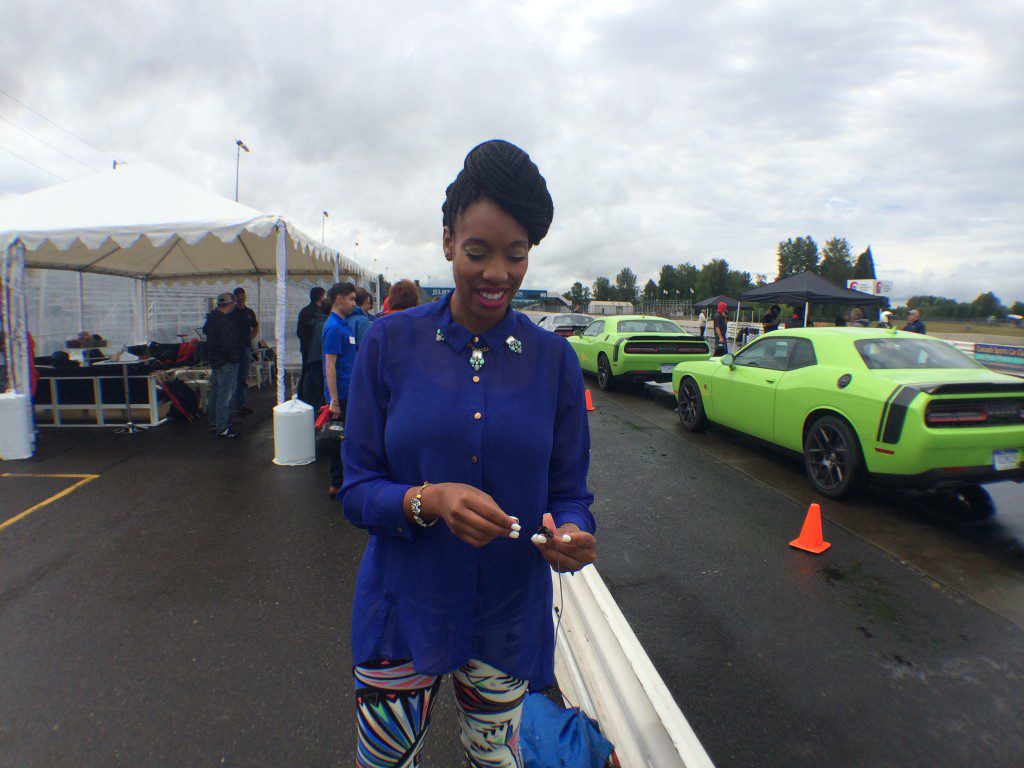 DON'T  overuse color-on-color. Try simple black or neutral tones (or nude colors) leggings to go with a bright-colored outfit.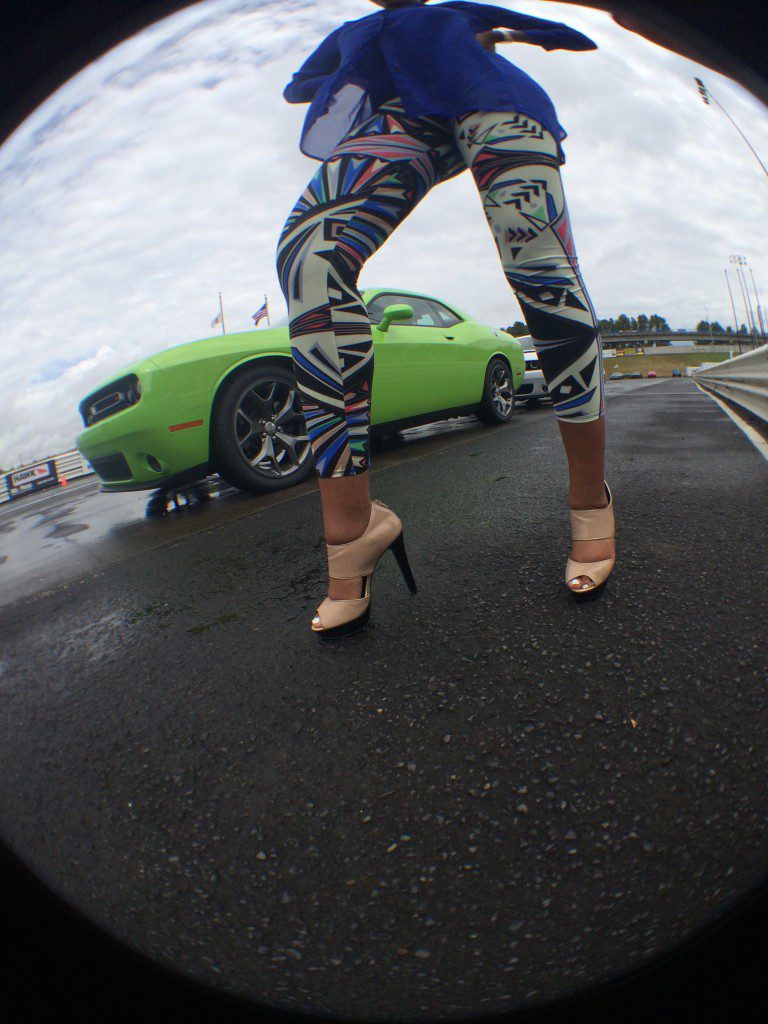 Feeling Needy With Knee Patched Leggings
Running low on stylish options, the Knee Patch leggings offers the perfect alternative with a mix of texture and monochromatic feel that goes with anything.  Pair theses comfortable black leggings with a something vibrant and bright or just plain black and white (and leave the color to the accessories).  I wore these on a recent NYC shopping adventure in SoHo and paired it with a floral tunic from White House | Black Market and geometric sneakers from Peter Pilotto for Target.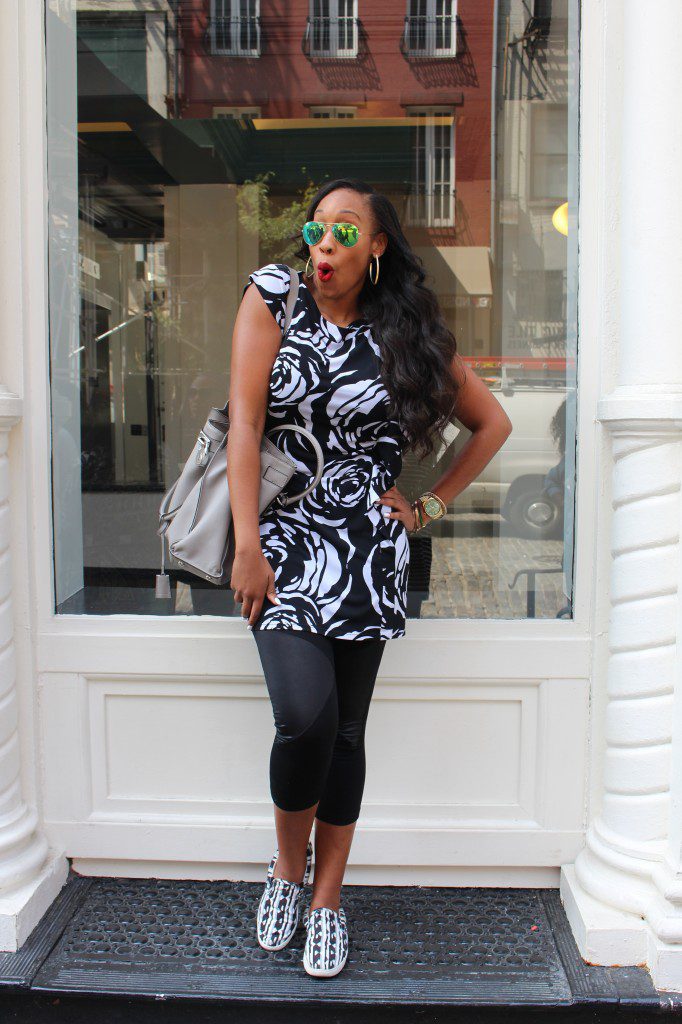 DO team patterned leggings with a simple statement/slogan T-shirt, a belted tunic or minidress for visual interest.  I love matching patterned tops with similar patterned kicks, balance it off with neutral, yet stylish leggings like these and you're set to go.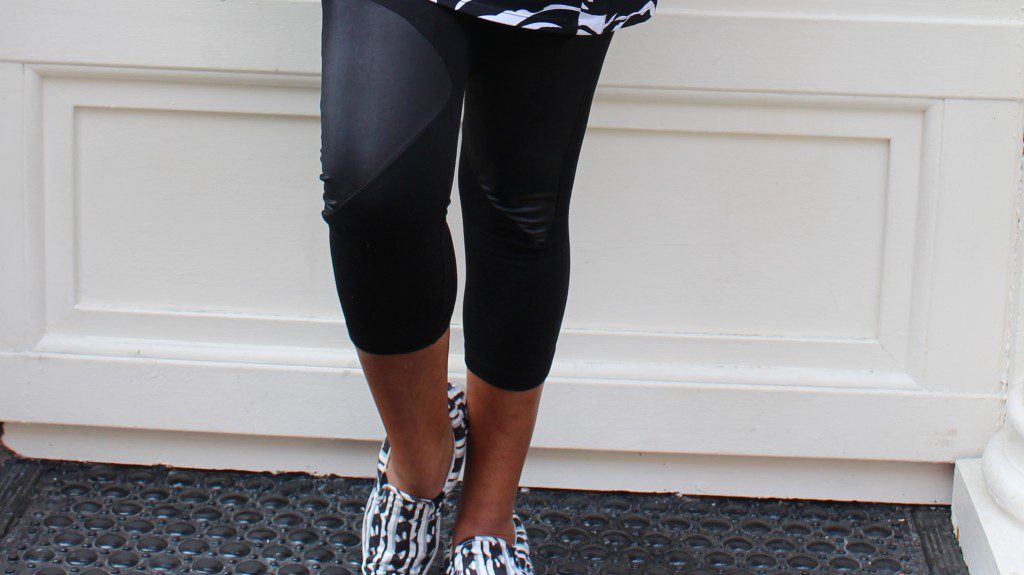 DON'T wear tight tops with leggings to avoid any extra, unsightly bulges on top or at the bottom.  You don't want to show off too many lovely lady lumps.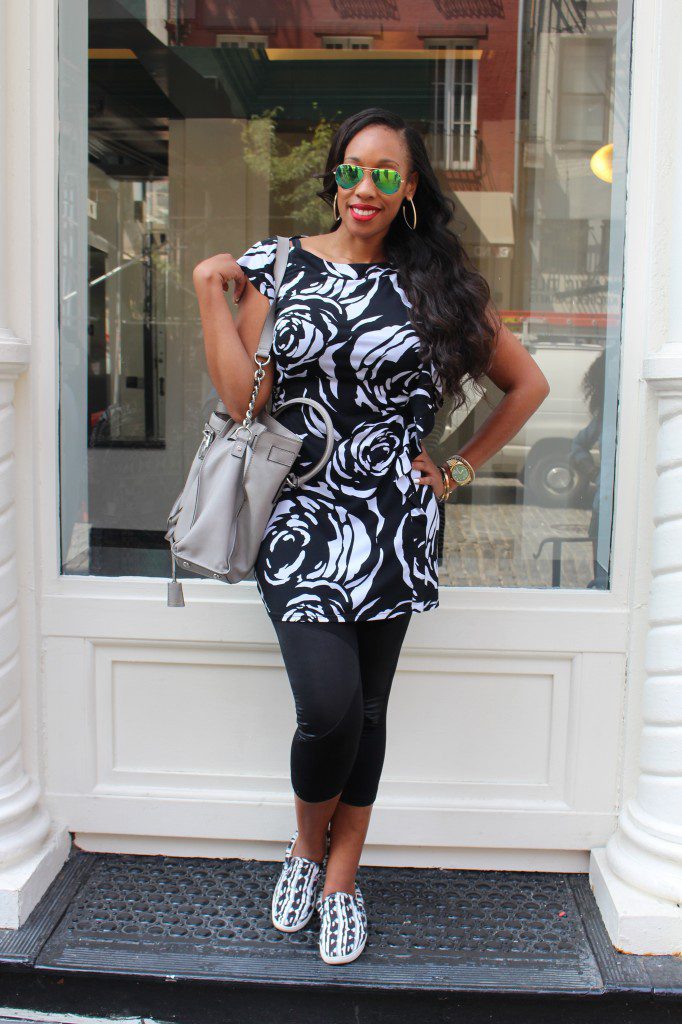 Thinking about taking the plunge with these vibrant leggings?  You can find all sorts of creative and stylish leggings all for $20 today.  Check out the wide assortment of leggings available from 20Legz by visiting them online at 20Legz.com and get social by connecting with 20Legz for new releases and giveaways on Facebook, Instagram and Twitter today.
Comments