I, like many of my friends have a serious addiction to designer notebooks, planners and accessories – practically anything that allows me to express my thoughts, ideas and dreams.  I mean, the whole idea behind achieving, succeeding and living the dream consists of writing down the vision, working towards the goal and checking it off once complete.
Finding the perfect planner to inspire your daily efforts, can be a challenge.  It has to ignite your efforts, hold you accountable and look as stylish as your favorite designer bag while doing it! That's why I've round up a few of my favorite productivity planners to make your 2017 the most stylish, goal-focused and accomplished year yet!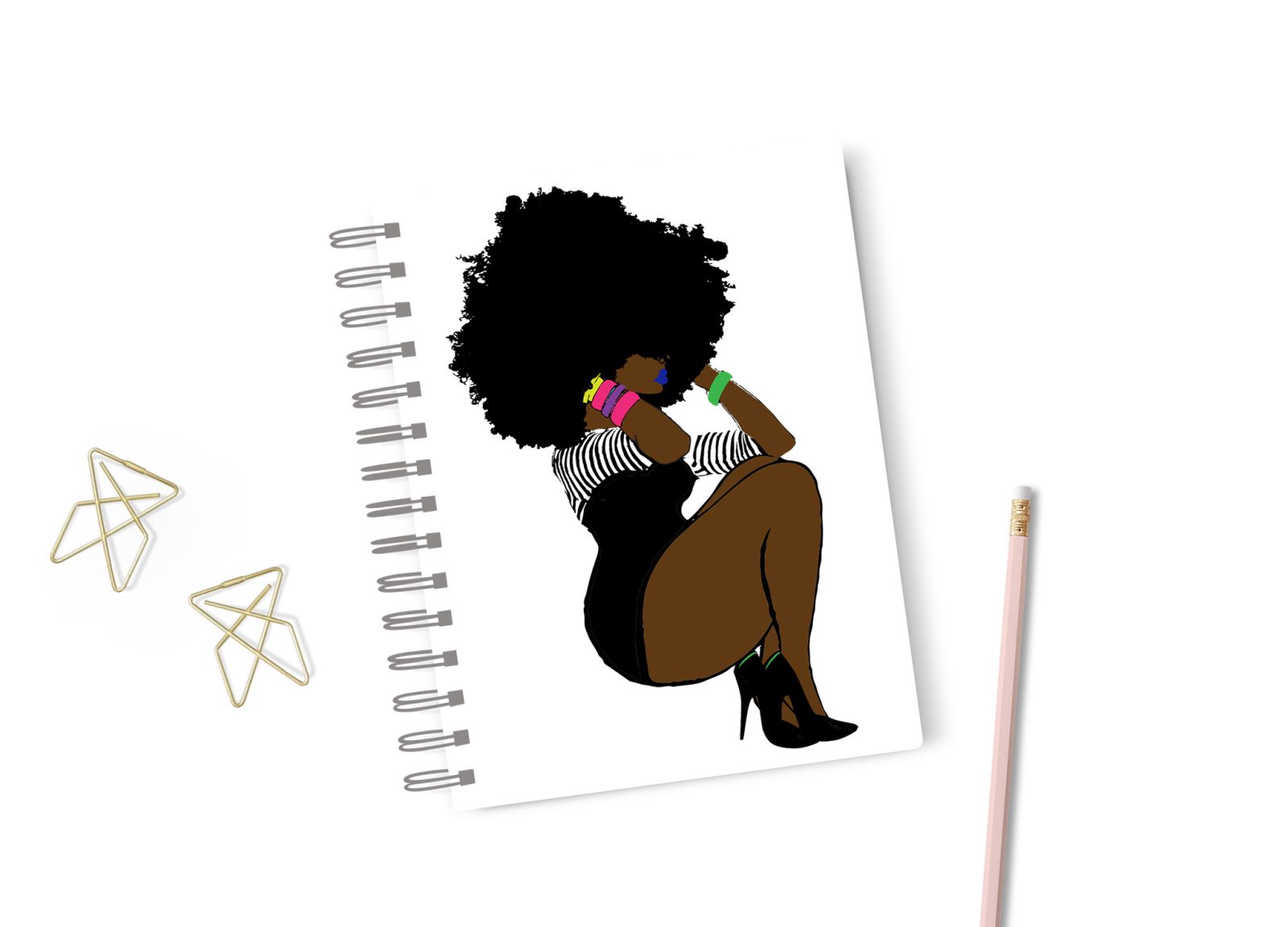 If you're looking for a calendar that suits your swag and your style, the Pardon My Fro weekly calendar is it!  Customize the cover with your name and fill the pages with goals.  This is the must have planner for the sister girl with a serious affection for everything F-L-Y!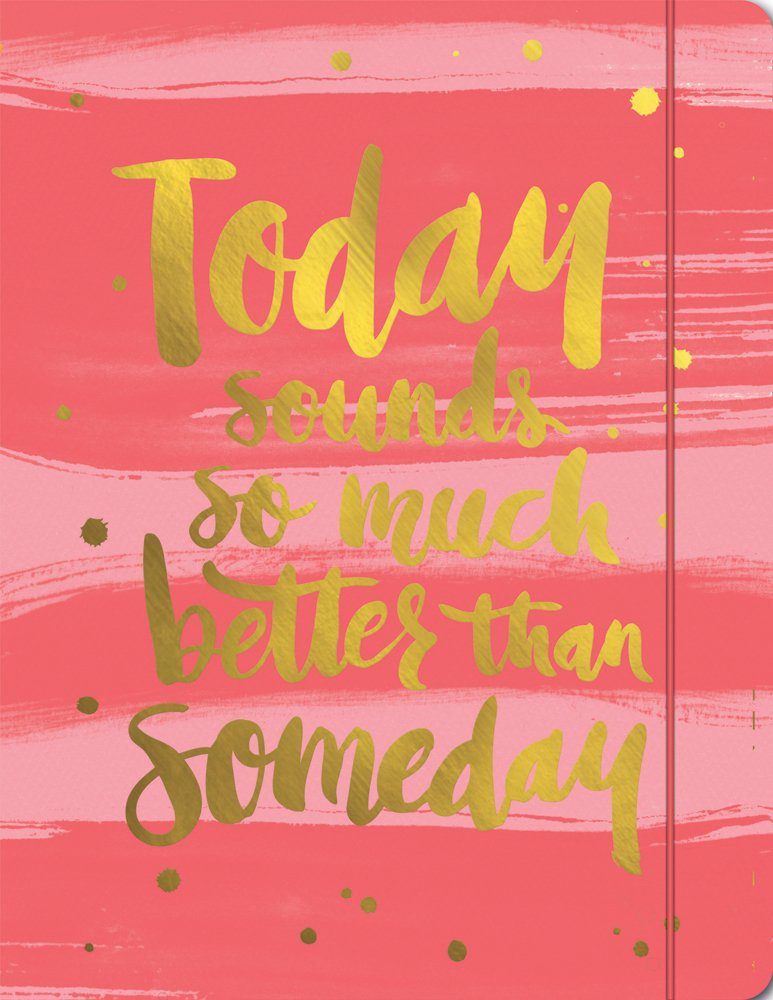 The planner spans a full 17 months (August 2016 through December 2017), features full color month-per-spread views and includes a lined and perforated "notes" section on each page so that you can make lists and take them with you as you head out the door. There's even a handy storage pocket for loose papers, receipts or whatever strikes your fancy.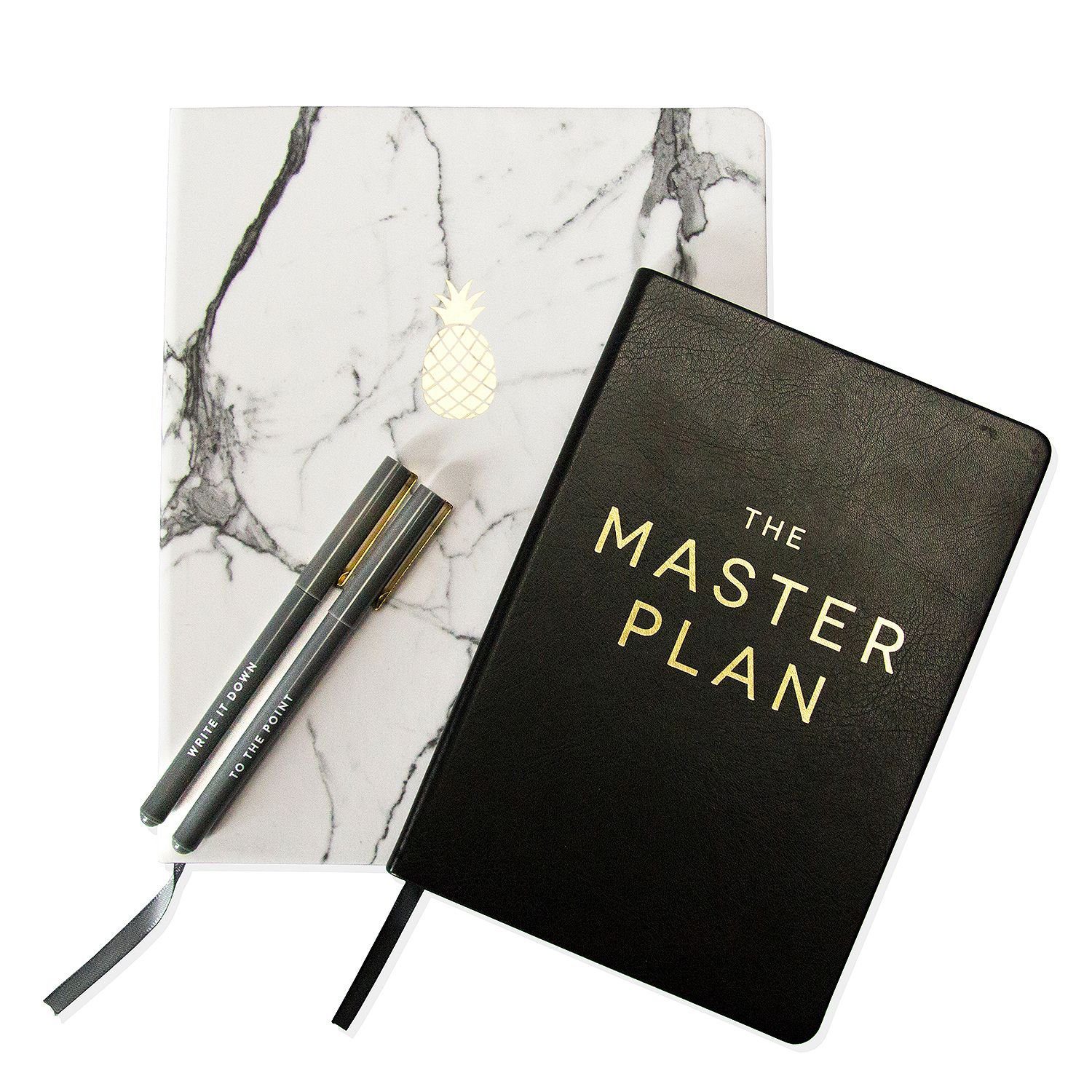 The ultimate Master Plan journal + pen combo to keep you organized and accountable at the same time.  This stylish set comes with two faux leather cover journals and 2 boxed black pens with black ink. Each journal contains 256 pages of archival quality, acid-free, lined pages and a ribbon page marker. The 6″ x 8″ journal is a flexible cover, while the 8″ x 10″ journal is hard cover.

Orange circle's 17-month spiral planner has a colorful, eye-catching foil-stamped cover, both monthly and weekly views, 315 reminder stickers and a sturdy wire-o binding. Each page has Large grids with lots of room to write so you can keep track of your schedule by task or time of day as well as a place to write notes or to-dos. And, the 128-page planner is printed in full color throughout. It just may be everything you need to stay organized all year long!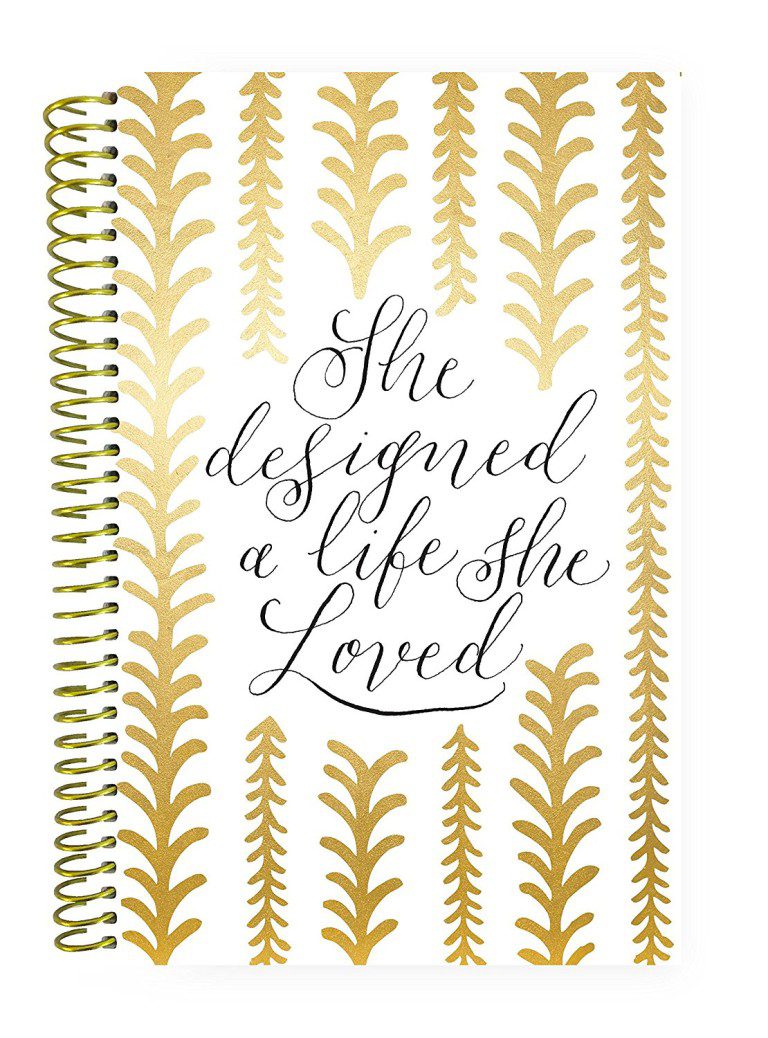 This chic planner runs from August to July for the academic year, with a complete yearly view calendar on the inside covers, 2016 in the front and 2017 at the back, a page to record goals for the year, four pages to record class schedules, a section for notes, as well as places to record addresses and phone numbers. There's a complete month view for each month as well as a place for monthly goals and notes, before it goes into a section breaking the month into week-long segments. Each month is tabbed so it is easy to navigate, and at the end there is a page to record important dates for next year.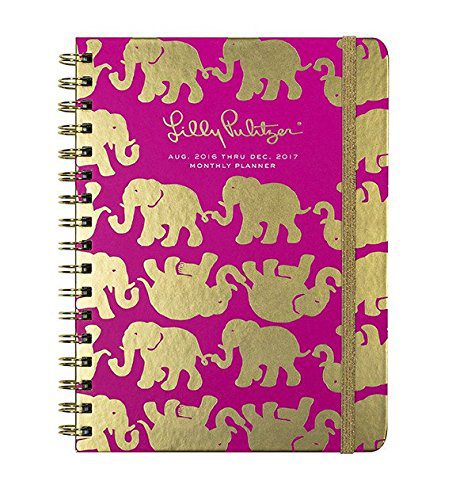 Brighten up your busy schedule with this one-of-a-kind pattern-packed monthly planner, featuring month-to-month pages from august 2016 to january 2017 and keep organized all year. Complete with calendar and monthly pages featuring handpainted lilly pulitzer prints, dates to remember, address pages, notes, and 5×5 original art pages. 2 sticker pages and a designed pocket included gold foil and neon accents gold elastic closure gold spiral.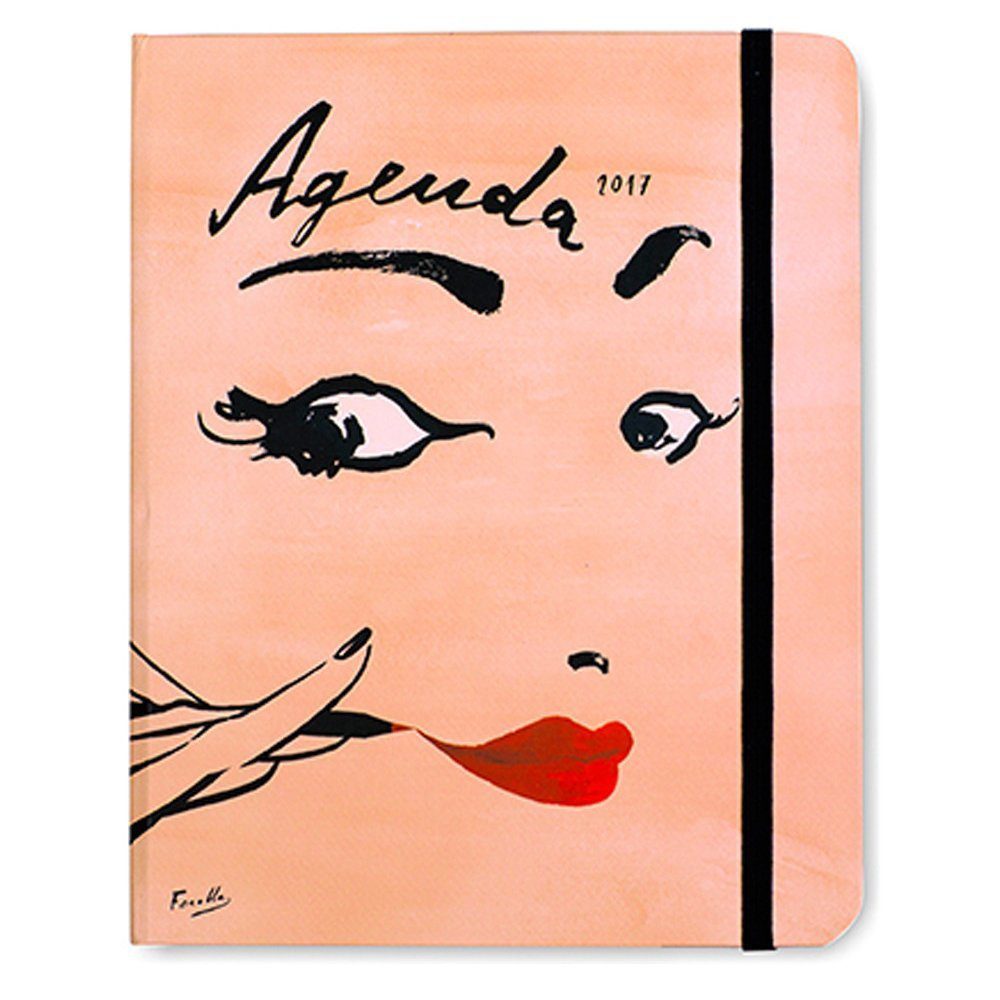 Features include a hardbound cover, elastic band closure, interior golden metallic spiral binding, interior pocket, Mylar-covered tabs, 2016-2017 yearly views, a celebrations section, a notes section, and monthly and weekly views for the months of august 2016 through to December 2017. plus, the sweet sayings throughout add a little motivation to the start of each new month. Discover more Kate Spade accessories and awesome planners here.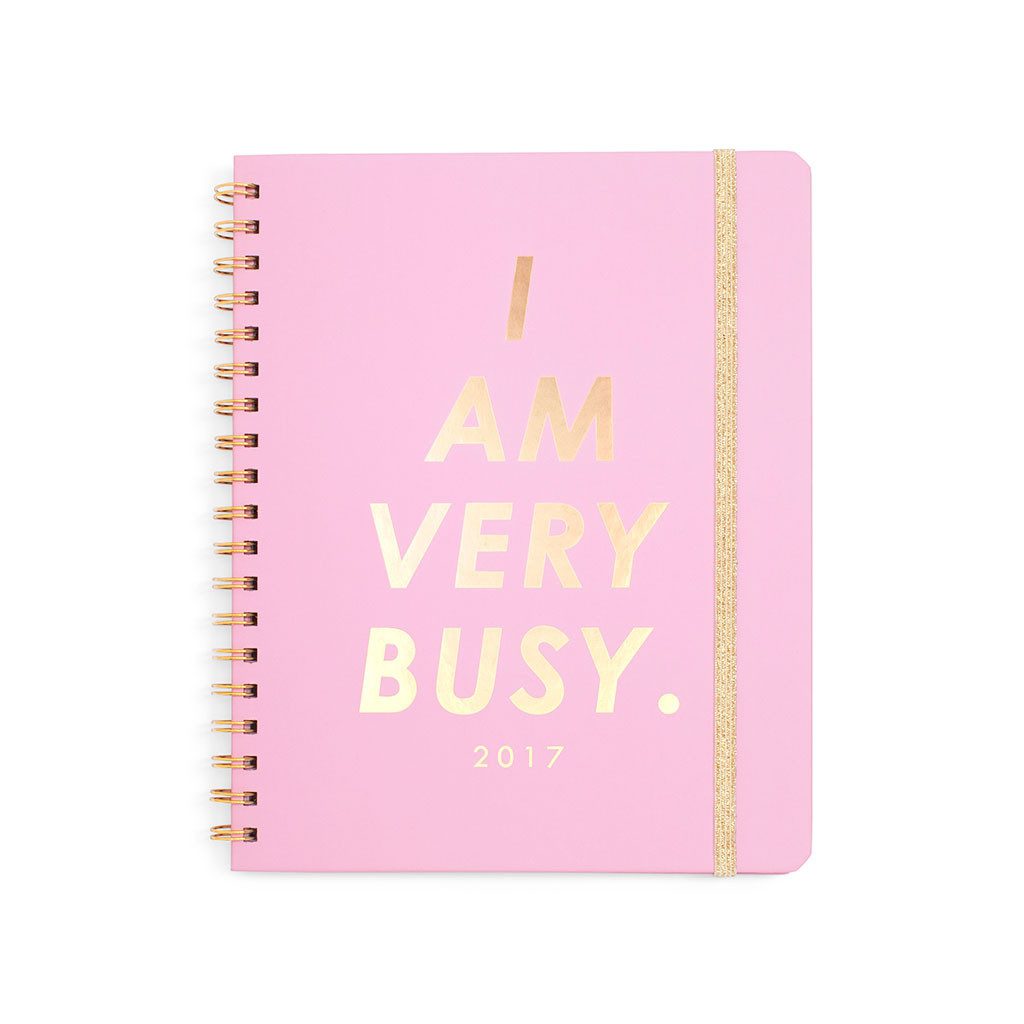 Do you ever wish there was more space to plot out those really big plans? The Ban.do 12 month planner solves that issue with a two-page spread that breaks down each month into weeks. while you track your daily to-dos and appointments in your planner, you can keep your eyes on the big prize with a pulled back view of your month. With artwork from Ban.do, fun holidays, tracking and achieving your goals will be super easy.
 
In classic black and white stripe, this 17-month agenda is a to-do lister's dream come true. complete with monthly and weekly spreads, note pages and laminated dividers, keeping tabs has never looked so good.  (Make it a super cute set and grab a matching handbag while you're at it!)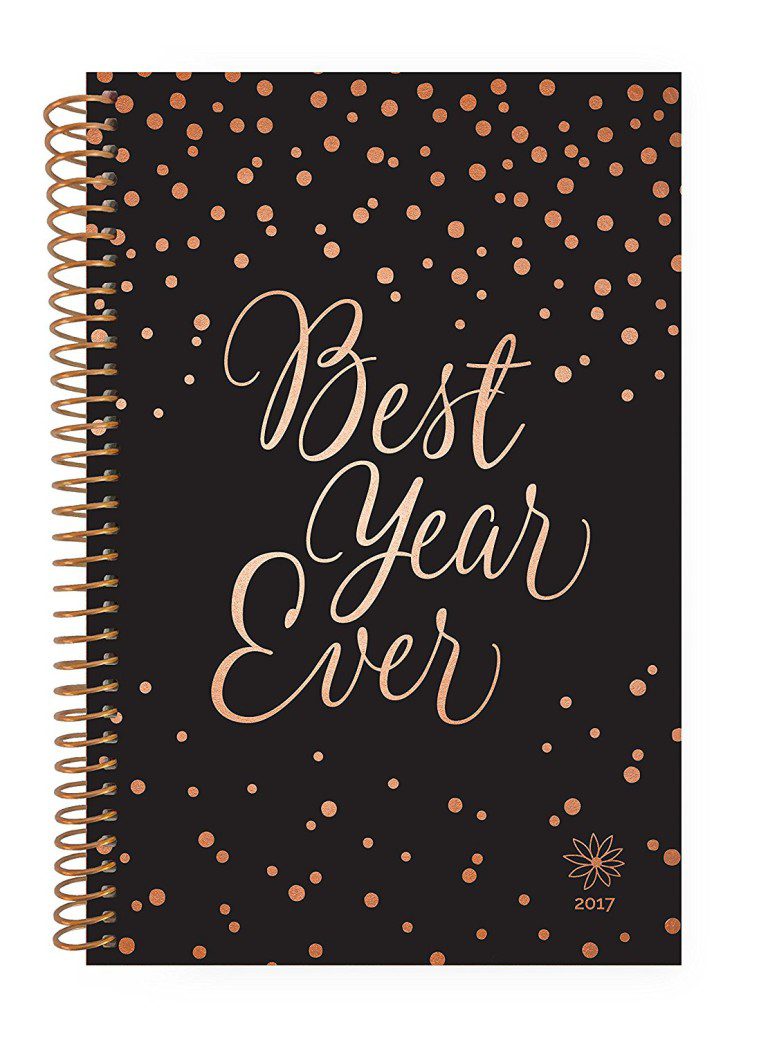 The ultimate style agenda and organizer, sure to make your next year the best one yet! This smart, stylish, unique planning system in the 8" x 10" page size features a striped navy paperboard cover with gold foil detail. Weekly and monthly calendar views allow for detailed scheduling and offer ample writing space. Twin-wire binding and durable, coated tabs offer easy page turning and access to past, present and future months.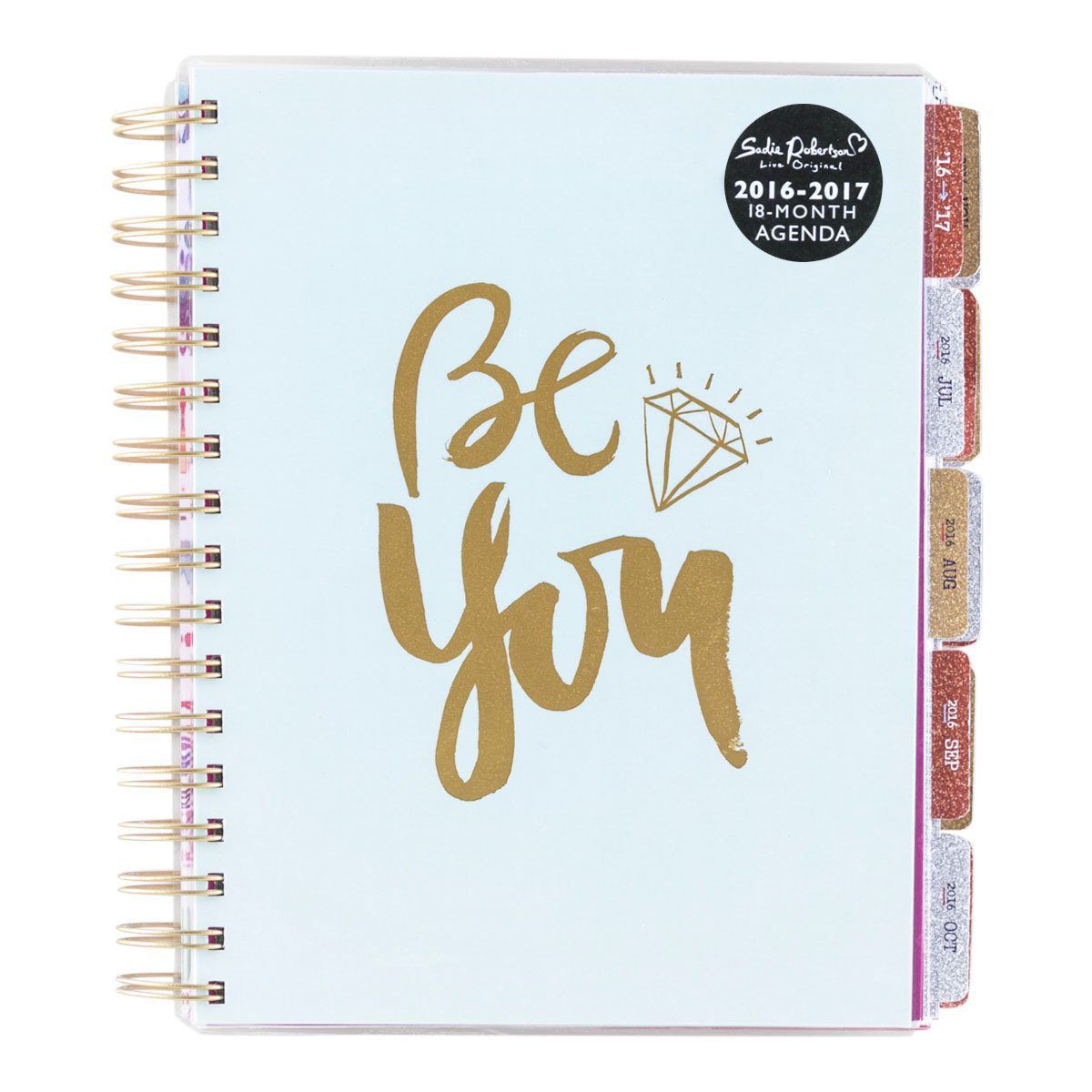 The perfect agenda for a high achiever, the creative thinker, or fashionista! July 2016 through December 2017, monthly and weekly calendar, 18 colorful laminated tab dividers, notes, lined, grid, blank and coloring pages. Scripture / inspirational quotes throughout, 2018 year overview, calls outs for holidays / dates to remember, map, time zones, interior pocket page, laminated covers. Day Spring equips people to know and share God's Love in fresh, true, and inspiring ways.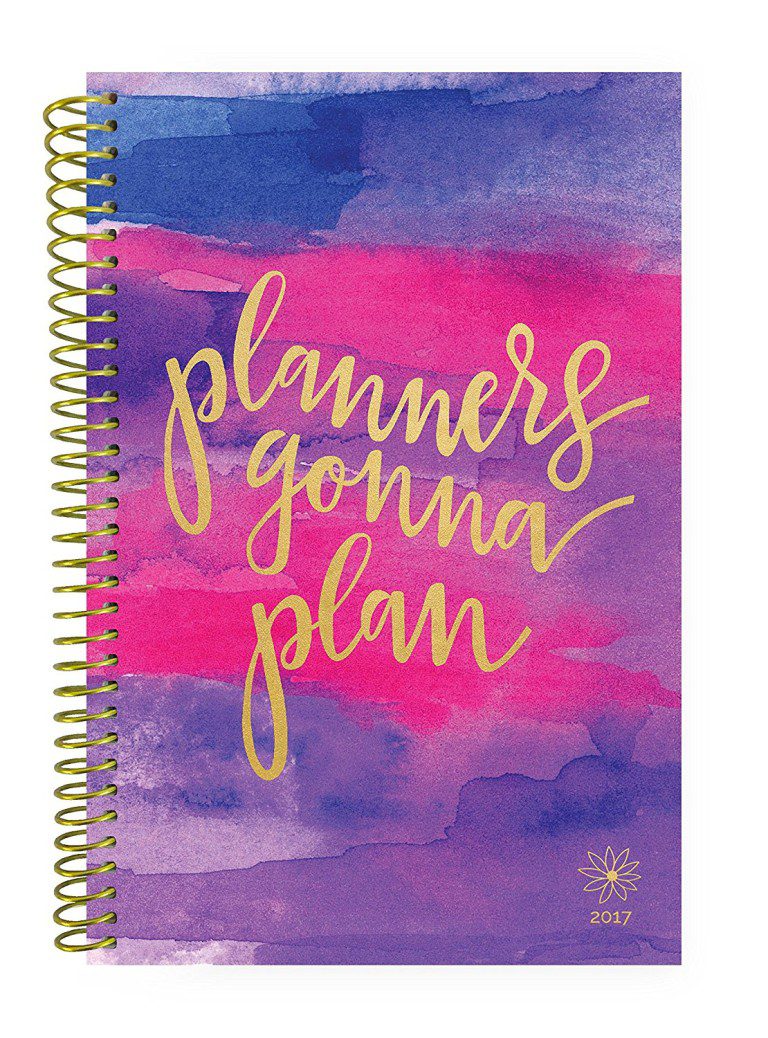 Perfect size to carry around in a workbag or purse. Has monthly views, and then more detailed space for individual weeks. It has pockets on the inside which are super helpful organizing receipts, extra notes and keeping you organized from the inside out.
Did I miss any fancy/haute planners on this list?  How are you planning to celebrate and dominate your 2017?  Share your organizational tips, tricks and favorite planners in the comments below!
Comments