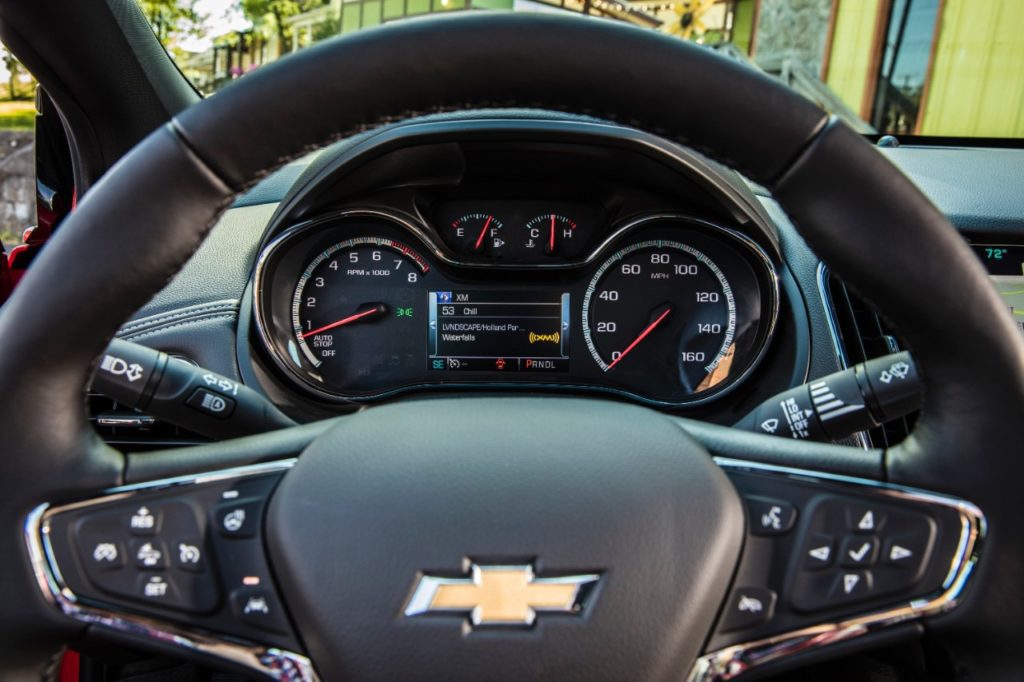 If you're apart of Generation X, by now you'd probably expect flying cars of the future to be running the roads and skies wild and free.  Sure, technology took a left and self-driving cars are exciting auto breakthroughs of today – but the 2016 Chevy Cruze has cemented itself as the ultimate millennial ride for hustlers, rainmakers, movers and shakers. (Check out Chevy's #FuelYourHustle viral video here.)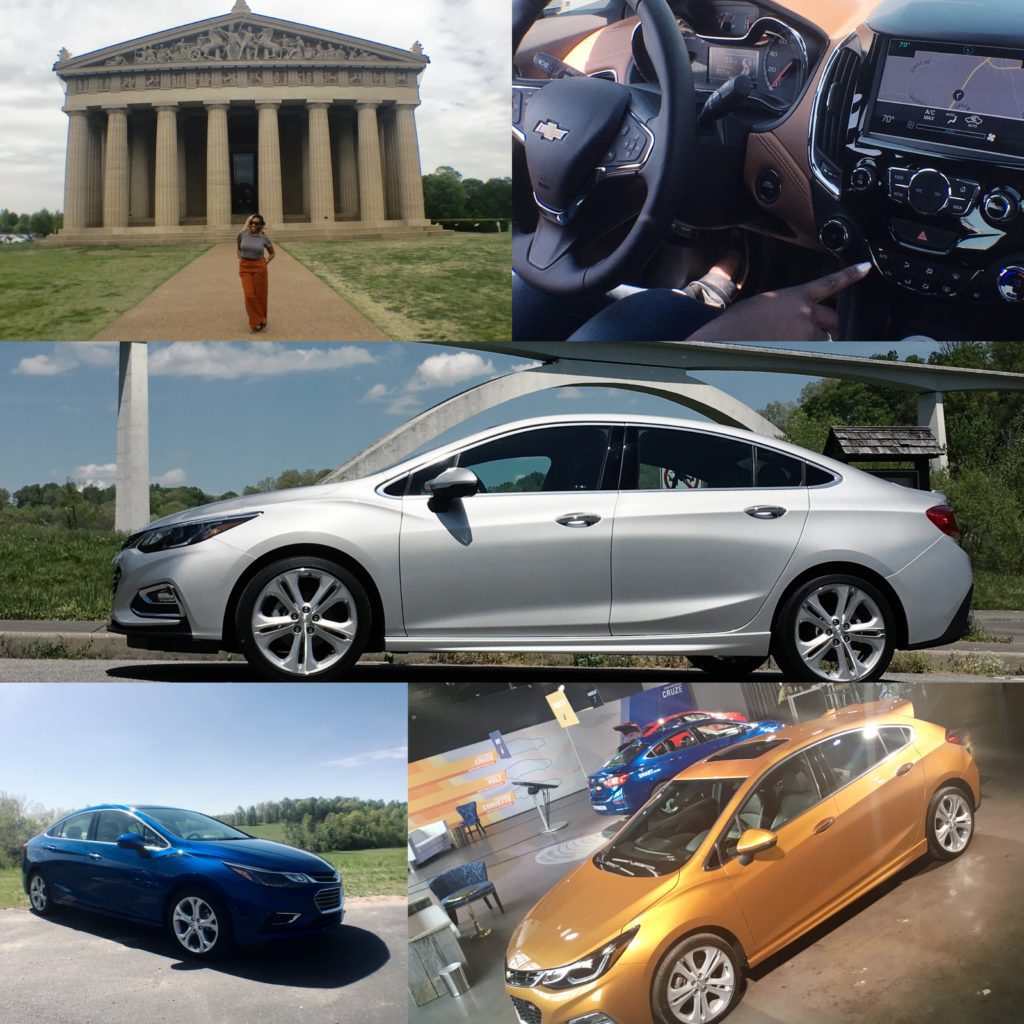 During a recent Chevy Cruze media drive in Nashville, TN journalists had an immersive experience bringing the art and design of 'Music City' and the 2016 Chevy Cruze together.  From exploring the sights and sounds of Nashville to sharing those experiences using the Cruze connectivity package, discover what makes the 2016 Chevy Cruze stand out from the rest below.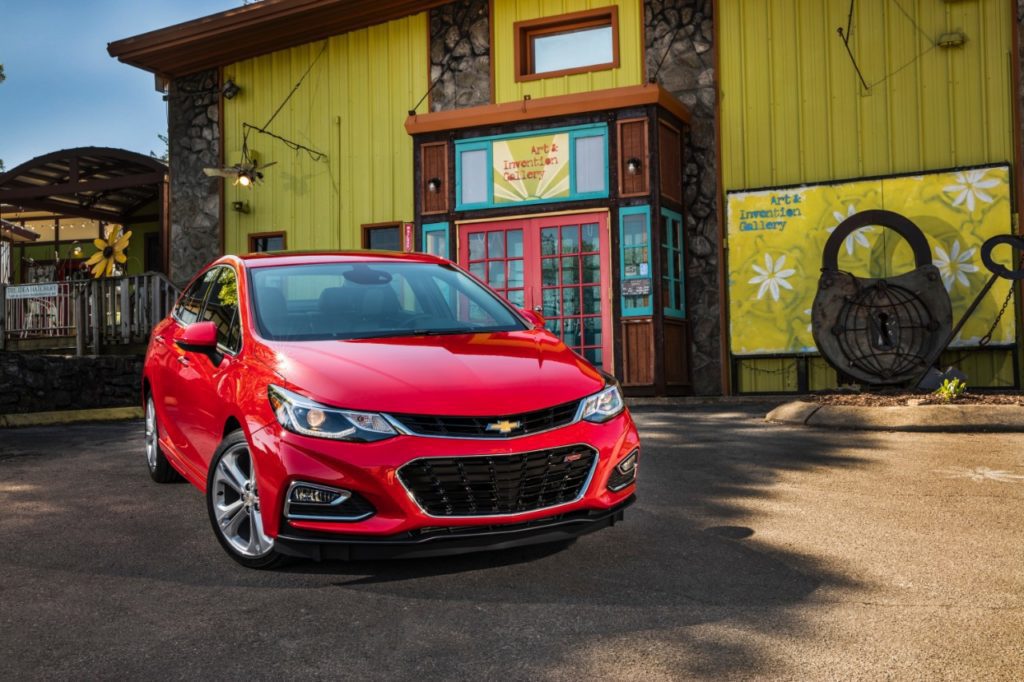 As the most connected car in it's class, the 2016 Chevy Cruze comes equipped with 4G LTE, WiFi hotspot, Chevrolet MyLink, Apple Car Play, Android Auto plus wireless charging!  In an effort making it the ultimate millennial ride the 2016 Chevy Cruze offers a connected car bonus –  the OnStar 24/7 promise offers drivers 24GB or 24 months of data.  That's 240,000 emails, 800,000 hours of music streaming or 480,000 social shares – amazing right?!?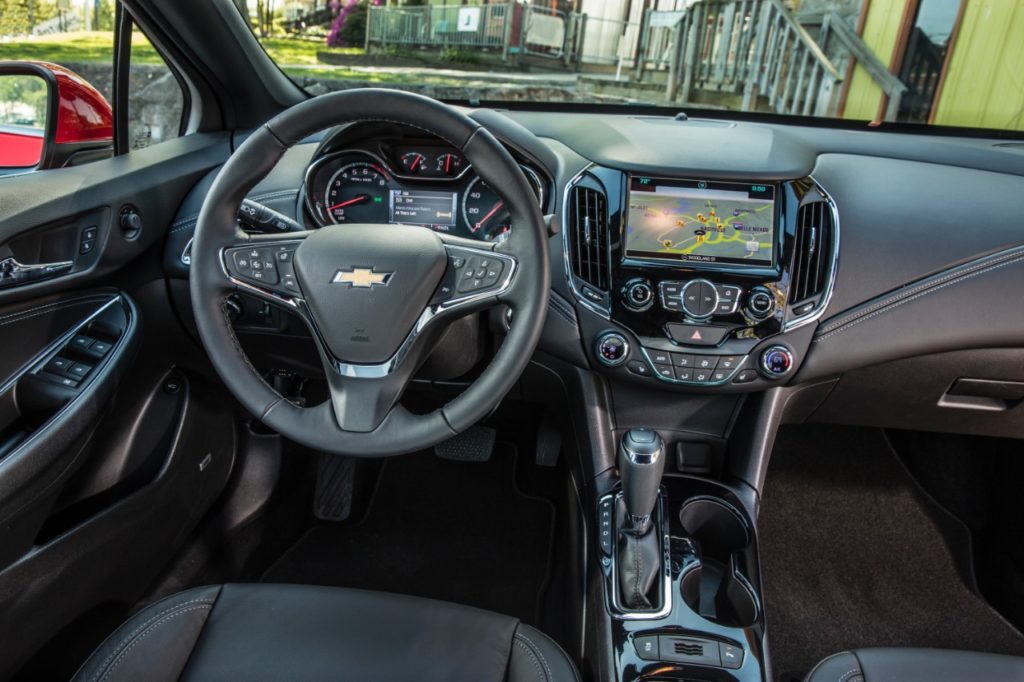 Other highlights include an expanded range of available adaptive safety technologies, stability control, side blind zone alerts and more.  There are several 2016 Chevy Cruze models to choose from including a L, LS, LT, RS and Premier model – with premium models featuring heated seats and heated leather wrapped steering wheel larger 17"/18" wheels and bold interior/exterior colors.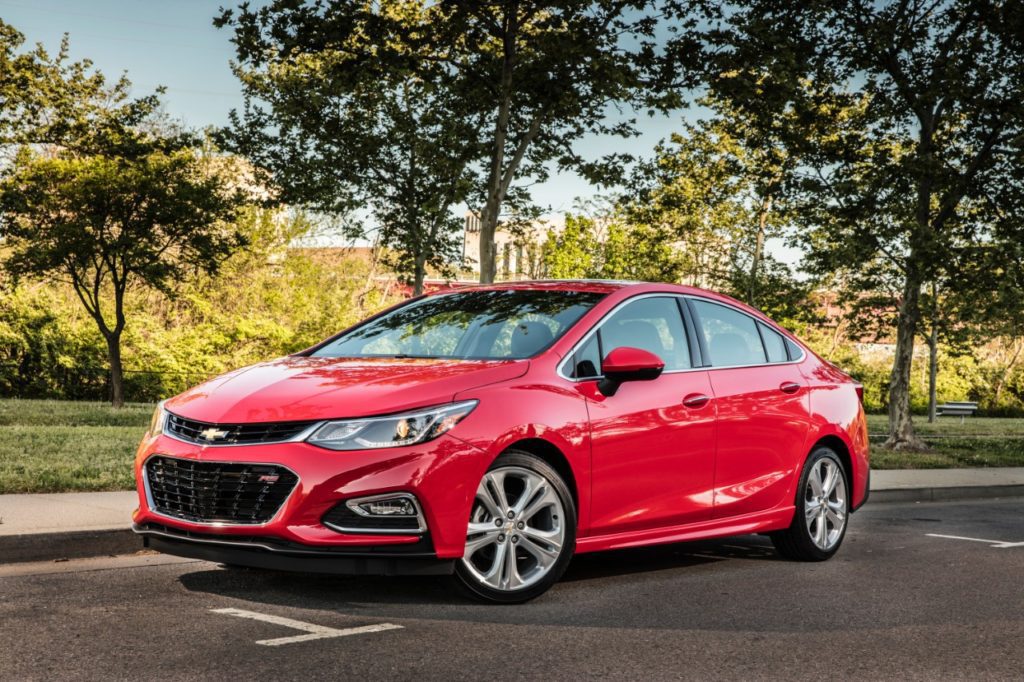 The 2016 Chevy Cruze is much more than a connected compact car.  Outfitted with a larger, lighter design the new model is nimbler and more agile than ever before.  The all new standard 1.4L turbo engine with direct injection provides an EPA-estimated 42 MPG highway.  For more efficiency the START/STOP technology with automatic transmission maximizes your fuel, giving you less time at the pump and more time finding new roads.
The 2016 Chevy Cruze media drive in Nashville, TN was a great introduction to Cruze and I'm looking forward to sharing an extended drive experience with readers soon.  Want to discover more from the new 2016 Chevy Cruze?  Connect with Chevy online at Chevrolet.com  and get social on Twitter @Chevrolet and Facebook today.
Comments