It's official, there's a summer heatwave upon us and the way these gas prices are looking, it's officially a #hybridsummer for me!  The decision to upgrade my next vehicle to a hybrid sedan has been one of the best decisions I've made this year.  So it only makes sense that the 2018 Chevy Volt would be on my list of stylish hybrids to consider for my next purchase.  Not all hybrids are built the same. They're built to save fuel, reduce emission output and if you're lucky it has a flair that makes it stand out in a crowd. The 2018 Chevrolet Volt is that hybrid that goes beyond style, it has a design that's unmistakable with a flair that's undeniable.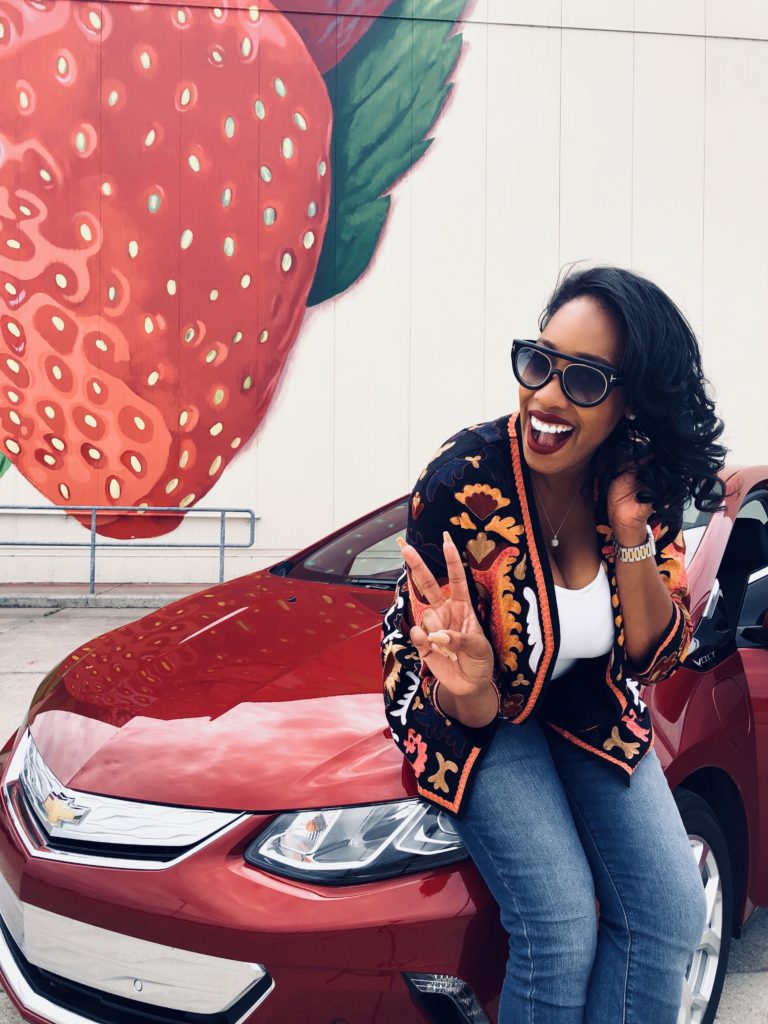 First Impressions.
The 2018 Chevrolet Volt premier is absolutely stunning at first glance.  From the beautifully crafted, chrome ventilated grille featuring the signature Chevrolet bowtie to the spicy Cajun Red tintcoat – this isn't just a stylish hybrid, this is a show stopping hybrid that instantly grabs attention! This is a hybrid that dares to have flair and I'm all for it!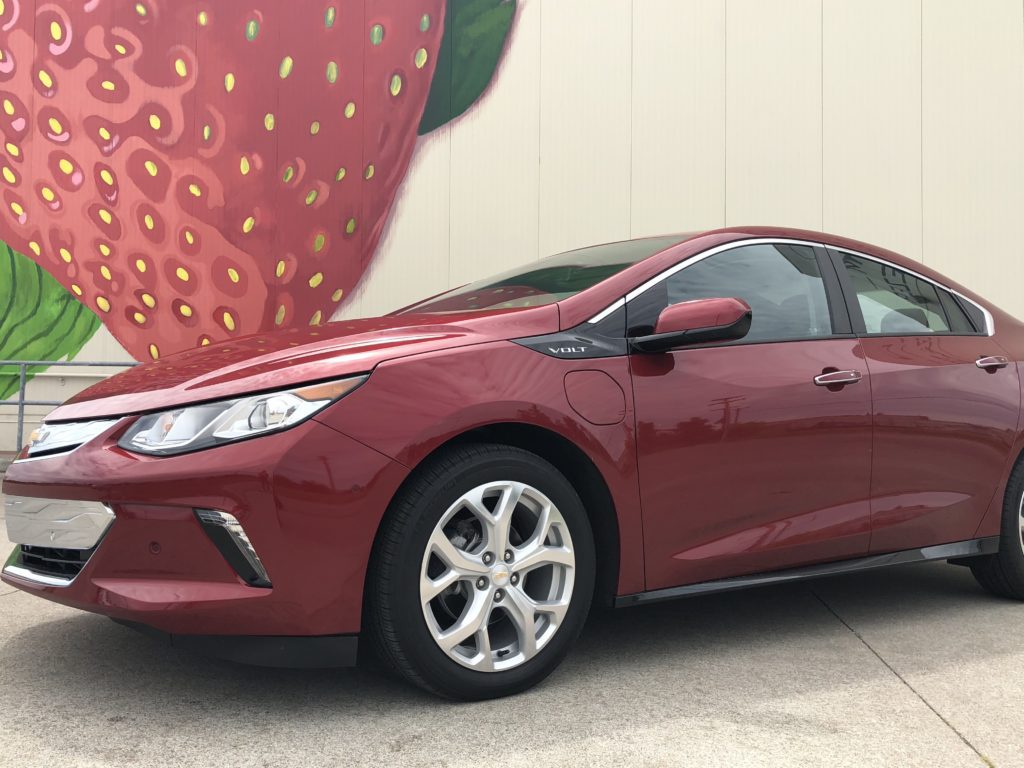 Signature Smarts
The technology inside the Chevrolet Volt starts with the Chevy MyLink system operating navigation, mobile and entertainment needs.  However, for an upgraded custom experience, Apple CarPlay/Android Auto brings your smartphone to life mirroring your apps right there on the screen. With the myChevrolet Mobile App you can remotely start your vehicle, lock & unlock the doors, find charging stations on the go and more – right in the palm of your hand. Did I mention it has 4G LTE WiFi for up to seven devices too? Major productivity win for anyone hustling on the go!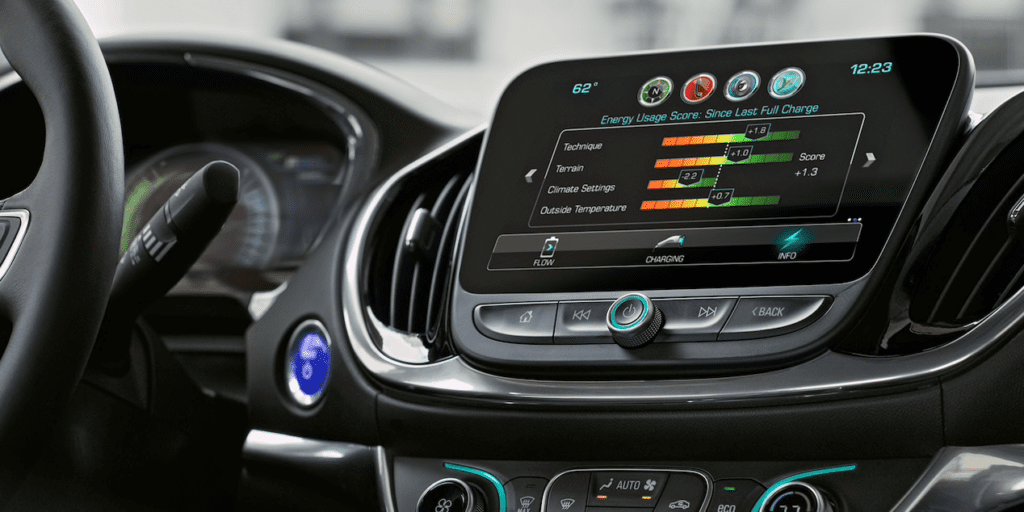 One of the biggest benefits of driving a smart car like the Chevy Volt is that you have peace of mind – no matter what.  Wondering if you have enough fuel or energy to make it to your next destination? The Volt enlists valuable real-time information on the color touch-screen and Driver Information Center behind the steering wheel.  Even if you have a teen or inexperienced driver using your Volt, Chevy offers Teen Driver technology, a built-in system to help encourage safe driving habits and let you know how their the guest driver drove the vehicle.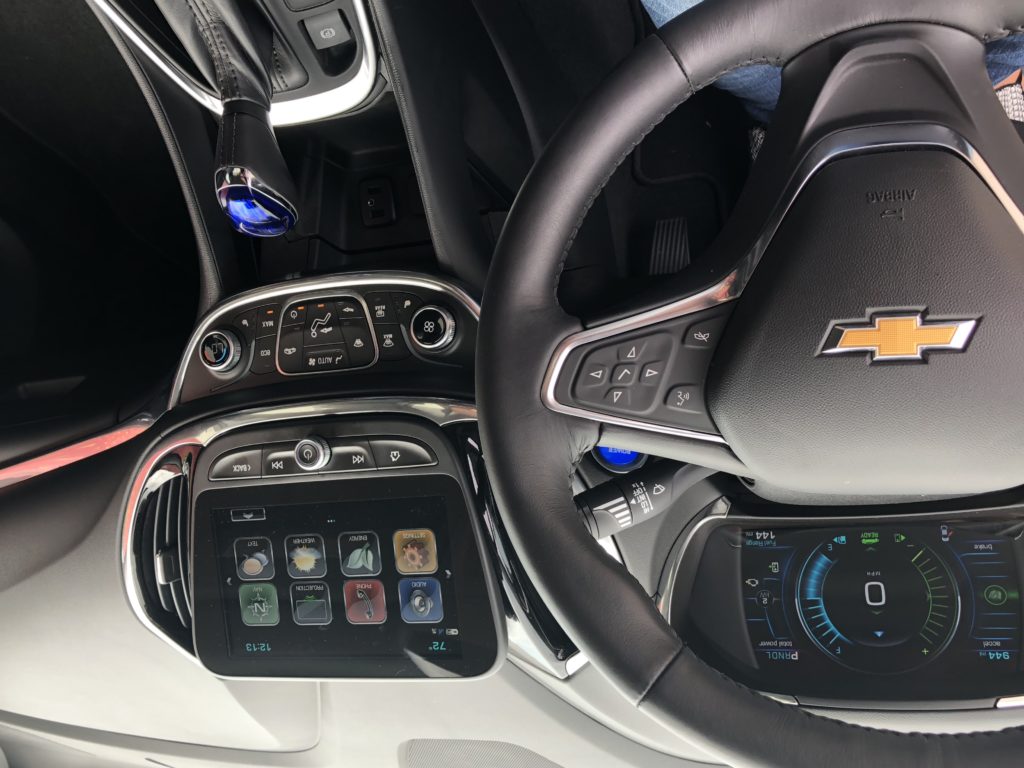 Interior & Exterior
The 2018 Chevrolet Volt gives off all sorts of sporty chic vibes on the inside and the outside too.  The interior & exterior is beautifully crafted with a sporty chic aesthetic that instantly screams "fun times ahead".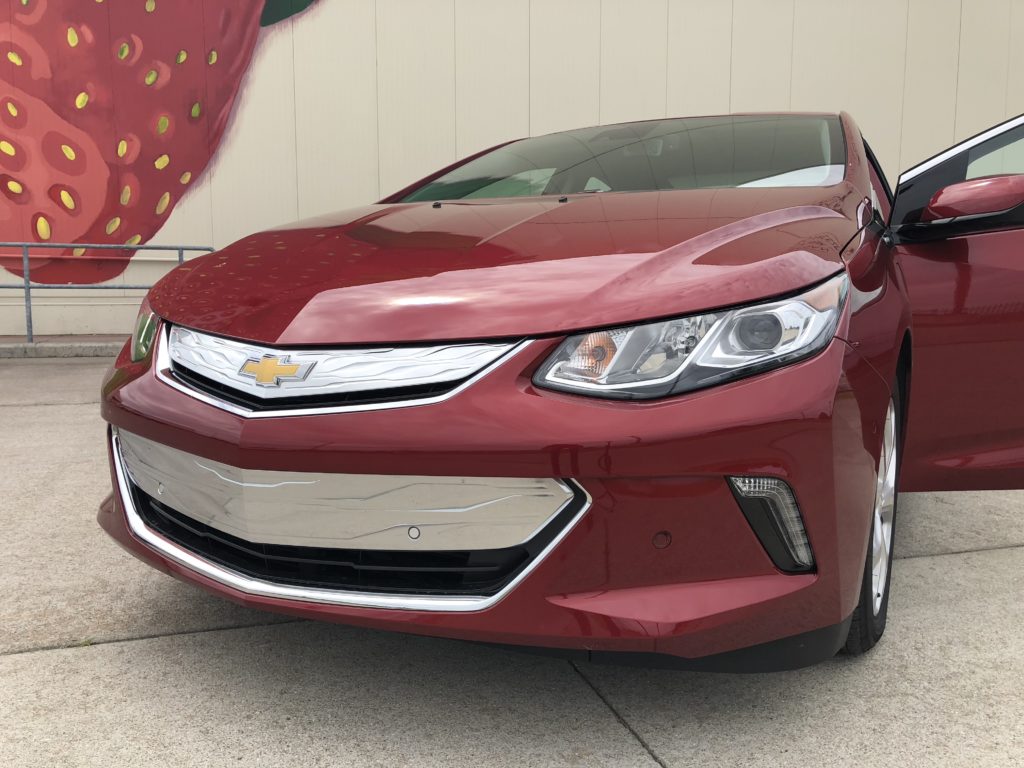 Interior highlights include cool ambient lighting along door panels, leather appointed seats (not quite luxe leather, but hey…) heated front and rear seats and full connectivity features.  Chevrolet MyLink radio 8" screen w/ Apple CarPlay and Android Auto accessibility.  Overall, the interior isn't over complicated with tons of bells and whistles.  Chevrolet made sure that the technology is the belle of the ball when it comes to the Volt's interior, while the exterior design keeps up with a flair all its own.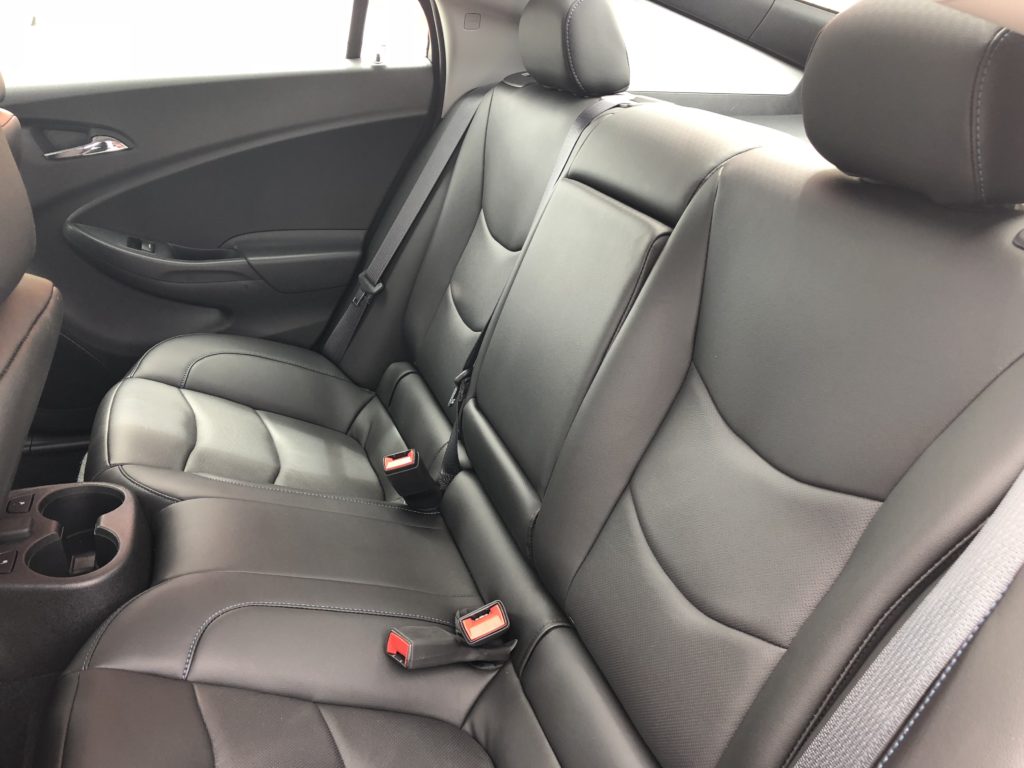 The most notable exterior feature starts with the futuristic grill and leads with a sharp design throughout.  The design is much more than a look of style, it's an aerodynamically crafted to extend fuel use and help you save coins along the way.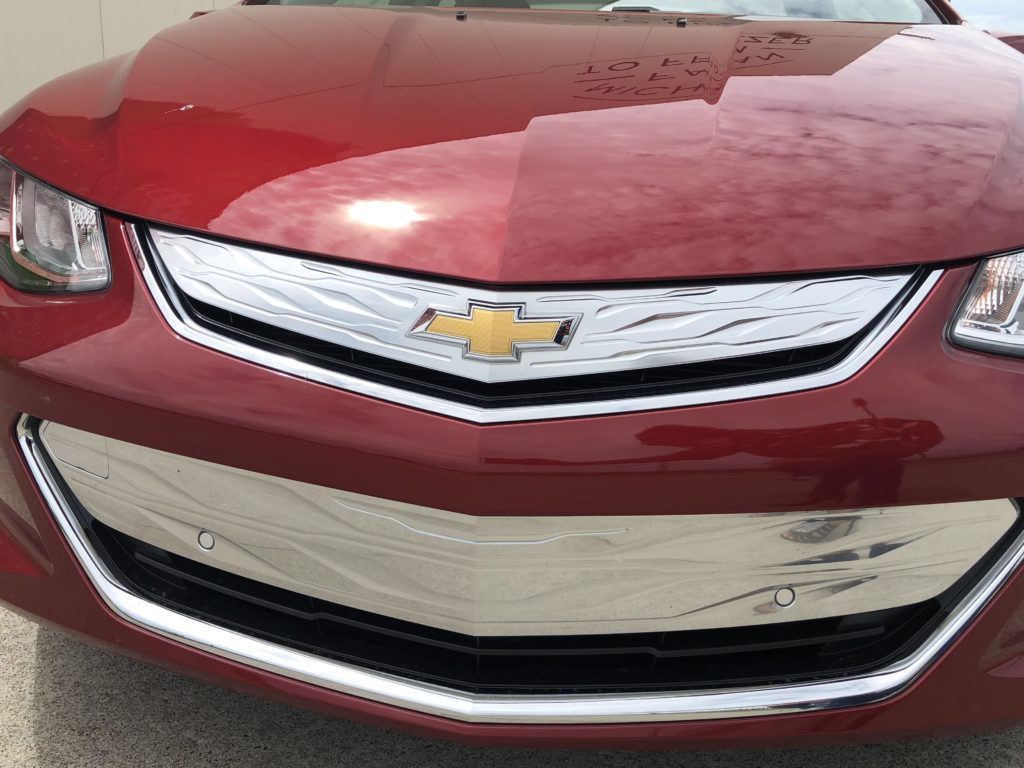 The Hybrid Drive
I'm learning that I love to drive hybrids that can accelerate like sports cars.  There's an idea that you have to sacrifice speed and style with a hybrid car and luckily the 2018 Chevrolet Volt defies that myth.  This car is seriously fun to drive with technology and safety features making it confident on the road.  As a matter of fact, it hugs the road and handles extremely well.  At times, I forgot I was driving a hybrid until it came time to charge the battery.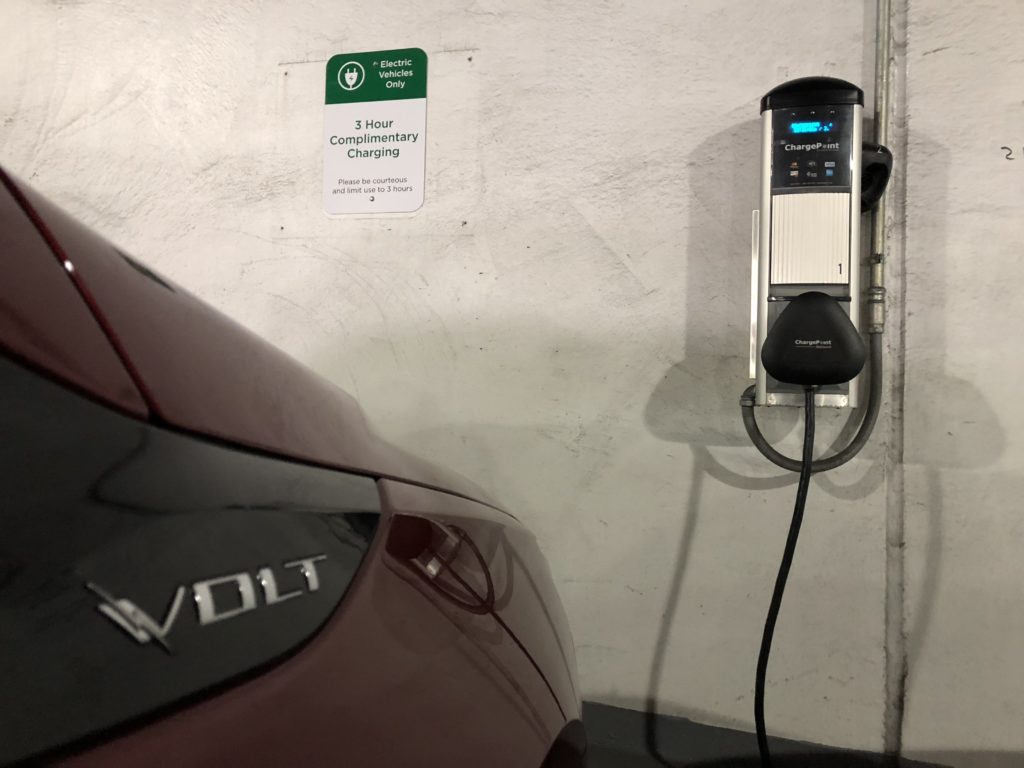 Overall, this is a great hybrid option for anyone looking for an eco-friendly hatchback with flair.  For more information on the 2018 Chevrolet Volt including color options, upgraded features and pricing, visit Chevy.com