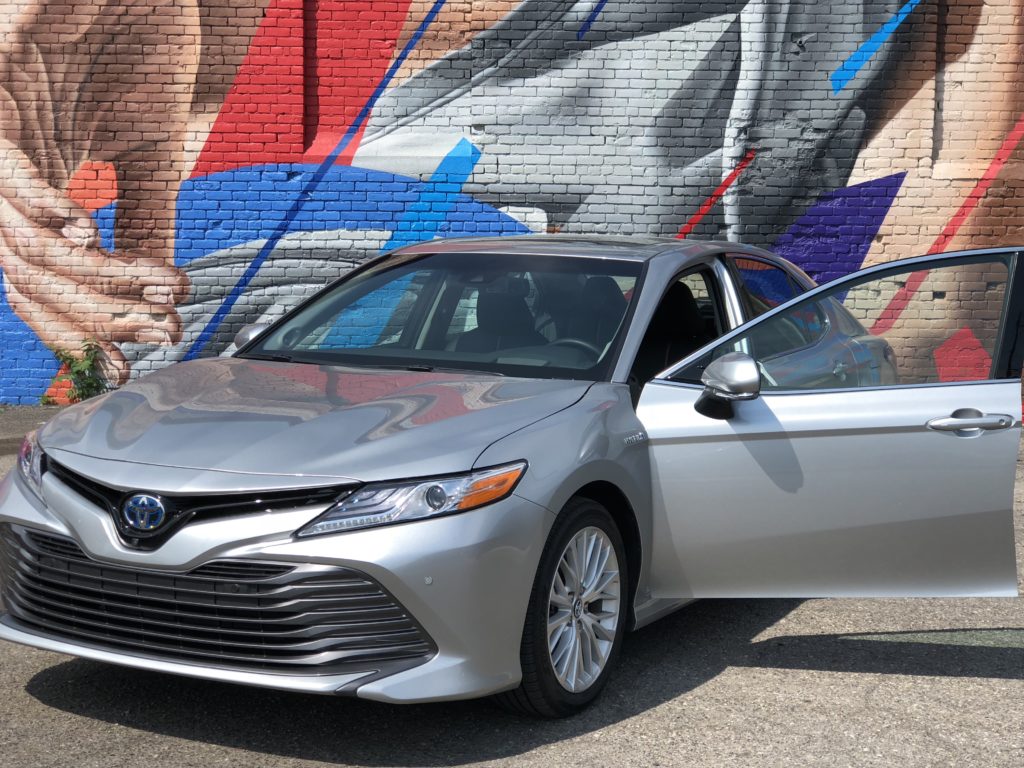 When I made up my mind that my next vehicle would be an Eco-friendly one, I didn't quite know the sustainable journey I had signed up for ahead. With so many versions of hybrids, e-hybrids, plug-ins and more, its' easy to get overwhelmed by the options available and the impact they'll have on the environment and your wallet. Finding a new ride that reflects my smarts and style is a challenge, but toss in the fact that it has to be a hybrid and it seems like an almost impossible task. That is, until I got behind the wheel of the all new 2018 Toyota Camry Hybrid XLE.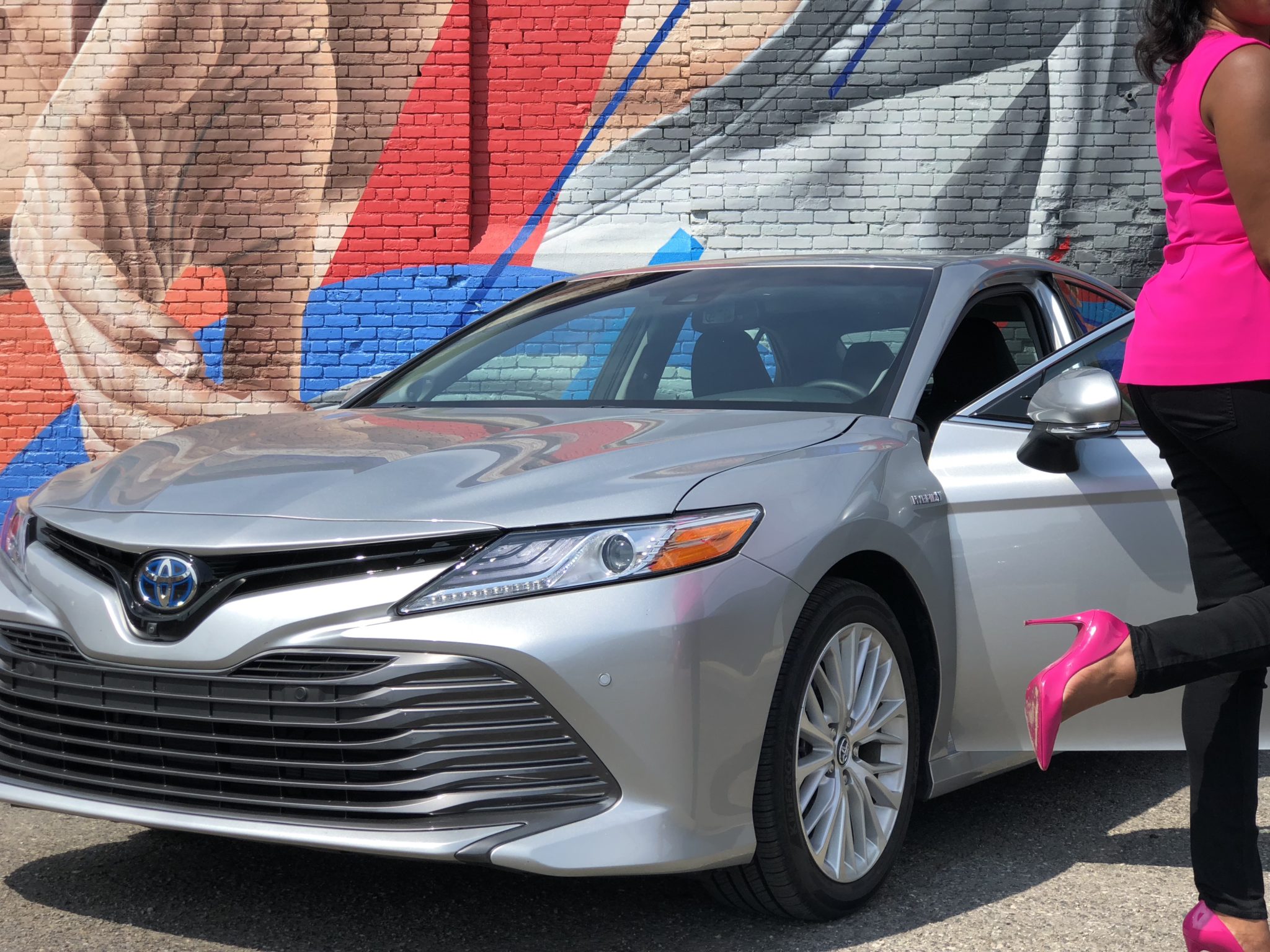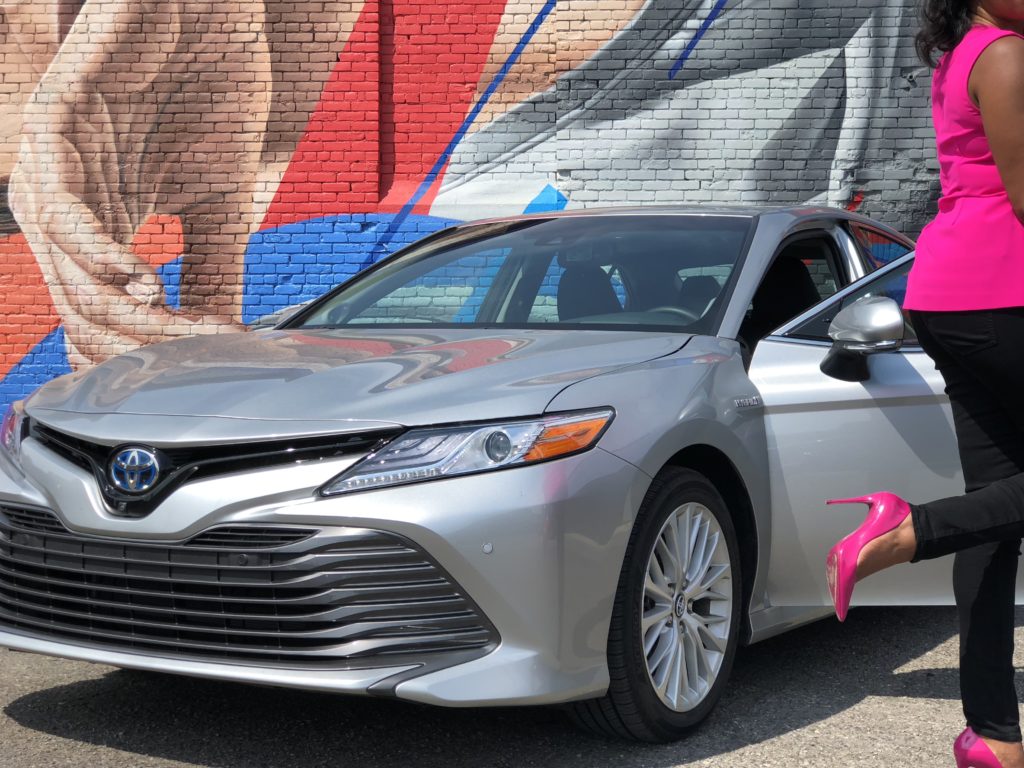 First Impressions:
The four-door sedan has a luxe feel with it's signature grille and new Entune infotainment system it's designed to turn heads from the inside out. In the spirit of transparency, I originally got the chance to get to know the all new Toyota Camry last December during an African American history road trip through Georgia, Alabama and Mississippi. So the new design wasn't all that surprising, but I was pleasantly surprised to see so many styling elements sprinkled throughout the Camry Hybrid. Because we all know that hybrids aren't necessarily the most stylish cars on the road. That is, until now.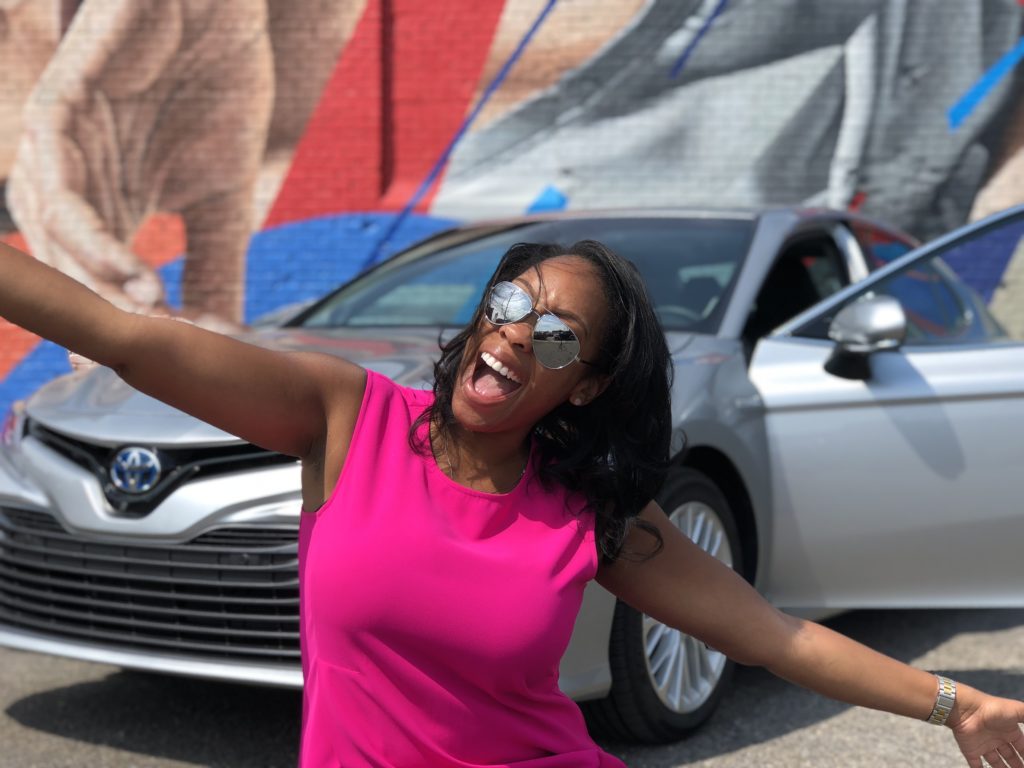 Technology, Connectivity and Entune Infotainment
In car entertainment has gotten an upgrade in the all-new Entune 3.0 infotainment system. The 2018 Toyota Camry Hybrid XLE comes equipped with an 8-inch screen, JBL premium audio system, three USB ports and wireless charging for your smartphone needs.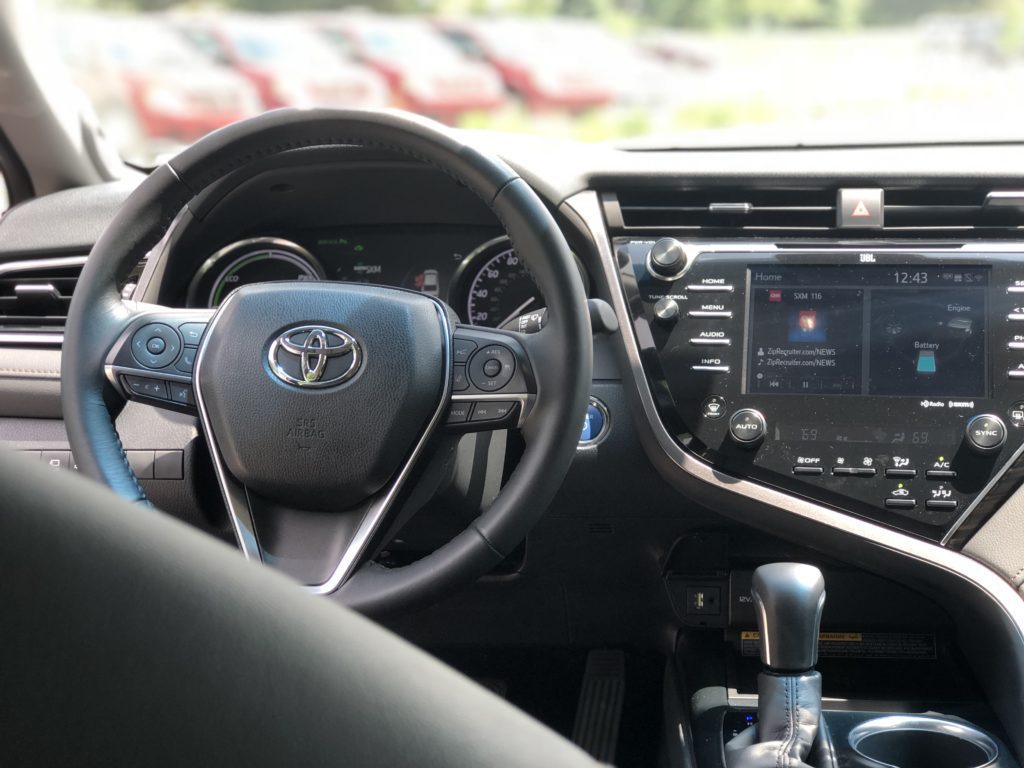 It's no secret that Entune is one of the easiest-to-use infotainment systems around, it made my channel surfing from CNN to 90's Hip Hop an effortless breeze. While Entune is an awesome feature, my absolute favorite feature has to be the upgraded surround-view camera. With a push of a button, the Camry Hybrid eliminates all blind spots with a full-length 360-degree view of everything around you and the car in real time.
Interior
The inside offers quilted leather trimmed front seats, an eight-way power front-passenger seat with Tiger Eye interior wood trim. While I'd like to see a touch more luxe styling inside to match the exterior, for the grand price of $37,245, you can't beat the style for the price point.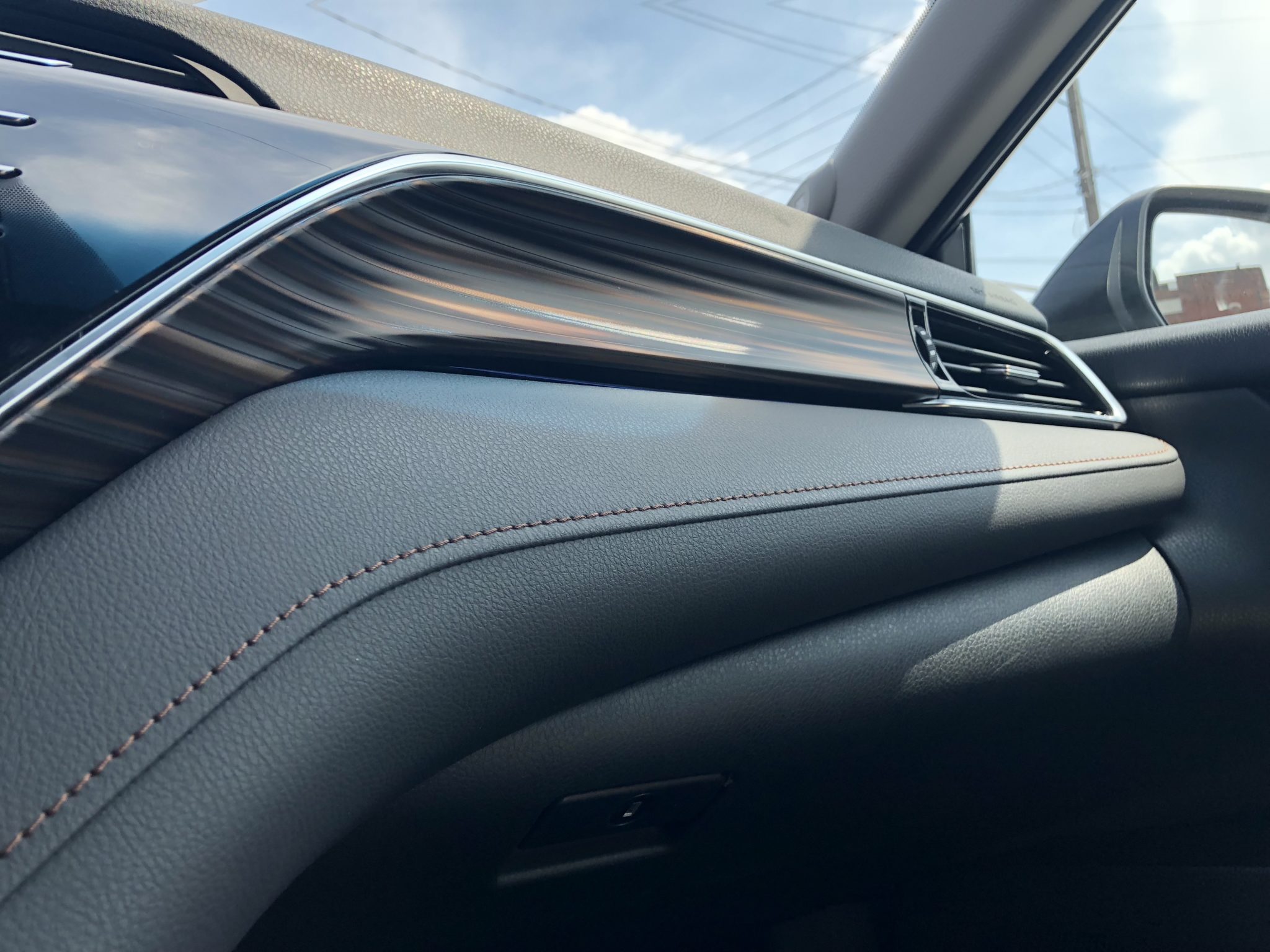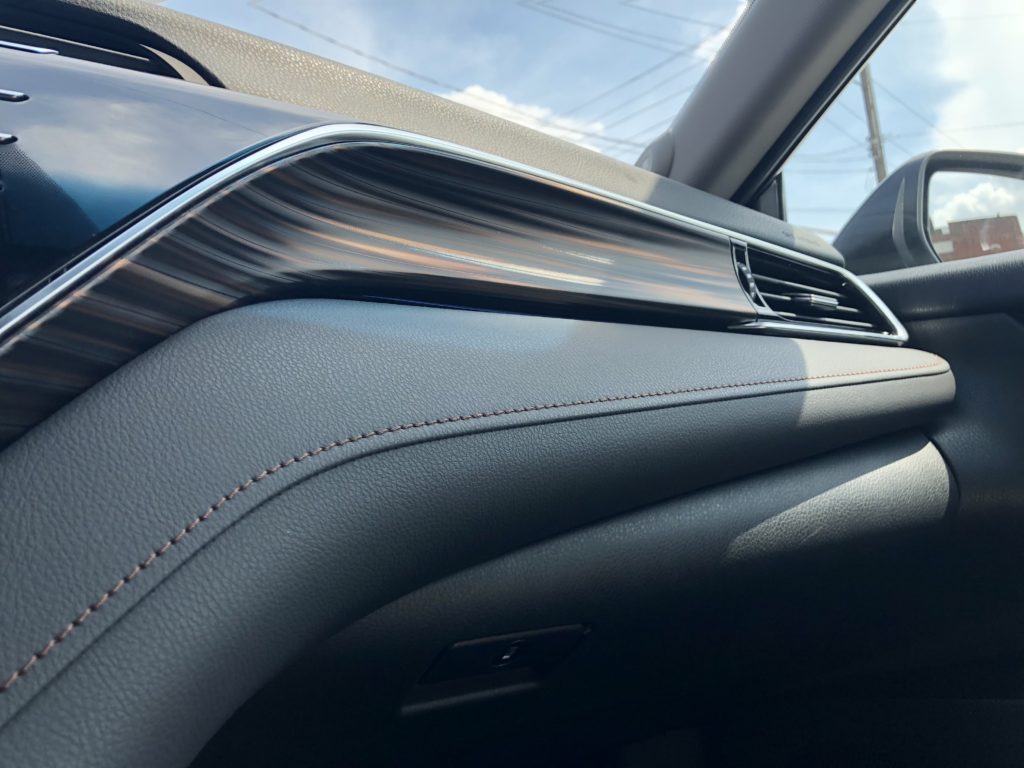 The interior space easily fits four additional passengers comfortably. If you're a little concerned with personal space inside a packed sedan, there's a massive moon roof for that. The sliding moonroof opens the interior so more than you'd expect. (If it was any more open, it would be a convertible!)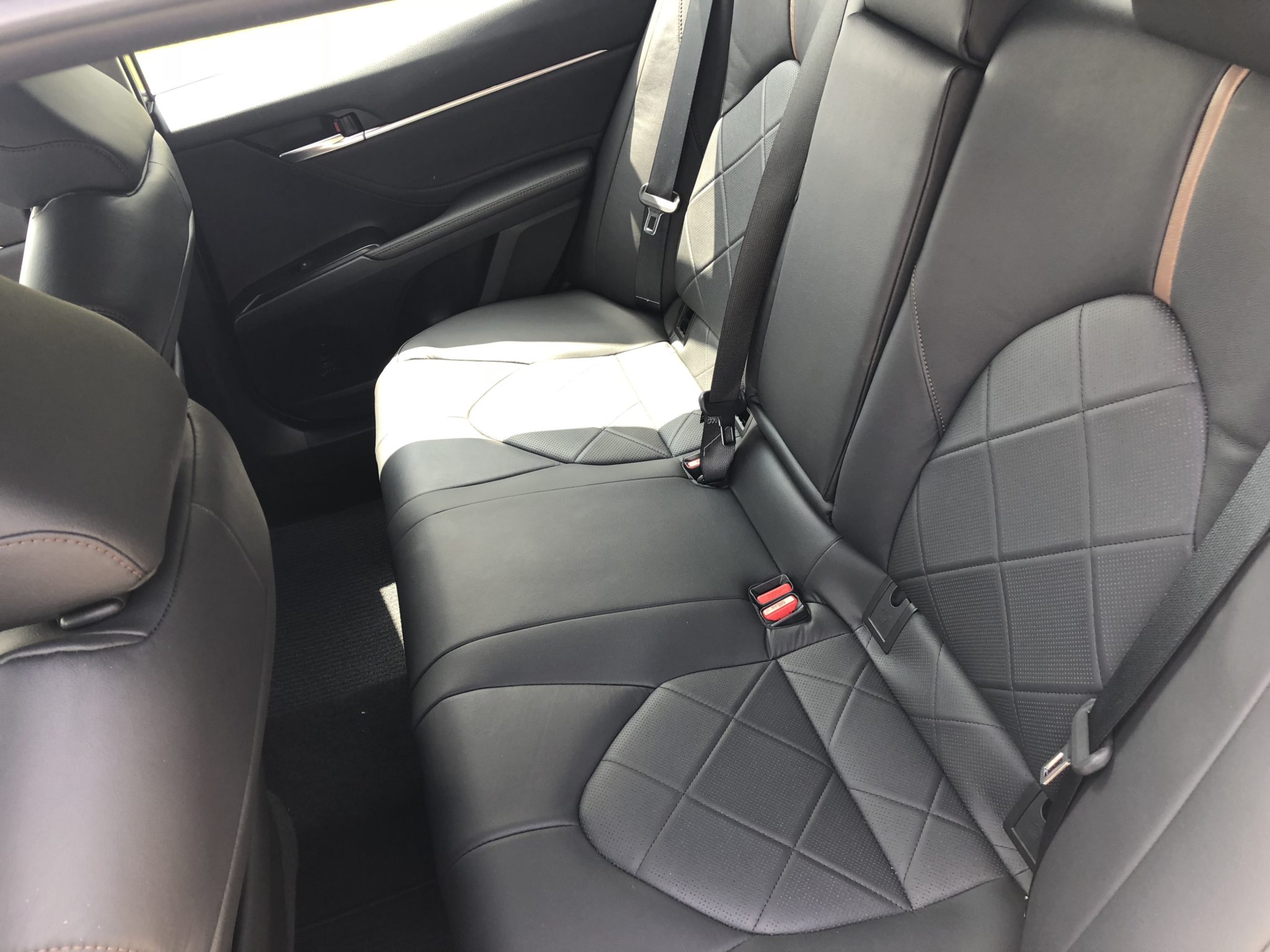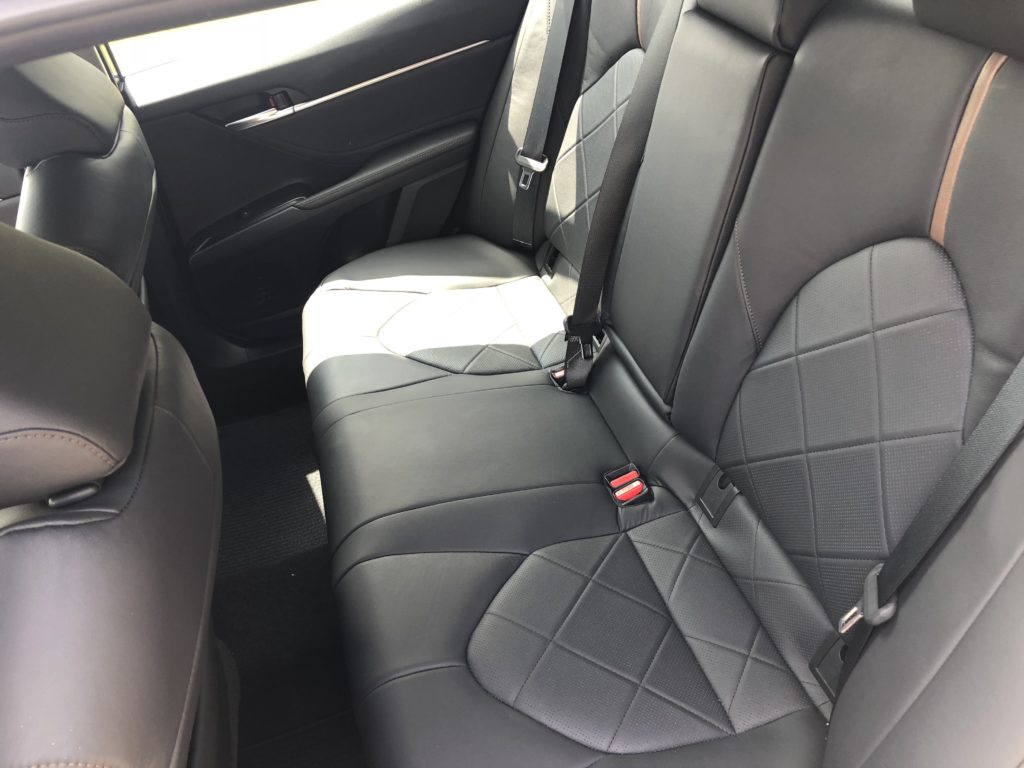 Exterior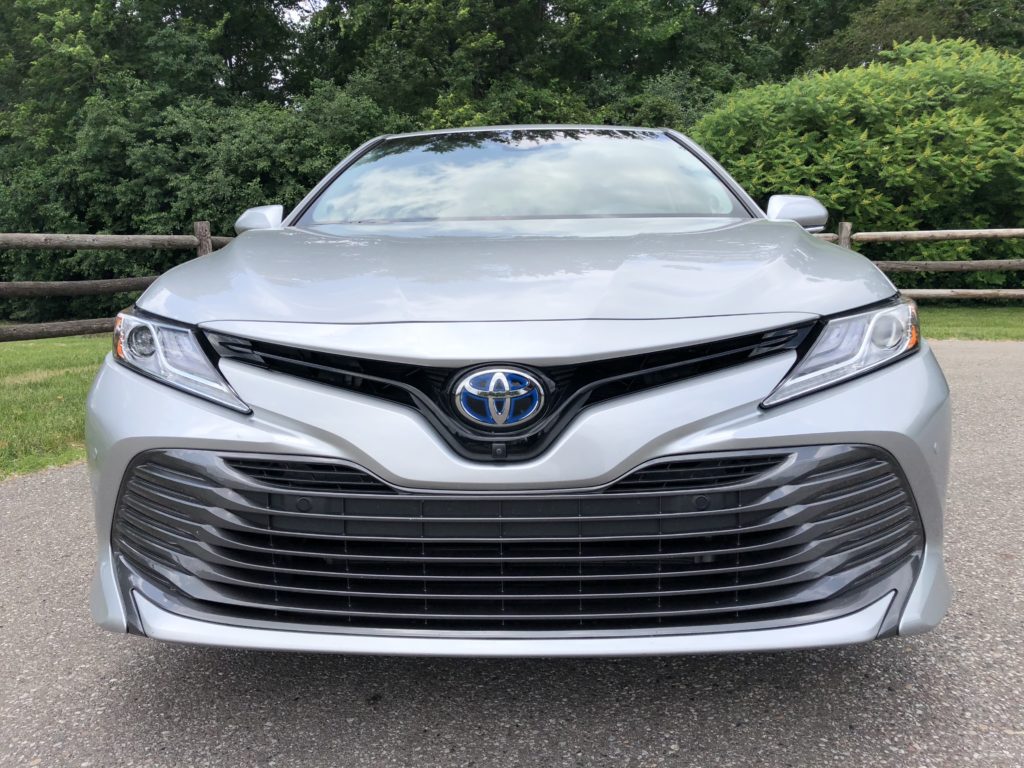 The Toyota Camry Hybrid XLE doesn't have an exterior that screams, look at me, I'm a boring hybrid. Instead, it offers a sleek silhouette coupled with muscular lines and angles that causes you to double-take. The commanding two-part grille sets the introduction of the Toyota Hybrid with the blue-tinted badge laying front and center. Honestly, without the subtle cues of the blue badge and hybrid badging along the side of the Camry, it's styled so beautifully that you wouldn't even know that it's a hybrid.)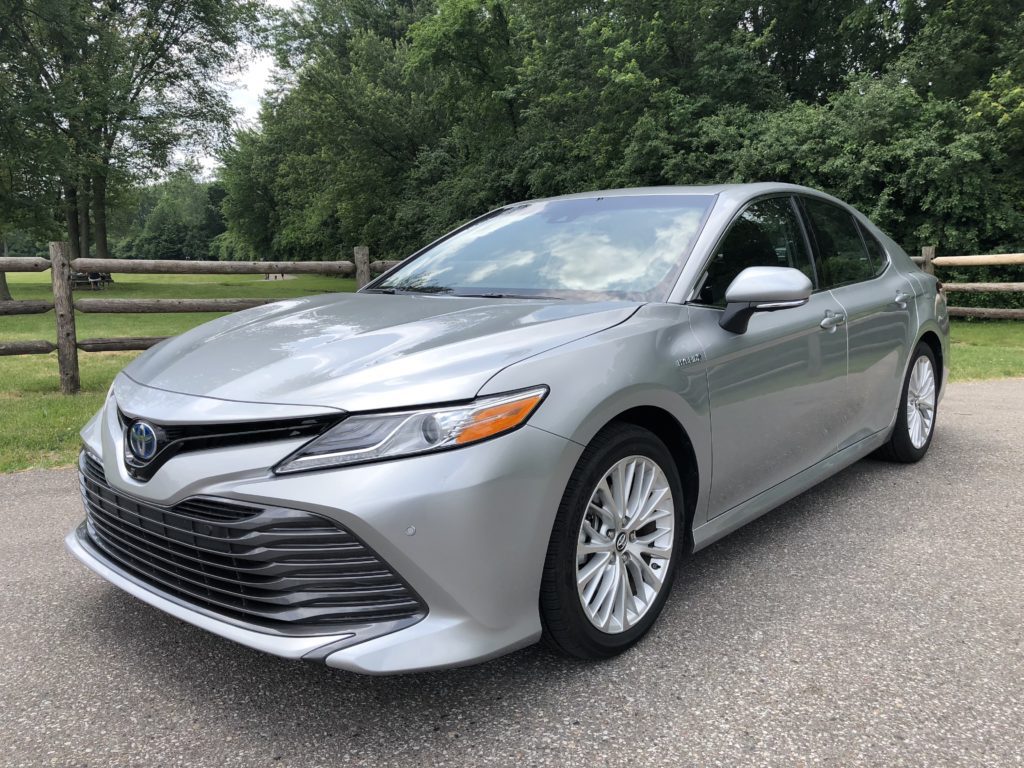 Add luxury stylings of 18-inch silver machine finish alloy wheels, LED headlights and daytime running lights, LED tail lights, body color heated power side mirrors and other quality materials, you can immediately see that this ain't your grandma's Camry.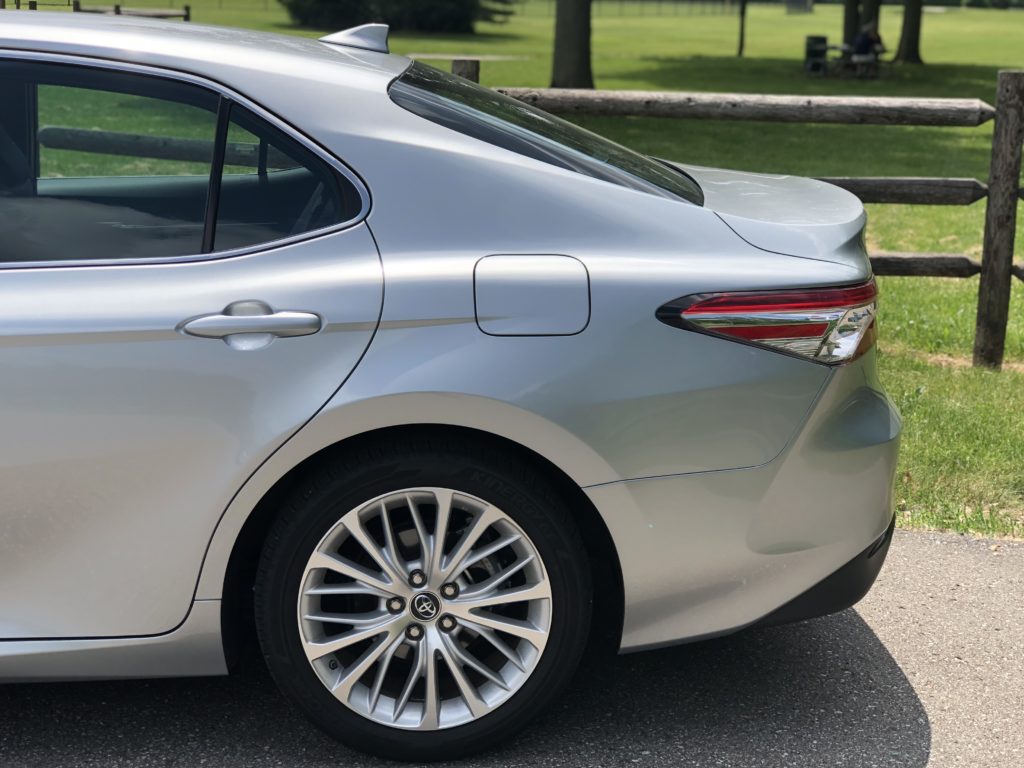 The Hybrid Drive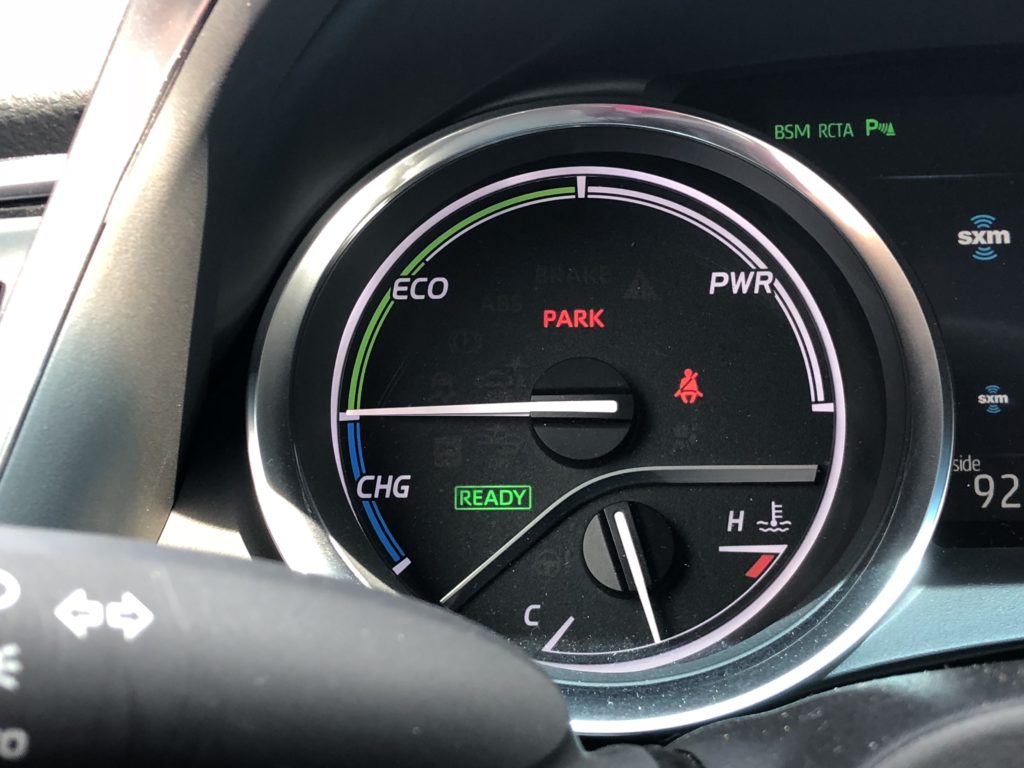 I'm the type of driver that really, really enjoys the drive. It doesn't matter where I'm going, I just love to drive. No matter if it's up the street to the grocery store or to the car wash, as long as I have the combined elements of a smooth ride and great entertainment, I'm riding out. This particular drive in the Camry Hybride XLE didn't disappoint. Because I drive a Porsche Panamera, my first drive question of choice is "Does it drive in Sport Mode?" and to my surprise, the answer is YES! A hybrid that saves the environment and shaves a few minutes off my morning commute? That's a WIN-WIN!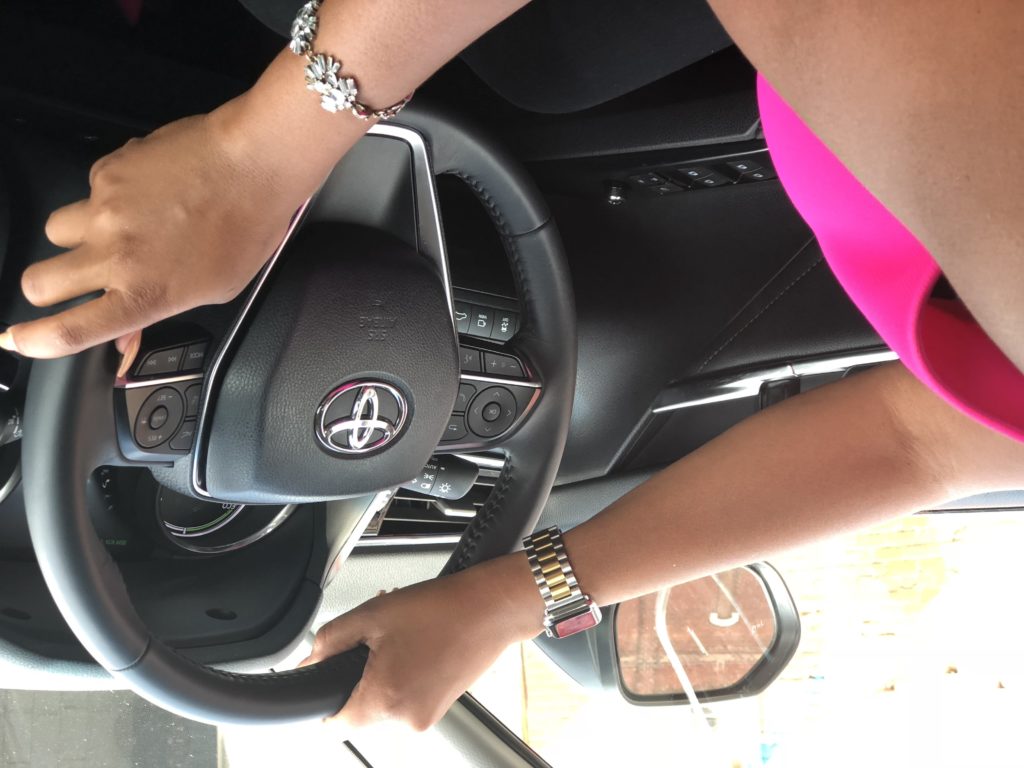 In addition to operating in Sport mode which adds increased power for faster acceleration, the Camry Hybrid XLE offers: EV and ECO modes too. ECO restricts performance in order to provide the best fuel economy while the new Auto Glide Control feature in ECO mode helps to improve fuel efficiency when the car is coasting along the highway (which is great for extending fuel during those long summer road trips.)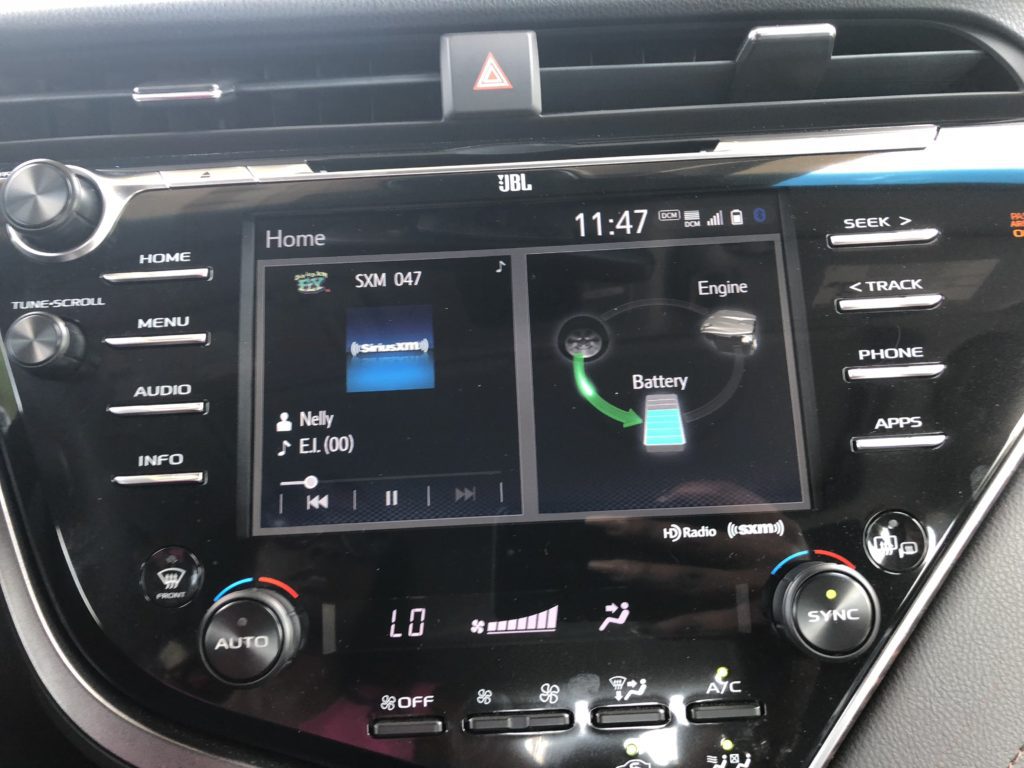 This hybrid driving experience was pretty seamless. No plugging in necessary. The battery recharges from the energy output of the engine or the energy created by your drive. I loved how the display screen kept me fully aware of my driving and if it was contributing to restoring battery energy or battery consumption. It definitely kept me aware of my driving habits.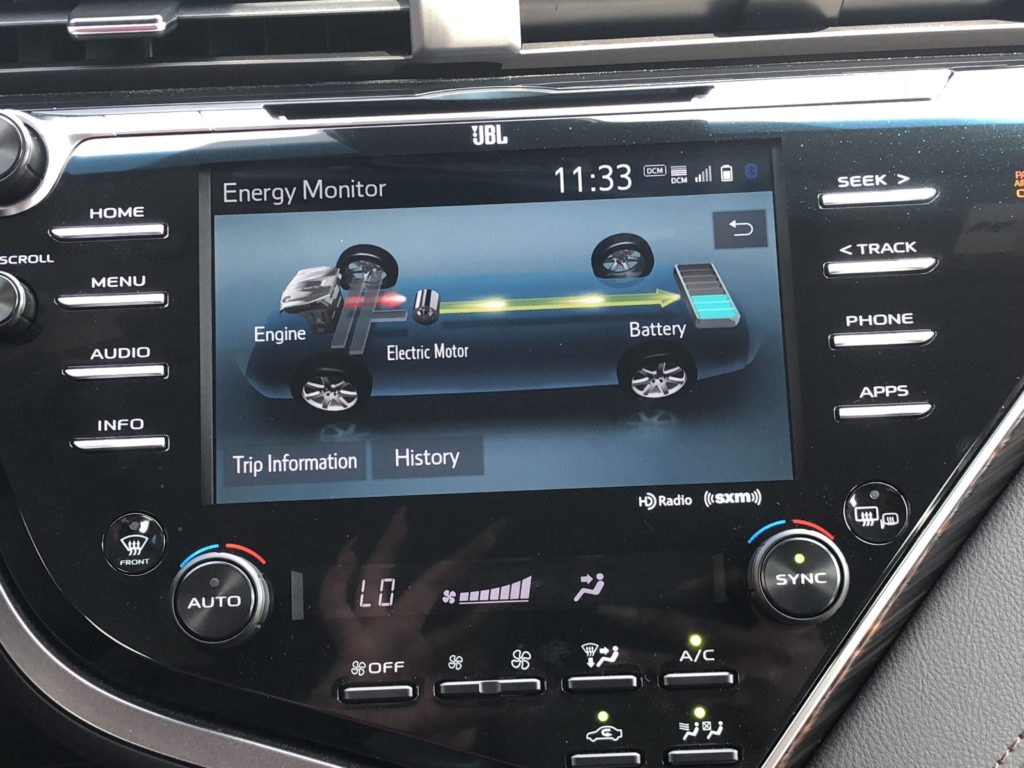 I'm excited that the 2018 Toyota Camry Hybrid is my first hybrid experience for the summer. With the way these gas prices are rising, it's going to be hard summer on your wallet, but with a hybrid it doesn't have to be. For more on the all new 2018 Toyota Camry Hybrid XLE visit Toyota.com/camry.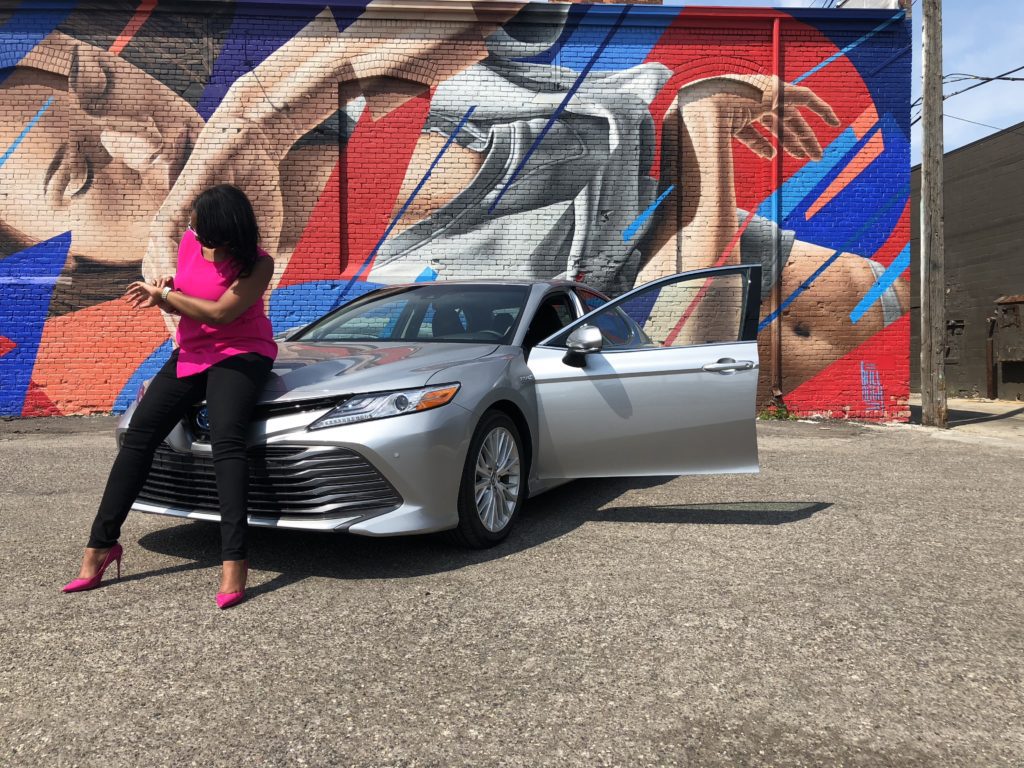 Comments