The auto industry is undergoing a significant transformation, with electric vehicles (EVs) leading the charge toward a greener and more sustainable future. As EV technology continues to advance, consumers need to explore these vehicles firsthand to fully appreciate their potential. Fortunately, DTE, a leading energy company, has introduced an innovative initiative: the Free EV Ride and Drive. This unique opportunity allows individuals to test drive a range of EV models from manufacturers such as Chevrolet, Ford, Tesla, and more. If you decide to invest in an electric car, you should know that you can still customize the vehicle through car window tinting, using car wraps, or changing the interior upholstery. You may also need to have it serviced at an auto repair shop for maintenance and auto transmission repair.
Check out more from the event experience and learn how you could earn up to $2,000 in rebates from DTE below.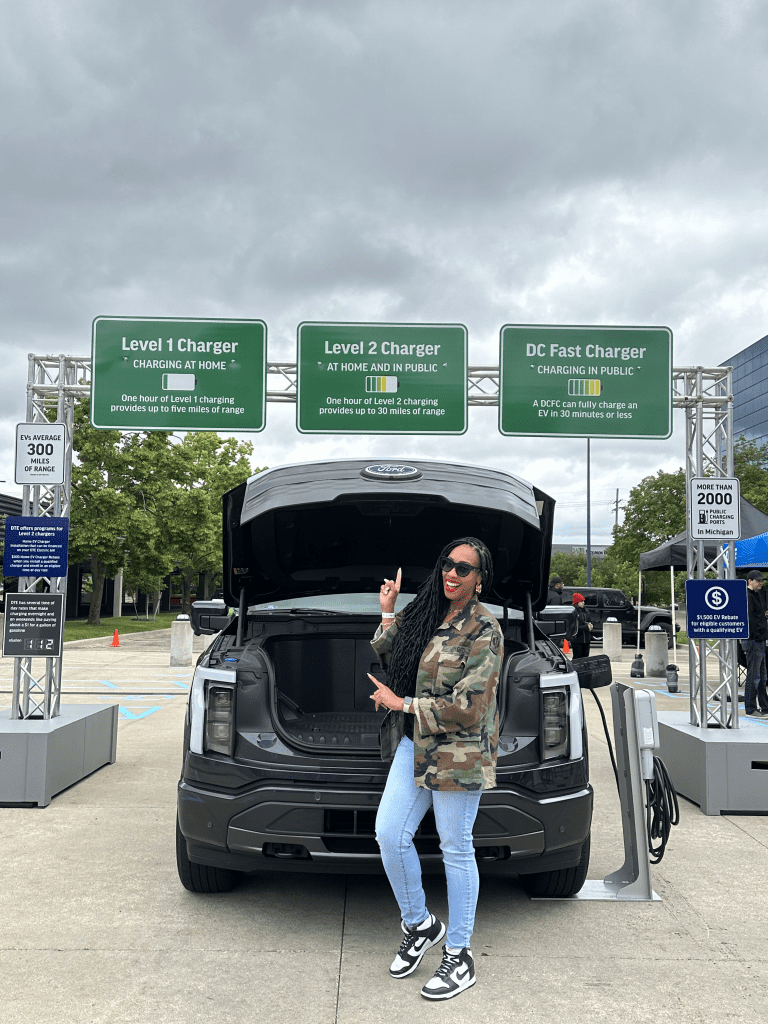 DTE's Free EV Ride and Drive is an excellent opportunity for potential EV buyers to explore a range of electric vehicle options firsthand. From the cutting-edge technology of the Tesla Model 3 to the impressive range of the Chevrolet Bolt EV and the performance and sustainability of the Ford Mustang Mach-E, this event allows attendees to test drive different models and find the perfect fit.
The event goes beyond just test drives. Knowledgeable experts are available to provide guidance and share insights about the features, benefits, and charging infrastructure of each vehicle. They address any questions or concerns, helping visitors understand the advantages of electric vehicles.  During my ride and drive experience, I got behind the wheel of the Chevy Bolt, Hummer EV pickup and Tesla Model Y.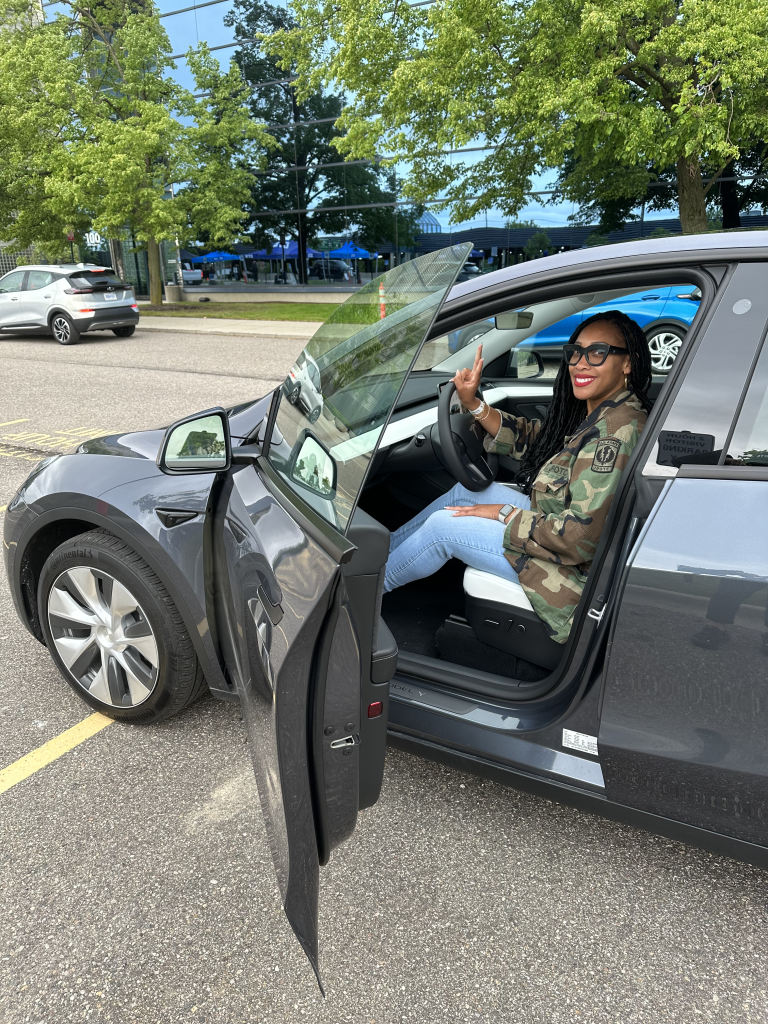 By organizing the Free EV Ride and Drive, DTE is leading the way by promoting the adoption of electric vehicles and supporting a greener future. EVs offer environmental benefits like reduced emissions and decreased reliance on fossil fuels. DTE's commitment to sustainability shines through this event, encouraging individuals to embrace cleaner transportation alternatives.
Additionally, DTE makes it convenient for EV owners to charge their vehicles at home. They offer Home EV Charger Installation, taking care of the entire process and allowing customers to finance the installation on their DTE bill. Moreover, DTE provides a Home EV Charger Rebate, offering a $500 incentive for purchasing or leasing an EV, enrolling in an eligible Time of Day rate, and installing a Level 2 charger. If you choose an eligible all-electric vehicle, you may even qualify for a $1,500 EV Rebate.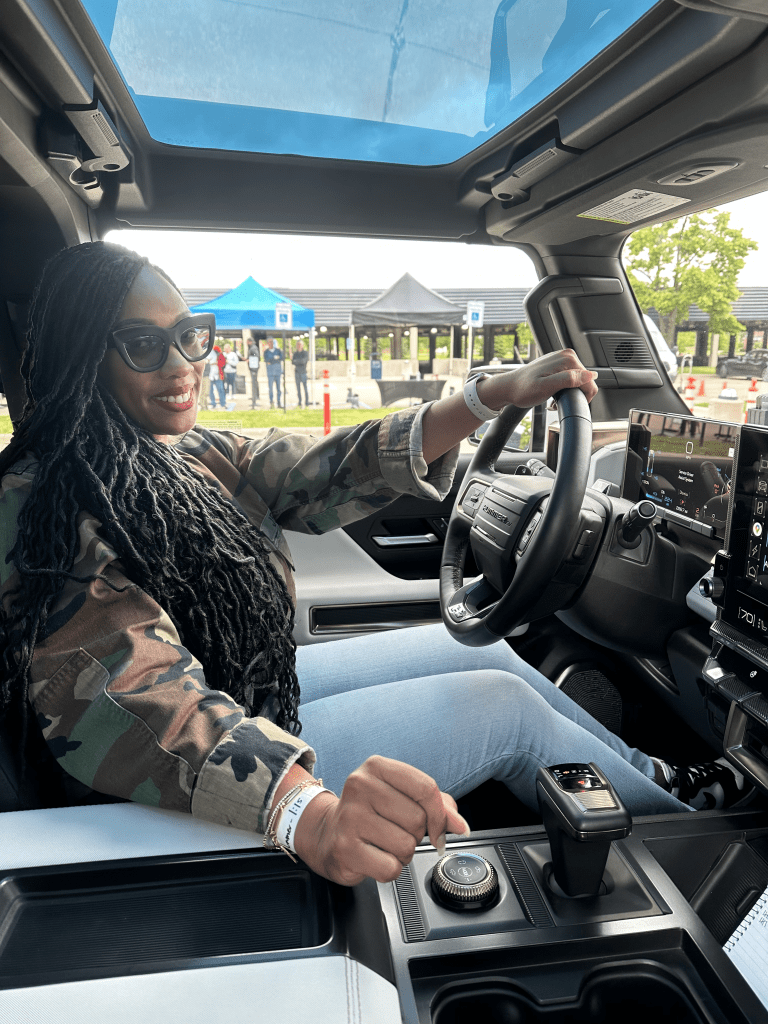 DTE's Free EV Ride and Drive is an incredible initiative that allows individuals to experience the future of transportation firsthand. By offering expert guidance and knowledge sharing, as well as incentives for home charging and EV purchases, DTE is making sustainable transportation more accessible and encouraging consumers to embrace electric vehicles. Don't miss out on this opportunity to be a part of the electric revolution – check out DTE.com for more info.