The 2017 Hyundai Elantra has evolved what the new compact sedan segment should look and feel like. Drivers that want more and expect more for their money are definitely in for a treat with the ultra stylish and affordable 2017 Hyundai Elantra. The moment I got the keys, I could tell that Hyundai definitely took time to jam-pack the new Elantra with extra bells and whistles in the Elantra Limited.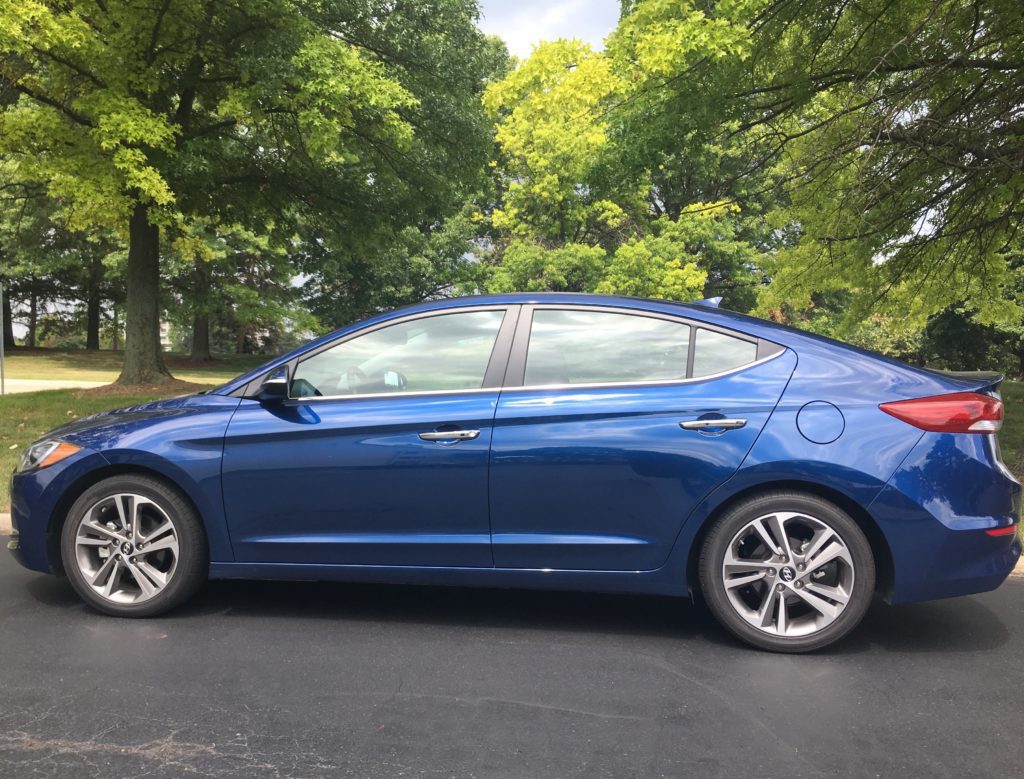 So what stands out the most?  From the exterior to the interior the design, signature technology elements and features – there's a lot that went into making the 2017 Hyundai Elantra stand out among segment class competitive brands.  Major features highlighted includes a segment-first hands-free smart trunk, integrated memory system for driver seating and more.
When diriving a new car, I typically examine the wheels and grille first. To me, the wheels and grille says a lot about the intention behind the design of a vehicle.  The available 17-inch alloy wheels and all-season tires on the Limited look great in addition to its function to provide added grip over a variety of road surfaces and weather conditions.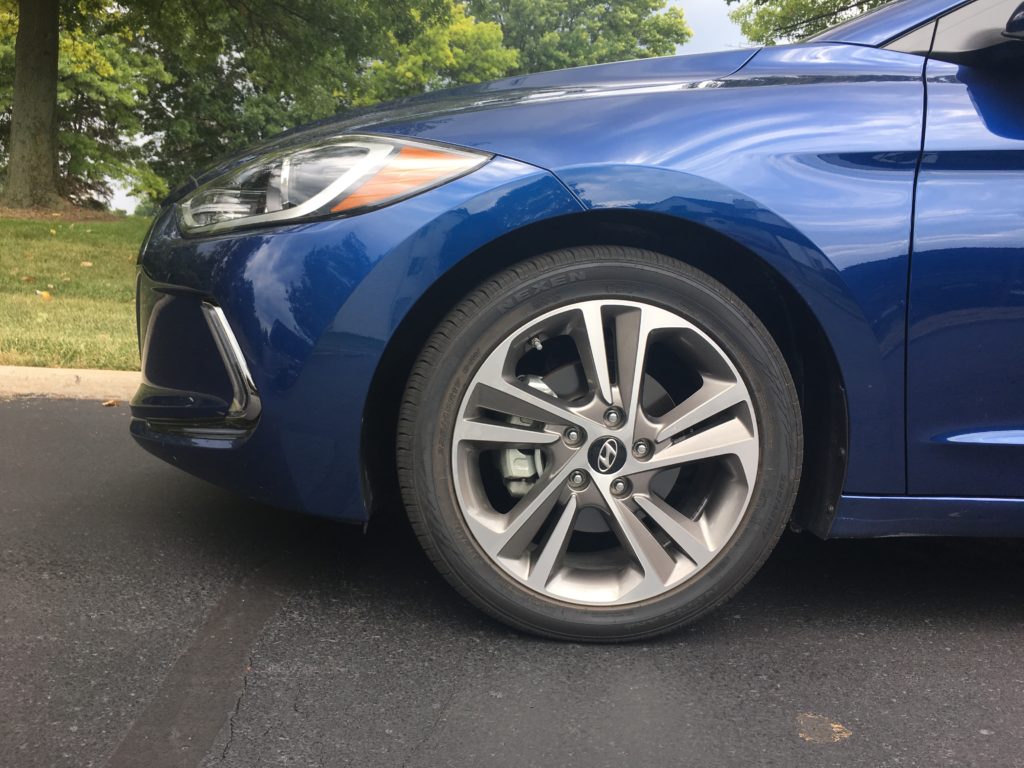 Hyundai's signature hexagonal front grille was designed with aerodynamic features to improve gas efficiency – not only is it functional but the design is chic and stylish to match!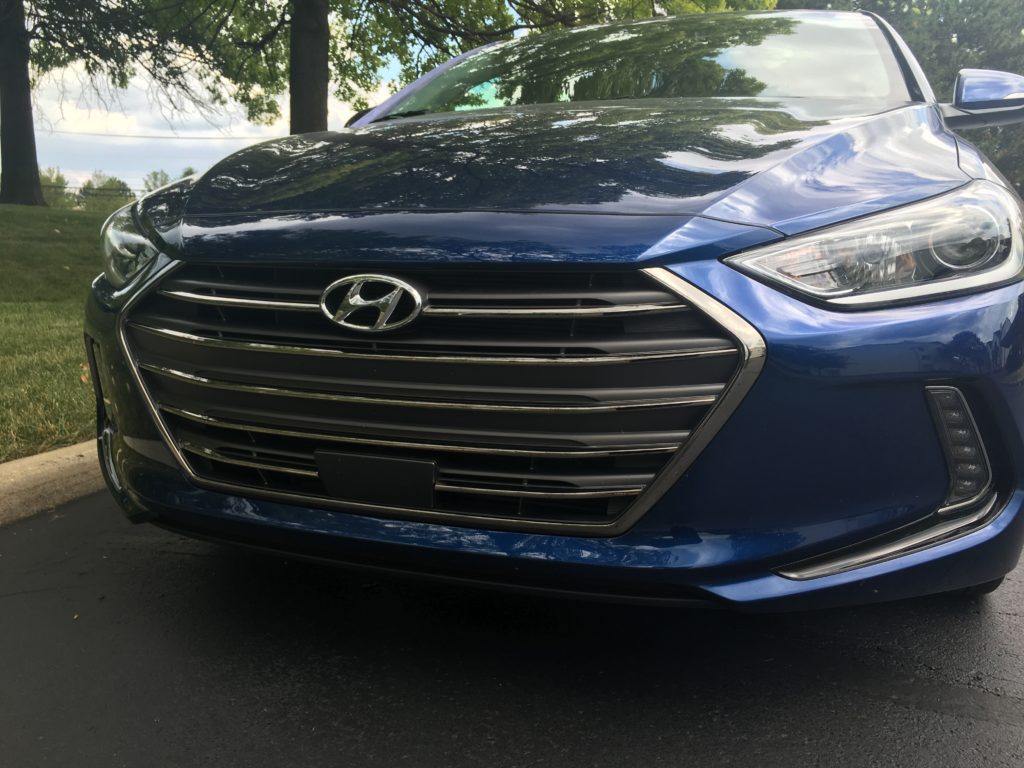 Once you sit inside, you'll immediately see why so many millenials are choosing the Elantra Limited. There's an Elantra segment-exclusive feature that all drivers can appreciate. Elantra's available Integrated Memory System is so convenient that it automatically adjusts the driver seat and exterior mirrors to the specified settings of two drivers.
Designed around the driver and passengers, the Elantra sedan offers a power driver seat that gives you your exact seat settings every time. This available premium feature memorizes two unique settings for the driver seat and even adjusts the exterior mirrors.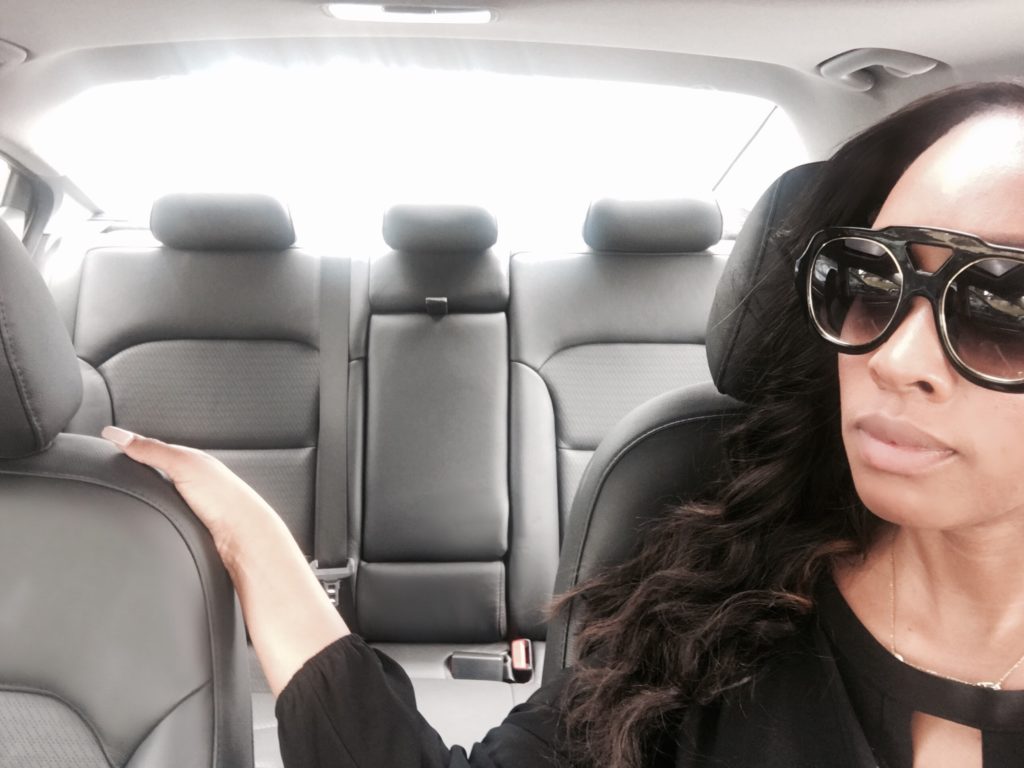 There's also generous head, leg and shoulder room for both the front and rear seat passengers. And because winter is coming, The Elantra Limited has heated seats for both front and rear passengers. It's not just designed for the driver in mind, but it's a sedan built for drivers and passengers alike.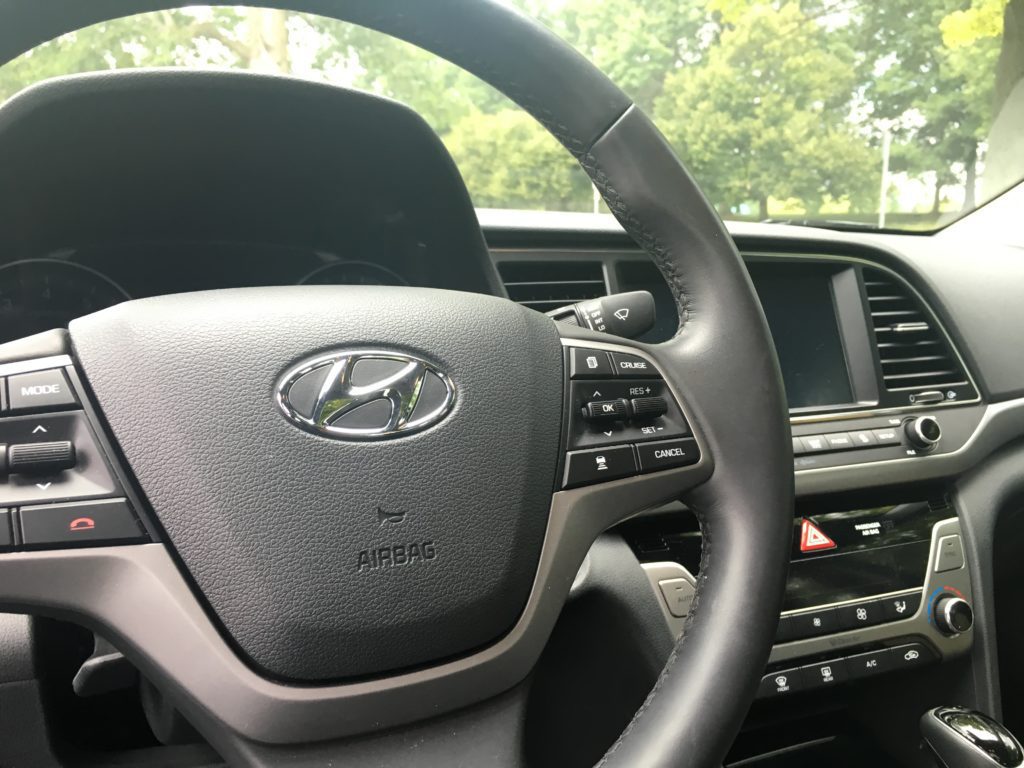 Technology
The 2017 Hyundai Elantra takes the things you want to do with your iPhone while you're driving and lets you access them right on Elantra's built-in touchscreen display or ask Siri to assist. With Apple Car Play, you can get directions, make calls, send and receive text messages and listen to music all in a way that lets you stay focused on the road—just plug in your iPhone and go. Android users, don't fret!  The Elantra comes equipped with Android Auto designed especially for your driving needs, just connect your Android Auto compatible phone and your select apps are road ready. Use the touchscreen or the Talk to Google feature for directions, to make calls, listen to music or send and receive text messages while you stay focused on the road.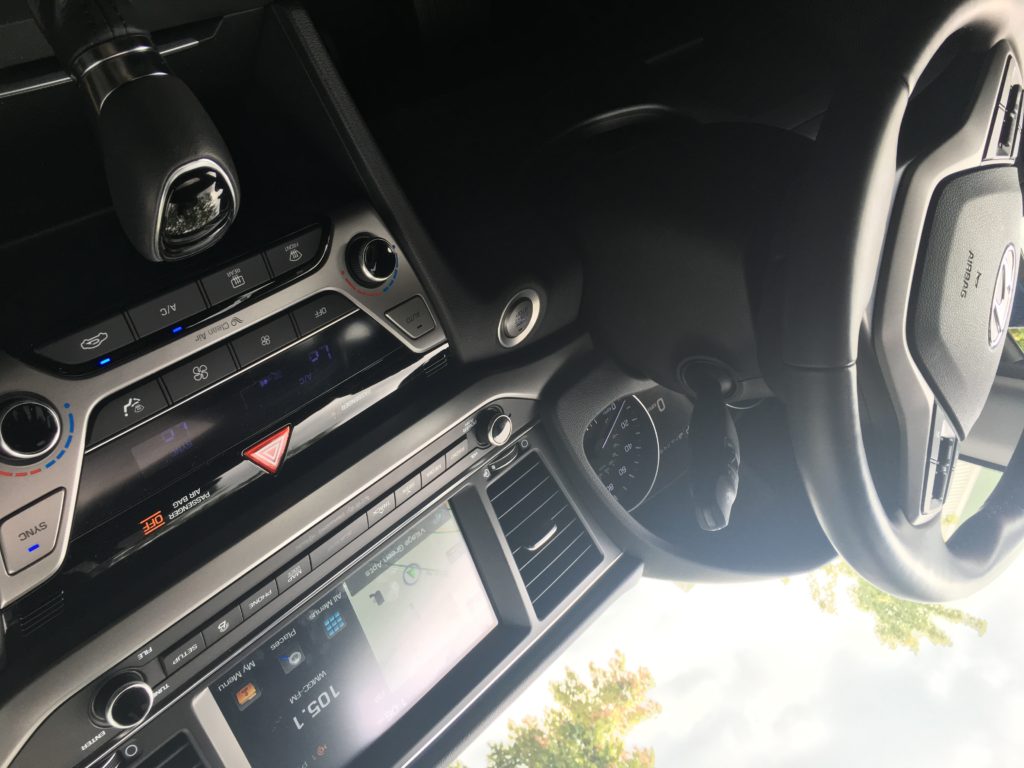 Safety
It uses a camera and radar sensor to scan for vehicles and pedestrians in the path of your Elantra. If a collision is unavoidable and the driver does not react in time, the system does the thinking for you. The Elantra can even apply full brake-force stopping power from 5 to 50 mph, giving you an added element of safety. Just in case you find yourself on a collision course with a Pokemon-chasing pedestrian the Hyundai Elantra has you covered there too!  When a pedestrian is detected, full stopping power is automatically applied from 5 to 43 mph making your drive safer in spite of what's going on around you.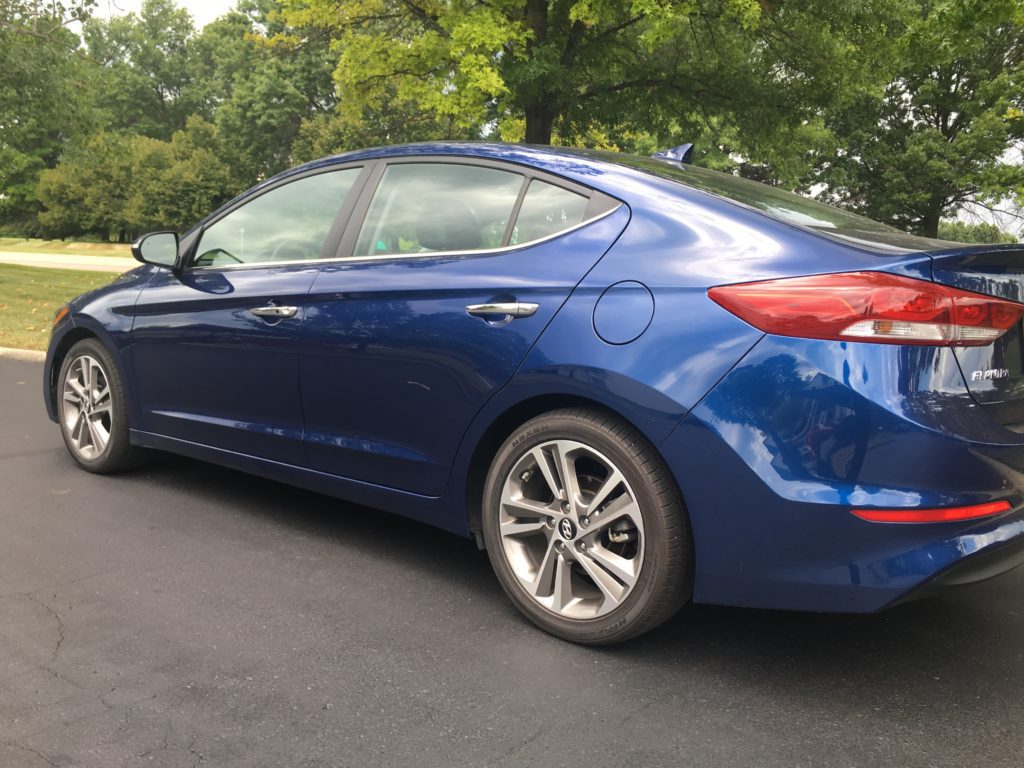 One of the biggest bonus features of the 2017 Hyundai Elantra has nothing to do with safety or interior technology at all, but it has everything to do with convenience and overall driver functionality and experience.  You can't access it from the driver's seat, but it definitely impacts the seamless operation of the driving experience.  As a matter of fact, it may the smartest feature of all.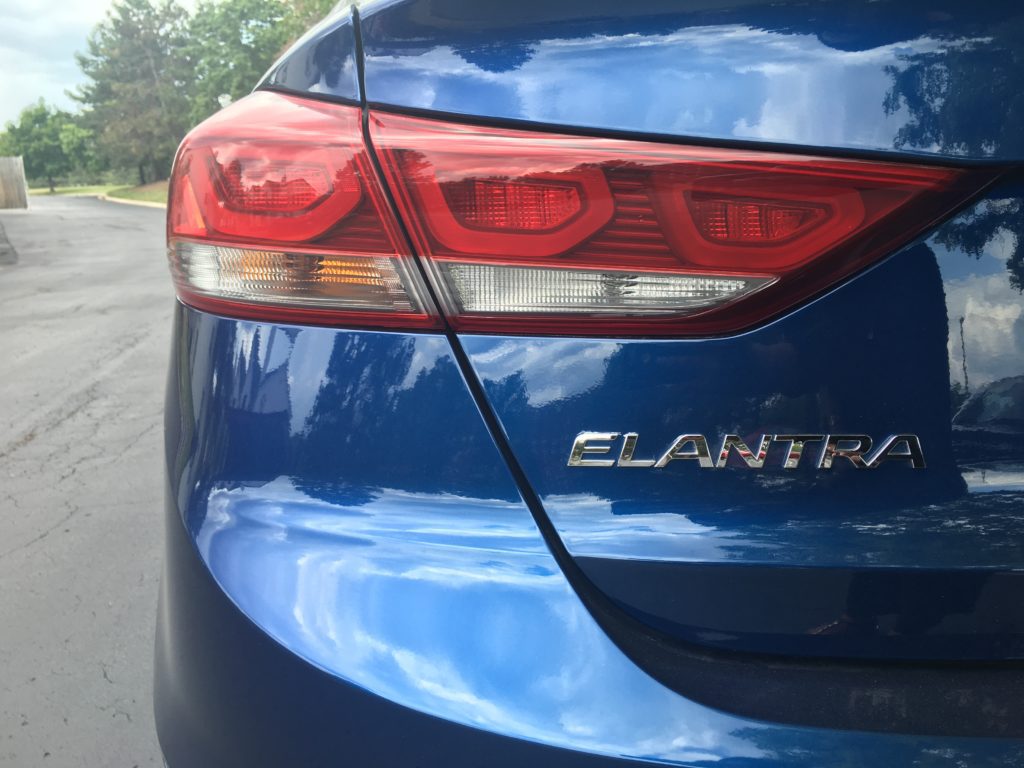 Utilizing the Proximity Key, the 2017 Hyundai Elantra evolves into a psychic-level intuitive vehicle and can activate features without pressing a single button.  The benefit for drivers? Having a smart key that can think and activate the Elantra for you, can make any drive 10x easier – no matter who's in the driver seat!  If you're a massive grocery hoarder, serial shopping or large luggage enthusiast – using the proximity/smart key to activate the hands-free smart trunk will be huge feature that you can't get from competitive brands like Chevy Cruz or Honda Civic.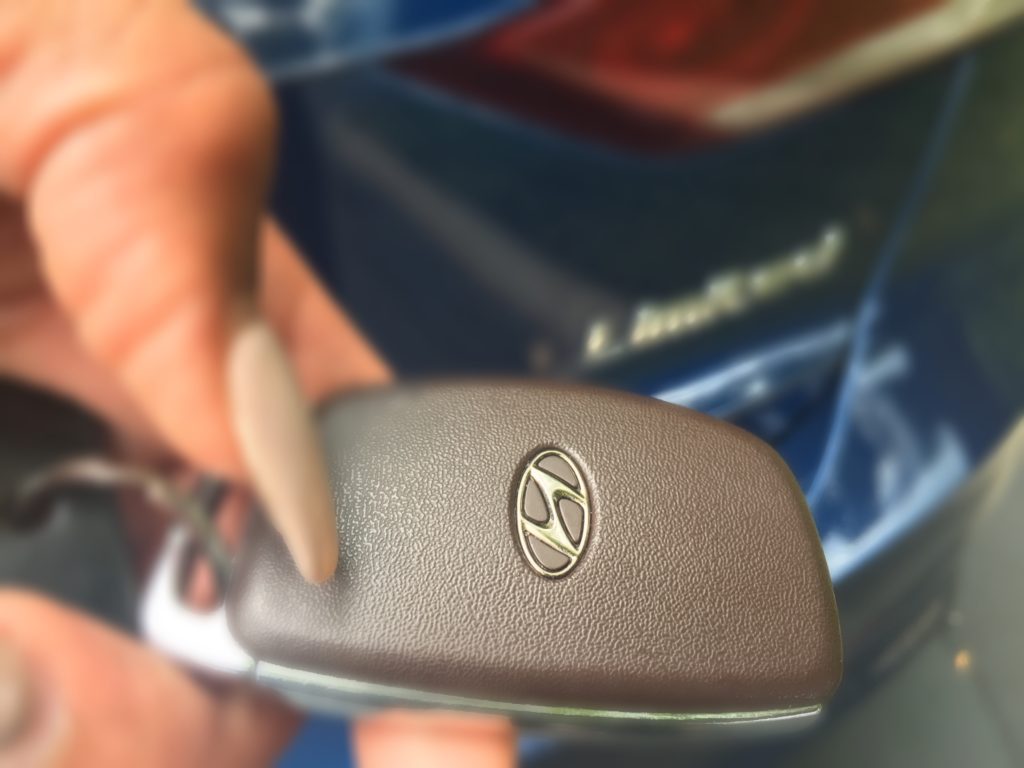 The Hands-free smart trunk is a multitasker's dream! The Elantra Limited makes loading and unloading the roomy trunk so much easier. Not only is it spacious and has plenty of room for luggage (4.4 cubic feet of cargo volume). But the hands-free smart trunk opens automatically when it senses the key in your purse/pocket and if you're standing close to the trunk for three seconds or longer, it automatically pops open for you.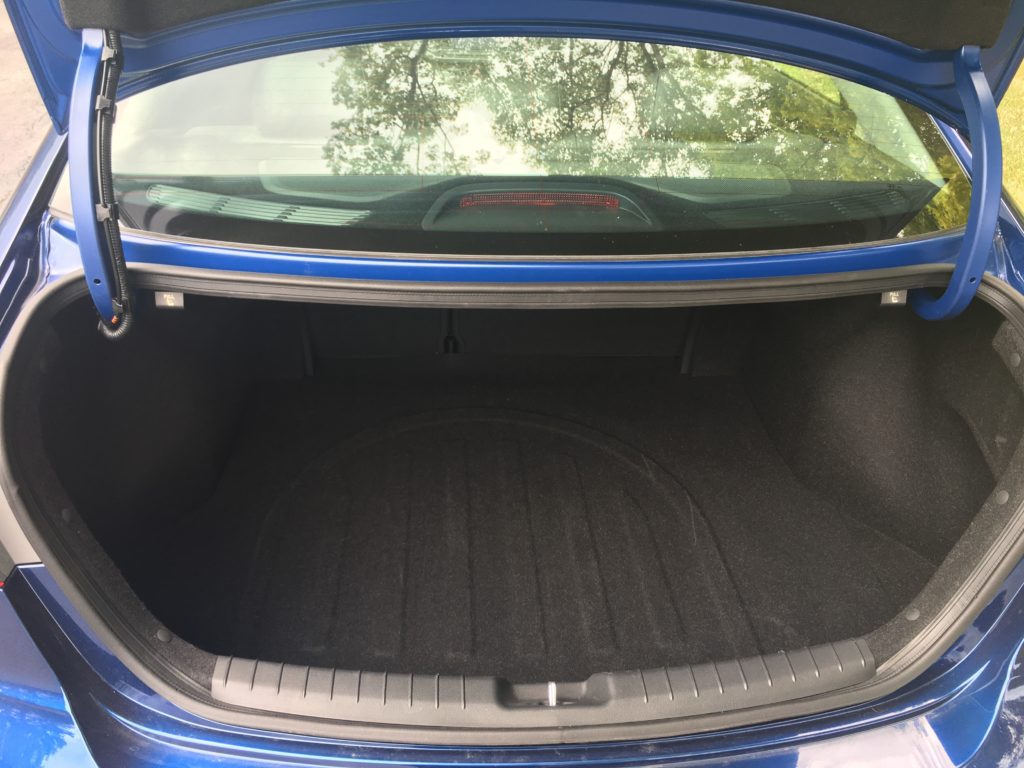 A hands-free smart trunk and Apple Car Play/Android Auto technologies are just a few features that made my experience with the 2017 Hyundai Elantra a memorable one!  It's truly a luxury sedan disguised as a smart compact.  Discover the features that'll make your drive as fabulous as mine.  Build a Hyundai Elantra Limited of your own at HyundaiUSA.com and and get social by connecting with Hyundai via social media on Facebook, Twitter and Instagram today!
Comments