During a very recent trip to Los Angeles to celebrate the arrival of the new 2016 FIAT 500X, I found myself gaining a wealth of knowledge that not only introduced the latest Fiat, but also shed a little light on the parallels of technology, love and life. The All-New FIAT 500X crossover combines classic Italian style with power, size and the capability of an available All-Wheel-Drive system—a FIAT first in America.
Check out five things I learned about love and life, inspired by driving a Fiat 500X in Southern California below…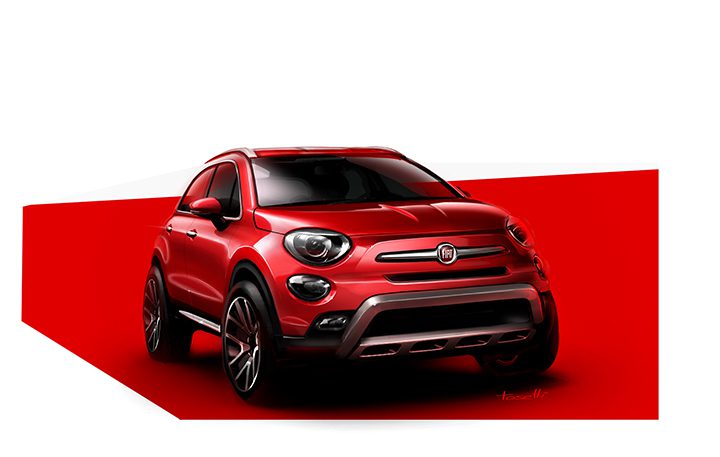 5. Love comes in many shapes and forms.  As a tall woman, it's easy for me to fall in love with large trucks and SUVs – but once I sat inside for the 2016 FIAT 500X for the first time, I realized that sometimes great things come in small packages. Designed at Centro Stile in Turin, Italy, the all-new Fiat 500X leverages the character and iconic features of the Fiat 500 into a larger and more capable package. Featuring comfortable seating for five, the 2016 Fiat 500X interior also provides unmatched utility, featuring a large rear cargo area with a height-adjustable rear cargo floor, second-row 60/40 split seats and fold-forward front passenger seat. Who knew all of this was hidden in such a compact package?
 4.  Grab the keys to your happiness and go!  
"Success is not the key to happiness. Happiness is the key to success. If you love what you are doing, you will be successful." – Albert Schweitzer
I've enjoyed driving every since I was a baby, so it's only natural that I enjoy driving today! As an infant, I would cry my eyes out at night, that is, until my parents put my in my car seat and drove me around town.  I'm told that after only 10 minutes of driving around, I would fall asleep and sleep the entire night through.  Fast-forward to today, with over 17 years of driving experience behind the wheel, driving is truly my therapy for calming my mind and focusing on my happiness.  Who knew that finding my happiness behind the wheel, I'd be able to take something that I love and create a successful career from it! (DivasDriveInHeels.com)
3.  Don't look back!  The rearview mirror was designed to give you a sense of what's behind you.  But even the mirror doesn't give you an accurate view of just how far away you are from what you're leaving behind.  (If I wouldn't have quit my job 5 years ago, I wouldn't have traveled the world and would be stuck at a desk that I hated.  Who knows where I'd be today.) Since objects are typically closer than they appear, my takeaway from  a moment in the Fiat 500X – When you're driving full speed ahead, look forward to what's to come and never look back.
2.  Take time to get out and enjoy the sights and sounds around you. Sure the Fiat 500X comes loaded with technology and convenience, to make the most of any trip.  The Fiat 500X is available with features like Uconnect 6.5 radio with a 6.5-inch high-resolution touchscreen and navigation, Bluetooth streaming audio, Uconnect Access Via Mobile, a 3.5-inch color thin-film transistor (TFT) cluster display, Keyless Enter 'n Go, and heated front seats and steering wheel.  With all this goodness inside the Fiat 500X, it's easy to forget about the world going on around you, but take the time to get out and enjoy the sights and sounds around you – I'm sure you won't regret it.
1.  Finally, you're the one behind the wheel, take control of where you want to go! Of course there will always be variables that impact your success, but the one thing you'll always have control of is your perception and reaction to what impacts you.  That's your steering wheel.  While people are staring at that glass of water figuring out if it's half empty or half full, I've already drank the water and quenched my thirst for life.  The moment you take control of how you perceive situations and react accordingly, you create and control your own rules, and can go as far as you want!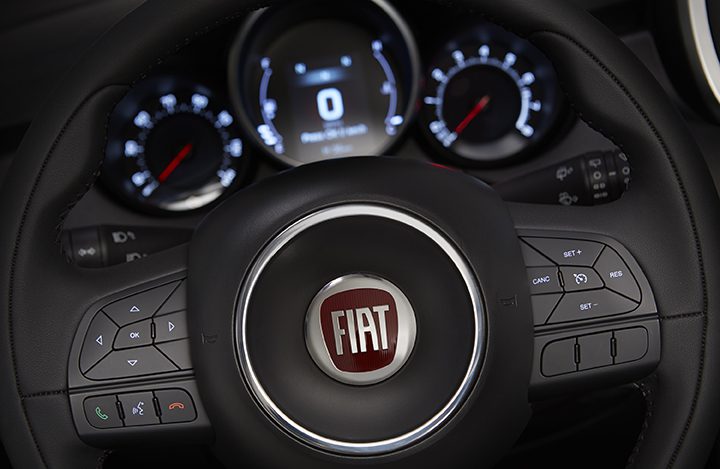 It's amazing how you can learn some of life's important lessons just from living life in the moment.  Hopefully this moment of learning inspired by my exhilarating drive in the all new 2016 Fiat 500X will inspire you to find time to live life to the fullest and take advantage of every moment given.  Want to learn more about the Fiat 500X – check out my review of the 2016 Fiat 500X and discover how it combines iconic Italian style with functionality, performance and all wheel drive confidence at DivasDriveinHeels.com/2016Fiat500X. Like what you see?  Discover more from the all new Fiat 500X and family of Fiat vehicles online at FiatUSA.com and connect via social media on Facebook, Twitter and Instagram today!