It's no secret that the 2016 Fiat 500 Abarth is a small ride with big personality, but did you know just how amazing this ride truly is?  During a recent drive, I got the opportunity to experience the performance-focused Abarth's new look, better interior technology, and efficient new engine – and did I mention the unbelievably roomy interior?  Discover more from Fiat's pint-sized powerhouse below!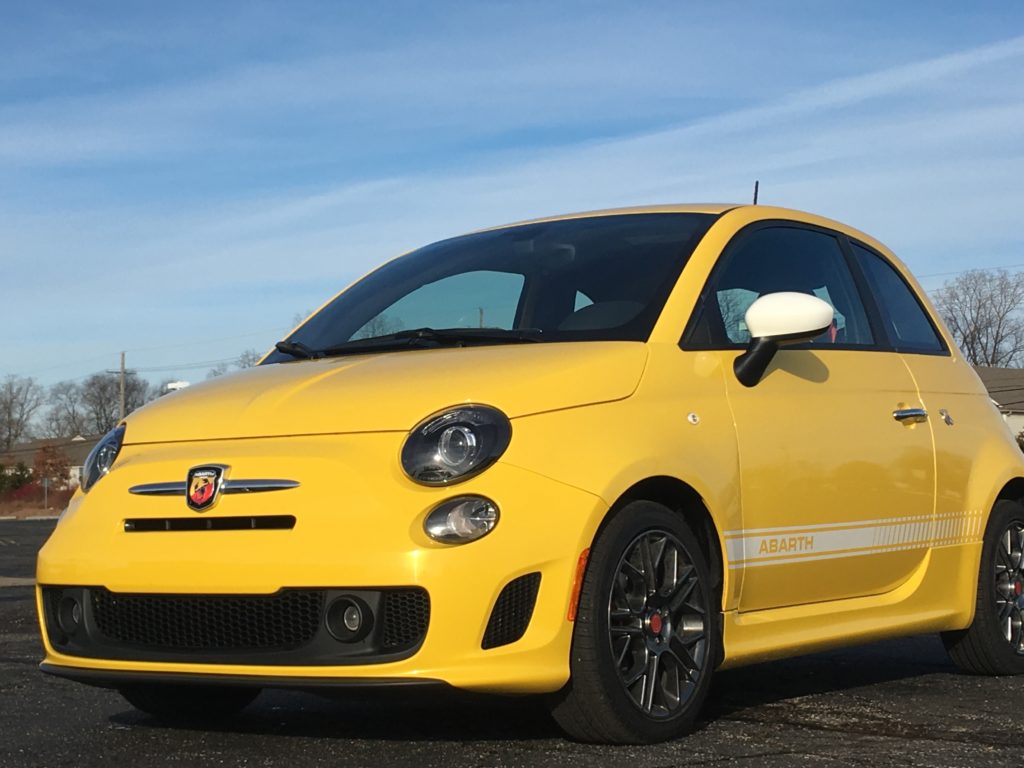 Flexing in a bright new color for the new year, the 2016 Fiat 500 Abarth in a new neon pearl yellow (Giallo Moderna Perla) is one of the best ways to guarantee that every drive is a HAPPY one.  This beautiful color isn't just to enjoy on the outside, even the interior is laced with the bright and bold hue, giving both the drivers and passengers an enjoyable view.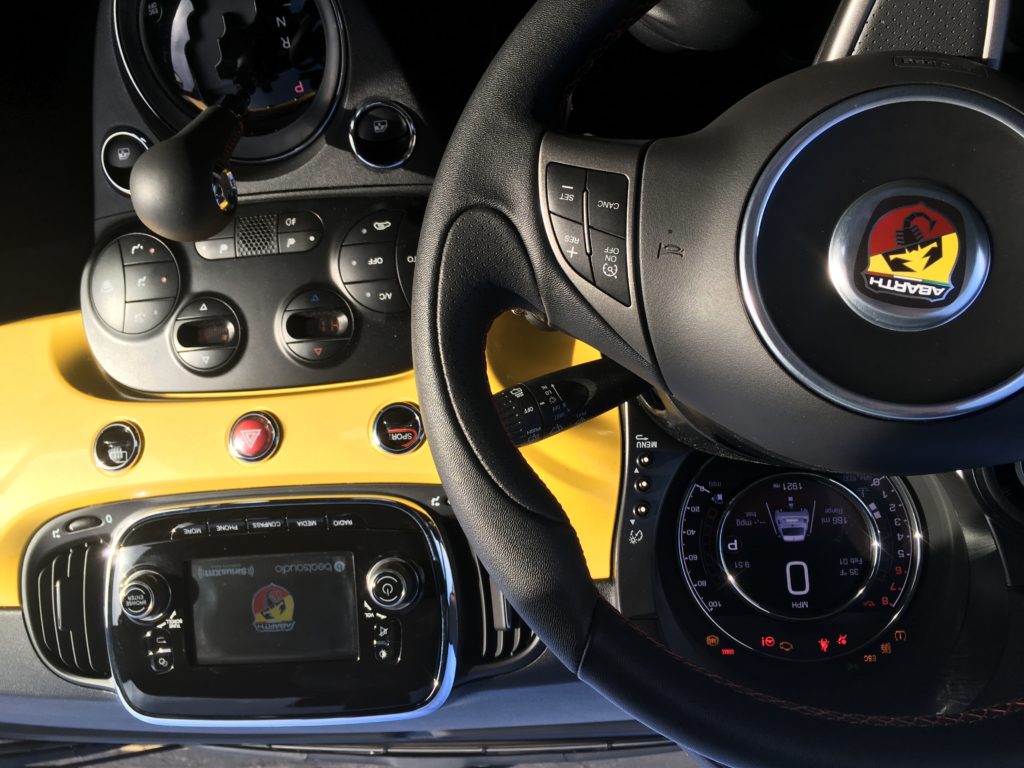 Once you step inside, you really get to take in the new infotainment system that the Fiat 500 touts in all it's 2016 glory. The changeover to Chrysler's Uconnect infotainment system combines an integrated CD player with Bluetooth phone support and navigation. This modern system is a nice update over the previous system and makes the user experience seamless while multitasking on the road.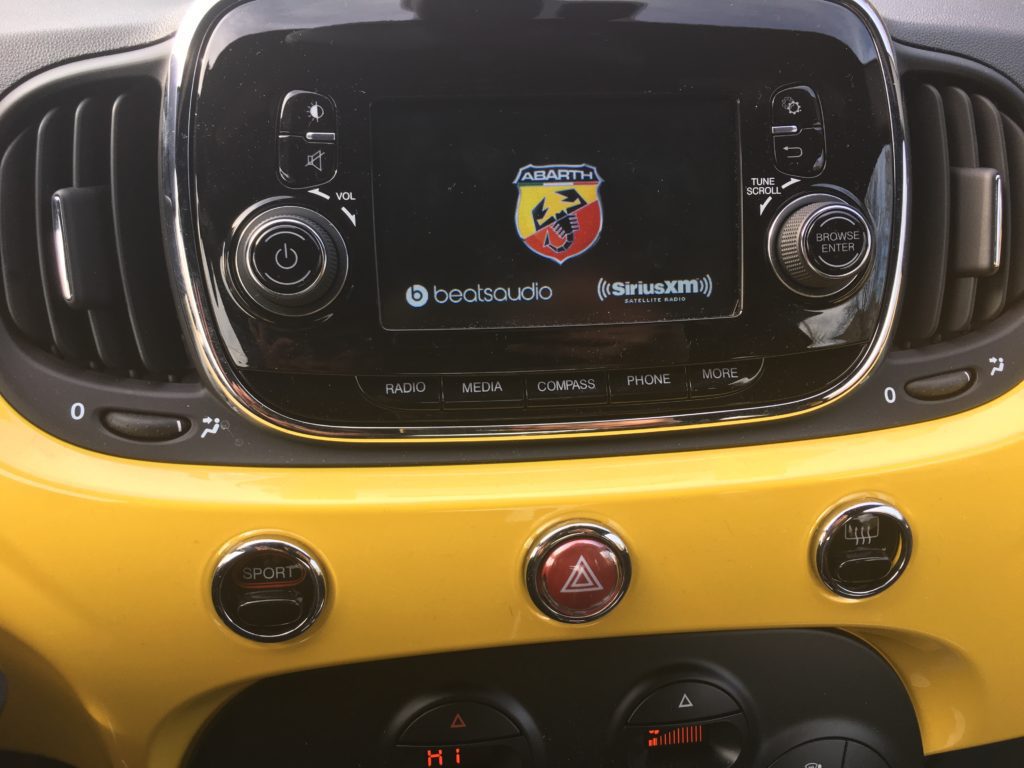 One of my favorite features of the Fiat Abarth is the banging Beats Audio system.  It's hands down one of the best audio experiences you'll ever have in a subcompact ride. And just because the Abarth looks small on the outside, the interior packs enough room for a 6ft driver and passenger to ride comfortably.  The front seats have a more ergonomic design, the cupholders have been redesigned, and extra sound deadening in the front fenders and firewall is said to keep the interior quieter than ever before.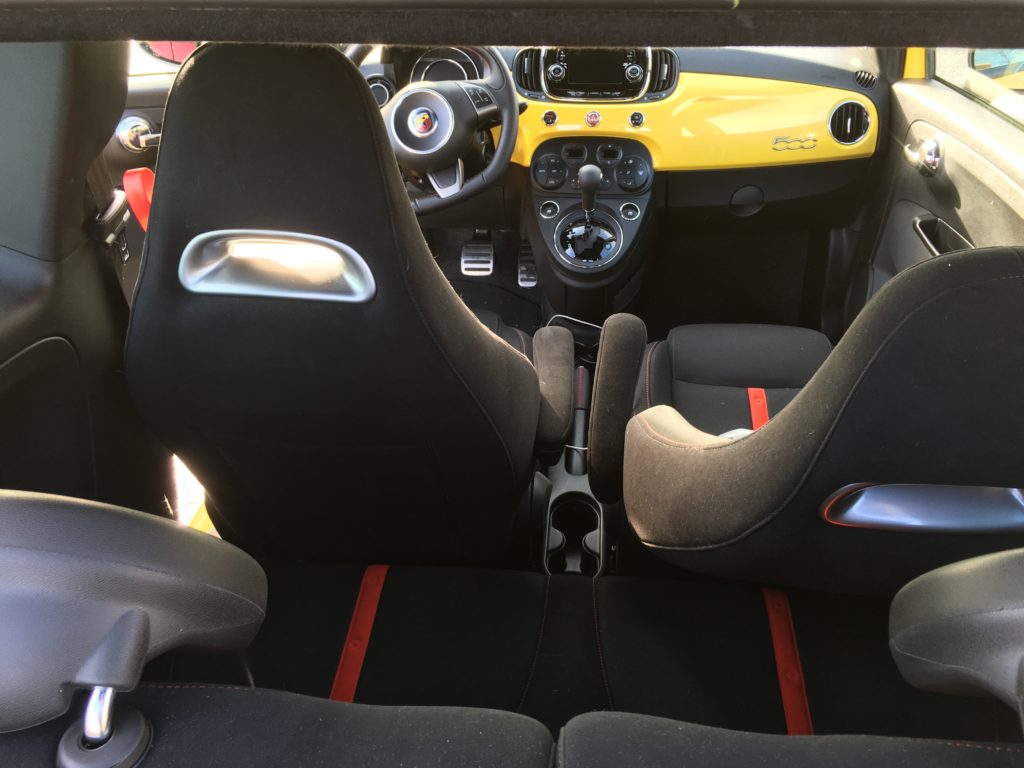 Even the rear storage boasts impressive storage options.  With the rear seatbacks up, the hatchback offers 9.5 cubic feet of luggage space. Drop the seatbacks and you open up a total of 30.2 cubic feet.  Perfect storage for grocery hauls and impromptu shopping trips,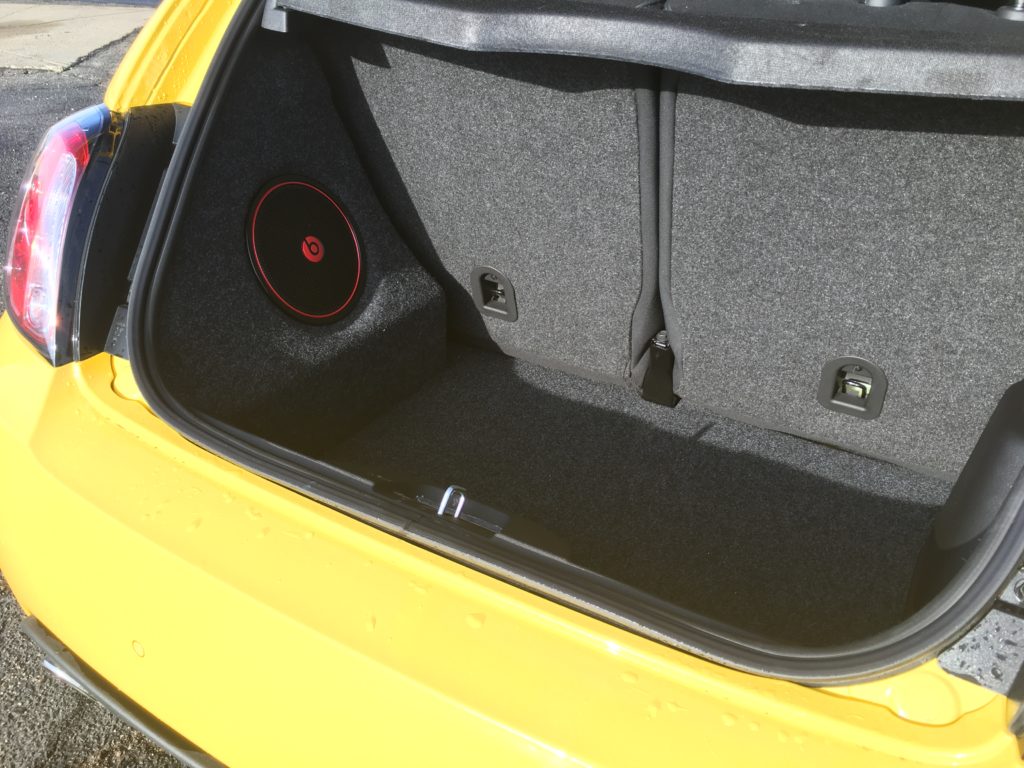 When driving any vehicle, safety is a major concern.  The 2016 Fiat 500 Abarth comes well equipped with safety features including its Antilock Brake System (ABS) with Electronic Stability Control (ESC) and All-Speed Traction Control (TCS) to help the driver maintain control no matter where your drive takes you.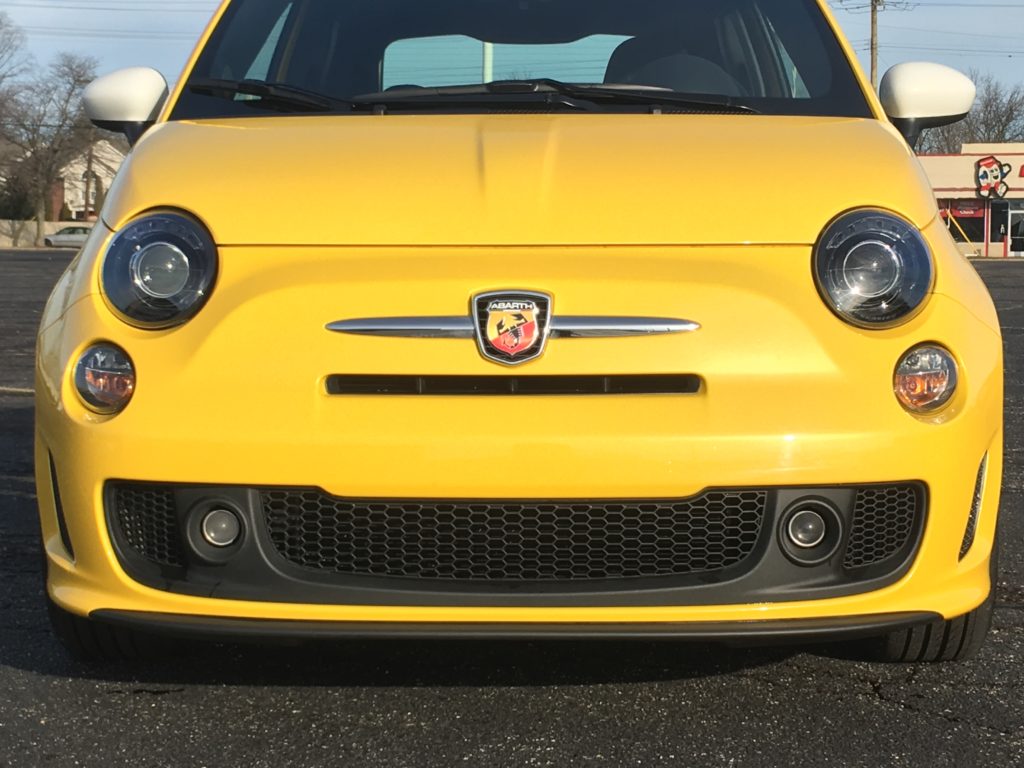 Want to learn more? Discover more from the all new Fiat 500L and family of Fiat vehicles online at FiatUSA.com and connect via social media on Facebook, Twitterand Instagram today!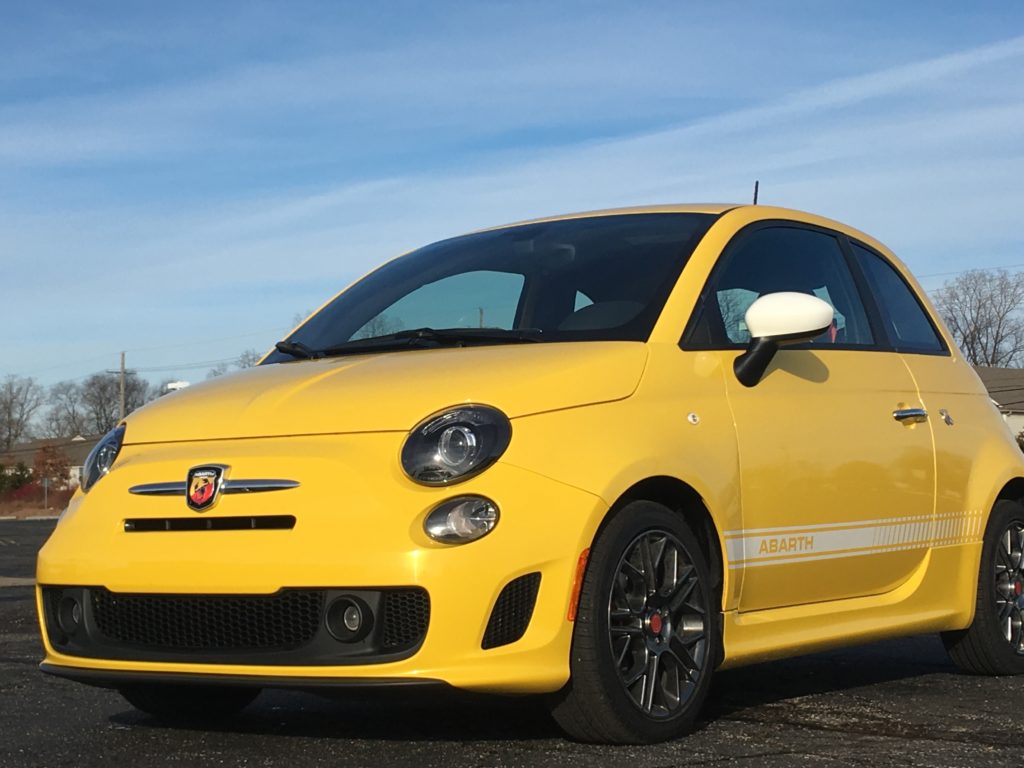 Comments