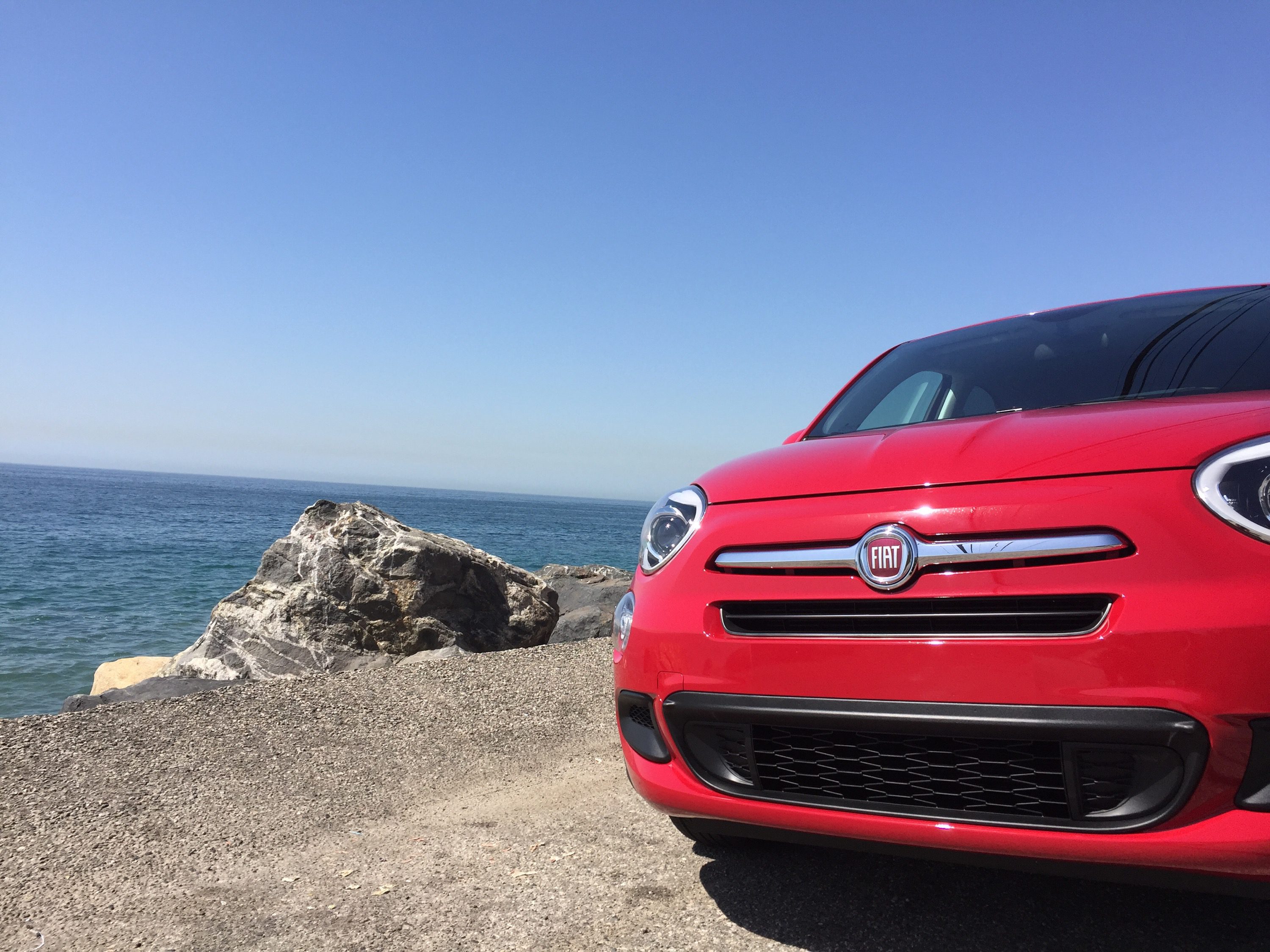 The all new 2016 Fiat 500X has hit the scene and has made quite the impression in a major way!  Last month in Los Angeles gear heads, auto journalists and car enthusiasts got a first-look at the first in America Fiat crossover that combines classic Italian style with power, size and the capability of an available All-Wheel-Drive system.  Discover the all new 2016 Fiat 500x below…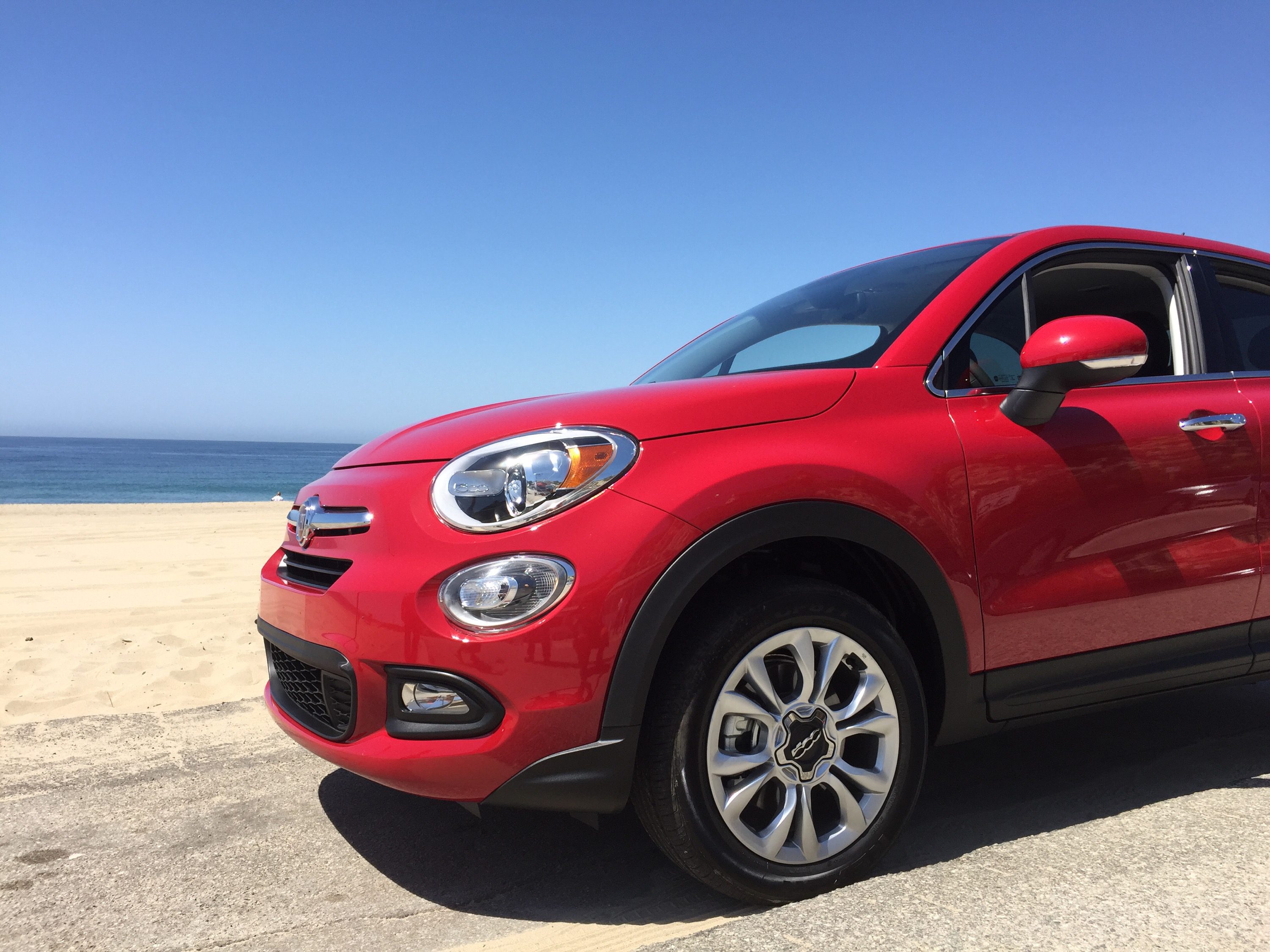 Exterior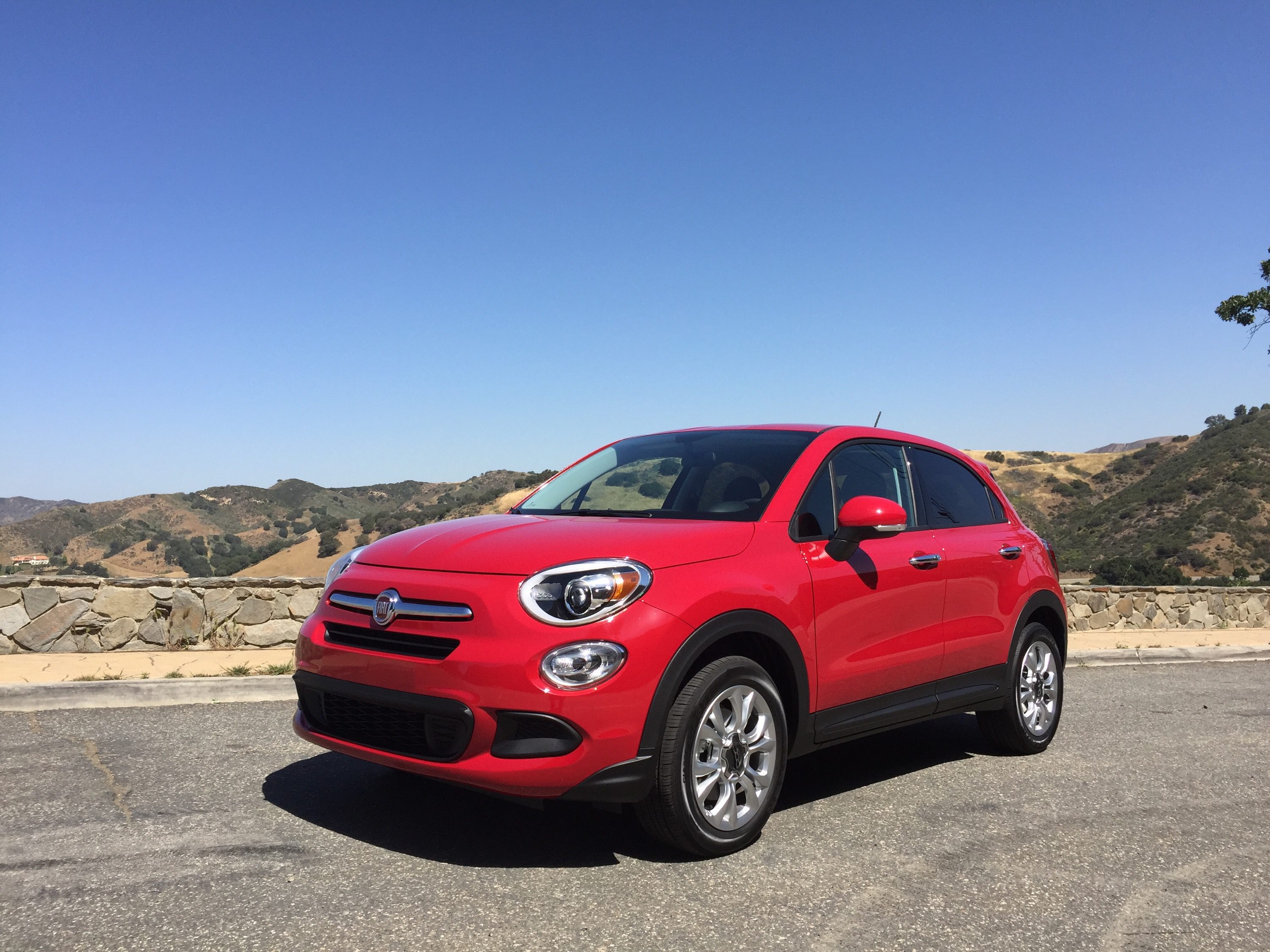 Big things come in small package.  The Fiat 500X features the smooth silhouette, 360-degree character line and chrome door handles that's synonymous with the FIAT brand. The all-new Fiat 500X provides more space and utility plus the design elements like double headlamps, trapezoidal nose, signature "whiskers and logo" face and rounded clamshell hood which pays homage to the granddaddy original Cinquecento (which means five hundred in Italian).
Color me happy:  The all-new 2016 Fiat 500X is available in 12 different exterior colors, including Nero Cinema (Black Clear Coat), Blu Venezia (Blue Metallic), Verde Toscana (Green Metallic), Bronzo Magnetico Opaco (Matte Bronze), Bronzo Magnetico (Bronze Metallic), Giallo Amalfi Tristrato (Tricoat Yellow), Grigio Arte (Gray Clear Coat), Grigio Argento (Gray Metallic), Arancio (Orange), Rosso Passione (Red Hypnotique Clear Coat), Bianco Gelato (White Clear Coat) and Rosso Amore (Tricoat Red).
Interior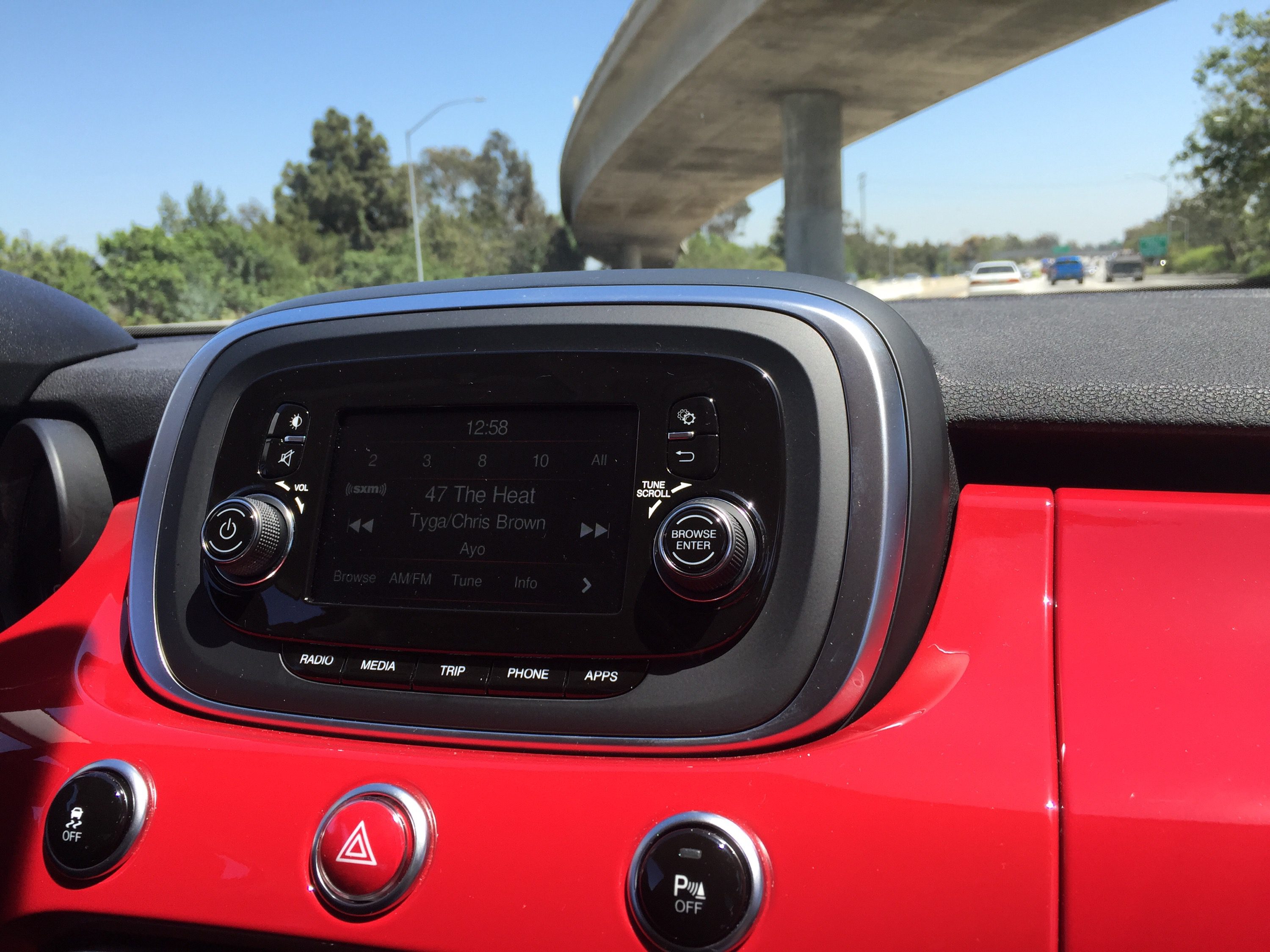 Taking notes from the original Fiat, the Fiat 500X's distinct Italian design carries through to the interior, with classic Cinquecento elements such as a colorful instrument panel and circular cluster display which allows drivers to customize and monitor information like fuel economy, outside temperature and driving range. At the center, the Fiat 500X is available with the Uconnect 5.0 or 6.5 radio system, providing passengers with information and connectivity options on a 5-inch or 6.5-inch touchscreen.
Seven interior environments are available with a variety of colors and fabrics, including Nero/Rosso (black/red) cloth seats, Testa di Moro/Grigio (dark brown/gray) premium cloth seats and Cuoio Anticato (Tobacco) premium leather seats.
An available dual-pane sunroof features a power sliding panoramic roof with side glass panels that match with the bodyside sheet metal for a wide, spacious effect
Technology
The all-new 2016 Fiat 500X offers a range of communication, entertainment and navigation features, making a host of features once found only in premium-priced vehicles.  The Fiat 500X includes a standard monochrome and available color 3.5-inch cluster display, which allows drivers to customize and monitor information like fuel economy, outside temperature and driving range.
The all-new Fiat 500X showcases Uconnect's award-winning in-vehicle handsfree communication, entertainment and navigation.  Also available is a full array of technologies that provide additional comfort and convenience, including a space-saving electric park brake, cap-less fuel filler door, standard Tire-pressure Monitoring system with tire-specific display, Keyless Enter 'n Go with valet key, heated front seats and steering wheel, ambient lighting and heated side mirrors with turn signals.
Price
Starting at $20,000 MSRP
Overall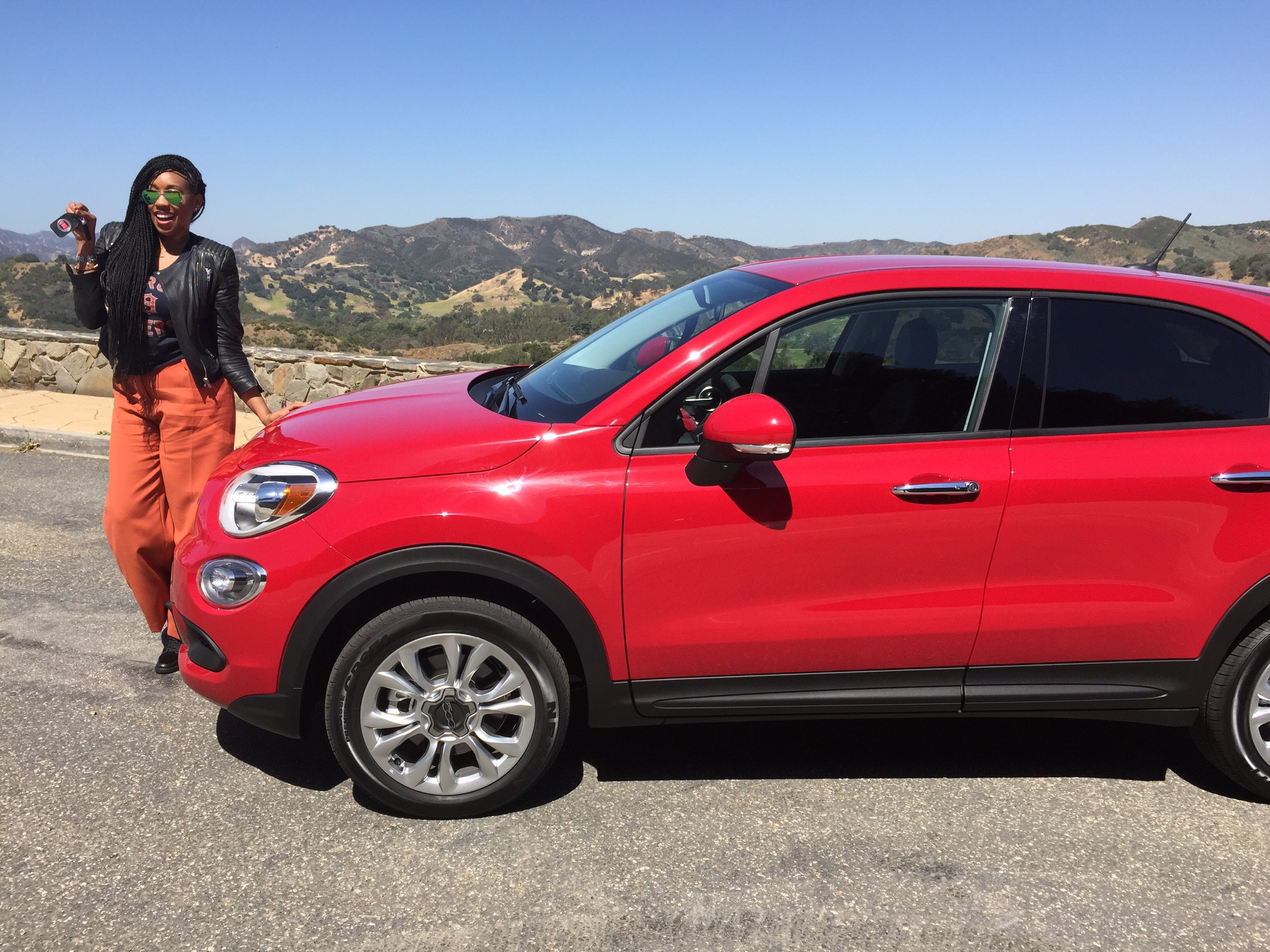 The initial look and feel of the All New 2016 Fiat 500X gives you a glimpse as to why Fiat drivers find a special kind of happiness when driving in the Fiat family of cars.  From external features including the "smiling" grille with "whiskers" to the internal benefits of technology that ensures an informed and entertaining driving experience, it's no wonder why the Fiat 500X has made quite an impression on the crossover segment. The 2016 Fiat 500X is a great ride for drivers that appreciate design, space and premium tech features without spending premium price budget.
Like what you see?  Discover more from the all new Fiat 500X and family of Fiat vehicles online at FiatUSA.com and connect via social media on Facebook, Twitter and Instagram today!
Comments