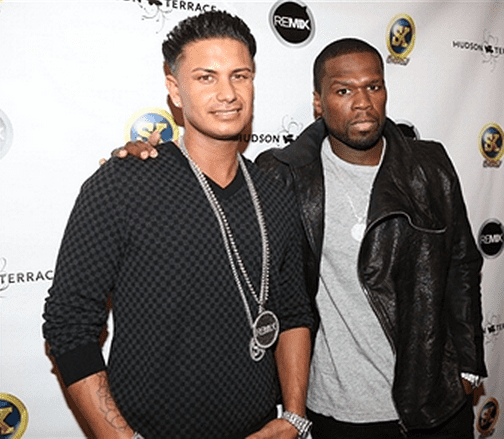 A few weeks ago, 50 Cent & DJ Pauly D kicked off the summer in true NYC style with a good old fashioned Manhattan roof top party at Hudson Terrace.  With music blasting and delicious drinks flowing, the energy level was through the roof. Music was provided by DJ Danny Rockz followed by a special set with DJ Pauly D. It was the perfect event to welcome summer.
After the red carpet, party goers hit the rooftop for fun where specialty REMIX cocktails by DJ Pauly D were served, and SK energy drinks were displayed in decadent ice sculptures, as well as available to guests. Over looking the concrete jungle, celebrity guests including Real Housewives of New Jersey stars Melissa & Joe Gorga, VH1's Mobwives own Renee Graziano and more enjoyed Remix cocktails and complementary SK Energy shots to keep the party going all night long.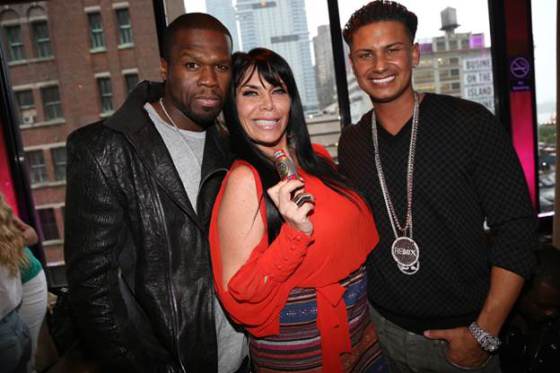 About SK Energy:  Curtis '50 Cent' Jackson and social entrepreneur Chris Clarke teamed up to fight childhood hunger, using SK Energy as a launch pad to unite the world's best athletes and performers and prove that energy, health, and philanthropy can exist in one amazing package.
SK is good energy: SK's premium blend refreshes and energizes you to perform at a higher level, without compromising what you put in your body.
SK gives good energy: SK supports causes that combat childhood hunger.
(Photos by Johnny Nunez/WireImage)