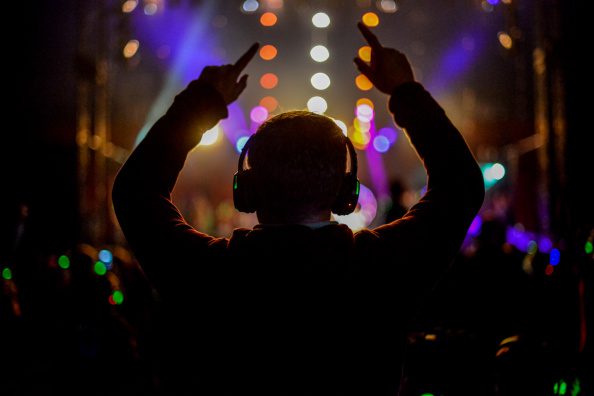 Without music, a party can be rather boring.  Unfortunately, a lot of times the noise level of music can be a nuisance and kill a party faster than it started.  Lysn in is the pinnacle of silent disco services across the globe, providing state-of-the-art technology in the palm of the hand. It's the world's first iPhone app that enables users to connect any external audio source to their smartphone and broadcast the audio to friends and fans.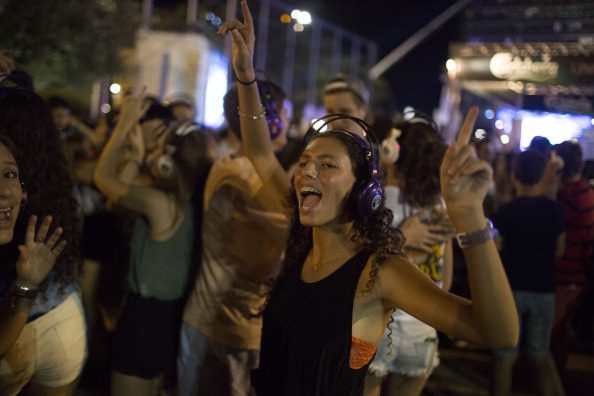 Silent disco parties are a new trend in the music and party industries allowing users to share a playlist via Spotify, iTunes or other popular music services.  Partygoers simply connect using their mobile device via WiFi, or with Lysn in's Cellular Sync option that connects via cellular service providers with 3G/4G/LTE coverage.  Music is heard through headphones, keeping noise to a minimum.
Easily connect DJ gear or musical instruments to a smartphone through the Lightning /30 pin port or headphone jack and instantly stream music over a low-latency wireless network to all who "Lysn in." Unlike other silent disco apps, Lysn in has no maximum number of users, allowing parties to be as big as possible.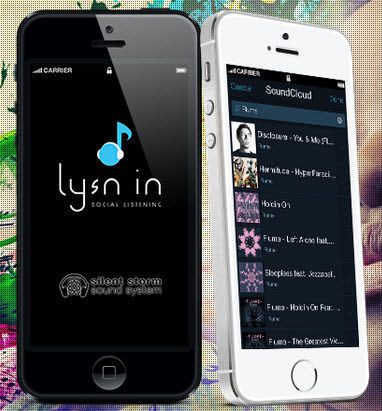 The app was created by Stanfy, a premier mobile app development firm. Smooth synchronization between listeners was the number one priority for Stanfy engineers. The project involved creating an intuitive user interface as well as the backend network engineering portion. Stanfy built the app from the wireframes and was involved in every stage of development until final launch in the iTunes store.
Silent disco parties have recently been utilized at the Cannes Film Festival, SXSW, Bonnaroo, Firefly and Nocturnal Wonderland festivals.
Lysn in and silent disco parties are perfect for:
Apartments
Dorm rooms
Shared living spaces
New DJs
Music aficionados
"Silent disco parties are changing the way we gather together," says George Gayl, founder of Silent Storm Systems, the company behind Lysn in.  "With users wearing headphones, they communicate with one another through the music.  Anyone can join the party at any time, making the fun never ending.  The app can even be used for sports, gym activities, even just relaxing at home".
"Music is still one of the key threads that bind us as humans, and our goal was to create an app that was intuitive and fun to use," says Pavel Bashmakov, co-founder at Stanfy. "We took all the elements that make a disco party fun and distilled it into simple, easy functions in an app that makes a great time just a tap away."  Learn more about Lysn in visit http://lysn.in/.
Would you use a party app like Lysn in at your next apartment or dorm room party?  Share your thoughts below!
Comments