September is arguably the most important issue of the year, publications pull out all the stops for the first month of fall. Advertisers spend a majority of ad dollars for the 'September' issue and ultimately it's the issue that makes (or breaks) fashion magazines.  This year, eight of the coveted 'September' issues feature black women on the cover – larger than any previous year.
What's even better is that all the ladies featured are women we look up to for different reasons. Kerry Washington came at us with an inspirational quote on body acceptance, Serena just won Wimbledon for the sixth time, Misty Copeland is the first black ballerina to become the American Ballet Theater's principal dancer and don't even get us started on the inspirational power that is Beyoncé.  Black Girls Rock and to see a variety of shades, representing women walking so many diverse journeys in life is more than empowering, it's validating, reassuring and exciting!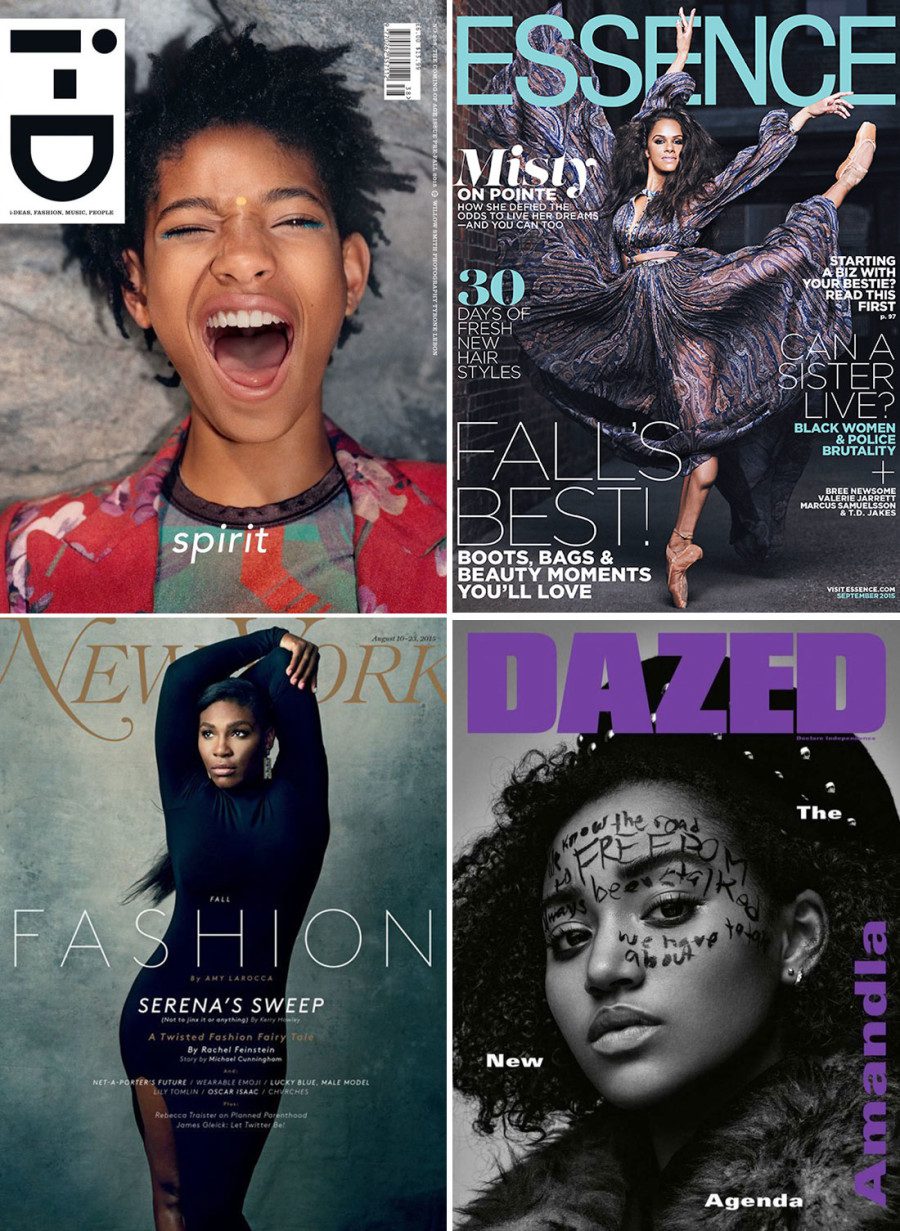 Black Girl Magic is running rampant, in addition to this welcome shift in September issue covers, we've also noticed more attention being paid to non-celebrity women in glossy mags. Elle's September issue showcased 35 women under 30 who are uber successful in their respective industries. Redbook also went a similar route, using the winners of their second annual Real Women Style Awards on their cover. If these changes are going to be concurrent with the issues published throughout the rest of the year, you can go ahead and sign us up for subscriptions to them all.
Does diversity sell?  Is this a trend that'll continue or just coincidental hype?  What's your favorite September issue cover you've spotted so far? Share with us in the comments below. 
Comments