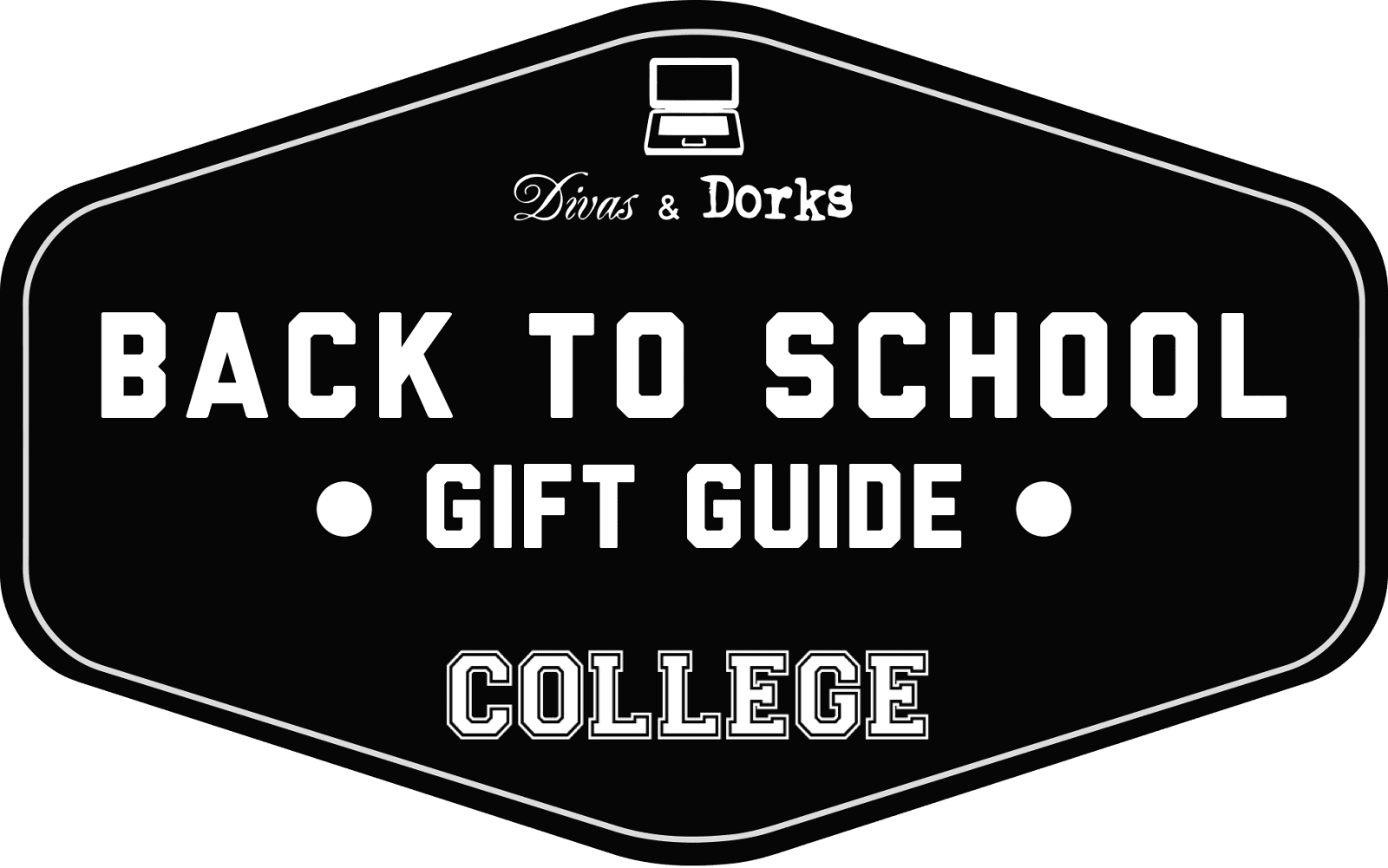 Long gone are the days of notebooks and #2 pencils making the top ranks of school syllabus sheets – now it's all about going digital and going green (without costing you a lot of green.)  We've polled our favorite college bound freshmen and super seasoned seniors for approved back to school essentials that every collegiate needs! From dorm rooms to first time apartments – you'll find the best gifts in our Back-To-School Gift Guide: College Edition below!
For The Dorm

Why your student will love it: First off, it's a new Vizio TV. Second, it's a new TV. That's probably all he cares about. You'll appreciate that it's a great value for the money and available in scads of sizes. The VIZIO 32″ Class LED HDTV is shattering the mold in a way only VIZIO can, with high-quality design and picture at the best value. ($203)
 
If you'd like to give your student a camera that's a satisfactory step up from point-and-shoots, the Nikon – Bundle D3300 DSLR 24.2 MP HD 1080p Camera w/ 18-55mm & 70-300mm Bundle
is an affordable choice and a great first dSLR. Bundle Includes D3300 DSLR 24.2 MP HD 1080p Camera – Black AF-S NIKKOR 18-55mm f/3.5-5.6G VR II DX Lens 70-300mm f/4-5.6 DI LD Macro f/ Nikon AF w/ Built-in Motor Digital Camera and Camcorder LCD Screen Protector 3 Pack EN-EL14A Rechargable Li-ion Battery 32GB SDHC/SDXC Class 10 UHS-1 R40 Memory Card Compact Deluxe Gadget Bag Flexible Mini Table-top Tripod JumpStart Training Guide on DVD for Digital SLR Photography High Speed mini-HDMI to HDMI A/V Cable – 6 Feet 52mm Multicoated UV Protective Filter 62mm Multicoated UV Protective Filter Micro Fiber Cloth Creating beautiful photos and videos has never been more fun.Life is full of surprising, joyful moments – moments worth remembering. Looking for other budget friendly camera options? Shop Online at BestBuy.com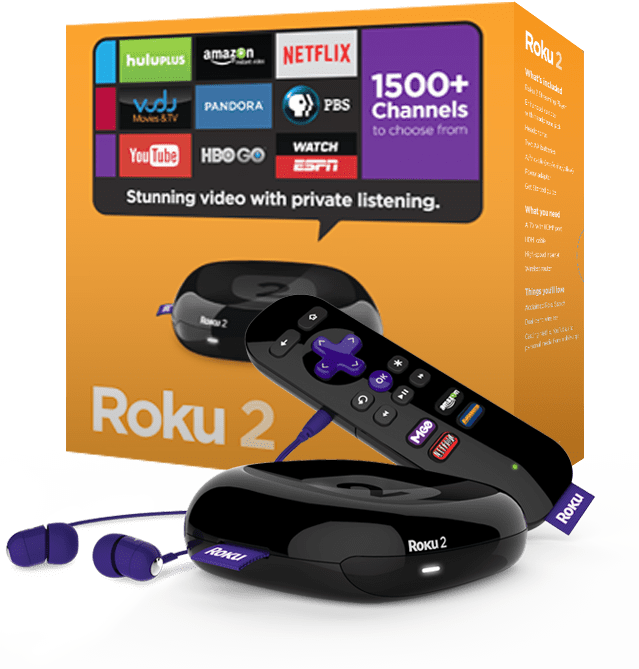 Roku 2: Whether they're cord-cutters or "cord nevers," many younger people aren't signing up for expensive cable TV subscriptions — which makes mini streaming boxes like the $70 Roku 2 a perfect gift. It leaves off the headphone jack and voice-control option on the included Wi-Fi remote, but otherwise performs as well the step-up Roku 3, which is why we call the Roku 2 the best Roku for the money. It still streams great services like Netflix, Hulu Plus, HBO Go, Amazon Instant, Watch ESPN, Vudu, YouTube, Sling TV, and literally hundreds of other channels — most of which, of course, require separate subscriptions or fees. The Wi-Fi remote — which doesn't require "line of sight" to the player — also includes a headphone jack for private listening.
For The Classroom

Microsoft Surface Pro 3
The Microsoft Surface Pro 3, which also comes in a less powerful, less expensive version, is the Cadillac of tablet-hybrids. Its keyboard cover is one of the best we've ever seen and it can handle anything your regular PC can. Perfect for taking notes in class or tackling a midterm research paper, the Microsoft Surface Pro 3 can ultimately handle it all this school year and starting at $769 – it's a great deal for your wallet too!
Looking to help your favorite college co-ed upgrade his or her app game?  Discover these must have apps that every college student needs in their arsenal and gift them with the gift of education this school year below!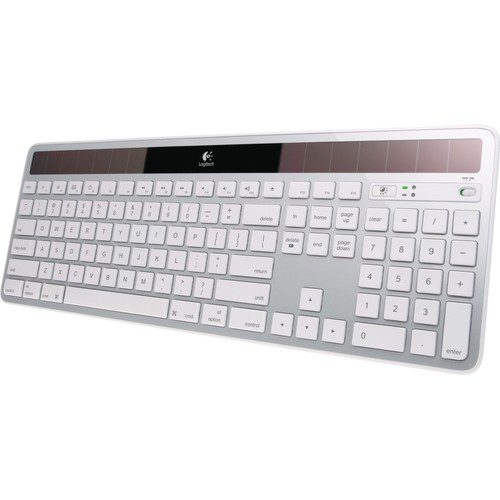 The Logitech – Keyboard – Silver
is perfect for idealistic millennials who want their tech to be eco-friendly. Thin, wireless keyboard is powered by any light – low light and lamp light, indoors and outdoors – so no battery hassles. Fully charged, the Solar Keyboard K750 works for at least three months – even in total darkness. They can use it with a Mac, iPad or iPhone, and never worry about recharging the battery.
For Play

The Bebop is small and light enough to slip into a backpack, but it still has big features. And since it can be completely controlled with an Android, iOS or Windows mobile device there's no need to drag around separate controller to easily grab the fantastic aerial shots you want on or off campus.

Jawbone Up24: The $100 Jawbone Up24 lacks a screen, but who cares? Co-eds interact with the step and sleep tracking through its best-in-class Android and iOS apps, and it's more stylish than most competing health trackers. Want to help new students fight the bulge and battle the freshman fifteen? Slip them a Jawbone Up24 fitness tracker.  Just in case you're looking for more options, check out Best Buy's Deal of the Day for the latest tech deals and unbelievable prices!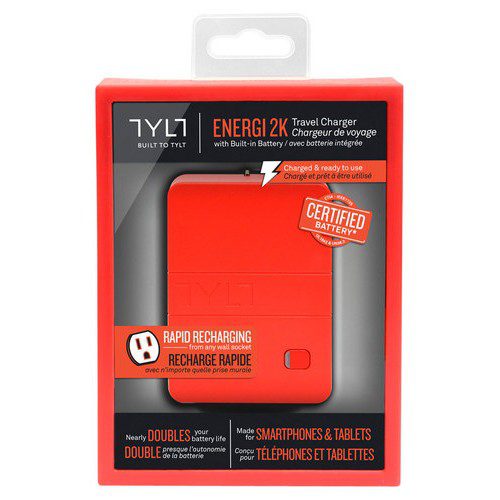 The Tylt Energi 2K does double duty as a standard USB charger (with fold-away prongs) and external battery pack. That's because there's a rechargeable 2,200mAh battery built into the unit, which comes in three different colors (blue, black, lime green).
When plugged into the wall, the Energi 2K charges your device first, then its internal battery. When on the go, it should almost double the battery the life of your phone.No charging cable is included, but you simply connect a Micro-USB or Lightning cable and you're ready to charge whatever phone you want, whether it runs Android, iOS or Windows.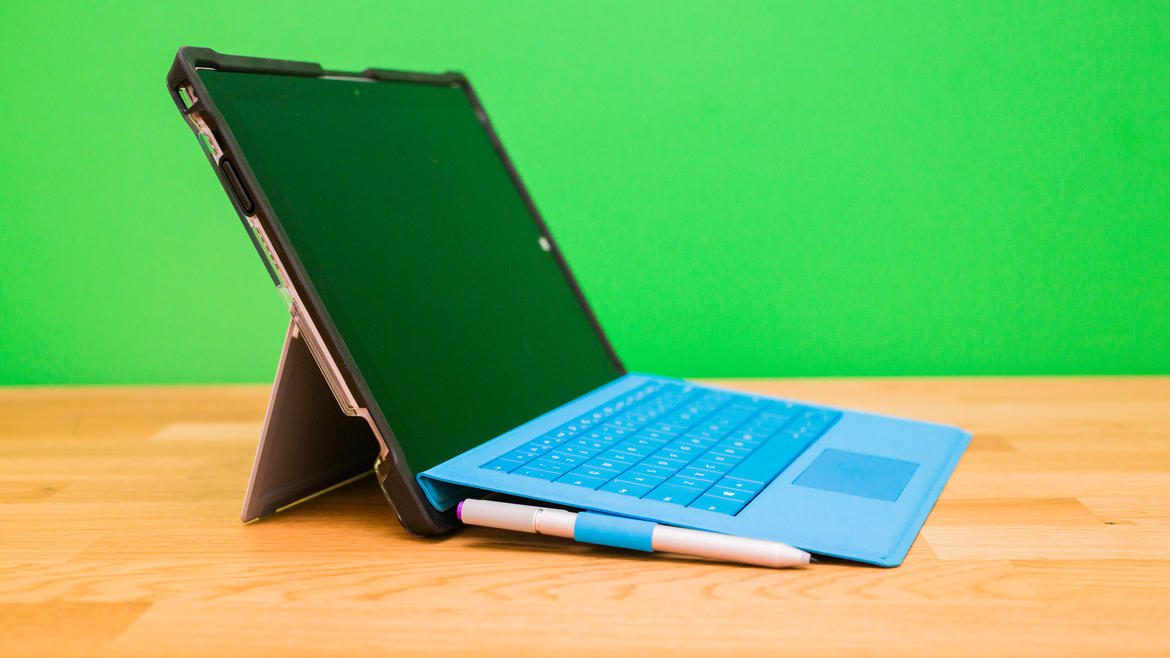 This exoskeleton case protects the Surface Pro 3 from minor falls (approximately three feet, according to STM). It's made from Polycarbonate, TPU (Thermoplastic polyurethane), and Aluminum, and locks down with a couple of hex screws.
Now that you have a list of tech deals perfect for you or your favorite co-ed this year, which of these amazing back to school deals are you going to take advantage of this weekend?  Share your back to school shopping plans in the comment section below!
Comments