Many people express their creativity through their hair, personal style or nails… I'm a huge fan of all three but I probably showcase my creativity more often through expressive nail art designs.  You can find some of the most unique and intricate nail art designs via social media, and one of my favorite places to find nail inspiration is on Instagram.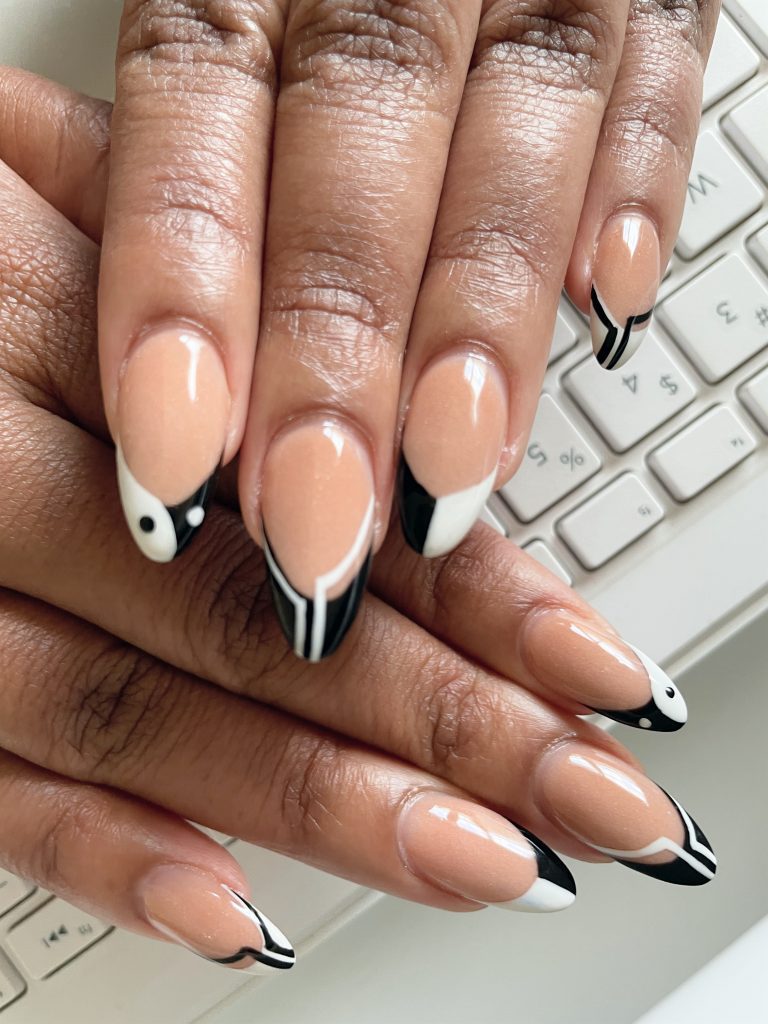 I recently stumbled across the IG page of @VWnails_ and fell head over heels in love with the variety of geometric shapes and colors found in her one-of-a-kind nail art designs.  After going through dozens of designs, it was only a matter of time that I found the ultimate black and white design that I just HAD to have.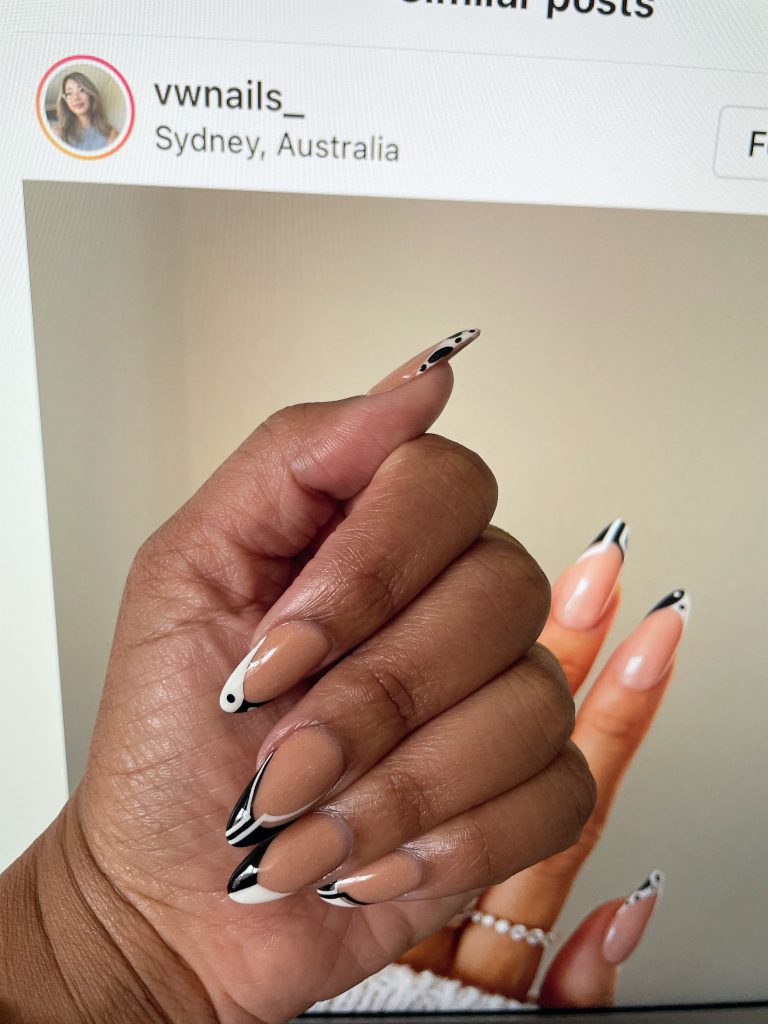 One thing about me, you can catch me any given day wearing an all-black ensemble, whether it's to the gym or to the office, I'm going to give a haute black moment and nothing makes a black ensemble pop like a fresh manicure and high-quality accessories.
My manicurist from Uniquely Herr's was up to the challenge of recreating this black and white design that incorporated a half black/half white arched French tip, a nod to Yin meets Yang, and my favorite, the reverse French tip with abstract outlines.
I'm honestly so in love with this collection of nail art that I've been wearing varied version of this design for the last three months! I get so many compliments on the overall look and it's just something about the nail shape paired with the designs that elongates my fingers and hands making them look leaner and more feminine.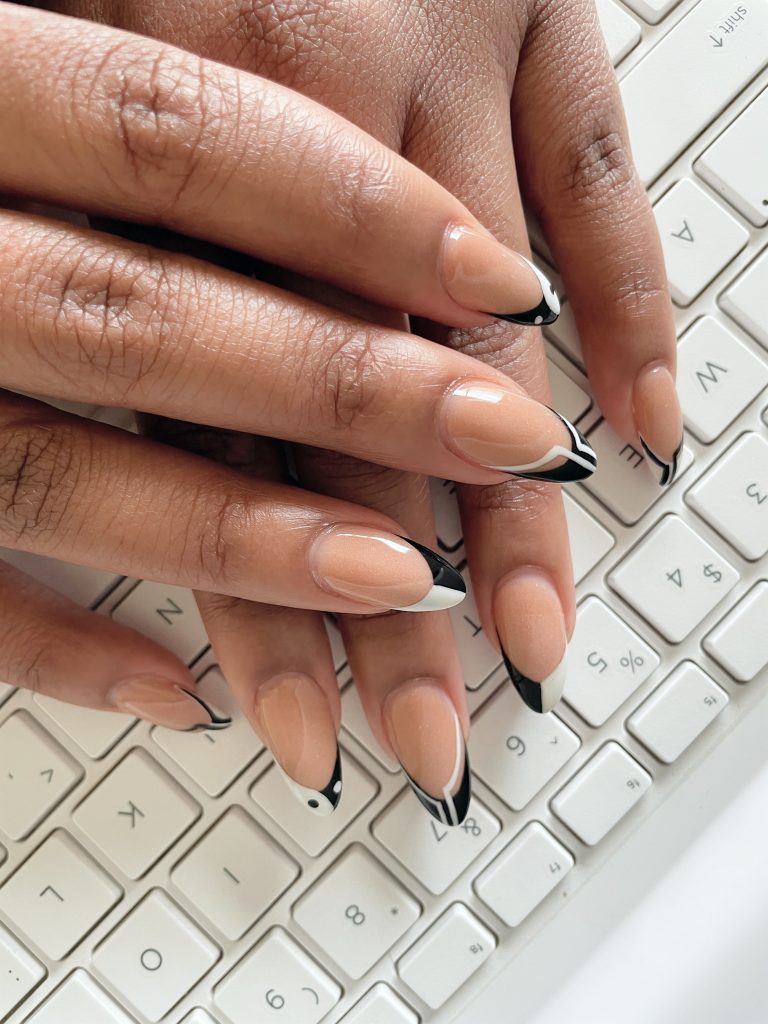 There's no doubt in my mind that this design will go down as my top five #ManiMonday moments of all time!  Don't believe me?  Check out a few of my other #ManiMonday and nail care appreciation posts below and let me know what you think.
What do you think? Nailed it or nah?