In today's latest installment of Mani Mondays – I'm excited to share a black and white monochrome manicure that's been turning heads and garnering countless compliments all week long.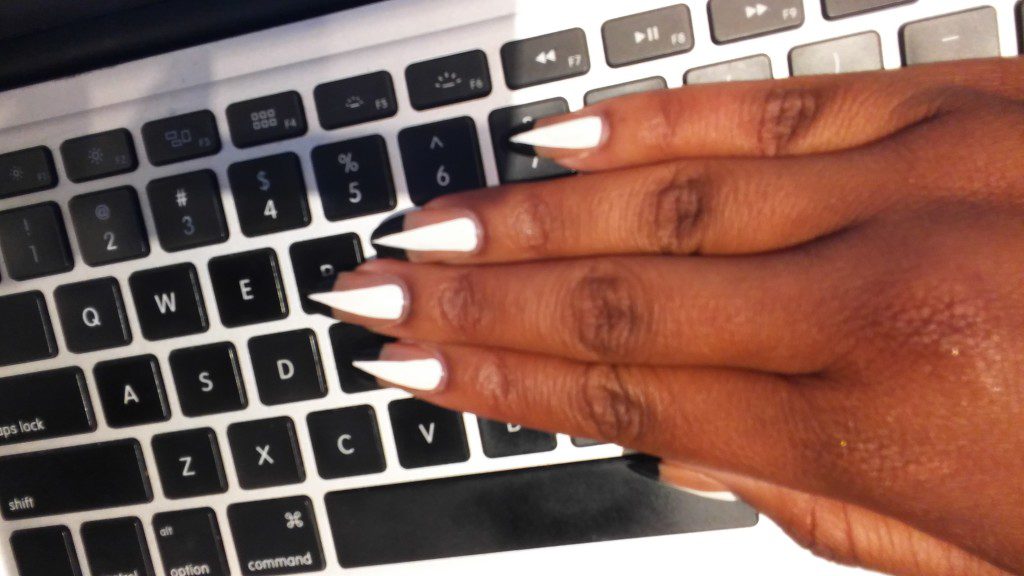 As complicated as it may initially look, this is actually one of the easiest nail art designs that you can create.  With a steady hand and a little creativity, you can create this monochrome manicure illusion in just three easy steps.
Step 1: Create a french manicure arch on your nail tips.
Using the nail brush of your favorite black nail polish, you can create a horizontal line across the tip of your nail with one steady brush stroke. From there you simply fill in the remaining space from line to tip and let dry.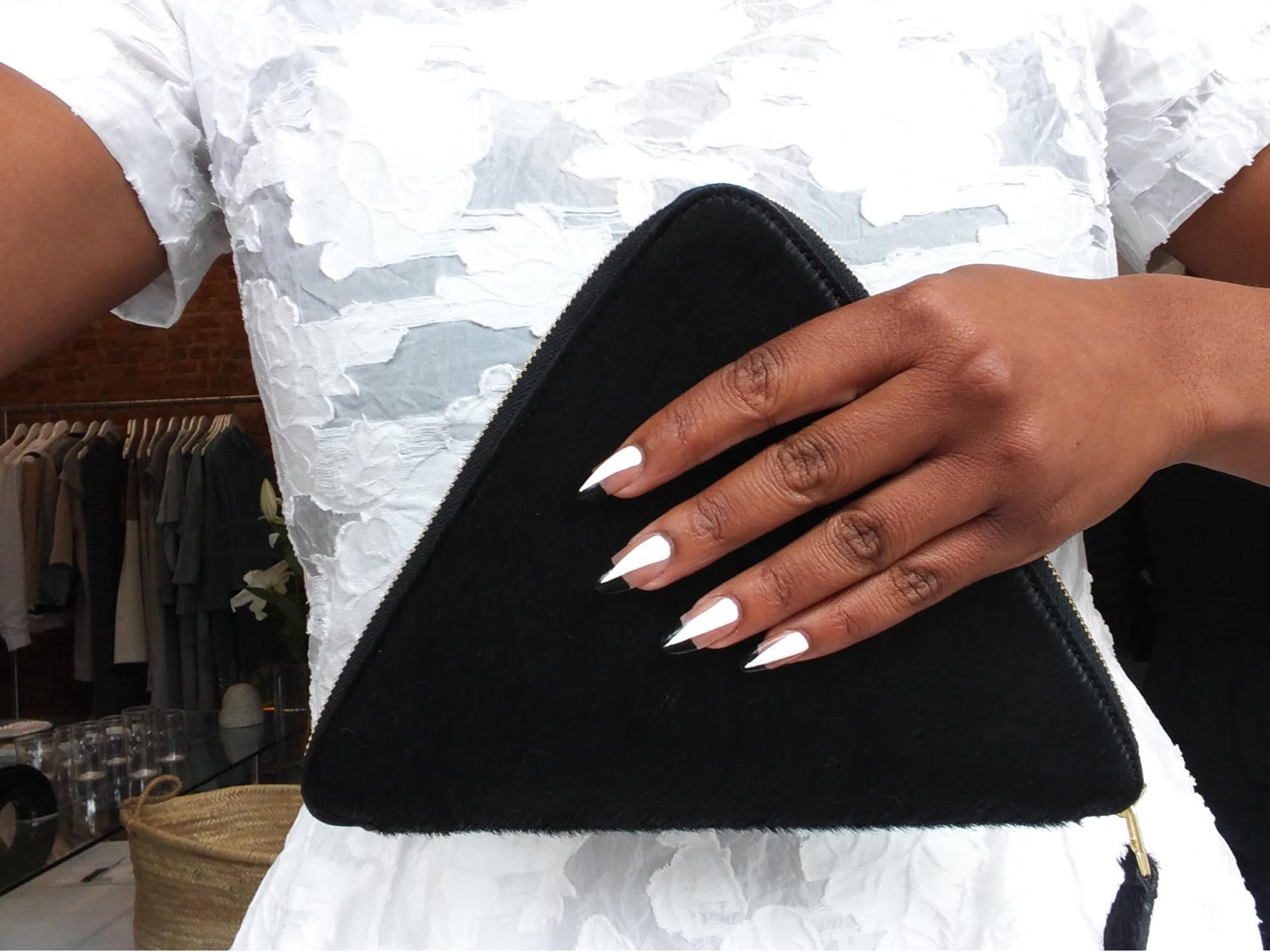 Step 2:  Create triangle top graphic.
Using an art brush, create a white line angle starting from base of the nail up to the tip.  (Use the center tip of your nail as a guide.) Repeat a second white line to create the angle and connect both lines at the base of your nail (near the cuticle). Once you've created a white triangle, use your brush to fill in the space within.
Step 3:  Clean it up and Top it off with a top coat of gloss.
Check out your triangle graphics.  If they're a little off or disproportionate, use an art brush with nail polish remover to clean it up or add strokes of white polish to even them out.  Once the graphics are to your liking, wait 5-7 minutes before adding a coat of your favorite top coat to seal the design and add shine.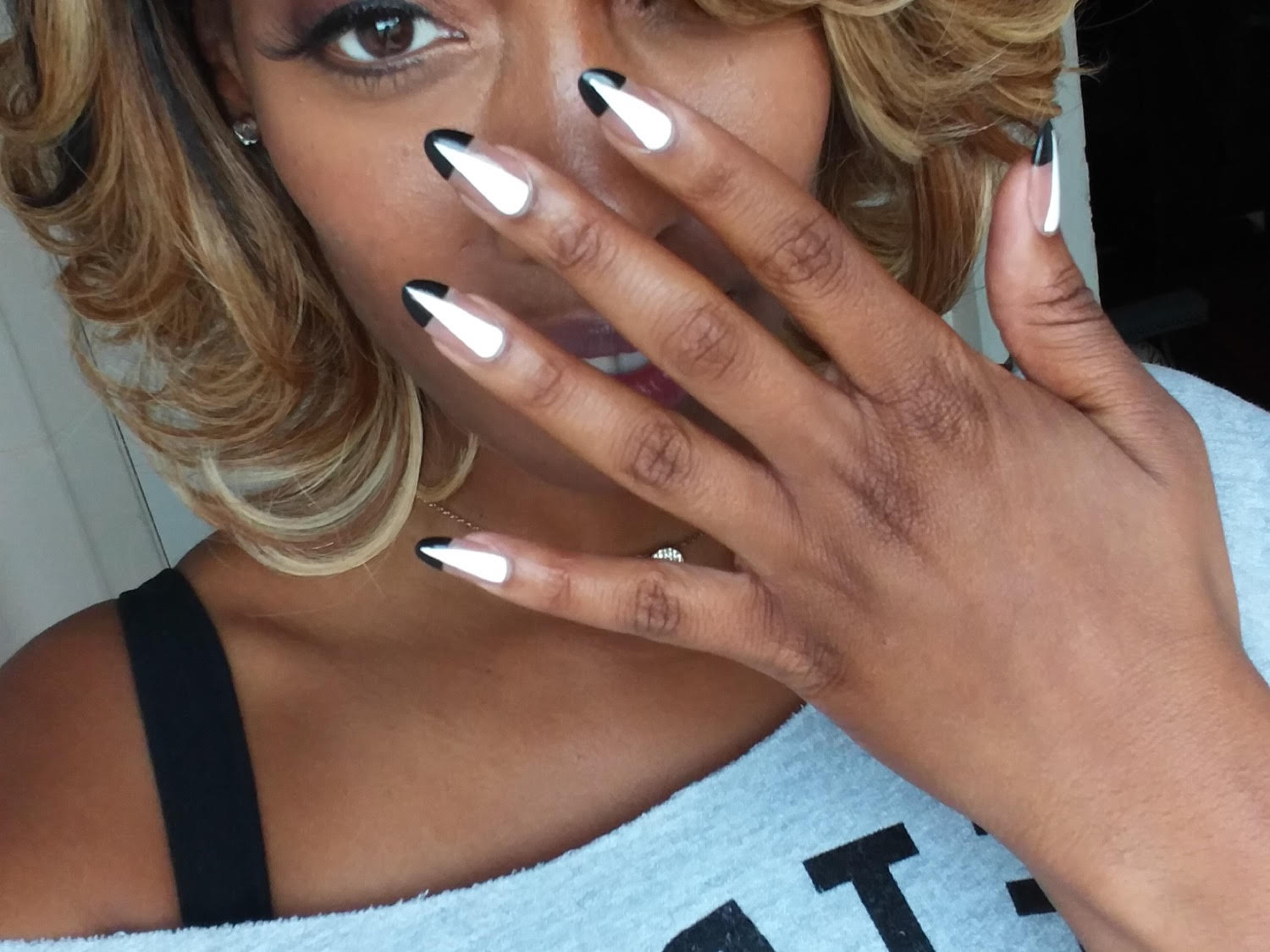 That's it!  I've been getting compliments this unique take on a monochrome manicure for about a week now.  You know it's a hit when the girl from the KFC drive thru calls her coworkers to check your nail game all the way out, then admits that she's gonna try out the design for herself.  It's an easy and fun design to recreate that could even be remixed with multiple colors to create unlimited looks all summer long.  Maybe I'll remix this look with alternate colors as another #ManiMonday moment next? What do you think about this week's #ManiMonday – Did I #NailIt or Nah?  What manicure trends are you excited to try this summer? Share your thoughts in the comments below!