Since working remotely over the last year and a half, #ManiMonday ain't what it used to be.  But with the world slowly reopening and making more moves outdoors, I've decided to ease back into my professional nail care routine and I found just the design to make my re-entry into the modern world.
Like most women, I usually scour Pinterest and Instagram to find nail art inspiration that won't easily bore me after a week or two.  It didn't take long for me to discover the geometric works of art by Vanity Projects in NYC.  Lately, I've been obsessed with funky, new interpretations of the classic French manicure and this design was just what I needed to start off a new work week in style.
What I Asked For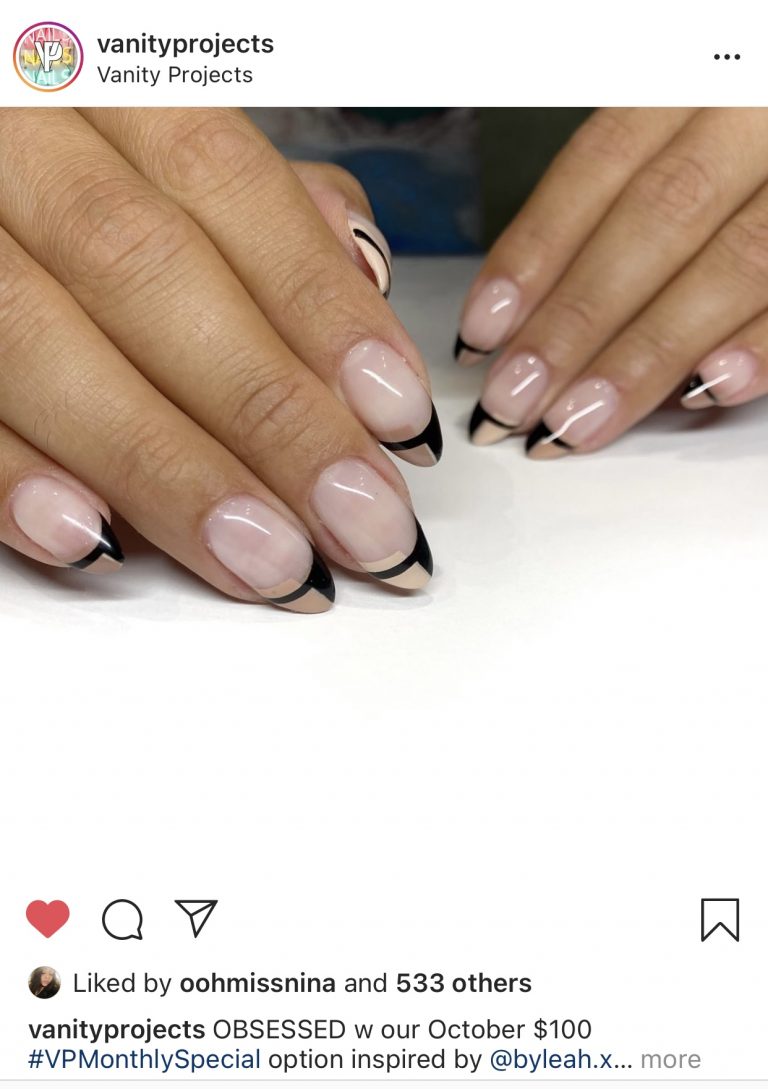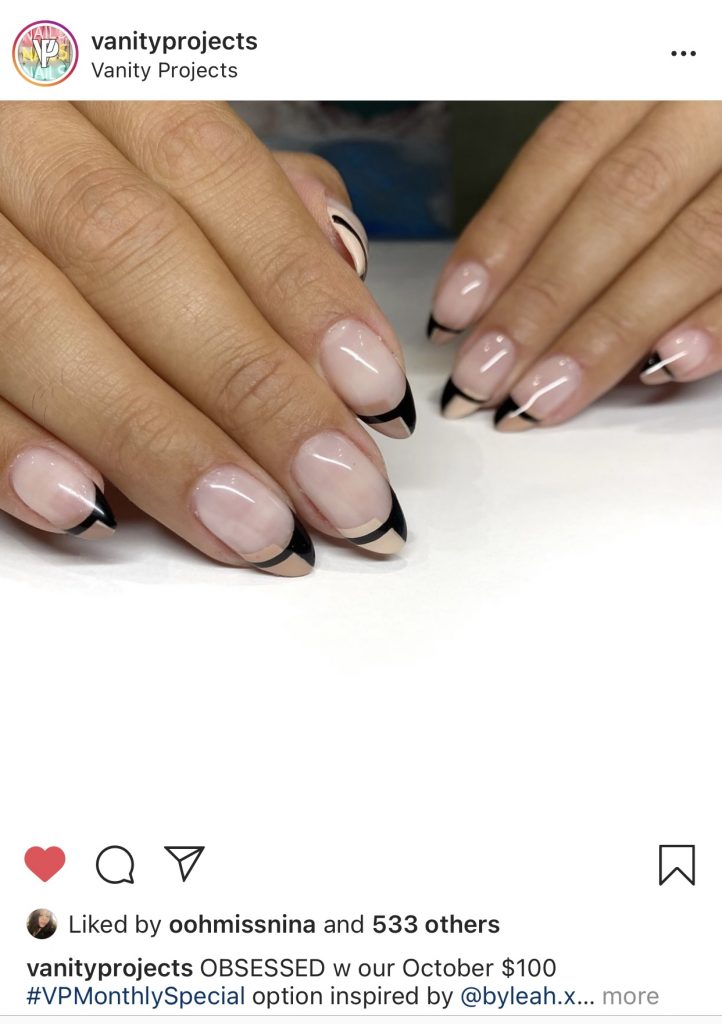 I was eager to share this design with my nail technician to recreate. (After a year of at-home DIY nails during quarantine, I don't plan on any DIY nail care for the foreseeable future if I can help it.). After taking this design to my nail stylist, I was sure that she could recreate the same magic and this is what she came up with.
What I Got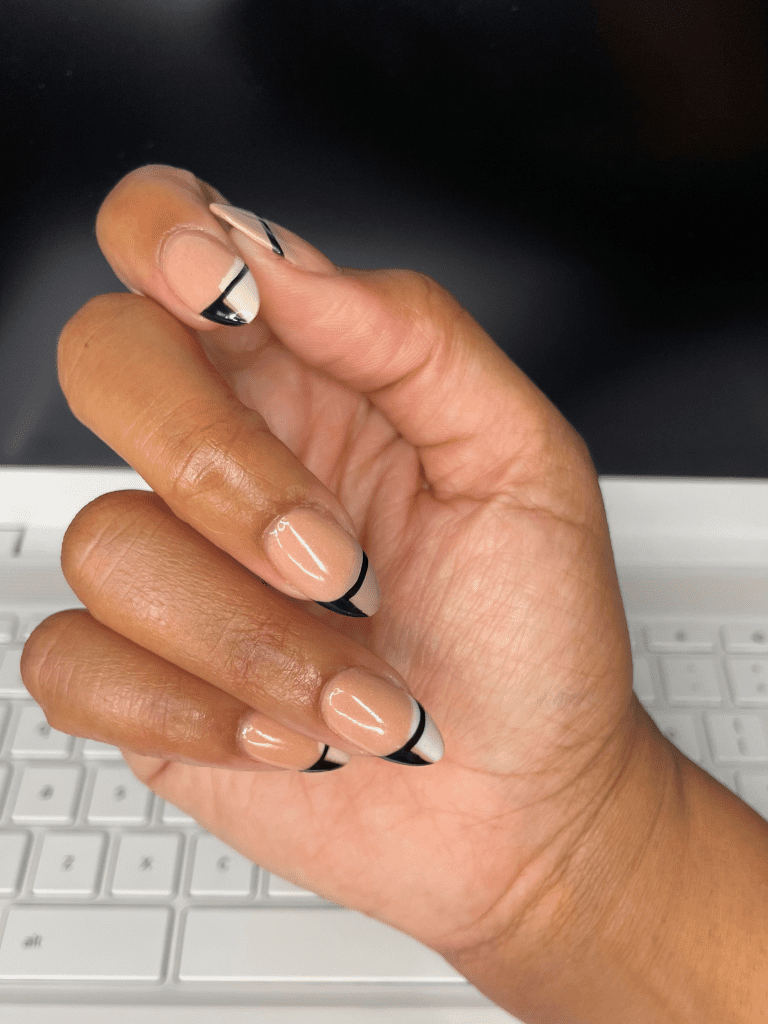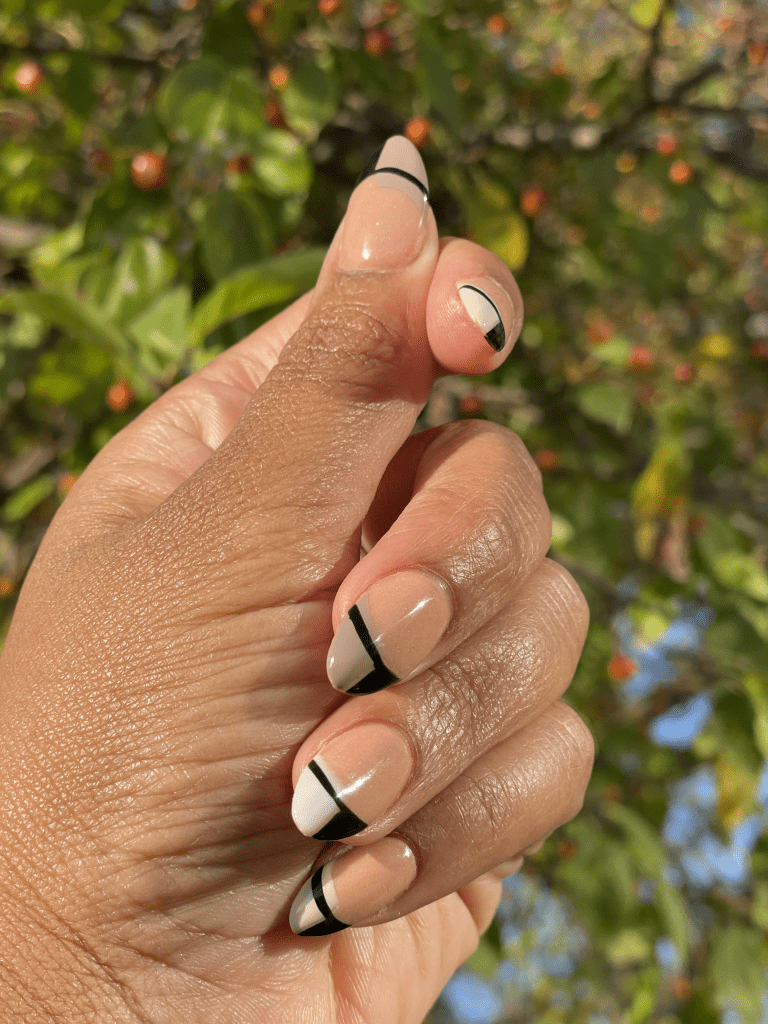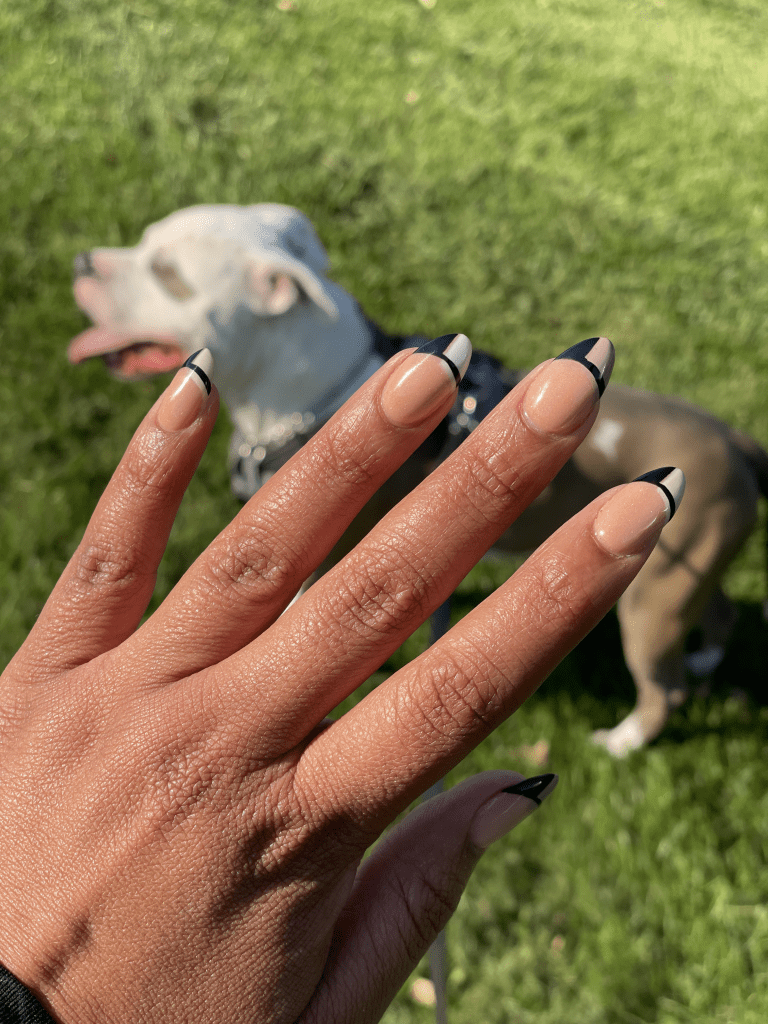 What do you think? Did she nail it or nah?