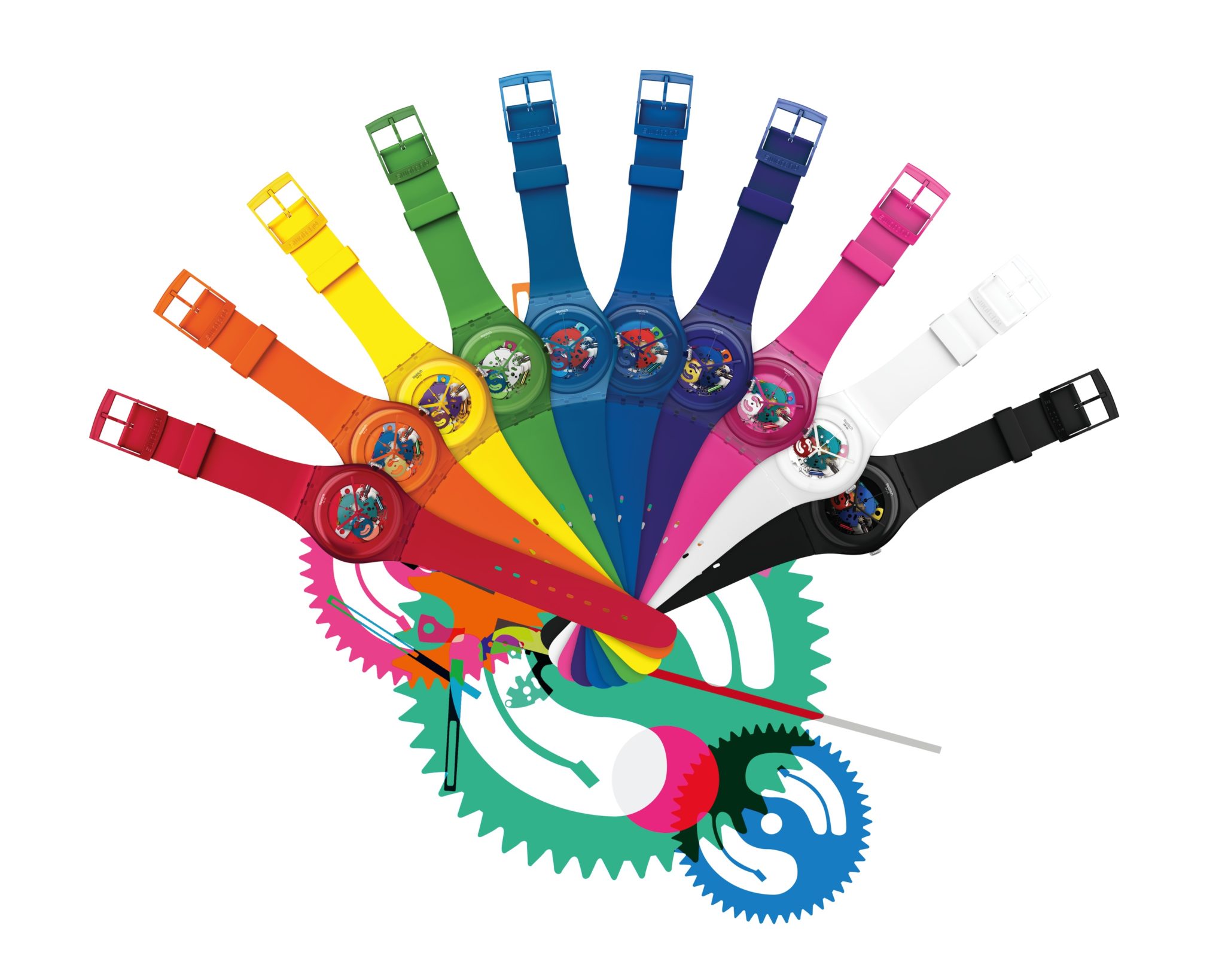 THE SWATCH NEW GENT LACQUERED COLLECTION MAKES EVERY MOMENT OF EVERY MINUTE FABULOUS AND FUN!
With these past few icky, snowy, rainy days behind us – wouldn't you like to get a little hint of Spring every now and then?  There's no better way to usher Spring into your life then adding a few pops of bright color into your wardrobe and Swatch has the ultimate rainbow of color that will bring Spring right to your doorstep.  Check out this fresh collection of ten sensational watch designs from Swatch!  These designs were created to be as eye-catching as possible while delivering the Swiss innovation that has had fans adoring Swatch watches and jewelry for years.  The New Gent Lacquered collection combines super-sleek and stylishly-slick lacquered surfaces with a fabulous selection of fashion-forward colors, ensuring any wrist wearing  one of them remains at the centre of attention!

Check out the deconstructed dials of each of theses designs, with intricate inner mechanisms of each watch exposed and lacquered in contrasting color this is definitely a watch that you'll enjoy admiring for a long time.

Tantalizing colors used across the range include vibrant hues of pink, purple, indigo, blue-grey, orange, green and yellow, through to classic black or timeless white. At only $75 each – all of which means The New Gent Lacquered collection offers an ideal watch for every mood and any occasion.
Which amazing color would your covet for your own?  Is there a favorite color that you ALWAYS look good in?  We wanna know!