Amazon is so serious about its next big thing that it hired three women to do nothing but try on size 8 shoes for its Web reviews. Full time.  The online retailer is shooting 3,000 fashion images a day in a photo studio using patent-pending technology.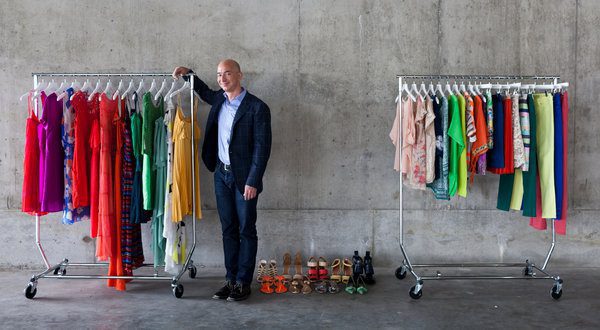 And it is happily losing hundreds of millions of dollars a year on free shipping — and, on apparel, even free returns — to keep its shoppers coming back.  Until now, fashion has been one of the few categories that Amazon has tried to dominate without success. In addition to its own site, Amazon bought the shoe site Zappos.com for more than $1 billion in 2009, started the shoe site Endless.com and MyHabit, and bought the boutique Shopbop in 2006.
Read more at NYTimes.com
Having wounded the publishing industry, slashed pricing in electronics and made the toy industry quiver, Amazon is taking on the high-end clothing business in its typical way: go big and spare no expense.
"It's Day 1 in the category," Jeff Bezos, Amazon's chief executive, said in a recent interview. Though characteristically tight-lipped on bottom-line details, Mr. Bezos said the company was making a "significant" investment in fashion to convince top brands that it wanted to work with them, not against them.
The traditional retail world — and many major brands that want no part of Amazon — are gearing up to fight for their lives.
"It has the latitude to set prices and charge whatever it wants," Sucharita Mulpuru, an analyst for Forrester Research, said of Amazon. "That is a huge threat for brands."
Amazon has sold clothing for years. But recently it has focused on signing on hundreds of contemporary and high-end brands, including Michael Kors, Vivienne Westwood, Catherine Malandrino, Jack Spade and Tracy Reese, and it continues to prowl for more. On Monday, some of Amazon's muscle was on display as the company sponsored, and live-streamed, the Costume Institute Benefit at the Metropolitan Museum of Art and the accompanying exhibit.