From the runways to electronic store shelves, Jason Wu is one of the leading fashion designers that has gone beyond the helm of designing fashions worn by models – into creating model designs of cameras, electronics and now powder room, kitchen faucets and accessories alike.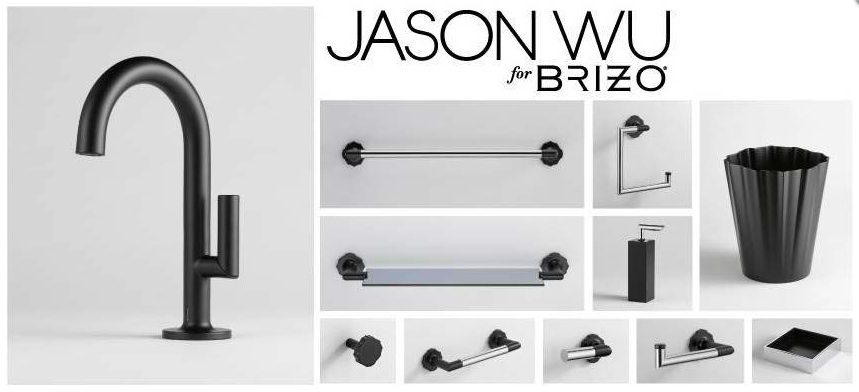 Since faucet brand Brizo® established a relationship with fashion designer Jason Wu in 2006, architects and designers have anxiously anticipated a collaborative collection between the two luxury brands. After many years in the making, the two brands are delighted to introduce the Jason Wu for Brizo Collection, a stylish powder room suite that merges the signature styles of both brands in a line of products for the bathroom. The collection reinforces the position of the Brizo brand as fashion forward and innovative, and it marks the debut of Jason Wu into the world of interior design.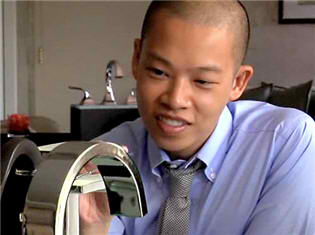 "As a designer I thoroughly enjoyed working alongside the Brizo product team to translate my designs into a collection of products for the home. It was an exciting challenge combining my design aesthetic with the innovative technology of Brizo products," said Wu.
"Much like fashion accessories help pull together an outfit, these added pieces complete the look of the home bathroom, allowing homeowners to infuse the collection's style throughout the space to create one seamless, integrated design," said Judd Lord, director of industrial design for Brizo products.
The complete collection will be available in showrooms in spring 2012, although pre-order reservations are available now through February 20, 2012 for a limited number of faucets and coordinating accessories. For additional information about the Jason Wu for Brizo collection, visit: www.brizo.com/jasonwu.