*UPDATED*  Its safe to say that Apple did not manage consumer's expectations well.  Today's announcement was that of the iPhone 4S…not the widely anticipated iPhone 5.  Check out the details…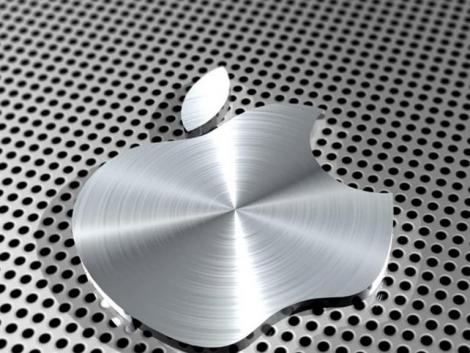 October 4th is finally here & today is the day that the latest and greatest in mobile technology will be revealed.
The Apple iPhone 4s.
Apple will host their 'Let's Talk About iPhone" press conference event today at 10am PT / 1pm ET…
DivasandDorks.com will have the up-to-the-minute news from the Apple team as well as from new CEO Tim Cook.
Need a reminder to stop back by for the up-to-the-minute updates? Follow us on Twitter & Facebook and we'll keep you in the loop!
*Stay Tuned*
——————————————————————————————————————————————-
1:04pm New Apple CEO – Tim cook has hit the stage discussing the momentum of Apple and it's retail sales…
1:10pm Now Tim Cook is talking about the two new China stores the company recently unveiled. In full fledge bragging mode, Apple has announced that Macbook pro and iMac are the # 1 best selling noteboook and desktop in the U.S. There are 60 million Mac users around the world.
1:15pm Let's talk iPhone. iPhone has 5% of the Worldwide Mobile Phone market.
Wow iOs5 will feature messaging like BBM
1:35pm IOS5 and new iPhone will be available – OCTOBER 12th
****FOLLOW US ON TWITTER RIGHT NOW @DIVASANDDORKS FOR UPDATES****
As fate would deal, the announcement was filled with stats and details for every Apple product under the sun, except an iPhone 5.  Check out some of the stats below:
It comes with upgraded internals, including the new Apple A5 chip and 1 GB of RAM. Apple VP Phil Schiller revealed that it will be the first iPhone with a dual-core processor and dual-core graphics. It is "up to seven times faster" than the previous iPhone, he announced.
The device also contains a new antenna system that allows it to switch between two antennas for better sound quality and download speeds.
The device also contains a new 8-megapixel camera that can take 3264×2448 images, an increase of 60% from the iPhone 4.
For more details, check out if the iPhone 4S makes the grade at Mashable and CNET.
*sits in a corner and pouts*