Spring has sprung and now's the time to get out and explore the neat and interesting things that makes your city unique.  With so much to explore, we've compiled our Top Five Apps that'll get you out and enjoying the city in no time.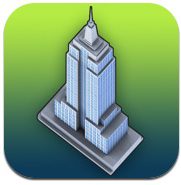 1.  UpNext 3D Cities – Turn your city into a video game instantly. Zoom into the bird's eye view of NYC to explore a specific area. Click on individual buildings in Chicago to find out what's there. If you see something interesting, you can access its directory entry as well as relevant comments and tips left by other users.  Maps redefined. Fully searchable, tappable, beautiful maps. Available in full 3D for New York, Chicago, Philadelphia, Portland, San Francisco, Boston, Washington DC, and Austin — with more cities coming soon.
—————————————————————————————————————-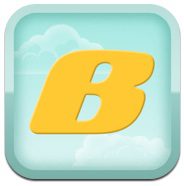 2.  Bizzy – Check Out and tell your friends where you went and how it was, using the Bizzy three smiley scale. Include optional tips or photos to illustrate the awesomeness or disappointment lurking in every place you go. Post your Check Outs on Twitter or Facebook to share your ratings with the waiting world. With every Check Out, Bizzy learns more about the kinds of places you love, and gives you recommendations for new places to try based on your favorite spots.
—————————————————————————————————————-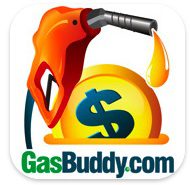 3.  GasBuddy – Find the cheapest gas on the go – for free!  In one click, locate gas stations near your and see their current gas prices.  Never overpay for gas again!  And to keep the best updated prices on the web, for every gas price reported, you'll earn points toward prize giveaways each week!  Earn up to a $450 gas card – just for reported the gas prices you see!
—————————————————————————————————————-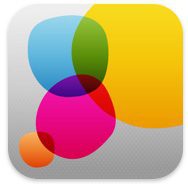 4.  LivingSocial – If you're on the go, why not save money at the same time?  Each day LivingSocial introduces a new, cool thing to do in your city — and give you a huge discount while at it.  Always traveling?  With this app you'll see every deal they're running in every city!  Use the deal map to check if you've purchased a deal at a nearby bar or restaurant and never clip another coupon again! (Simply access a deal on your iPhone or iPad and show it to the merchant!)
—————————————————————————————————————-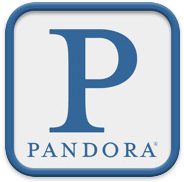 5.  Pandora – It's a new day and what better way to celebrate it than finding a new soundtrack for your adventure?  Pandora Radio is your own free personalized radio that you can use to stream music on your iPhone or iPad. Just start with the name of one of your favorite artists, songs or classical composers and Pandora will create a "station" that plays their music and new music like it.
—————————————————————————————————————-
You have the apps, now get out there and enjoy the weather and learn something new about your city!