Take out your wireless device. Read the last text message you sent or received aloud. Would reading or responding to that text message from behind the wheel be worth the risk of getting into a car accident or worse? The reality is that no message is so urgent that it is worth diverting attention from the wheel and risking lives in the process.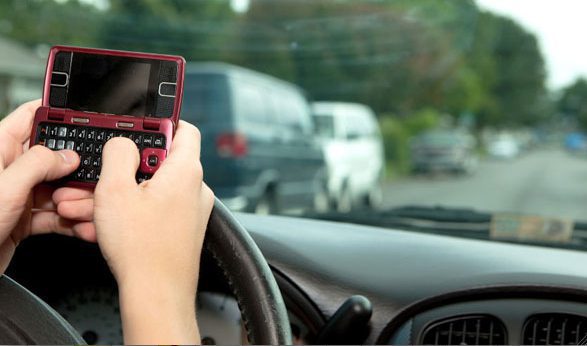 In the survey 1,200 teens revealed that while 97 percent of them know texting while driving is dangerous…
         43 percent admit to sending a text while driving
         75 percent say the practice is common among their friends
         77 percent of say adults warn against risks, but text & drive 'all the time'  
In today's digital age, teens and adults alike are staying connected by texting. For many, the allure of quickly reading and responding while driving can be tempting. According to the AT&T Teen Driver Survey, almost 90 percent of teens expect a reply to a text or email within five minutes or less. This becomes dangerous when the habit hits the road because drivers that text while driving are 23 times more likely to be in a crash according to the Virginia Tech Transportation Institute.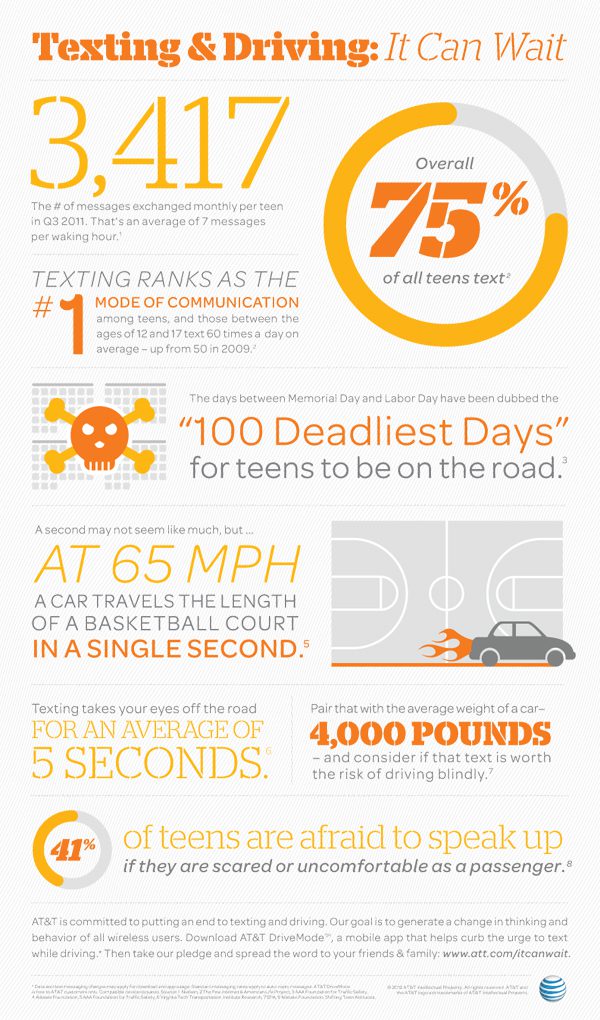 Will you reconsider texting and driving from now on?  Would you stop others from texting while driving?  Sound off below…