It's hard to believe that all-electric vehicles have been around for a decade, but ten years ago, Nissan introduced the all-electric Nissan LEAF to the world.  As the world's first mass-market electric vehicle that's paved the way for EVs around the globe, the 2021 Nissan LEAF has come a long way.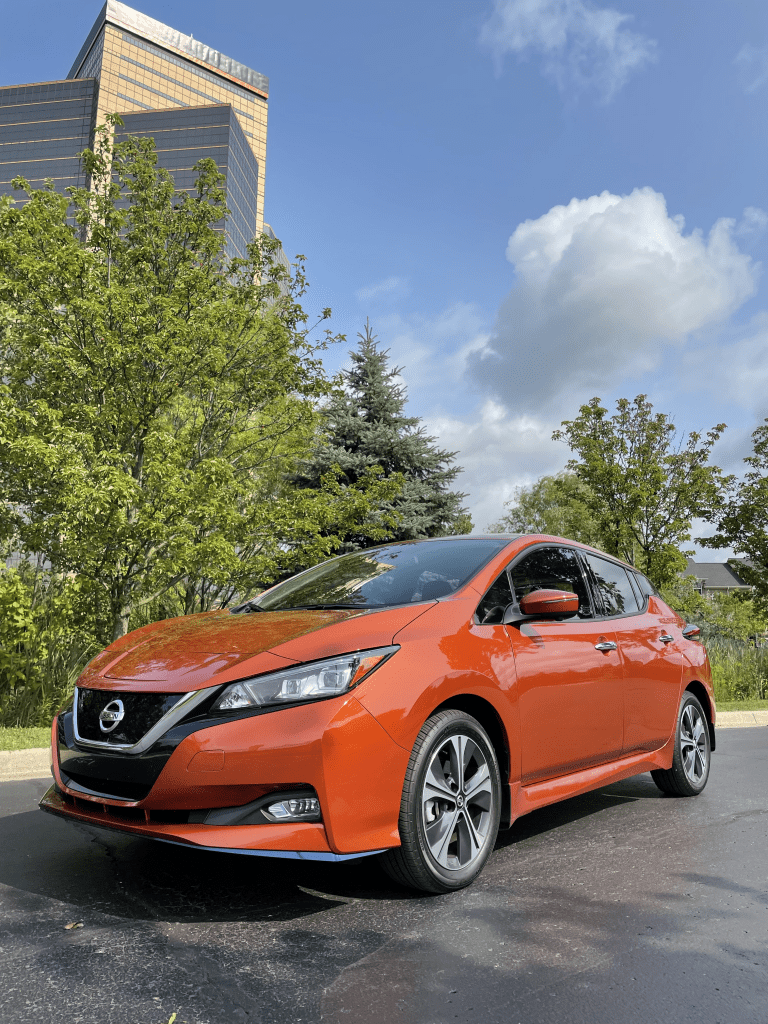 The LEAF has been one of the best-selling electric vehicles for the last 10 years, delivering style, 100% EV performance, and the technology necessary for our modern-day lifestyle. Stacked with a full-color 8-inch display with Apple CarPlay and Android Auto standard, the LEAF's sleek modern design was made with the driver in mind.  One of standout features is the streamlined and sporty silhouette which breaks the mold of what a standard EV should look like.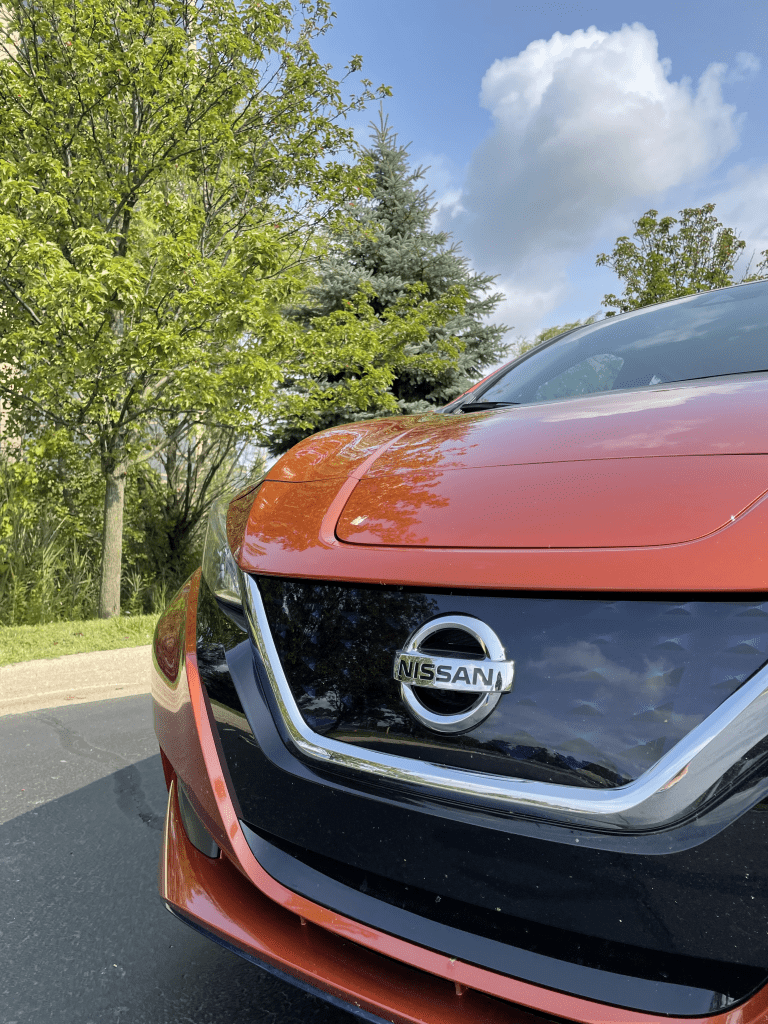 Upon first glance, looks can be deceiving.  Nissan's bold V-Motion grille with blue 3D mesh lets you know that this is an electric vehicle just in case the stylish coat of Sunset Drift ChromaFlair lead you to believe otherwise.  (I mean seriously, this flair of orange really made me feel like I was ready to star in the next Fast N Furious – Tokoyo Drift, not review a highly capable, industry-leading EV.)
While the majority of EVs focus their energy on the battery and performance, I was pleasantly suprised by the touches of detail, cabin space and cargo space inside.  The light blue suede accents and blue stiching was a subtle reminder that this is no doubt an electric vehicle. Of course you wound't expect to fit a ton of family, groceries and sporting equipment within the LEAF at once, but with smart manuvering of the folding rear seats, you'd be suprised at just how much you could fit inside.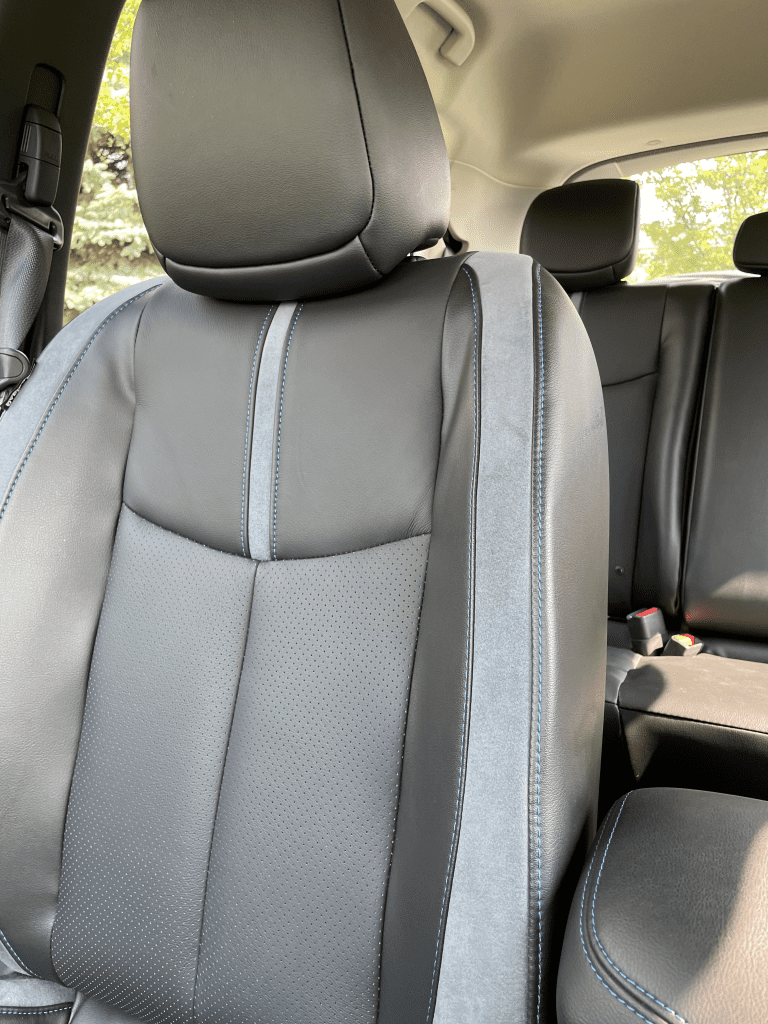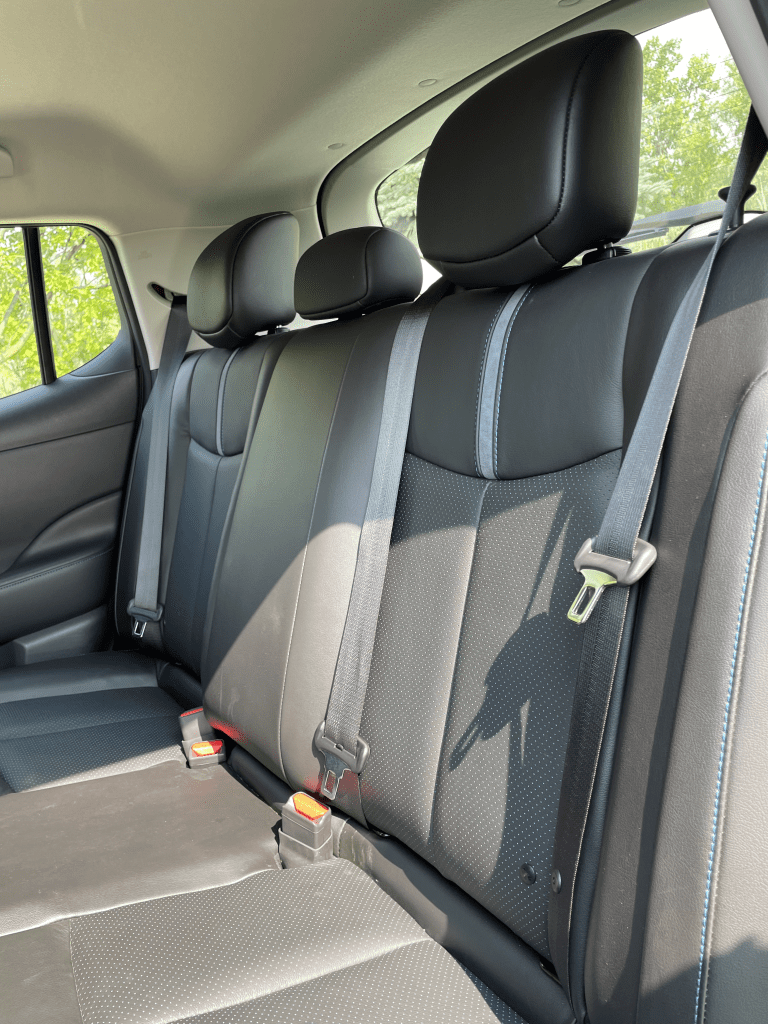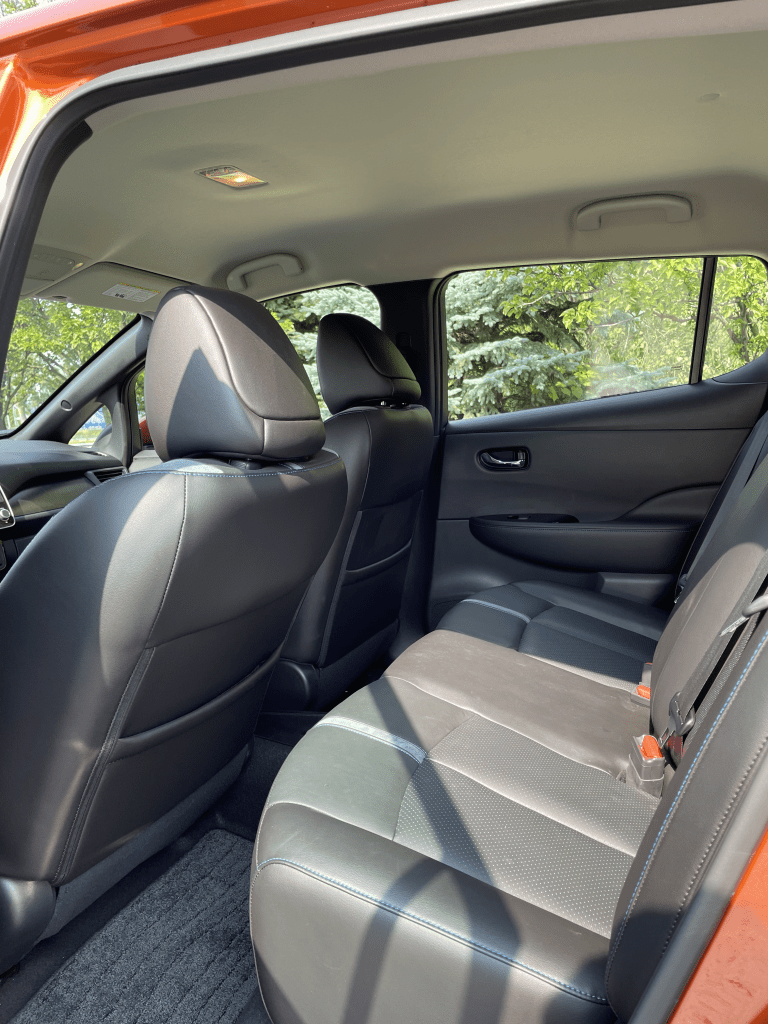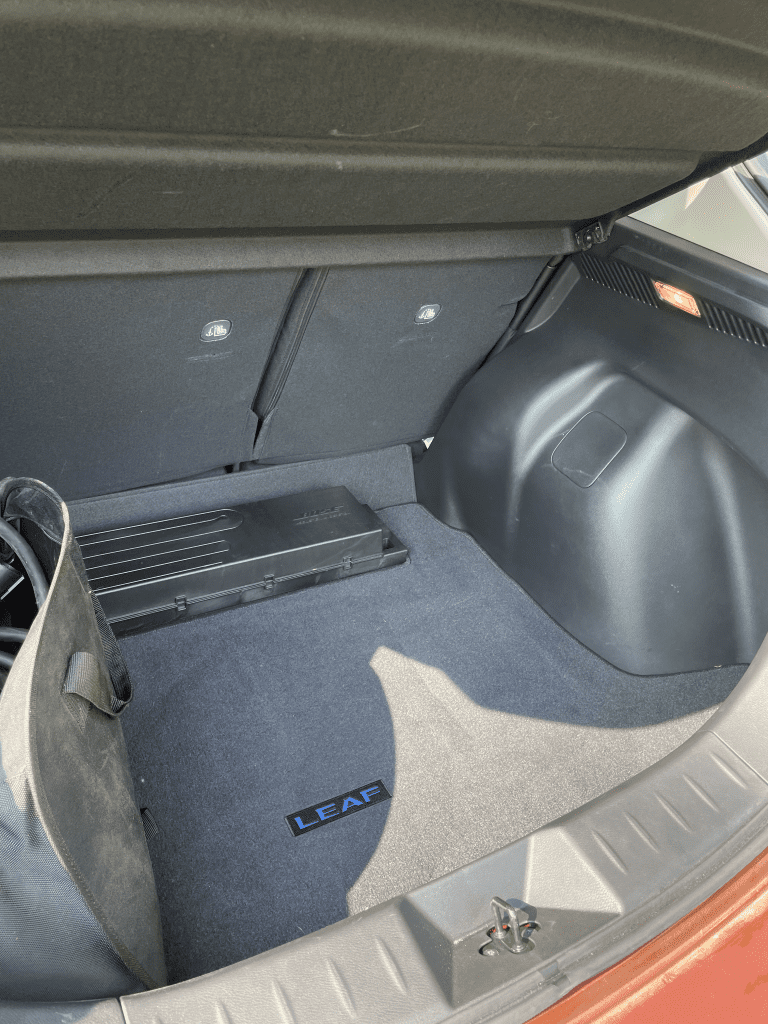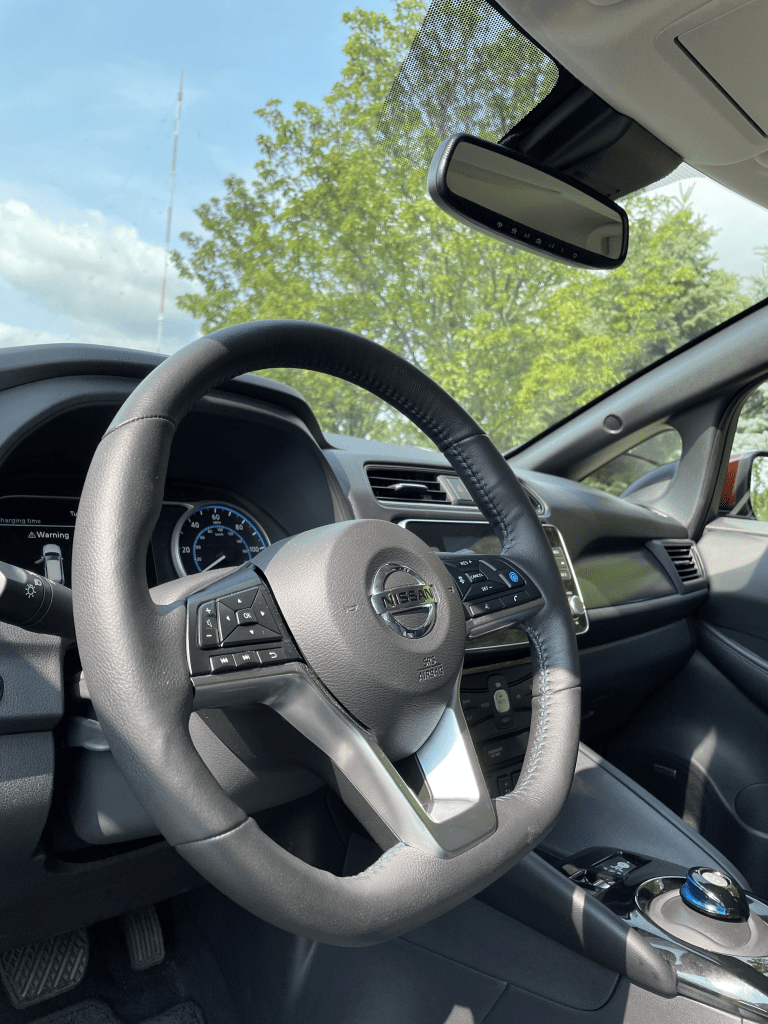 The Nissan LEAF offers two major technologies that are developed to make the EV driving experience easier. ProPILOT Assist feature is a hands-on driver-assist system that combines Nissan's Intelligent Cruise Control and steering assist technologies that will bring the LEF to a full stop and can resume speed in heavy traffic situations.  While the e-Pedal allows the driver to start, accelerate, decelerate and come to a full stop using only the accelerator pedal.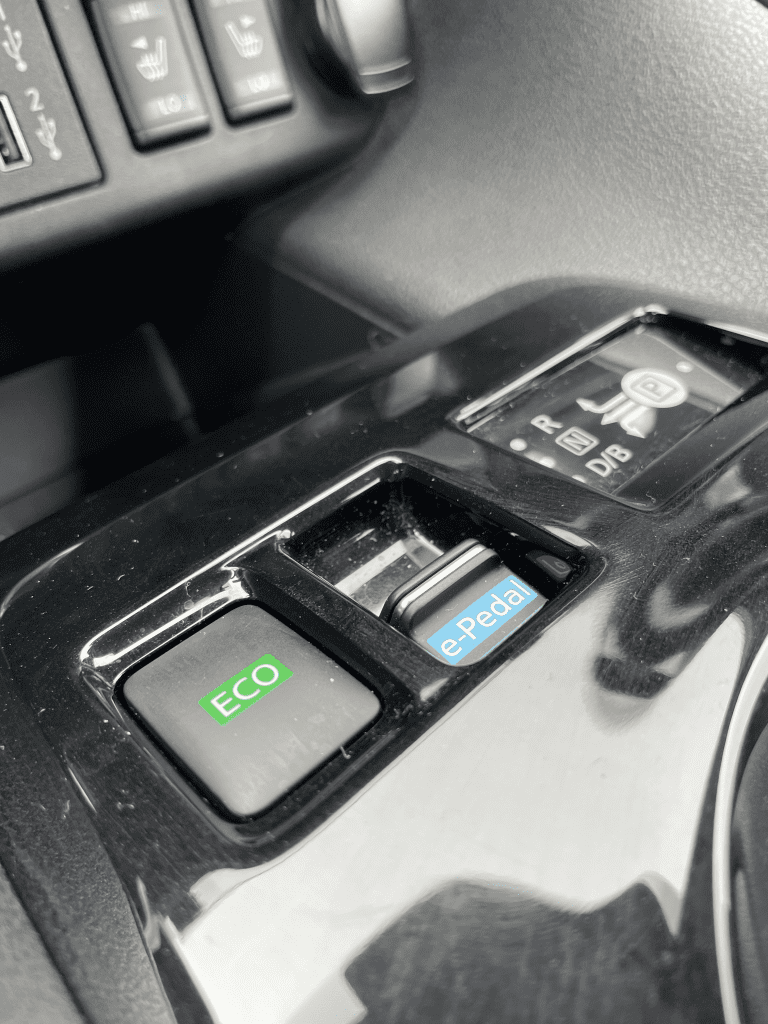 One of the biggest challenges I had during my test drive was getting used to the e-Pedal.  It's one of those features that I'm sure could be a game-changer if it's the only car you're driving, but if you happen to drive an EV one day, then a gas vehicle the next it could be challenging to get used to.
The Nissan LEAF SL Plus has an EPA range of up to 215 and is fast charging going from 0 to 80% in just about 45 minutes using the quick charge port.  Every 2021 Nissan LEAF is offered with a limited lithium-ion battery warranty covering the battery pack for eight years or 100,000 basically ensuring that your battery capacity level is intact and will keep you powered up and ready to go no matter what.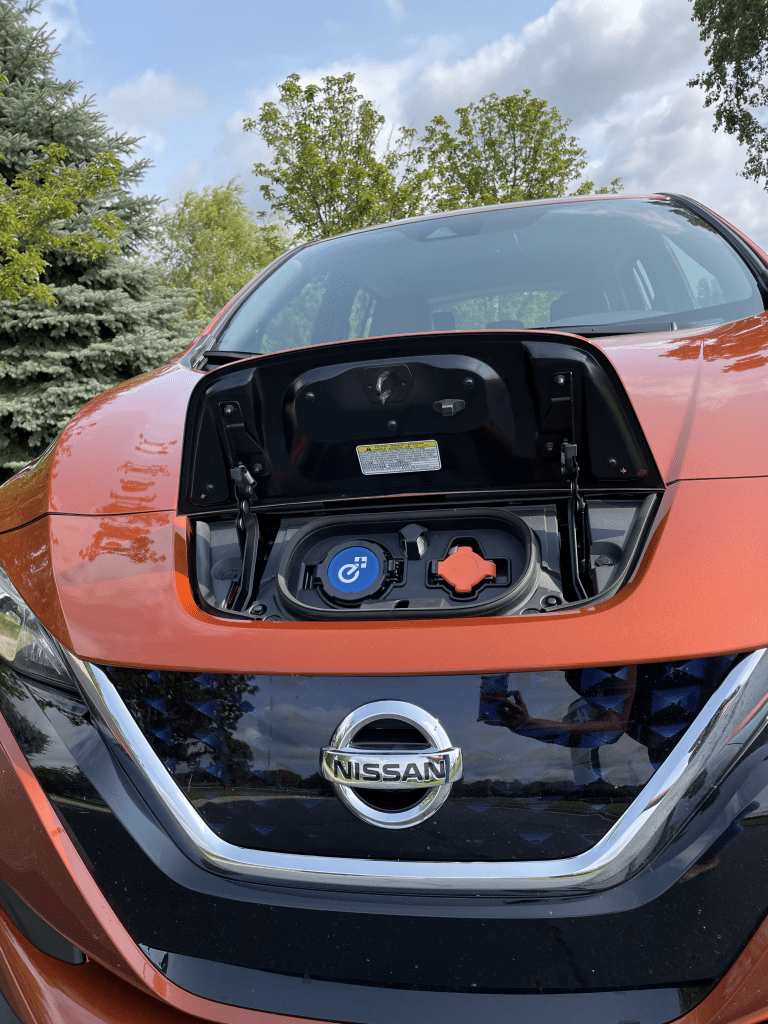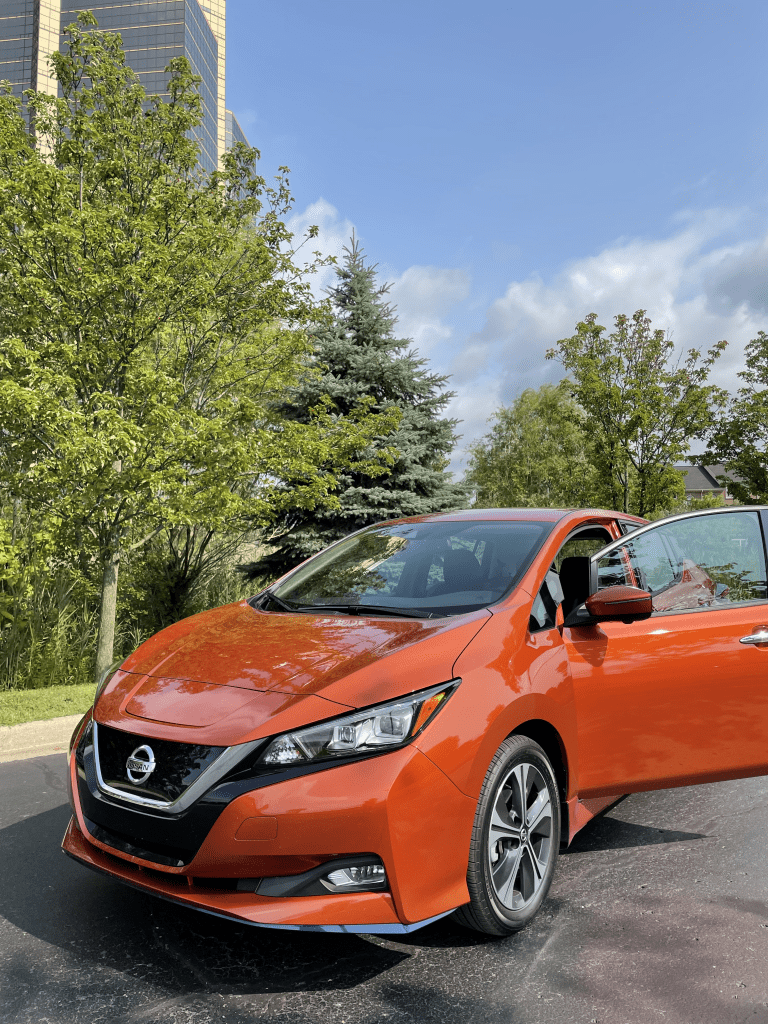 With several 2021 Nissan LEAF trim lines available, the base model LEAF S to the LEAF SL Plus you're looking at a range of $31,000 – $44,000.  For more information visit NissanUSA.com/LEAF