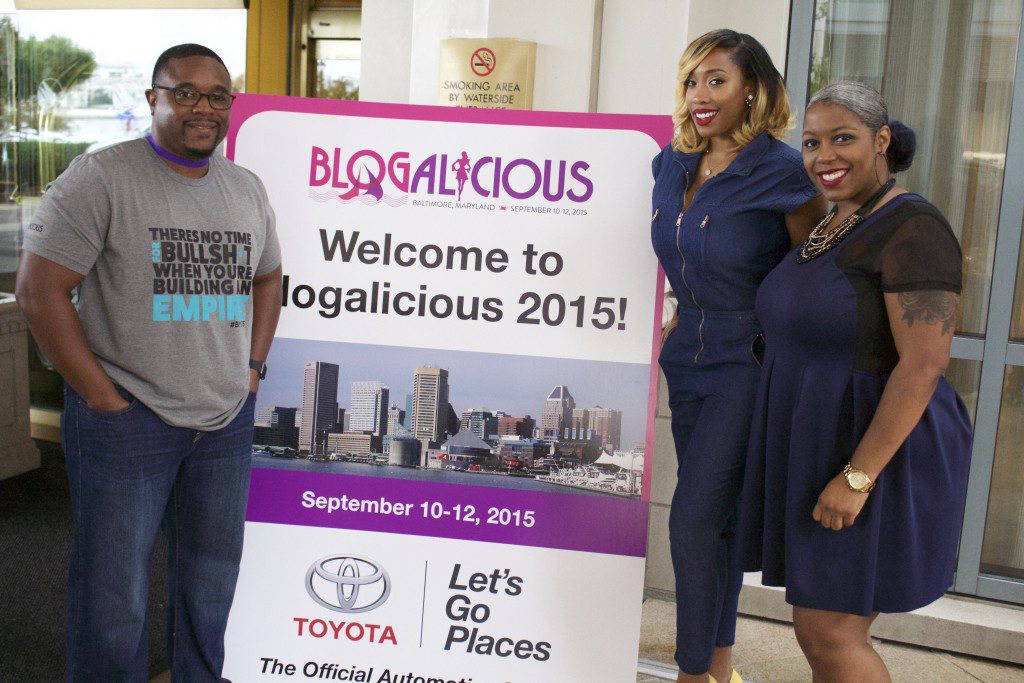 Blogalicous 2015 in Baltimore, MD with Terrence of BrothaTech.com and Ty of GorgeousinGrey.com.
Did you miss one of the most insightful blogging conferences of the year?  The Blogalicious "Build Your Own Empire" Weekend 2015 was action-packed three days in Baltimore, Maryland.  Armed with a  3-day itinerary filled with the who's who in the Blogosphere – Blogalicious "Build Your Own Empire" offered a weekend of learning, building and gathering resources to become better businesses as well as better bloggers.
As a sponsor for two years, Toyota recognizes multicultural bloggers as the voice of new media and partners with these social media influencers nationwide to build lasting relationships, promote the brand and help grow the multicultural blogging share of voice in the automotive space.
Upon the announcement of my participation as a speaker, I was also selected to serve as a Blogalicious 2015 Toyota Brand Ambassador. I've become very vocal about my passion to empower bloggers to think beyond "influencer status" and act as a brand.  So partnering with a brand like Toyota was a dream opportunity that pushed my Blogalicious experience to new heights.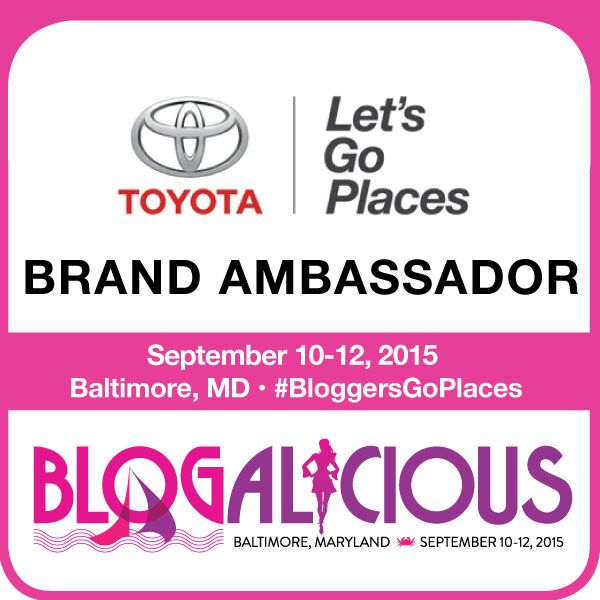 On Friday, September 11th  my "Billion Dollar Branding" panel co-hosted by Maya Elious, and Kailei Carr, empowered bloggers on the necessities needed to brand themselves for success.  Attendees learned about the importance of professional photos, personal branding statements and the art of cold calling, pitching and closing the sale.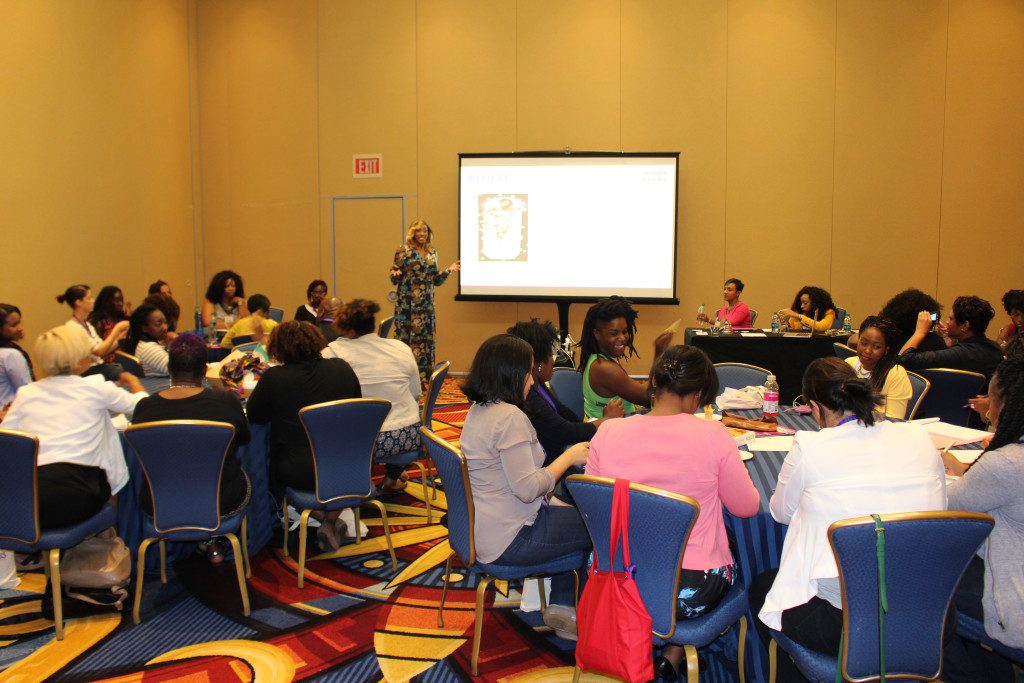 During my portion of the presentation, I made reference to some of television's modern day heroines like Olivia Pope, Cookie Lyon, Mary Jane Paul and Analese Keating.  Each popular television character has different characteristics that are necessary when cold calling, pitching, handling objections or closing a sale.  It was the perfect opportunity to introduce proven "Act Like A Blogger, Think Like A Brand" sales techniques and actionable tips to an audience that's ready to empower their brand at one of the most impactful blogging conferences of the year.
In addition to sharing selling tips on the "Billion Dollar Branding" panel on Friday, I had the illustrious pleasure of hosting Toyota "Help Desk" (office hours) where I assisted bloggers with one-on-one information, brainstorming and input on how to build, brand and monetize their blogs. During the "sold out" session, I spoke with bloggers of all skill-levels and industries to define areas of branding and improvements.  It was an opportunity to assist others, but it also helped me in so many ways too!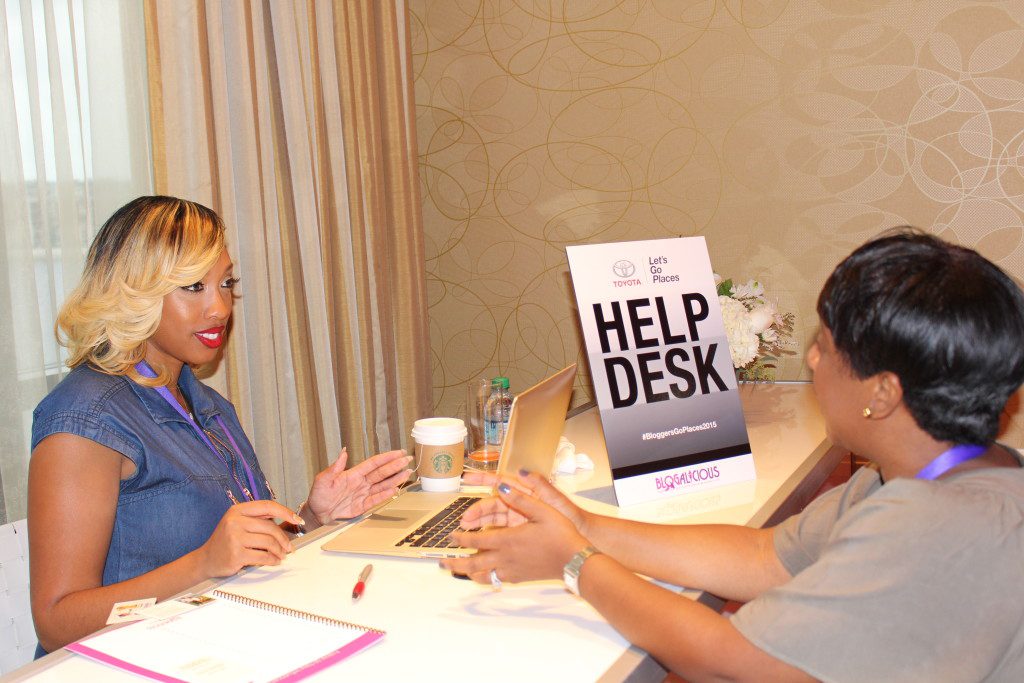 Brainstorming, problem solving and creating solutions has always been a part of the entrepreneur journey that I've enjoyed most.  So the opportunity to help so many others, while sharpening my skills and applying the same ideas to other areas of my brands was definitely a bonus!
From identifying revenue streams, creating partnership target lists, developing sales calendars and structuring weekly/monthly budget goals – we got to dig deep into the business of blogging.   There was so much sharing and building during the Toyota "Help Desk" that we extended the hours to accommodate and ensure that everyone walked away with a plan and action steps on how to "Act Like A Blogger, Think Like A Brand." [Sign up for your FREE eSales Guide HERE]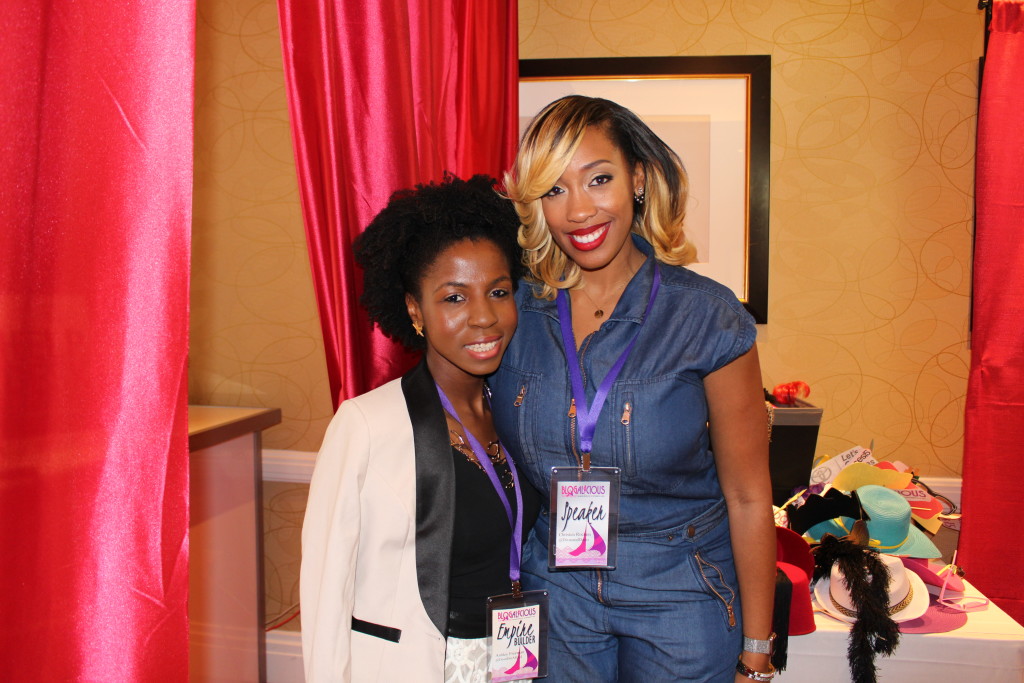 As a veteran entrepreneur and experienced blogger, it's easy to fall into a blogger conference rut.  But thanks to the A-List of speakers, activations and experiences that Blogalicious 2015 "Build Your Own Empire" cultivated in Baltimore, this was an amazing and re-energizing experience that I'll never forget! Thanks Blogalicious and Toyota!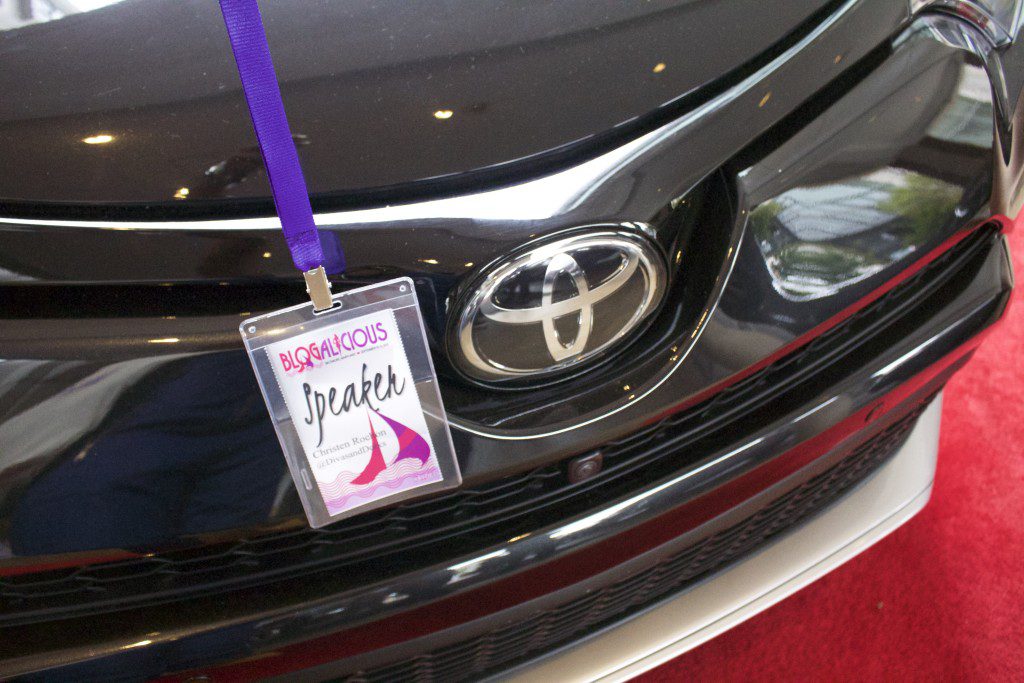 Disclosure:  This is a sponsored post by Toyota. All reviews and opinions expressed in this post are unbiased and based on my personal view. 
Comments