Disclosure:  This is a sponsored post by Autotrader. All reviews and opinions expressed in this post are unbiased and based on my personal view. This prize was provided by Autotrader, but Autotrader is not an administrator or connected in any other way with this contest [or sweepstakes, or giveaway as applicable].
There are just some days that you want to jump in your ride and escape the daily stresses of school, work and responsibilities. There's nothing quite like a long relaxing ride to help clear your head and refresh and restart your mind for the day. But what if you don't have a car to call your own? What if you're one of the millions that dread the car shopping, negotiating and buying experience? What if I told you Autotrader makes the experience of shopping for your next car a breeze? They call it Drivetastic.

Say hello to the fresh idea of making car-shopping fun! Autotrader has one of the largest online inventories with the most powerful search tools, all to help you find that one car that makes you feel downright…Drivetastic. (That's right: Drivetastic!) Autotrader allows you to receive alerts on your phone and even gives you the ability to search by car feature (ie search for a car with heated seats).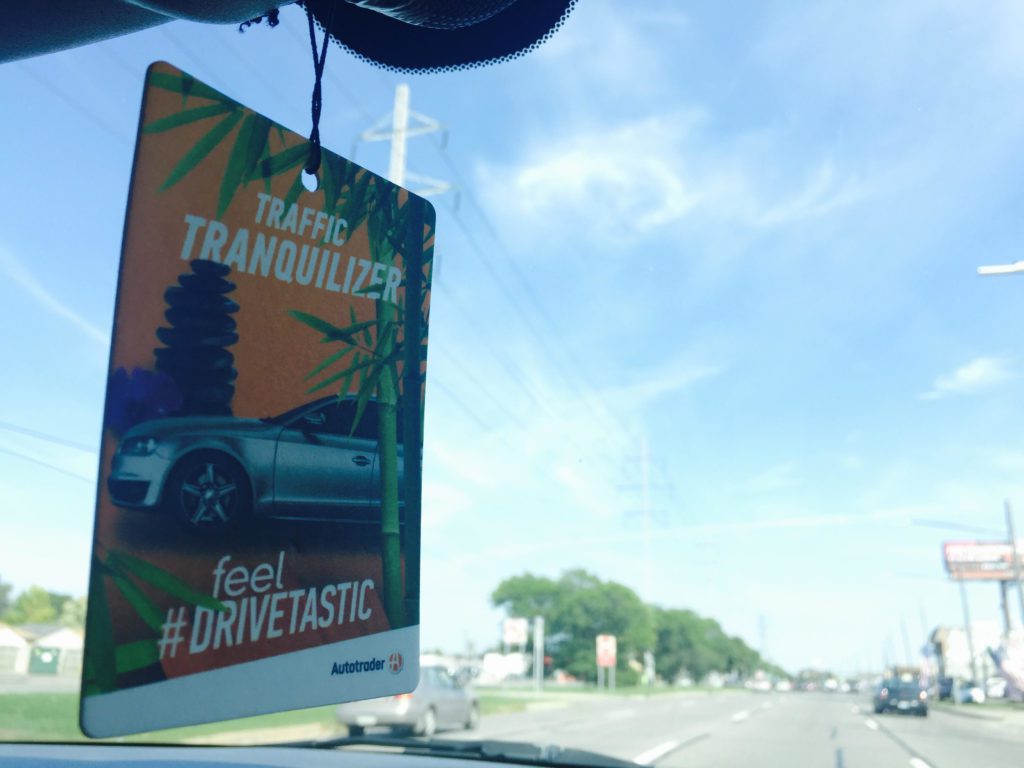 No need for rush hour traffic angst with the bright and bubbly scent of "Traffic Tranquilizer".
Autotrader is an easy-to-use car shopping website that puts you in the driver's seat when it comes to finding the perfect car, creating a drivetastic feeling. They've created 5 custom air fresheners to help preserve, heighten, and commemorate the drivetastic feeling and we're giving you a chance to win an amazing giveaway!
With amazing scents like "The Pacifier" to soothe road trip tantrums for kids of all ages to the summer extending scent of surf, sand and sunshine with "Endless Sunroof" and even the sweet and spicy scent of love with "Tailpipes of Passion" these scented air fresheners are sure to be a hit in your car this season!
To celebrate Autotrader's Drivetastic experience, we're giving one lucky reader the chance to win a prize pack of Drivetastic custom air fresheners and a $200 AMEX Gift Card. To enter, you must follow @Autotrader_com @DivasDriveHeels and tweet the following message for your chance to win!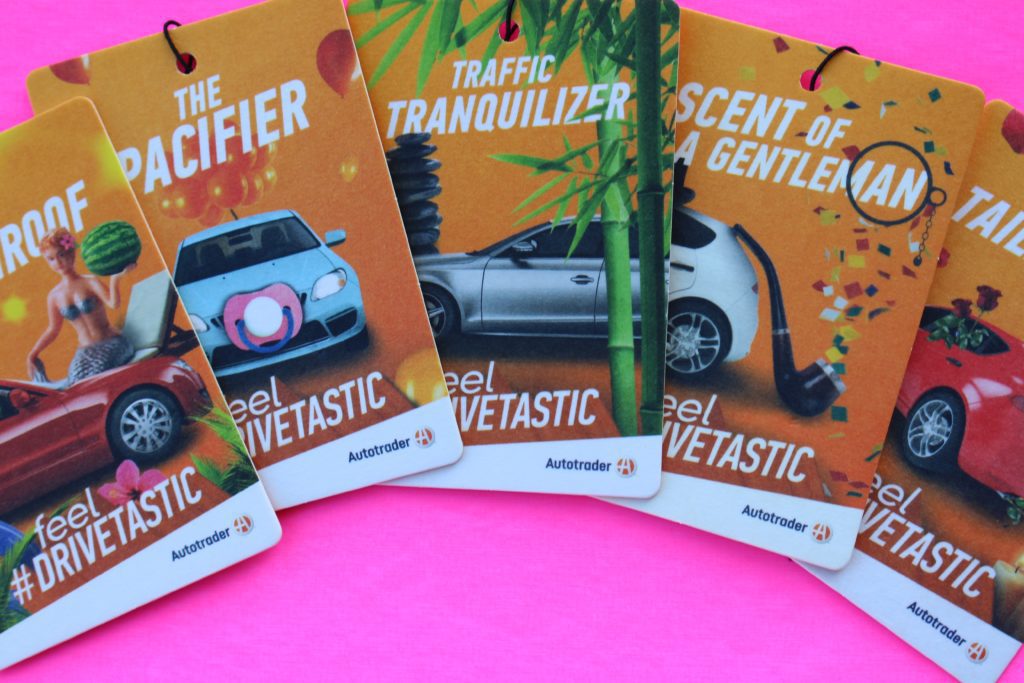 "I just entered to win a @DivasDriveHeels @Autotrader_com #Drivetastic prize pack + $200 AMEX gift card! You can too!"
a Rafflecopter giveaway
UPDATED: CONGRATULATIONS Renee Matthews – YOU'VE WON!
Want to learn more and get started on your Drivetastic Autotrader experience, get social with Autotrader on Twitter, Facebook and Instagram and shop for your next fresh ride on FeelDrivetastic.com and Autotrader.com.
Comments