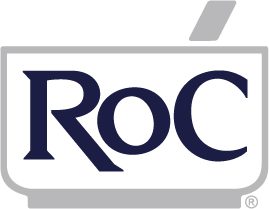 Remember last month when I received a beauty-filled skin package and Ray Ban shades from RoC® Skincare And Duane Reade?  It was a great introduction to the line up of  RoC® Skincare products that you can find at your neighborhood Duane Reade.  Last week, a host of beauty mavens and skin socialistas were treated to a personalized shopping experience and beauty event hosted by RoC® Skincare and Dr. Debra Jaliman.
During the event, attendees were treated to a wealth of skin knowledge and beauty tips for optimum eye care and skin health.  Discover a few of my favorite skincare tips from the Duane Reade and RoC® Skincare event below.
RoC® Skincare & Dr. Debra Jaliman #Eyes4NYC Beauty Tips:
Keep It Simple:  During the morning and evening, simply add eye creams to your beauty cleansing routines.
Never skimp on RETINOL and SUNSCREEN…it'll do your skin good!
Retinol improves the appearance of crows feet, wrinkles and fine lines – its a very important ingredient for skin health and elasticity.
Blondes may have more fun, but they also show early signs of skin aging earlier than others.  There's no better time to start better skin care than now.
Put your skincare products in the refrigerator to extend the life of the product.
Make sure your skincare products includes Retinol and moisturizer to protect your sensitive skin (especially around the eyes!)
Wash your face with a cotton round instead of your bare hands and fingers.
Don't use too much product… just a small dab goes a long way.
Wear sunscreen everyday (even on rainy days!) The sun is always beaming damaging rays and you need to be protected all the time!
Your skin automatically repairs itself when you sleep, so get those 8 hours in and do your skin some good!
Disclosure:  I am a member of the Collective Bias® Social Fabric® Community. This shop has been compensated as part of a social shopper insights study for Collective Bias® and Duane Reade. #Eyes4NYC #ad #cbias #SocialFabric.  To find RoC® Skincare products at your closest Duane Reade, check out their store locator online. The team behind @DuaneReade on Twitter and Facebook are always helpful and for more information on the finding RoC® Skincare for your new beauty routine use the hashtag #Eyes4NYC and #cbias to see how others are using RoC® Skincare today.
Comments