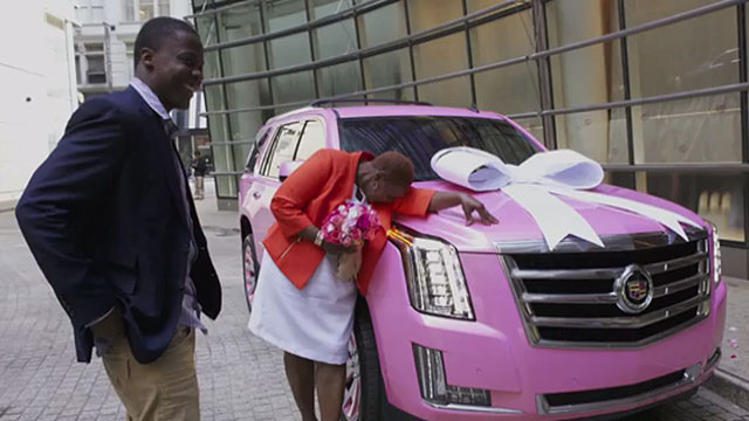 Teddy Bridgewater's life is about to change FOREVER.  With the NFL Draft taking place soon, this NFL prospect made good on a promise he made as a child.  When Teddy Bridgewater was in the 3rd grade he promised his mother, Rose, he'd get her a Pink Cadillac Escalade when he became a professional football player. After a lot of tears and hard work, Teddy made good on his promise. Watch their story in a new short film directed by Spike Lee.
Bridgewater's mother was diagnosed with breast cancer in 2007 and currently the disease is in remission. Their family story was recently featured in a documentary produced by Spike Lee and aired on "Good Morning America" on Tuesday.
After highlighting Bridgewater's youth and high school football days in Miami, Murphy eventually had a meal with ABC's Robin Roberts, who is a breast cancer survivor. Bridgewater later escorted his mom away from the table to present her with the gift he promised years ago.
Comments