Screw healthy water, owning a basketball team or even a tv network… 50 Cent, Jay Z and Diddy's got nothing on the baller plane as Dr. Dre.  Apparently, Apple is this close to buying up the Beats brand – which wold make Dr. Dre a BILLIONAIRE.  Find out how much he could make off the acquisition below.
According to TMZ,  Dr. Dre could be days away from being the first rapper turned BILLIONAIRE … thanks to a mega-deal for Apple to snatch up his Beats Electronics brand.
Apple will reportedly buy Beats for a whopping $3.2 BILLION — and since Dre and Interscope honcho Jimmy Iovine created the brand … it's a safe bet they will walk away with a huge chunk of that cash.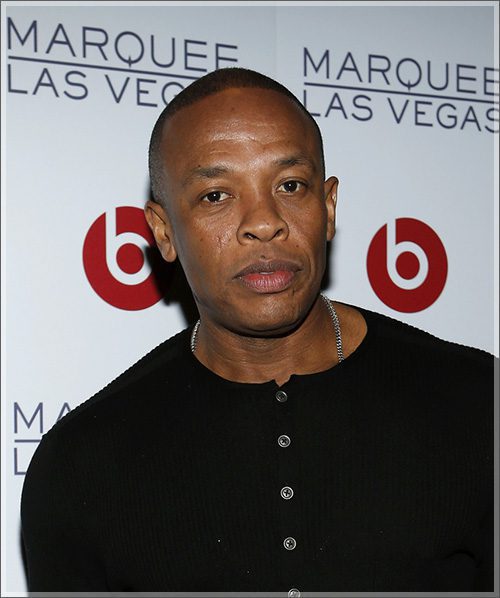 Dre and Jimmy started the brand back in 2008 with headphones — but now they're also making bank off speakers, car audio systems, and a streaming service.
The deal could close next week … and would be Apple's biggest acquisition ever.
Dre came in #2 on Forbes' most recent list of hip hop's wealthiest artists — with a net worth of $550 million … while Diddy was #1 at $700 million.
It's still unclear what Apple will do with Beats, but its focus seems to be on the company's new music streaming service rather than its popular headphones and speakers. We may also see Beats Audio technology integrated into Macs and iOS devices in the same way that it has in HP laptops and smartphones from HTC.
Comments