What comes to mind when you think about the Cadillac brand? The iconic brand has always been culturally significant as a beacon of luxury and style. Now, with the acclaimed Super Cruise driver technology you can add the title of technology titan to the 2021 Cadillac Escalade marquee.  Check out more details below.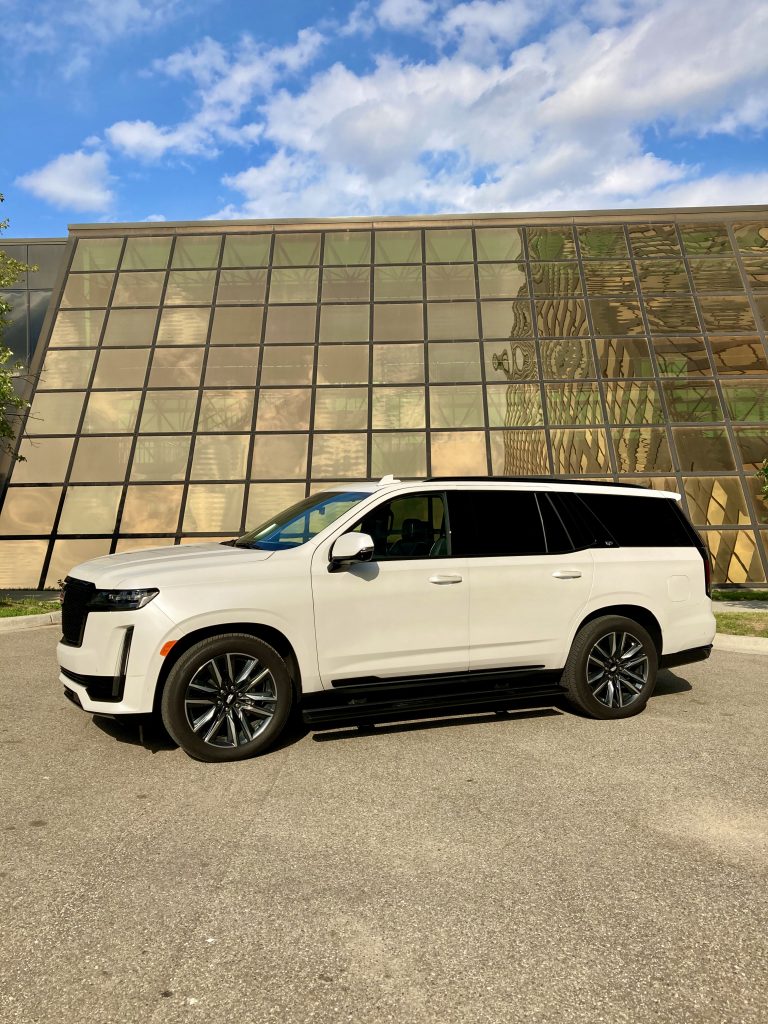 All About Technology
As someone that loves technology, I believe when driving it's important to have smart tech that enhances the driving experience, not distracts from it. The Cadillac Escalade has an industry-first display, delivering displays that rival 4k televisions. It's essentially a cockpit filled with tech. The infotainment system includes a total of three screens: a 16.9" touchscreen, 14.2" instrument cluster, and a 7.2" additional screen. All are crisp, easy to navigate, and responsive. Using Apple CarPlay and wireless Android Auto is easy, accessible, and customizes the driving experience based on your preference.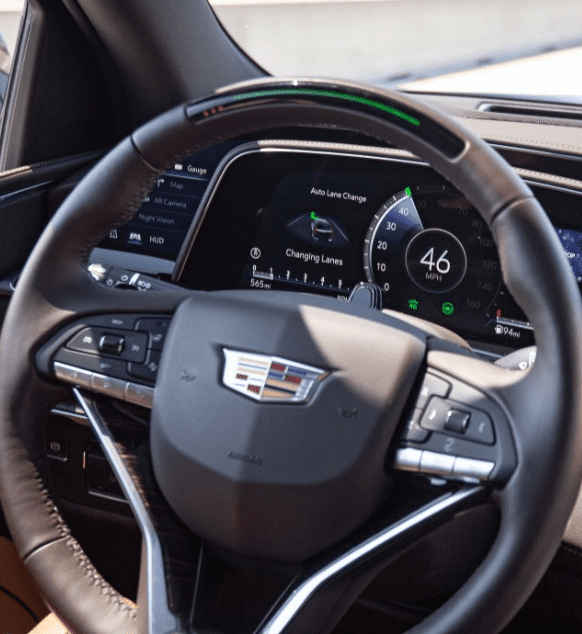 Super Cruise is a game-changer for long trips on the road. It's a hands-free driving experience that uses a medley of cameras, sensors, and more that allows you to relax a little more on the road. Using adaptive cruise control and monitors on select highways and roads, the Super Cruise feature allows drivers to drive hands-free.
The all-new Augmented Reality-enabled navigation uses live street views with directional overlays to enhance driving direction while the Surround Vision feature employs four exterior cameras providing a bird's eye view of everything around the vehicle. This Escalade even has Night Vision that uses infrared technology to enhance the detection of pedestrians and large animals.
You can't leave the passengers out of the tech-infused driving experience either. The new rear-seat entertainment features including a 12.6 touch display with navigation offering limitless entertainment options of gaming, music, and movies. It even allows back seat drivers the option to suggest destinations via the navigation screen directly to the front navigation screen for the driver to accept or decline.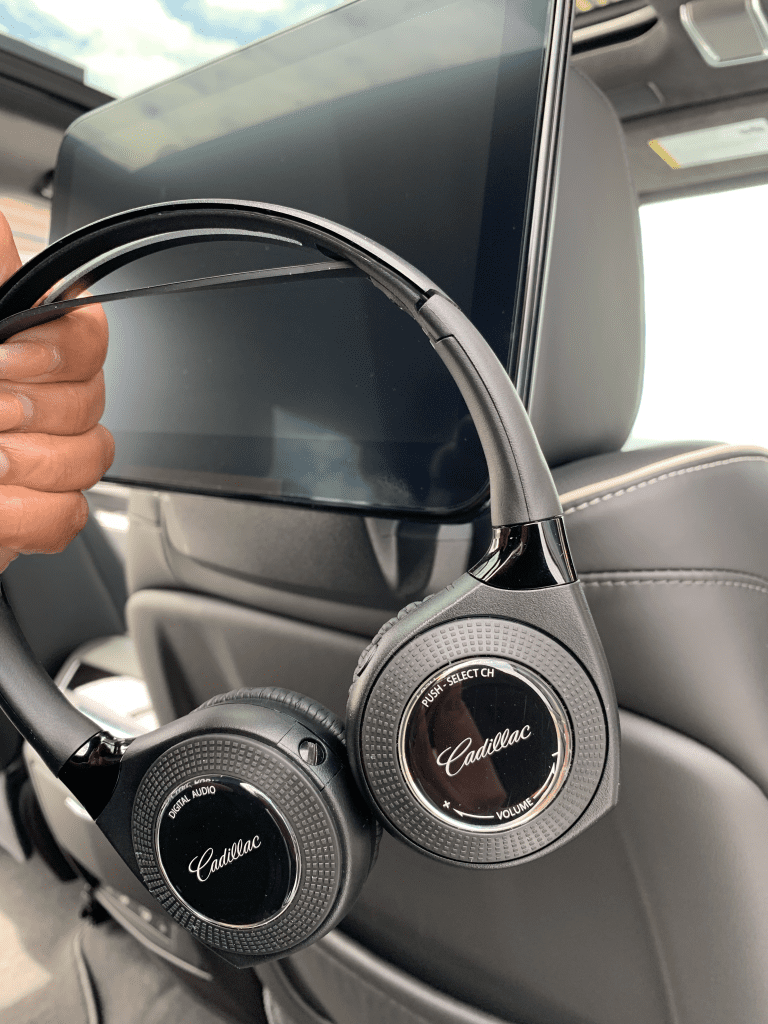 Luxury Factor
Cadillac is synonymous with luxury, and with the finest details like soft-touch leather, premium wood, and stylish suede trims, you immediately recognize the opulence that is the Cadillac Escalade. There's no question that once you're inside the driver's seat, you're entering a crème'de la'crème experience. The AKG Studio Reference sound system offers a whopping 36 speakers, including two within the driver headrest. It's an audiophiles' dream offering a spatial audio experience that puts you directly in the center of it all.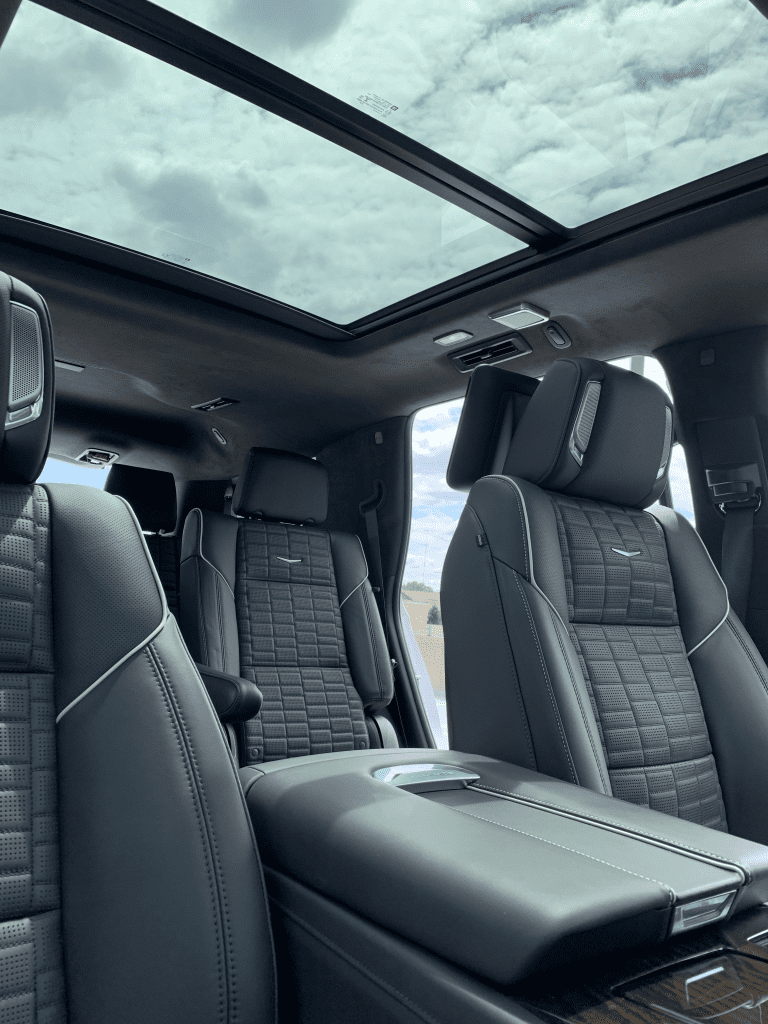 Style And Substance
If you're looking to do a lot of traveling and care about fuel efficiency, you'd want to take a look at the Cadillac Escalade since it gets 21 MPG City and 27 MPG Highway, unheard of for a vehicle in this class.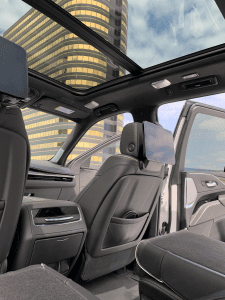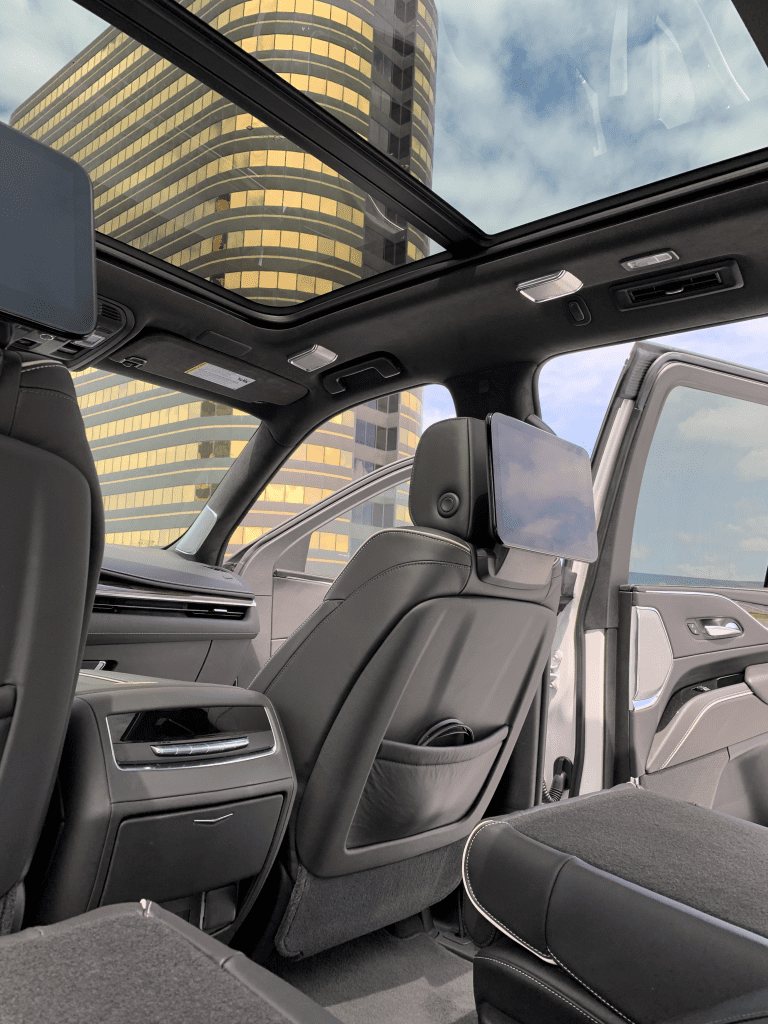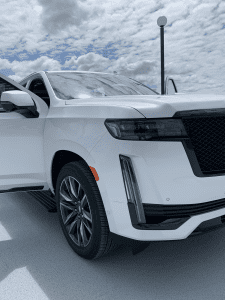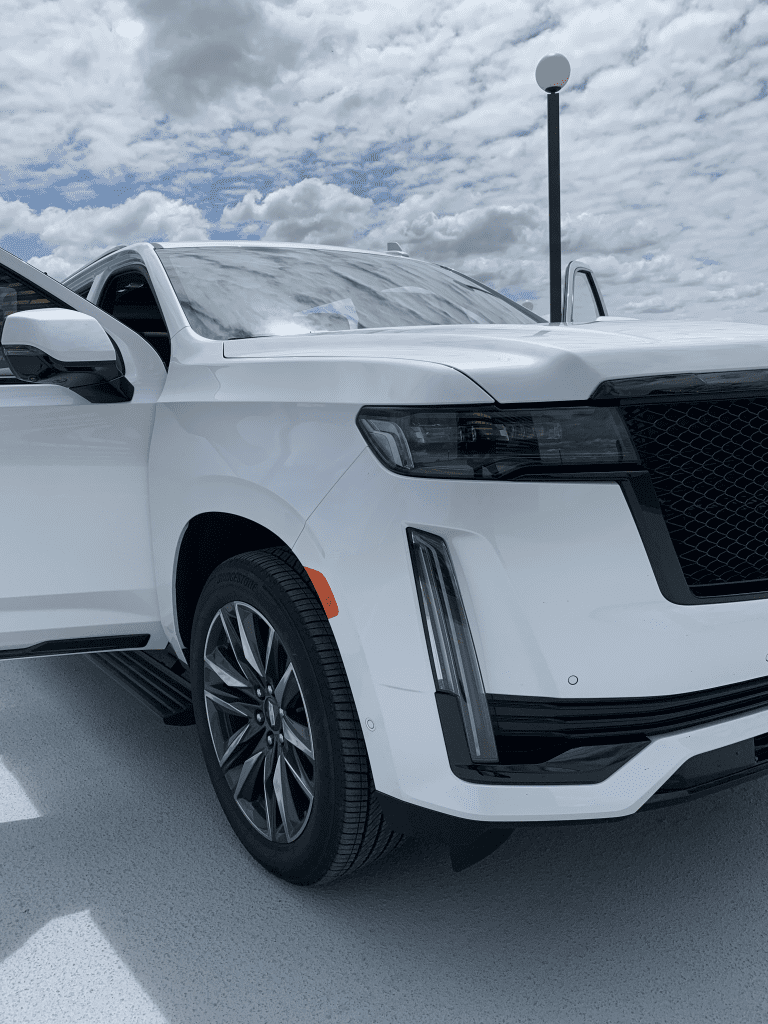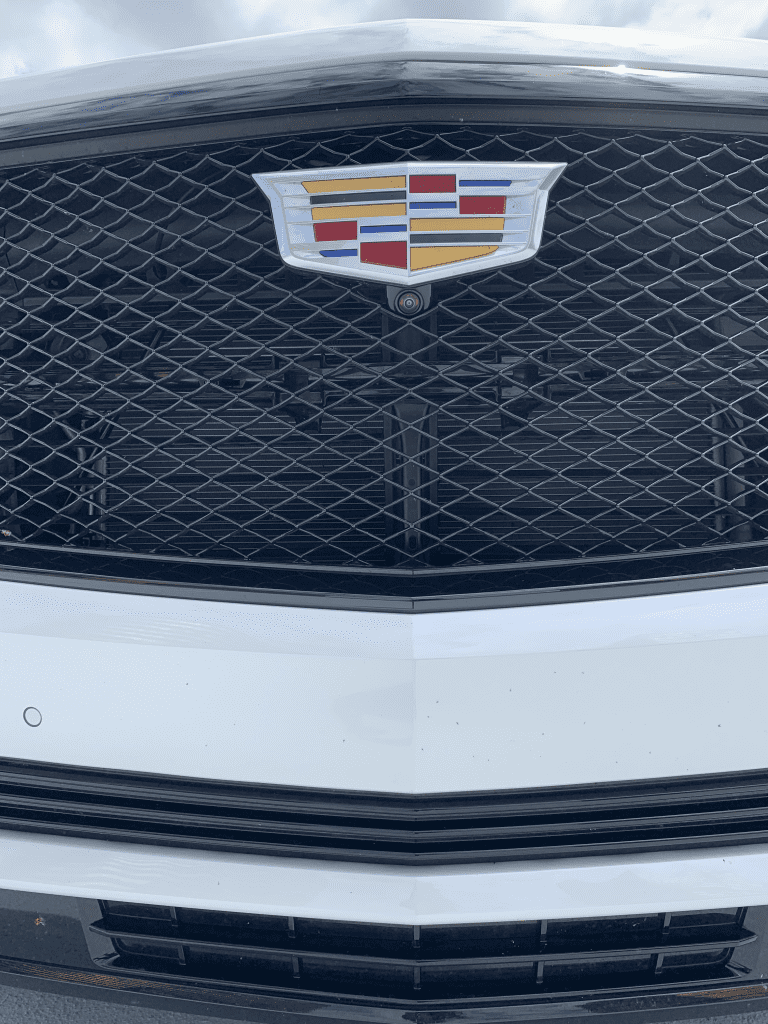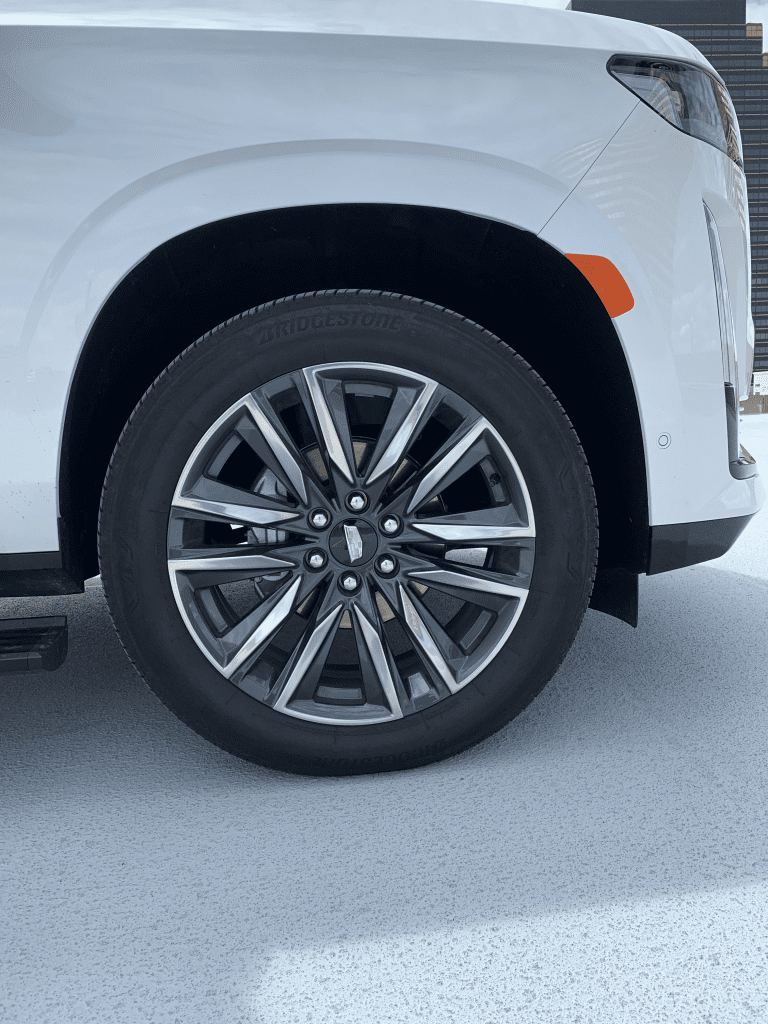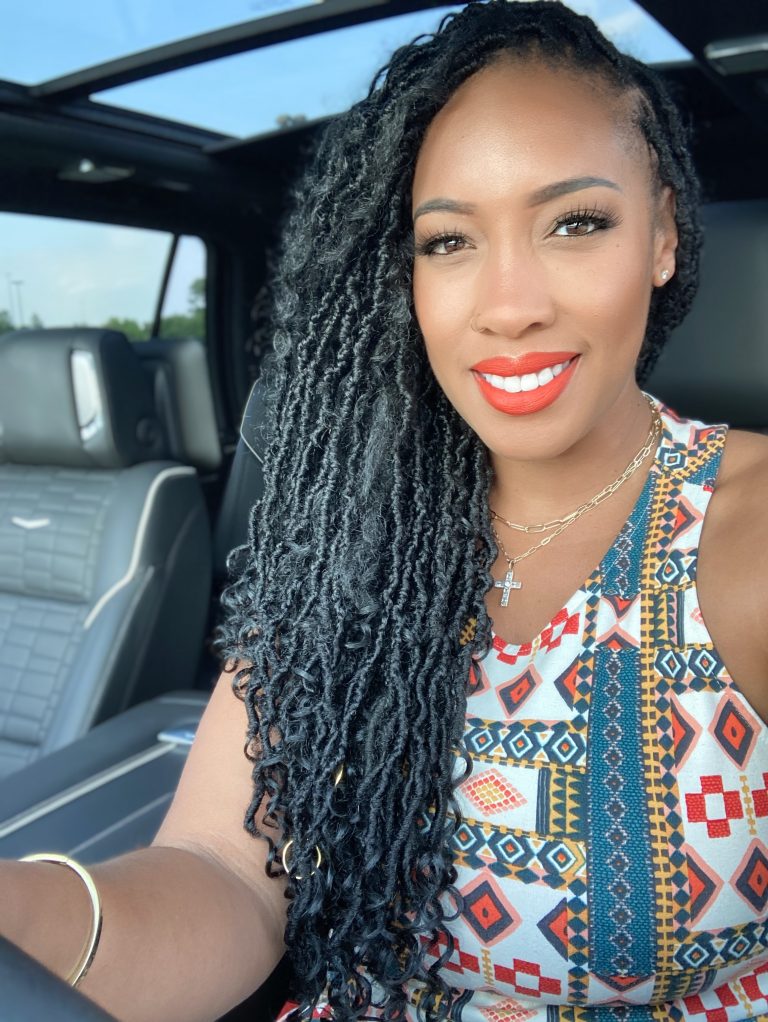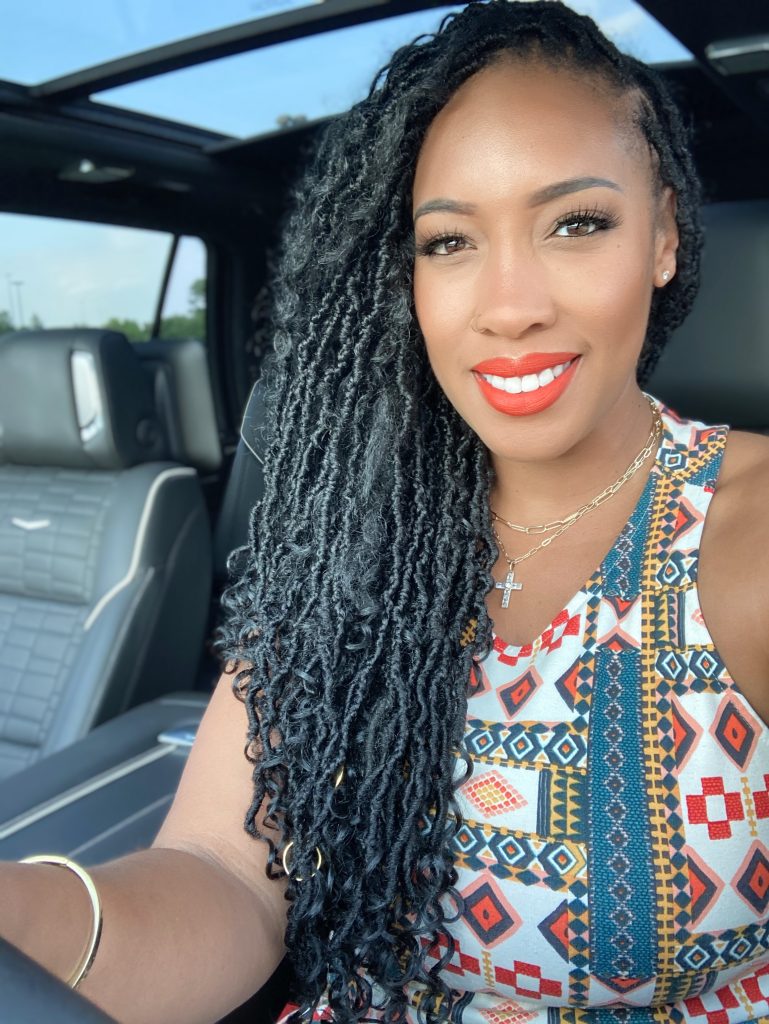 Filled with plenty of technology and style within a massive frame, this Cadillac Escalade isn't for everyone. The 2021 Cadillac Escalade Platinum with Super Cruise is ideal for anyone that loves a spacious, tech-filled, elite driving experience with deep pockets that can handle the hefty price tag of $113,065. For more details visit Cadillac.com