Tired of all the games on your tablet? Try a new game based on a popular show. Starz Digital Media Fuel Entertainment today announced the launch of "Da Vinci's Demons: The Apprentice", a brand new iPad game that immerses players in a historical adventure featuring more than 50 mind-boggling puzzles.  Since the show was such a hit, fans would be psyched to play this game.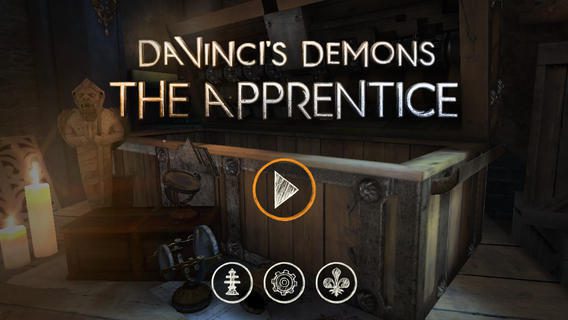 Download the Da Vinci's Demons: The Apprentice App on iTunes HERE
You can download season one of  Da Vinci's Demons on Apple iTunes HERE
Da Vinci's Demons: The Apprentice Game Storyline:
Much work needs to be done in Leonardo Da Vinci's workshop – but the master has left town on urgent business – leaving YOU to complete his work. Play as Da Vinci's Apprentice and complete his inventions from blueprints left on the workbench.
*Your wits and creativity will be challenged as you work to complete Da Vinici's masterpieces. Do you have what it takes?
Here's some info about the game:
Using Multi-Touch touch-screen controls and gestures, players will solve puzzles and assemble inventions using a variety of technologies of the time, including gears, belt transmissions, bellows, pneumatic pipes, lenses and mirrors. The machines will also have an explorative dimension as players investigate the devices to find secret compartments containing hidden items, esoteric codes scratched on the surface, and switches that activate hidden functionality. A walkthrough mission and hint system will guide the player from basic mechanical principles through to an understanding of more sophisticated applications. As players advance, a trophy and scoring system will keep players hungry for their next discovery.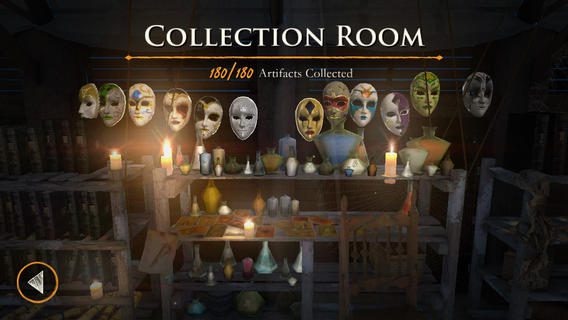 The "Da Vinci's Demons: The Apprentice" App is available in the United States and Canada for $2.99 exclusively from the Apple App Store for iPhone, iPad and iPod touch.
Download the Da Vinci's Demons: The Apprentice App on iTunes HERE
You can download season one of  Da Vinci's Demons on Apple iTunes HERE
Da Vinci's Demons: The Apprentice Game Features:
-Over an hour of custom video clips from the creator David S. Goyer, Historian – Dr. Findlen of Stanford, and deleted scenes
· Real inventions – build five (5) of da Vinci's most popular machines, including a crossbow, an astrarium, and a diving helmet
· Sixty (60) levels to master – each invention is packed with twelve (12) challenging levels that will test your wits and creativity
· Bring out the collector – more than 150 artifacts to collect and fill your Artifact Room
· Retina display support
· Game Center integration

"Series creator David Goyer did such an incredible job weaving historical accuracies and da Vinci's multitude of talents into the hit STARZ Original series," said David Katz, Vice President of Digital Media at Starz Digital Media. "We see great opportunity extending the experience to iPhone, iPad and iPod touch. Da Vinci's inventions always felt like a great jumping off point for a gaming experience and we can't wait for the fans to get their hands on this one."
Check out the Da Vinci's Demons: The Apprentice Trailer:
http://youtu.be/u45DRdb7hNQ
Comments