#ChevyUrbanStyle Takes Over Miami With #VJMediaMixology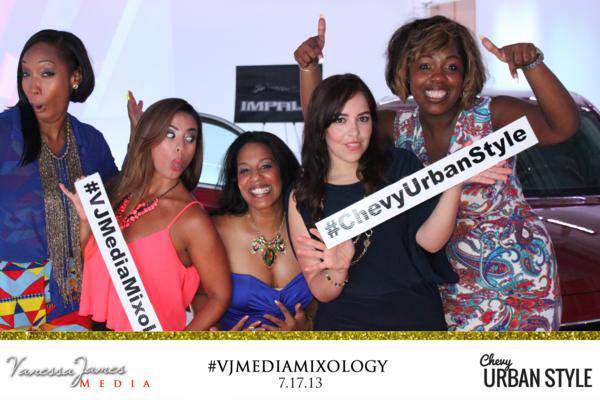 On Wednesday, July 17th Miami style took it up a notch with the new Chevy Impala at the 2nd Annual VJ Media Mixology event hosted by Vanessa James.  An evening of bloggers, media personalities & artists including Jewel Figueras, Teedra Moses and more partied the night away at LMNT in the heart of Miami and were treated to a Miami Swim Week sneek peak show featuring designs by Lila Nikole.
Check out a few photos and video of the #VJMediaMixology with #ChevyUrbanStyle below.
video via SteadyImage Multimedia
photos via 5 SUR 5 entertainment tv show / Ed Noel
For more on Vanessa James and #VJMediaMixology visit http://vanessajamesmedia.com
#ChevyUrbanStyle
#VJMediaMixology
About the all new 2014 Chevy Impala:  Vision is the cornerstone of good design and at the core of fearless innovation. The all-new 2014 Impala is proof of that, combining superior materials with meticulously crafted technology. Its bold stance and sculpted lines combine form with function to please the eye and effectively command aerodynamics for a smooth, dynamic ride. The interior is transformed into an environment of sophistication and authenticity featuring premium materials thoroughly crafted with masterful technique resulting in superior finish in every detail. Engineered for excellence. Designed for drivers. The 2014 Chevrolet Impala is a stunning reinterpretation of the premium sedan.  Visit Chevrolet.com for more.
Comments