Were you a summer school lunch kid like me?  Do you know a low income family that could use in-home internet access and an affordable netbook to get ready for the school year?
As it was announced during last month's Blogging While Brown Conference, Cable and Internet provider Comcast is launching a new program to offer discounted Internet service and computers to low-income families.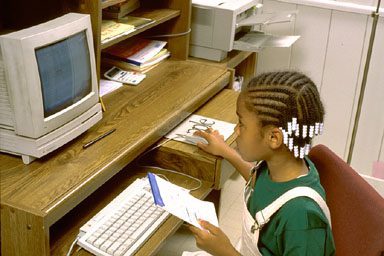 The program, called Internet Essentials, will "provide low-cost access to the Internet and affordable computers as well as digital literacy training to families with children who are eligible to receive free lunches under the National School Lunch Program," according to the company's blog.
Internet service provided through Internet Essentials features download speeds of up to 1.5 Mbps and upload speeds of up to 384 Kbps.
The plan costs $9.95 per month (plus tax) and is available for families that:
Are located where Comcast offers Internet service (currently in 39 states)
Have at least one child receiving free school lunches through the National School Lunch Program
Have not subscribed to Comcast Internet service within the last 90 days
Do not have an overdue Comcast bill or unreturned equipment
Upon enrollment, new customers have the opportunity to buy a "netbook-style laptop computer" for $149.99 (plus tax). It supports wired and Wi-Fi Internet connectivity and includes the Windows 7 Starter operating system and Internet browser software.
Comcast has launched websites in English and Spanish to promote the offering.
The program is a by-product of the Comcast-NBC merger, in which the company agreed to "increase broadband deployment in low income households" as one of a number of conditions to the acquisition.
This initiative helps push the United States one step closer to closing the digital divide between the "haves" and "havenots."
During these hard financial times, now is the time to shout this news from the clubs to the malls & possibly gain a fresh for low-income families & kids during this upcoming school year.
Do you know a family that could benefit from Comcast's Internet Essentials?
Would you consider contributing to that family in need?