As a reformed dork, it's easy for me to recall countless awkward moments including being teased for everything from my big teeth to my big feet. Although the majority of the ridicule took place at school or during after school activities, I took refuge & comfort of being myself while at home. As a confidence-challenged person, I would have never been able to get through that awkward time if I knew that the ridicule would continue from school into my home, like Wendy Williams' did.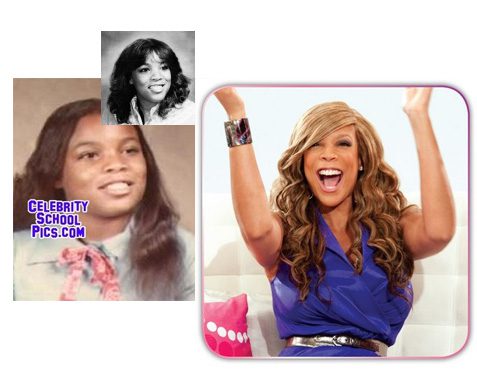 The former nationally syndicated shock jock turned daytime turned daytime talk show diva stopped by CBS Radio's – Power 98 to talk fashion, acting and getting pressured as a teen to lose weight by her parents during the Charlotte, NC stop of her multi-city Say It Like You Mean It Summer Tour promoting The Wendy Williams Show.
Growing up an awkward teen in New Jersey, Wendy recalled valuable advice that she received from her father; "He said, you have a pretty face, now all you need to do is lose the weight.." A tearful Wendy continued, "Yeah, my father was a jerk." She recounts her teen years were the worst and that she was never a cheerleader, popular girl or even been to prom.   In a shocking confession, she shared that her family's teasing and pressure for weight loss is what fueled her surgical body transformation including "breast implants, liposuction and more!" Although she no longer resents her family for the ridicule, she mentions that she does enjoy "making them eat crow.." as she becomes a larger than life media superstar on her quest to take over the world!
scroll up to 3:36 for all the details…


I can't say enough, how much I love me some Wendy Williams – her transition from dork to radio villain and now daytime TV's favorite Diva just makes me love her even more…and just in case you haven't checked out the Wendy Williams show, check out what you're missing…
Get to know Wendy! "How You Doin…"