Twentieth Century Fox Home Entertainment has partnered with Taubman Centers to create a groundbreaking new shopping experience for consumers with the installation of Fox Movie Mall virtual storefronts.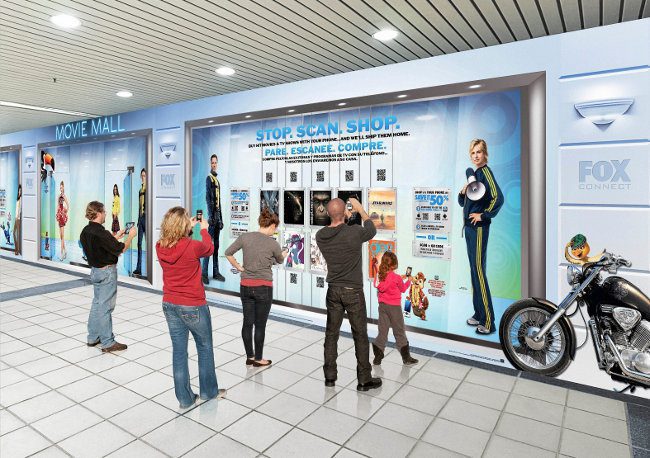 With the introduction of the Fox Movie Mall app available at the iTunes Store and Android Market, shoppers at the mall can simply Stop, Scan and Shop, providing convenience and accessibility like never before. An industry first innovation, consumers can pick one of the film titles from a wallscape, scan a QR code and instantly be taken online to make their purchase and have it shipped right to their door. Those that download and launch the Fox Movie Mall app can save up to 50 percent on their purchases and have access to the RIO coloring app, additional games, trailers, movie and TV clips and more.
Participating Taubman shopping centers include Beverly Center, Los Angeles, CA; Cherry Creek Shopping Center, Denver, Colo; Dolphin Mall, Miami, Fla; Fairlane Town Center, Dearborn, Mich.; Fair Oaks Mall, Fairfax, Va.; Great Lakes Crossing Outlets, Auburn Hills, Mich.; International Plaza and Bay Street, Tampa, Fla.; MacArthur Center, Norfolk, Va.; The Mall at Green Hills, Nashville, Tenn.; The Mall at Short Hills, Short Hills, N.J.; The Mall at Wellington Green, Wellington, Fla.; Northlake Mall, Charlotte, N.C.; Stamford Town Center, Stamford, Conn.; Sunvalley Shopping Center, Concord, Calif.; Twelve Oaks Mall, Novi, Mich.; Westfarms Mall, Farmington, Conn.; The Shops at Willow Bend, Plano, Texas and Woodfield Mall, Schaumburg, Ill.
How cool is this? I can't wait to take my nieces to the mall and have a QR code moment! LOL
Would you use this unique shopping experience to purchase movies for your home entertainment?