Experts anticipate the number of cyber threats will increase this holiday season, especially during the popular Cyber Monday shopping holiday, as shoppers head online and in-store in record numbers to purchase gifts.
Consumers should be on alert following this year's high-profile cyber data breaches at national retailers, yet many are not taking sufficient precautions to protect their personal information.  Research shows consumers know credit card fraud is a reality in today's economy. In 2014, 552 million consumer identities were stolen from retailer data breaches according to the 2014 Norton Report, and that number is projected to grow in 2015.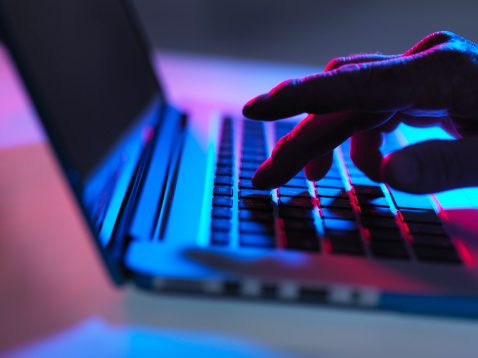 Nearly 70 percent of Americans frequently or occasionally worry about identity theft, according to a recent Gallup Poll and 62 percent worry about having a computer or smartphone hacked. More than a quarter of Americans reported they, or someone in their household, had personal financial information stolen in the last year by computer hackers who targeted retailers.
With the added threat of retailer hacking, cyber crime is at an all-time high for today's consumer, an ill-informed consumer is a hacker's primary target, so this holiday season consumers must take responsibility for their own protection.  Discover how you can shop safely online using these tips below.
Cyber Safety
Discover four tech tips for consumers to protect themselves against cyber hacks and ensure a money-saving and secure cyber monday shopping experience below.
1. Shop on secure websites: Avoid accidentally clicking on infected sites by looking for the SSL certificate and ensure the site starts with https:// and has a padlock icon.
2.  Keep your passwords secure: Use different passwords for each of your online accounts, and change each password every three months in case your data is hacked.
3.  Update anti-virus software regularly: Cyber criminals are always developing new viruses to hack into your devices. To ensure your computer is protected from the latest threats, install anti-virus software and configure it to update automatically.
4.  Delete apps you don't use: Information stored in mobile applications, like passwords, is vulnerable to Internet hacking. Get rid of apps you no longer use.
Cyber criminals will pounce on the opportunity to exploit a seemingly simple security mistake, savvy consumers need to mitigate the risks by staying wary of anything suspicious this holiday season.
Comments