It's official!  Summer has unofficially come to a close, the kids are back in school and plenty of parents are sharing growing concerns of how to keep their ever-connected children safe online!  This week is an important one!  With kids returning to school and ready to learn new and exciting things, there's no better time than the present to re-educate yourself on the best apps, practices and tips to keep your kids safe online.
Discover just a few tips, teachings and apps that will educate you and your family on the latest tech advancements to keep everyone safe — and even a few tips on how to keep your kids safe using your smartphone below!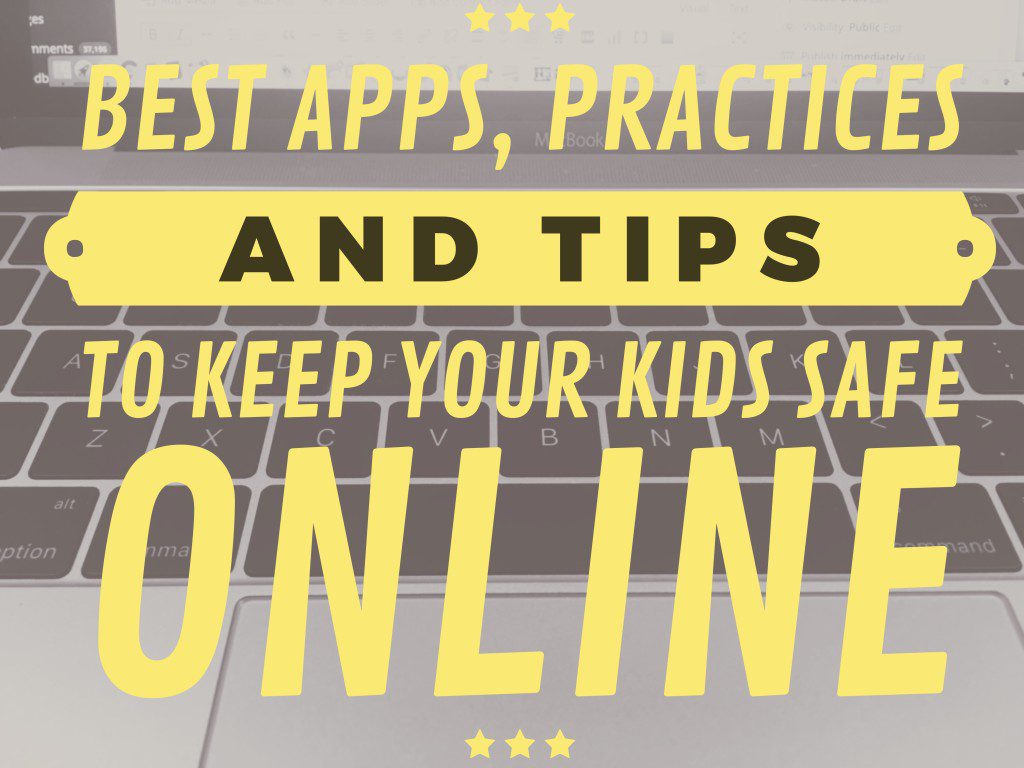 Now that kids are recharged and reset to absorb as much education as possible, take the time to teach your kids the ABCs about proper online use and etiquette this week.  Take the time to advise kids to never share passwords, log out of computers and have "the talk" about the importance of "online reputation".  Open the dialogue about online safety and then take actionable steps by utilizing parental control settings for your phones, gaming devices, tablets, and all computers.
If you're interested in taking extra precaution, utilize additional security measures and tools available online.  A great tool is the Free Norton Family tool and ios/Android apps.  Stay in the know about which websites kids visit and help avoid unsuitable content. Get emails when kids attempt to visit a blocked site, so you can start a conversation about appropriate and innapropriate content.
Stay in the loop about your kids' online activities from your Android or iOS mobile device and adjust settings when appropriate no matter where you are.
Must Read:  7 Dangerous Smartphone Mistakes You're Making Right Now (And how to fix them!)
Additional features available with the Free Norton Family tool include the ability to see which apps your kids have downloaded and choose which ones they can use, including YouTube and Facebook. Keep an eye on your kids' text conversations and control who they can text. Even keep yourself in the loop about where your kids are by mapping the location of their Android or iOS mobile device.  Get a 30-day history of what your kids do on their mobile devices, so that you can clearly spot trends and emerging habits.
Must Read: Protect Ya Neck! Social Media Security Tips For Teens (And Adults!)
In addition to the Free Norton Family Tool, parents can also utilize parental monitoring apps like Teen Safe, (ios/Android) where a parent can press a simple button on their phone's screen and can pause their child's access to their phone for as long as they want. It's like a mobile kill switch for your kid's smartphone.  No matter where the kids are, the phone won't work. It will only make calls to parents or for emergencies, ie, the cops. Millions of parents use TeenSafe to keep tabs on their kids, texts, calls, social media usage and phone location.
No matter which parental monitoring tool you use, it's important to start your online safety measure by talking to your kids this week.  Get an understanding, even sign a mobile conduct agreement illustrating your expectations with your children.  It's important that they learn the importance of proper mobile and online conduct and it's up to you, the parent to teach them.
Have additional thoughts or apps that you may want to add to this list?  Sound off on Twitter and tag us @DivasandDorks to keep the conversation going!
Comments