In this day and age of beauty,  "Contour" has become a taboo 4-letter word. Dozens of celebrity makeup artists have spoken out against the overuse of contouring, many of them echoing the same message that creating false cheekbones does nothing for a woman's self-eastern. Sometimes overdoing the contouring trend relays the message that a full face isn't beautiful. Instead of creating false shadows and chiseled features, I'm sharing a few of my favorite tips on highlighting your natural features using a mixed-use beauty hacks & the Smashbox Step-By-Step Contour Kit.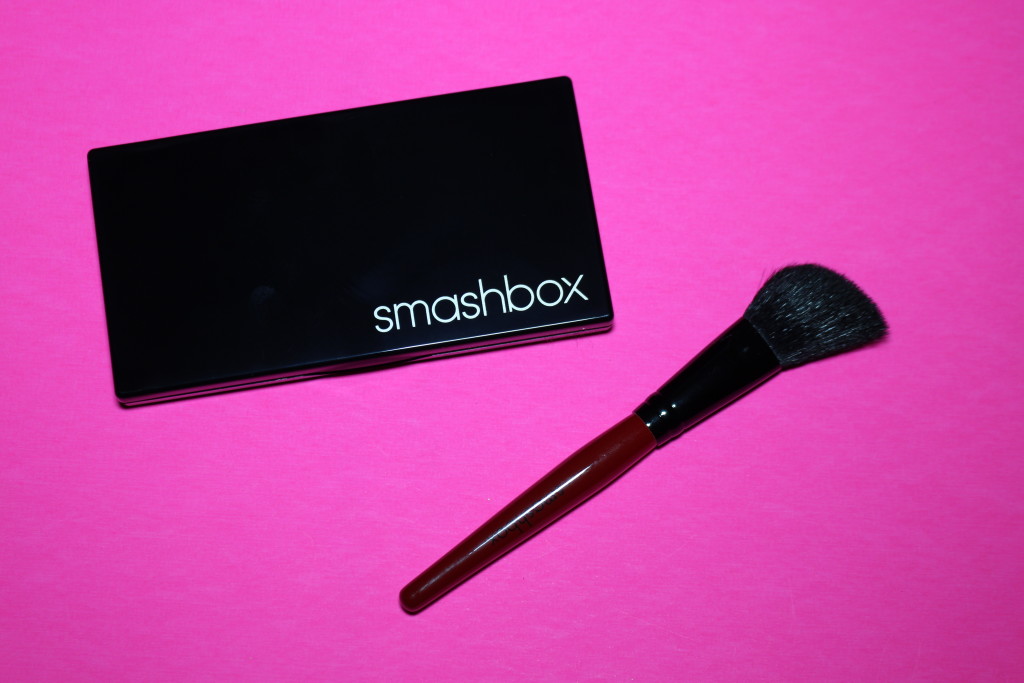 First step is to throw away every YouTube tutorial or idea that you think you know how to properly apply a contour that's seamless and pratically undectable.  Because at the end of the day, no woman wants chiseled cheekbones and  jawline that rivals Fabio, a drag queen or the superhero Thor.
Now that you have an open mind and ready for my fail-safe tips, let's jump right in for a new highlighted you!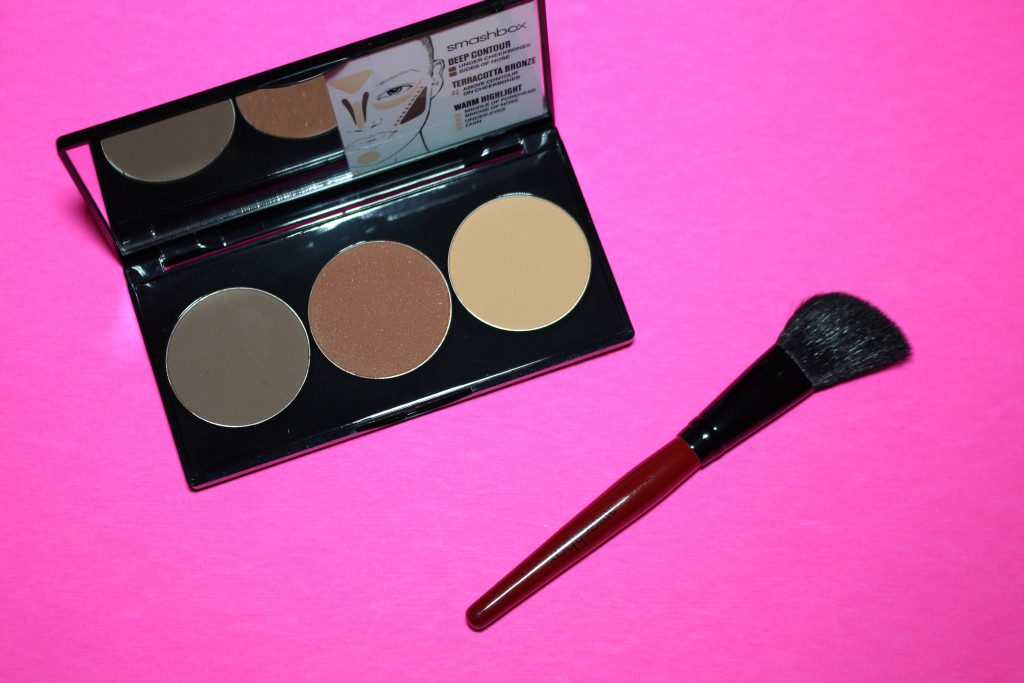 Product Packaging
One of the standout features found once I opened the Smashbox Step-By-Step Contour Kit, was just how easy Smashbox makes contouring with only three pallets.  Gradually placed from dark to light, you have your Deep Contour shade, Terracotta Bronze and Warm Highlight.  What makes this kit fresh and new?  Smashbox has created a fool-proof guide to sculpting, defining and highlighting your best features.  There's 3 universal deeper shades for darker hued beauties to contour, bronze and highlight with ease.  Smashbox provides a #SHAPEMATTERS insert with how-to's for your face shape and even a cheatsheet guide attached to the compact mirror and a soft, angled contour brush that completes the 3-step kit.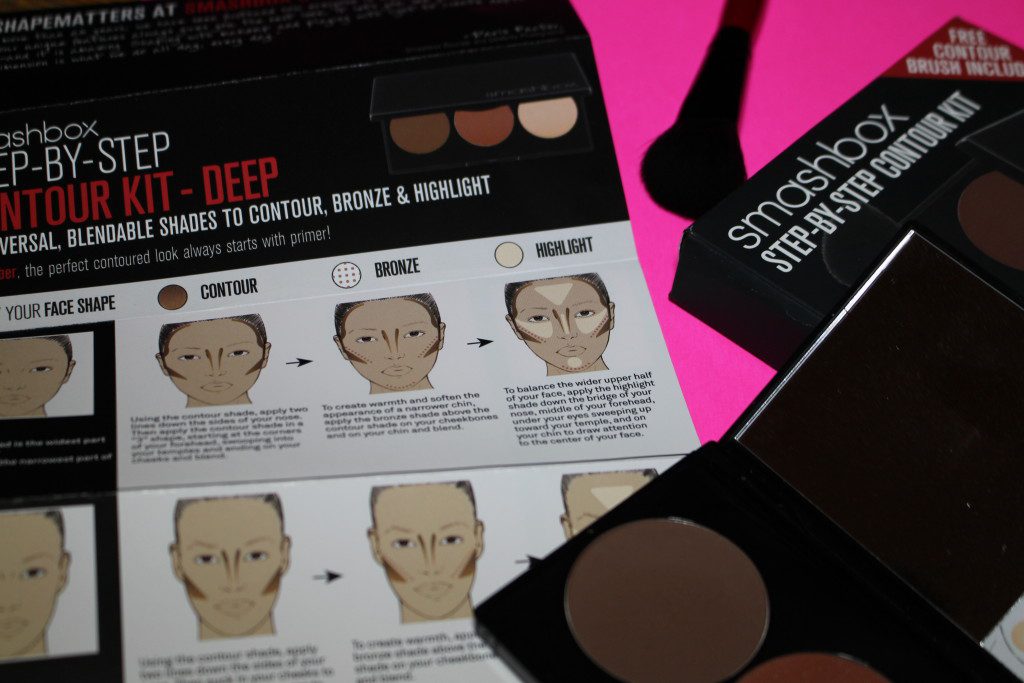 Since every face is different, first you must analyze which face shape category you fall under.  If your forehead is the wide and your chin is the narrow, you could have a "heart-shaped" face.  If you have a rounded jawline and your face appears longer than wider, you may fall in the "oval-shaped" category. The #SHAPEMATTERS insert makes it easy to determine your true face shape.  (I'm kinda an "oval/rectangle shape" hybrid – which makes this highlighting hack super easy!)
Step 1:
Choose your highlights wisely.  Since the pallet is pretty simple and easy (you have three shades to choose from) I typically chose to contour with bronze shades instead of deeper contour colors and highlight where applicable.
Step 2:

I avoid sculpting a slender nose and go straight to cultivating my cheeks with Terracotta Bronzer.  Using my natural cheekbone structure as a guide, I lightly apply the bronze shade along the hollow line anchoring each cheek using the angled contour brush. (It may take 2-3 strokes to create a visible contour with the bronze shade – but using a bronze shade instantly creates a lighter and softer contoured look.)
 Step 3:

Mixing the warm highlight powder and Terracotta Bronze, I blend the created bronze contour in the direction of the peak of my cheeks to create a warm highlight effect.  (Tip: Don't go all crazy with bronze and highlight shades, it's meant to compliment certain curves of your face.)  The shimmer of the bronze attracts the light and makes your cheekbones POP! To complete my look, I add a bit of highlight to blend my under eye concealer and cheeks together and one stroke of bronze down the bridge of my nose finishes my quick look in minutes.
And that's it!  My simple hack to a soft, highlighted contour is complete!  Everyone is different and playing up your unique features always gives you the best look.  You'll never know just how easy it is to create a beautiful you if you never try, so why not discover the Smashbox Step-By-Step Contour Kit for yourself?  Trust me, no matter if you're a makeup maven or beauty newbie – you'll be glad you did!
Discover how others are using the Smashbox Step-By-Step Contour Kit and get in the conversation online by connecting with Smashbox on Twitter, Facebook and Instagram using the #Smashbox hashtag.
How are you contouring, sculpting or highlighting your face?  Share your favorite beauty hacks for a flawless face in the comments below!
Comments