Thirty is the new 20 (still), we are in love with Brits (think Adele, Amy, Corrine Bailey Rae, etc), ladies look great in red (most the time), everyone carries an iPad even on dates (or wishes they did) and everyone enjoys a good reason to celebrate. Put that all together at once, and you get, the 30th Anniversary of Karen Millen, and the Karen Millen Anniversary Collection. Karen Millen is often worn by top celebs we watch for fashion such as Eva Longoria, Nicole Scherzinger, Taylor Swift and Rihanna. To celebrate the anniversary, until October, 17th the iconic, fashion line is having a sweepstakes which includes a trip to L.A. for one lucky winner and their guest.
For the 30th Anniversary of Karen Millen, she has created six new collections, plus her "Bag For Life". The Karen Millen Anniversary Collection consists of 30 covetable items made in limited edition numbers and are available right now in selected stores worldwide and online at http://www.karenmillen.com. I've put together the ultimate fashionable tech lady package with gadget accessories from each line.
—
The other new collections for the anniversary includes:
Classic Collection, cut from slick high-shine, black, cheery, yellow or teal gloss patent leather. This line includes my very favorite cherry iPad bag clutch and mini iPhone case. Perfect for taking your iPad with you during the evening for a date night or fashionable networking event. For the traveler or conference lady add a matching weekend suitcase.
Croc Collection, in black patent croc and winter white, berry or teal leather and stamped with the classic silver bar branding. Collection includes a stylish phone case.
Crystal Collection, all items are encrusted with crystal jewels and scream fashionably, high-octane glamour. You find an conversation starting iPhone case in this collection.
Charm Collection, featuring the well known, iconic, Karen Millen heritage charms, this collection is all about jewelry that makes a statement. MY favorite choice is the Globe charm key ring (something sexy to put your high tech car keys on).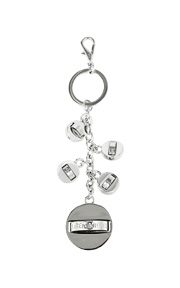 Studded Pony Collection, we all know studs are in right now for hard-edge glamour. Collection is made of black pony skin (sorry PETA) with signature silver studs. We're all loving the iPad case and notebook.
Then all your accessories including now completely dressed up iPad nicely fit into the limited edition Bag For Life. A classic black nylon tote featuring the brand logo with leather trim. Every lady can use a must have, staple tote.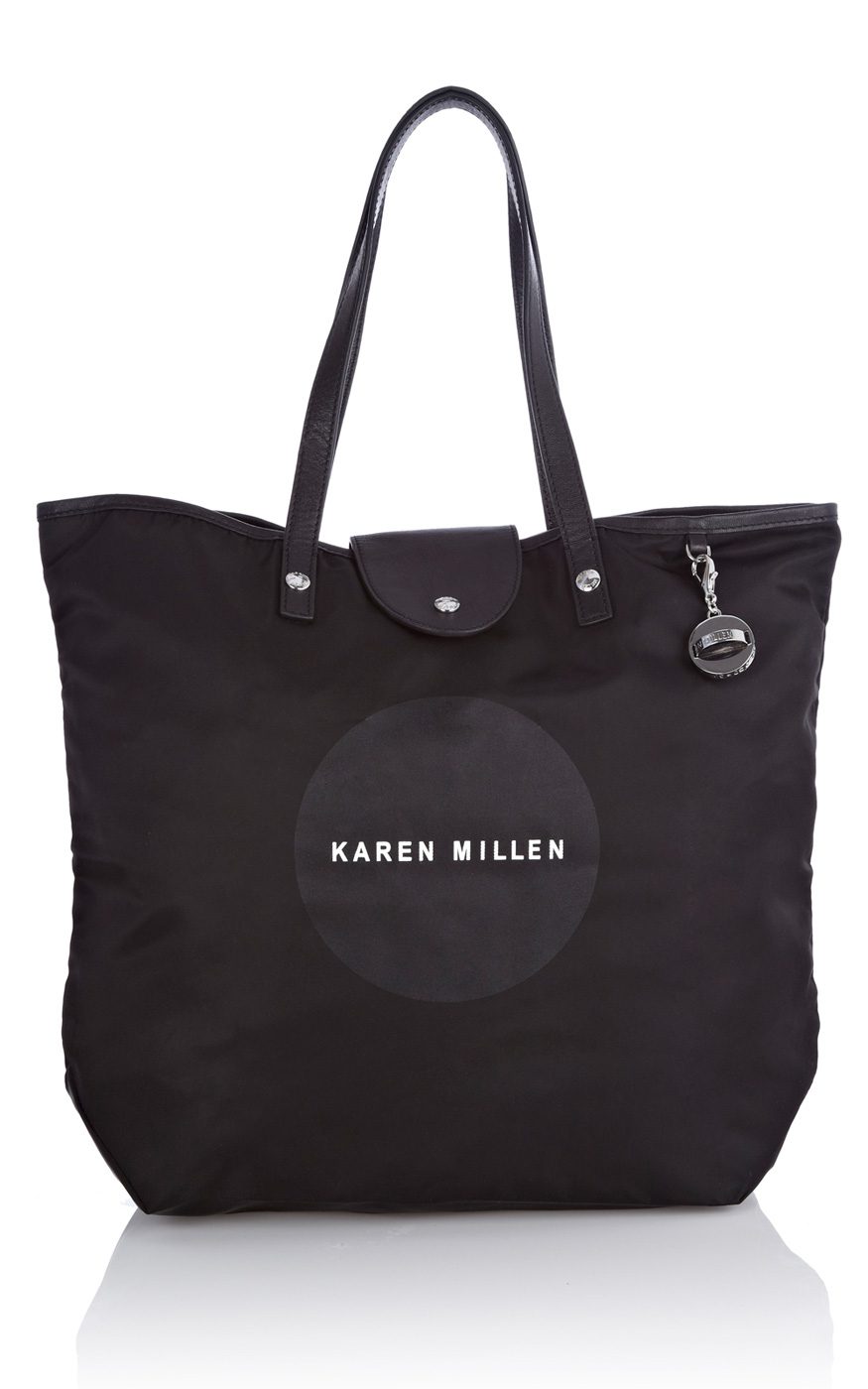 All in all, there's no better way to step out the house right into your next conference or networking event in statement pieces tech accessories by Karen Millen.
Want to win a trip for you and a guest to celebrate Karen Millen's 30th Anniversary Celebration in Los
Angeles on November 3rd in style? See below for details…Deadline for sweepstakes is October 17th.

Miss Versatile is an Entertainment & Lifestyle mix of Social Media Marketer, Branding Ambassador and Publicist w/ n3P Media in New York City.  Also a writer and photographer for theAmericanHype, impactmagazine & G Style Magazine.  EIC of Tech We Like, women centered, digital tech magazine.  Perpetual blogger-lover of Tumblr & WordPress, she has produced several sites in various topics from fashion, nightlife and alternative entertainment industries.