Whether you're a new car owner or have owned your favorite vehicle for a very long time, there are apps that can make your life a whole lot easier. Navigating your way on the road doesn't have to be difficult.  There are plenty of apps to help drivers of any age.  Did you know there are apps like Assisto and Milewiz that'll help you keep track of everything – from accidents to mileage tracking.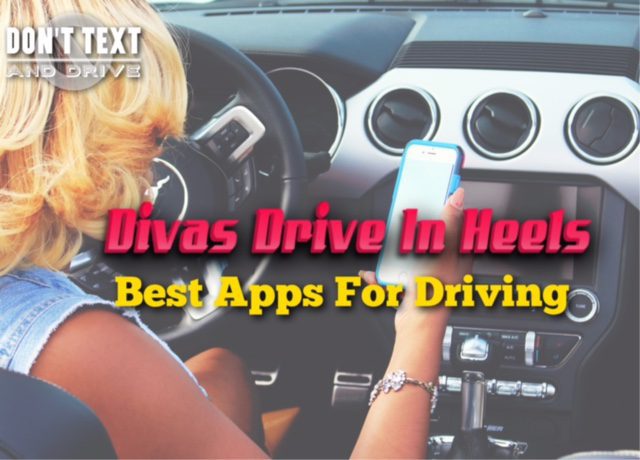 The good folks at First Aid Wheels created a cool infographic to give you a better understanding on which apps will work best for all types of car owners, no matter where you live work or drive. [Nearly half of commuters admit to texting while driving, which is more than teens. – Remember, these apps are for drivers, but that doesn't mean you have to use them while actively driving on the road. Simply put. Don't text and drive.]
Discover some of the best apps for driving worldwide (and where to download them) below!

ASSISTO – Assisto has been created and built with the help of several insurance companies to improve the way you report a car accident. A declaration only needs to be filled in, once, on one smartphone and all parties will receive an European Accident Statement form via email, the e-statement.
MILEWIZ – Scratch those paper mileage logs! MileWiz will catch every drive you make, automatically! • TAX DEDUCTIONS Driving your car for personal & business purposes? You are eligible for tax deductions!
AROUNDME – AroundMe quickly identifies your position and allows you to choose the nearest Bank, Bar, Gas Station, Hospital, Hotel, Movie Theatre, Restaurant, Supermarket, Theatre and Taxi. AroundMe shows you a complete list of all the businesses in the category you have tapped on along with the distance from where you are.
ENGINE LINK OBD II – EngineLink will turn your iPhone/iPod into vehicle / car performance / diagnostics tool and scanner that uses an OBD II WIFI adapter or a low Energy Bluetooth adapter to connect to your OBD2 engine management / ECU.
GOOGLE MAPS STREET VIEW – The Google Maps app makes navigating your world faster and easier. Find the best spots in town and the information you need to get there.  Voice-guided GPS navigation for driving, biking, and walking PLUS Live traffic conditions, incident reports, and automatic rerouting to find the best route.
CAR MAINTENANCE REMINDER PRO – 'Car Maintenance Reminder' reminds you of your maintenance tasks allowing you to keep your vehicle(s) safe, fuel efficient and helps prevent inconvenient breakdowns. It will remind you when your next service is due, when it's time to check those tire pressures or oil level, when your car tax is due, or any other task based on the date and/or your vehicles odometer reading. The App is suitable to use with any type of motor vehicle, and reminders are completely configurable.
WAZE – Waze is the world's largest community-based traffic and navigation app. Join drivers in your area who share real-time traffic & road info to save time, gas money, and improve daily commuting for all.  Just by driving with Waze open, you're already contributing tons of real-time traffic information to your local community. You can also actively report accidents, police traps and other hazards you see on the road. Get road alerts along your route and find the cheapest gas prices around you shared by the community. Plus, you can add friends, send locations or keep others posted on your arrival time.
Comments